Want to make money with your blog?
My ebook, is the ultimate beginners guide to making money with affiliate marketing.
The Affiliate Action Plan is the plan I used to make over $500 in my second month of blogging.
If you already have your own blog/website…
You might be interested in learning more about affiliate marketing.
Maybe you've tried your hand at it and it hasn't gone so well. Or maybe you don't really understand what it is or how you can leverage your platform (ethically) to earn commissions in exchange for sharing awesome products/services with your community.
I love affiliate marketing as it was the way I made my first $ online. And how I continue to make thousands of dollars every month.
There are tons of expensive affiliate marketing courses out there but most are just fluff. I paid over $300 for one that taught me next to nothing.
That's why I created the The Affiliate Action Plan. It's cheap and packed with actionable tips. It costs less than $20 and is the only affiliate marketing guide you need for your blog.
A guide that can get you started quickly and help you make money sooner.
The day I made my first affiliate sale, less than 100 people visited my blog.
Through my background in marketing and sales, I KNEW that not having a ton of readers didn't need to limit my income potential. 1 engaged reader who connected with my story is worth 100 who didn't care about me or what I had to offer.
Once I learned to connect with readers and give them what they wanted, my income skyrocketed.
In month 4 of blogging, I made over $2000 in affiliate sales.
Stop wasting time chasing page views and worrying about your daily traffic.
54 page ebook full of tips and tricks to making your first affiliate sale and getting to $1000 quickly
5 Step action plan and checklist
Affiliate Marketing Checklist
Affiliate tracker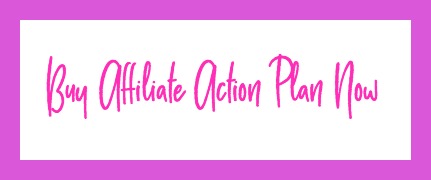 In the Affiliate Action Plan, you will learn:
Affiliate program ideas for niches such as fashion, fitness, parenting, DIY & finance
How to brainstorm products that work for your niche
Which affiliate networks are best for your niche
How to maximize your profits on and off your blog
Why Amazon Associates can end up being your biggest earner
Four must-do strategies for increasing your sales
How to capture your audience without cheap sales tactics
What types of posts you should focus on to engage and grow
How to keep it legal – disclosures and other important things to remember
The ebook outlines the exact things I did to grow my affiliate earnings from 0-$2000 in 6 months.
I'm now 4 years into my blogging journey and have updated the book to reflect the new things I have learned that are updated for 2021.
If you are struggling to make money with your blog, the Affiliate Action Plan will help to get you on the right track to success:
Join the right affiliate programs that pay well
Promote your affiliate links without looking spammy
Grow your income passively as quickly as possible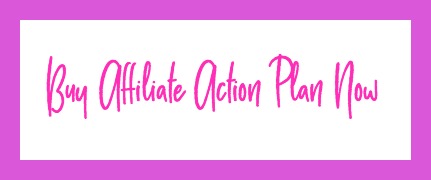 FREQUENTLY ASKED QUESTIONS
How much does this book cost?
Currently, Affiliate Action Plan is priced at $19.
The price is low enough that making your money back through affiliate marketing will be easy. I don't want you to go into debt in order to make money blogging and I understand that when you are just starting out, every penny counts.

Do I need to have a ton of traffic or followers before I buy the book?
Nope, this book is about connecting with the readers and followers that you do have and converting their clicks into sales.
Is this a "get rich quick" scheme?
No. This is an action plan that will give you REAL results. Depending on your niche and the products you promote, affiliate earning potential may vary and cannot be guaranteed,
How often is the book updated?
I update the book every year. Once you purchase it, you will automatically get a new version with updates for free.
Is this a physical book?
Nope, it's an e-book, available in PDF format only. Immediately after purchase, you will get the link to download via email. Nothing will be mailed to you. No refunds will be granted.