Many businesses thrive on work of mouth or referrals but did you know that even us regular people can get paid to refer a friend by brands and companies?
Referring people to use services that you already use is at the core of affiliate marketing. Most websites, including the big ones that we all read every day use affiliate marketing.
They make money by directing readers to buy products or sign up for services. Those brands then pay a "commission" as a thank you for the referral.
Even if you don't have a website and are not even huge on social media, you can earn money by referring your friends.
Below you will a list of over 50 sites and apps that will PAY you for recommending them to friends.
Some of them pay nearly $1000 per referral.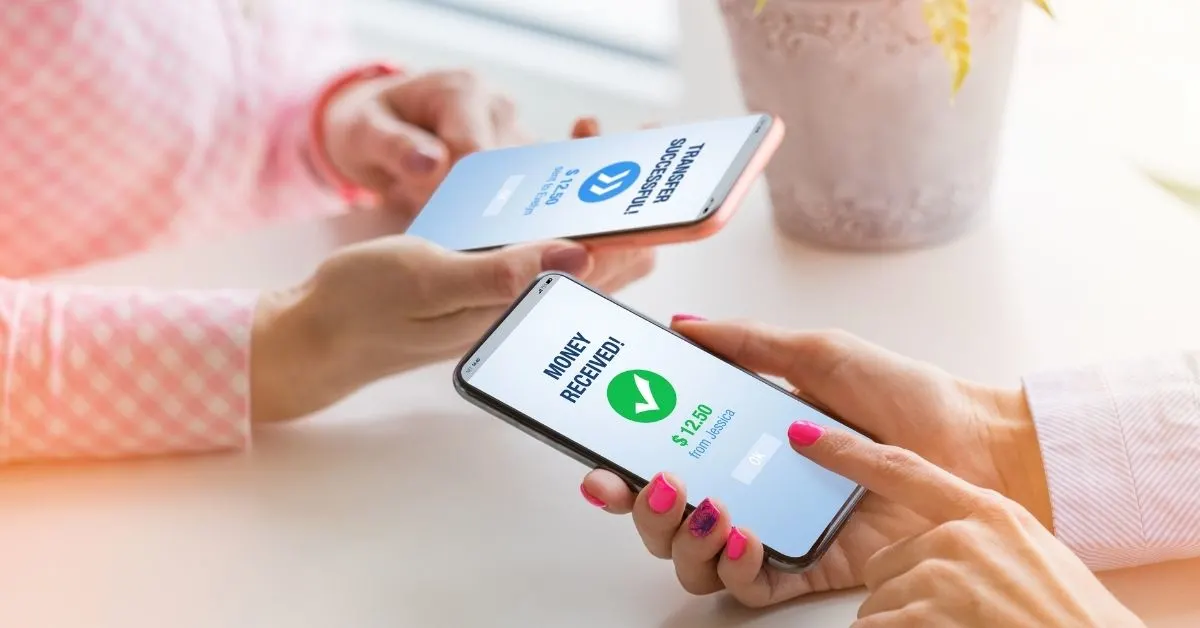 This post contains affiliate links. Please read my Disclosure for more information.
RELATED POSTS
Inviting friends for money is so easy and costs you nothing! This is literally money that you can make while you sleep.
You can refer your friends for money by emailing them your referral link, sharing posts about your favorite products on social media or even starting a blog and recommending your favorite products to your readers.
The awesome thing about a lot of referral links is that the reward the friend who is being referred too! So not only will you get paid, your friend will get a nice sign-up bonus too!
That is a huge incentive for them to sign up via your special referral link.
Some examples of sign up bonuses to promote:
Rakuten – if your friend signs up via your referral link, they will get a $10 sign up bonus and you will get $25!
BeFrugal – refer a friend and you both get $10
What Apps Pay You For Referrals?
All kinds of sites and apps will pay you for referring a friend.
You might actually be surprised at how many opportunities there are to refer a friend and get paid! While researching this post, I was amazed at how many companies will throw money at you in order to get a new customer.
When you think about it, it makes sense. It is probably cheaper to pay you that to pay a sales team.
Think about it like this – $10 to refer a friend who is probably like you – meaning if you like the product, people like you will too is a more likely new customer than cold calling or spending money on Facebook ads.
I've broken down the list below into sections so you can see what kinds of websites will allow you to earn money by referring friends.
Get Paid To Refer A Friend On Cash Back Sites
These are my favorite type of sites to earn referral cash because everybody shops.
Online shopping is basically the norm right now and if you are not using a cash back site, you are missing out on cold hard cash for doing nothing.
Here are my favorites for earning money by referral links:
Rakuten ($25 per referral)
This is the most popular shopping app and is available in both the USA and Canada.
Sign up then use your referral link to refer friends. Payout is quarterly and the sign up bonus is a great incentive for new customers.
BeFrugal ($10 per referral)
Refer a friend to Befrugal and you both get $10. This is a great alternative to Rakuten for a range of different shops and sometimes slightly higher payouts.
Befrugal is only available in the USA.
TopCashBack ($10 per referral)
Here's another alternative to the two cash back sites above. TopCashBack is available in both the USA and Canada and is a good choice for online shopping cash back.
Mr Rebates ($5 + 20%)
Mr Rabates is the gift that keeps on giving. Although the initial referral payout is not as high as some of the other sites, you get LIFETIME referral fees of 20% for as long as your friend uses Mr. Rebates.
I am currently enjoying referral fees from friends I referred back in 2018.
Great Canadian Rebates (15%)
As the name suggests, Great Canadian Rebates for Canadian shoppers, however, anyone can join and refer friends so if you know any Canucks, you can partake!
With this site, you will earn 15% of any commission your referral earns for the first 3 years.
Non-Canadians can only cash in via PayPal while Canadians have the option of direct deposit or gift cards too.
Drop (5000 points=$5)
This is a cash back shopping app that features a lot of big brands. It works a little bit differently that the cash back apps I have already mentioned.
With Drop, you have to connect your bank cards to the app and then you will automatically earn cash back when you purchase at a partner merchant. There is a sign up bonus of $5 to get your friend started.
Drop is available in the US and Canada.
Ampli ($5)
I'm a huge fan of Ampli and was one of the first users on the platform. I like it because it is the definition of passive income!
Like Drop, with Ampli, all you have to do is link your bank cards and you will automatically be paid cash back.
There is a referral bonus of $5 for any friends you get to sign up for Ampli. This is a Canada only site.
Fetch Rewards (2000 points = $2)
Fetch Rewards is a US only cash back app that you can download by texting the number on their site.
With Fetch, you upload your receipt to earn points that you then cash in for gift cards.
Once you have signed up, you can get your referral link and start earning for referring friends. Both you and your friend will get 2000 points once they sign up and upload their first receipt to the app.
Caddle ($1)
Caddle is a shopping app for Canadians. It works the same as Fetch whereby you upload your receipts and earn cash (10 cents per receipt).
There are also opportunities to earn through surveys and bonus offers.
The nice thing about Caddle is that you friend doesn't even have to spend money for you to get your referral fee – even completing a quick survey qualifies.
Personal Finance Sites With A Refer A Friend Program
Another sector that offers a ton of ways to earn money by referral links is the financial industry. Banks, investment companies and credit unions offer these kinds of programs.
Questrade ($75)
Questrade is a discount brokerage that offers a high payout for its refer a friend program. You can get $75 per new friend that joins.
Tangerine Bank ($50)
I've been with Tangerine and they are the best online bank in Canada. You can get a no-fee chequing account, RRSPs and more investment options, all for much less fees than the big banks.
Plus, if you refer a friend to Tangerine, you get $50 and your friend gets a $50 sign up bonus!
Open a Tangerine account with my Orange Key 19759763S1 and you can get a $50 bonus yourself and then start sharing your Tangerine referral link.
Payoneer ($25)
Payoneer is very similar to PayPal – but with better exchange rates.
It also offers you the opportunity to have a verified bank account in another country so that you can receive money internationally without fees.
I use Payoneer all the time to receive money from referral programs that are not in my country. Share your Payoneer link with your friends and get $25 when they receive their first $1000.
Moka ($5-$1000)
Moka is an investment app for Canadians that allow you to build wealth by investing small amounts of money.
You can get $5 for every person you refer to Moka and earn even more when they have promotions.
Trim App ($25)
Trim is an app that will help you save money on your bill. If you refer a friend to Trim and the sign up for Trim Premier, you will get $25 in your account.
Trim can negotiate your cable, internet and/or phone bill with ANY provider, lowering your bill by up to 30%, analyze your transactions so you can quickly and easily understand where your money goes, recognize recurring charges to make sure you don't have any forgotten or unwanted subscriptions, provide personalized recommendations for the right financial accounts for you.
Survey Sites With Refer + Earn Programs
Online survey sites are another area where there is a lot of money to be made with referrals.
Here are my top picks:
Swagbucks
Swagbucks is actually my favorite site for earning referral cash.
You and your referral get a 300 SB Bonus (worth $3) when your referral earns 300 SB within their first .
PLUS, you'll also earn 10% of their SB earnings for the life of their account.
Branded Surveys ($0.50)
Branded Surveys is another survey site that will pay you to refer friends. It's not a high payer but can be an easy way to make some referral cash for gift cards.
Survey Junkie ($1)
Survey Junkie will pay you $1 per referral that signs up to their site and starts earning points for taking surveys.
Inbox Dollars ($1)
Inbox Dollars doesn't pay a ton for referrals but it is a nice survey site that a lot of people find great for earning gift cards.
Other Apps That Pay For Referrals
Rover ($20-50)
Rover is a dog sitting app that will pay you to refer friends and family. You get $20 if your friend hires a dog sitter for their pet and $50 if your friend becomes a dog sitter themselves.
Instacart ($10)
Refer a friend to Instacart and get $10 for everyone who signs up for this grocery delivery site.
Fiverr
Fiverr is the most popular freelance site where you can hire all kinds of workers from graphic designers to voice over specialists.
Final Thoughts On Refer A Friend Programs
There are so many options to get paid to refer a friend. Many of them do not require you to make a purchase or do anything more than sign up for the site to get your referral link.
You can share your referral links by email, on Twitter or Facebook and even by word of mouth.
Although you won't become a millionaire this way, you can definitely earn money by recommending products to friends.
More Making Money Tips
How To Make Money Flipping Items
How To Make Money On Pornhub in 2022