Want to know how to become a Disney Travel agent?
Have you ever wondered what it would be like to plan Disney vacations for a living?
If everyone considers you the expert when it comes to planning their Disney vacations, becoming a travel agent may be perfect for you.
In this post we will learn:
What it takes to be a Disney Travel agent
How to start your travel agent business
Answers to important questions like do travel agents get discounts at Disney
Read on for all the details plus an interview with a real life Disney Travel agent!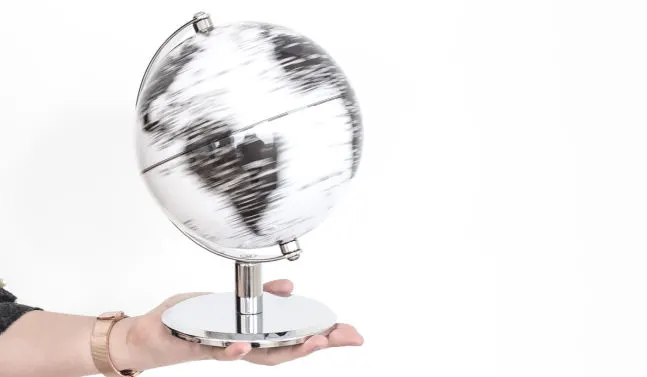 This page may contain affiliate links meaning I earn a commission if you use those links.Please read my Disclosure for more details.
RELATED POSTS
How To Become A Disney Travel Agent
When it comes to planning a vacation, there is no greater resource than the Disney travel agents. These experts know all about available opportunities and what package will best suit each family they help.
Working from home at a Disney travel agent is a great job for moms who want flexibility. You can work from home in the evenings and weekends.
If you have a passion for Disney and are looking for an independent contractor role then, becoming a Disney vacation planning might be for you.
A Disney Travel Agent performs the following tasks:
Plans vacations and gives quotes to clients
Books flights, hotels, tickets and restaurants
Grabs fast passes and special events for clients
Provides info on everything Disney to interested clients
How do I become a Disney home travel agent?
Most Disney travel agents start off as travel agents who then specialize in Disney. Becoming a home-based travel agent will give you the ability to book all kinds of vacations for your clients including business travel and destination weddings.
To become one of the most successful traveling pros, you first need to join an authorized travel agency that is registered with Disney as its seller.
Two of the big companies are:
Park Savers is one of the easiest companies to join online as they typically get you started training same-day and ready for booking within 24-48 hours.
This Canadian Disney travel agency is always looking for enthusiastic Disney aficionados.
Do I need a degree in travel or tourism to become a Disney Vacation Planner?
Being organized and Disney obsessed is are the main criteria for this job.
You don't need a degree to become a Disney travel agent but you will probably want to complete the College of Disney Knowledge training.
The best training you can do, however, is to immerse yourself in Disney:
Visit the Disney theme parks Worldwide
Stay at the resorts and get yourself familiar with the offerings
Take a cruise on the Disney cruise line
Visit Aulani in Hawaii
Subscribe to the WDW magazine and spend time reading Disney forums online
How much do Disney Travel agents make?
First you need to know how travel agencies make money. When you book through a travel agency you pay the same as though you were booking directly.
The difference is that the company (in this case Disney or the hotels), pay the travel agency a commission for referring the sale.
Commission is typical around 10%-12% of the sale price so this means if a Disney travel agency books a vacation worth $10,000, they will make $1000 commission.
The individual travel agent gets a cut of that commission while the agency keeps the rest. Typically the agent would get 75-80% of the commission to themselves so in the example above, they would end up with $750.
According to GlassDoor, the average Disney travel agency salary in 2021 is $43,000 making this an attractive job for someone who loves Disney.
Benefits of working as a Disney Travel agent
If you love Disney then that is the biggest advantage of this job however, there are a few other great benefits:
Flexibility – work remotely and set your own schedule
Spend time taking about the happiest place on Earth
Increase your income with new clients as time goes on
Downfalls of being a Disney Travel Agent
Like all jobs, there are some not so great parts about being a remote travel agent:
Very early hours as you will need to sign up families for fast passes as soon as the reservation window opens.
No guaranteed income – your salary depends on the business you can bring in
An industry in decline – travel is booming but many people like to book themselves now
Interview With A Disney Travel Agent
Our guest poster today will be sharing a little bit about the life of a vacation planner.
From interning at Walt Disney World, attending classes at Disney's University, to getting married at Disney's Fairy-tale Wedding Pavilion.. you could say that Shelbi Moore lives a Disney obsessed lifestyle!
Now a successful travel agent specializing in Disney vacations, Shelbi is also a fellow blogger.
I'm delighted to have Shelbi as a guest poster on Seaside Sundays today to give us the scoop on how she turned an obsession into the dream career!
One of the number one questions I get about my job planning Disney vacations for a living surprisingly isn't " Can you get me a discount?" (Although that is a close runner up) but it is "How do apply to do what you do? It looks like so much fun!".
Oh, trust me it is the absolute most fun! However, like any career, you need to truly love and have a passion for what you do!
Today, I will share with you a little background and behind the scenes look at life as a travel agent!
How To Become A Disney Specialist
How I got started a travel agent
Shortly after interning at Walt Disney World in 2011, I signed on as an Independent Agent with Magical Moments Vacations. They are an Authorized Disney Vacation Agency and has been ranked as a Platinum Earmarked Agency with the Disney Travel Company several years in a row.
That means that they have established themselves as a reputable and trusted agency, only the best agencies across the U.S. are awarded this designation! (Slight humble brag, I love my team!)
As an agent, I have access to booking with pretty much any company or travel supplier out there.
However, I personally focused my training on Disney Destinations so that I could say I was truly an expert on the subject rather than being semi-trained in several different areas.
Did you know, not only do they have Walt Disney World and Disneyland but there is also the Disney Cruise Line, Adventures by Disney, Aulani Resort and Spa, Vero Beach Resort and several more parks overseas!
When training with Disney you must complete a pretty extensive program every year called the "College of Disney Knowledge". There are also webinars, conference calls, and daily emails to keep you up to date in between.
I truly believe that one of the most important parts of the training process is actually traveling to these destinations! (This is the fun part!)
Perks of the job!
My husband and I travel to Walt Disney World at least twice a year! Having met there during our internship it is like "Home" to us!
We have also been on several Disney Cruises as well as traveled to Disneyland and recently attended Disney's D23 Expo!
These destinations change every day, there are closures, refurbishments, new additions…
I feel it is extremely important for an agent who claims to be an "expert" to have not only visited these destinations but to also go frequently!
As an agent, we do get certain perks such as free or discounted tickets, discounted room rates, as well as cruises!
A Day In The Life Of A Travel Agent
As an agent, my job is to assist in every aspect of the planning process.
From helping research which resort is best for your family, walking you through booking Dining and Fastpass reservations, to helping plan an overall itinerary for your trip.
Basically, I am your personal Disney assistant. Instead of googling, stalking blogs, or calling customer service, I am your go to gal! I offer free travel planning quotes on my blog.
The Downsides to the Job
I would be lying if I said this job was always easy. Don't let me sit here and make you think that every day is sunshine and pixie dust. People often take advantage of my time, knowledge, and hospitality.
I get emails and facebook messages daily from people wanting quotes, advice, and recommendations on planning their trip, (Which I am more than happy to give since my services are 100% free!) but then they don't book with me!
Here is the part I wish more people understood; I do NOT get paid unless you allow me to enter/submit your booking to Disney.
I also do not get paid until your vacation is over so it can take a while to build up a steady income.
So all the time I spend on emails, phone calls, and itinerary planning… I do not get compensated if you don't allow me to submit it to Disney. Even then, I will not see any payment until AFTER your vacation has ended.
Families NEVER pay a dime more to work with me and often I am able to find promotions to apply to their reservation even after they have booked to save them more money!
The best part of the being a Disney specialist
There are so many amazing families that I get the opportunity to work with that overshadow the negatives of this job.
It is such a rewarding feeling when you have worked so hard to make sure a family has the best experience possible and they send you pictures of their children with Mickey Mouse, or a video of the first ride they ever rode!
I put my heart and soul into every family vacation I work on.
I put my heart and soul into every family vacation I work on. By the time they travel I am just as excited if not more than they are about all the magical moments they are about to make together!
Advice for those who want to become an agent
For those who think this career sounds perfect and interested in possibly becoming an agent. I recommend you do your research.
There are different ways to become an agent and hundreds of agencies out there! Make sure they provide you with training and support you will need to get started as well as grow your business.
You can check out this post for more general details on becoming a work from home travel agent.
While my agency, Magical Moments Vacations doesn't seem to be hiring at the moment, they do open up the application process periodically.
I highly suggest if you are interested to keep checking back because they are the BEST out there! (Slightly biased)
Last minute advice for Disney vacationers
If you prefer to be your own agent and like doing your own research and planning, my advice to you is to keep it fun! Don't stress the small stuff!
Disney offers so much, it is impossible to do everything there is to do on one trip.
Pick your number one must-do activity each day and take the rest one step at a time!
see so many families miserable while on vacation because they can't squeeze in everything they had planned and leave disappointed.
That is truly the saddest thing to me!
Remember, just being there is magical! Enjoy it!
About the Author
Shelbi has taken her obsession with Disney and turned it into a career with a passion for helping families plan a stress-free and magical vacation to any Disney destination on the planet!
More Fun Work From Home Jobs
Flea Market Flipping – The Ultimate Guide
How To Become a Freelance Model In 5 Easy Steps