Looking for some quick flips to make money fast?
Making money is the name of the game in this world(and this blog).
And, if you are looking for an easy way to make a lot of cash quickly, then there are some ways that you can do it.
In this article we will look at how to flip money online – and offline.
There are many things that you can do to make fast money, some more legal than others!
But today we will only focus on thirteen legitimate methods of making quick flips for fast money.
Ready? Let's get started…
I'm going to show you 13 great quick flips for money this week.
Plus the money flipping scams to avoid that will only cost you in the long run.
This post contains affiliate links. Please read my Disclosure for more information
RELATED POSTS
What are quick flips?
In essence, quick flips are things you can buy or obtain and then turn around and make money on without much or any work.
In real estate, the quick flip strategy of selling a house involves purchasing a distressed home and re-selling it to an interested buyer.
However, the quick flip method does not involve any repairs around the distressed property so it is not fixing up an old house then selling it on.
In the world of quick flipping, the idea is to do minimal work for maximal gain – as quickly as possible.
What is Flipping Money?
Flipping is the act of buying something with the intention to resell it for a higher price.
Flipping money is turning a dollar into ten as quickly as possible which is the point of the quick flips below.
How to Get Money to Flip
In order to do some of the quick flips below, you may need an initial (small investment).
If you are desperate for cash, here are some ways to get your initial dollars so that you can flip them into more:
(Please note: Payday Loans are NOT on this list. Do not fall prey to those high interest loansharks).
Take Surveys Online
It is possible to make money quickly and easily by taking surveys online.
Companies want feedback from the general public about their products, so they will pay people for providing opinions on them. These companies pay well, and the information is easy to provide.
Do Odd Jobs For Cash
The best way to make money quickly is by selling your most valuable asset, which is time.
Using sites like Task Rabbit and Fiverr, you can do anything from getting someone's groceries to writing someone's LinkedIn profile for $100.
TaskRabbit is the perfect site if you want to make money quickly and easily by doing tasks like running errands, assembling Ikea furniture.
Another option is to offer to babysit for a neighbour or make money shovelling show.
Become a food delivery driver
One of the best ways to make money quickly and easily is by becoming a food delivery driver for companies like Doordash or Postmates.
Become a food delivery driver has been one of the most popular quick flips in America, with some people earning $25 an hour.
Donate Plasma to Get Cash
Donating plasma is another option for quick cash if you're looking to make a quick flip. You'll leave with around $40, and the process only takes about an hour.
Sell Pictures of your feet for cash
Did you know that your tootsies could be making you money?
I'm not kidding. You can make money just by posing your feet for pretty pictures.
All you need is your phone camera and you can start earning. Here are the best places to sell your feet pics for cash.
Fertility clinics and sperm banks are always looking for sperm donations.
Donors earn $70 for each donation and it is not unheard of for Healthy men are able to earn up to $1,000 per month
Sell Your Used Underwear for Cash
When you're trying to get money fast, it's tempting to think that the quickest way is with illegal measures.
However, there are some legal ways in which you can make quick cash without breaking the law. Selling your used underwear is one of them.
This sounds pretty gross, but it's a way to make money quickly and easily without breaking the law or getting involved in anything shady.
The best place to sell your used underwear is Sofia Gray, a huge website with tons of eager buyers.
Do some Freelancing
Freelancing is a great way to make some money on the side in your spare time.
The most common freelancing jobs are writing, editing, design and proofreading.
You can find freelance jobs on websites like Upwork or Fiverr.
Investing in training yourself might be worth it if you want to get better at your work quickly and make more money.
Here are some freelance jobs that might interest you:
13 Quick Flips For Fast Cash
A lot of people think that the traditional ways of making money, such as flipping houses or investing in stocks and bonds, are outdated.
There is more than one way to make money these days and the best way depends on your situation.
Leverage your drive, motivation and sweat equity into something you want to happen as quickly as possible so that you can grow money over time with minimal risk.
How To Flip Your Money Online and Offline
Let's look at the top 2 ways to flip your money and make even more as fast as possible:
Selling things for cash
Real Estate flipping
Quick Flip: Selling Stuff For Money
1. Flip Books For Quick Cash
Flipping books can be profitable. By searching online for specific books to flip, you can make money quickly and easily.
You may even be able to sell your book on Amazon, eBay or Facebook marketplace
Examples of books that sell great include text books, out of print books and signed copies of popular novels.
2. Flip Flea Market Finds
This is one of the quickest ways to flip your money this week.
If you're looking for a way to make money quickly,Flea market flipping.
Buy cheap pieces from the thrift store or Facebook Marketplace, then flip them and sell them on craigslist or have a yard sale.
The less work you have to do to the items, the quicker the flip.
I know you are wondering if this quick flip strategy really makes money but listen to this,
the guys behind Flea Market Flipper made over $100,000 in their first year of flipping antiques.
Want to know more? Check out this free workshop on becoming a flea market flipper.

If you want to know how to flip money online, then retail arbitrage might be for you.
Buying second hand items is not the only way to make a quick flip for cash.
There are other methods for making money quickly such as retail arbitrage
Retail arbitrage is the process of purchasing a product from one retailer and then selling it at a higher price on another retailer.
It might sound crazy but there are people like The Selling Family who are making full-time incomes just reselling clearance items on Amazon FBA.
For example, you buy the hottest toy of the season at Target for $10 then resell it on Amazon FBA for $20.
How to succeed with Retail arbitrage:
Low-risk items are best with retail arbitrage since they have less competition online and fewer shipping costs.
BOGO items are especially desirable because people will pay more for the brands they already use and like.
4. Website Flipping
Buying and selling websites for cash is big business and one way that I like to flip my money online.
One of my friends made $350,000 in 2020 alone buying and selling different websites then, selling them on for a profit.
How it works:
Buy a website that needs work but has potential
Fix it up as quickly as possible
Sell it on for a profit.
This is one of the best quick flips if you are familiar with blogging and web design.
5. Flip Clothes
The idea of flipping clothes might seem complex, but it's a simple way to make money for many people.
It's easy to open a store and sell items from your closet or buy new items from thrift stores at a discount.
Yard sales and Facebook marketplace are other good places to find clothes to flip.
Lots of people run side hustles flipping clothes online for a healthy profit, with little initial investment.
There are lots of great places to sell clothes for month – here is a list of the best sites to try.
6. Flip Shoes For A Profit
Similar to flipping clothes, shoes are one of those quick flips that can net you money this week.
It's not even that hard to start reselling shoes for profit.
Just get yourself up to date on the hottest trends then buy those shoes at a low price point and sell them for a profit.
People are making hundreds on eBay selling thrift store shoes for a massive profit.
Want to know more? Check out this Shoe flipping workshop by someone who makes 6 figures flipping shoes for cash.
7. Domain Name Flipping
Domain name flipping is a strategy for making money online.
It involves finding domains that people might want to buy, snapping them up then selling them for a profit.
There are people who make thousands every month just from domain arbitrage.
Huge Domains is one of the most popular sites for buying and selling domain names.
Domain names are bought and sold on the internet to generate income.
Quick Flip: Real Estate
Of course you could start buying up homes and then selling them for a profit but unless you can time the market perfectly, this can go belly up fast.
There are, however a lot of other quick flips that are in the real estate industry without being traditional house flipping a la HGTV:
8. Real Estate Investment
Flipping houses is a popular way to make some quick money, but it's really more about using your skills and experience.
If you're not experienced in flipping houses, then you should do it by purchasing a house that needs some cosmetic repairs or upgrades.
You'll have to invest an upfront cost, but the price will only increase slightly.
However, there is a super quick flip way to make money with real estate – PeerStreet.
PeerStreet is an online platform that offers investors the opportunity to invest in real estate without managing any properties.
They offer many different types of investment opportunities for people who want to start investing with little or no money, just like me!
Get started today for free by opening an account free of charge.
9. Flip Money with Land
Land is a limited resource and there are only so many pieces of land available.
If you have a few thousand dollars lying around, flipping money on the ground is an option that can provide a quick return for your investment.
If you need money fast but not super fast, land is one of the best ways to flip money for huge returns in a couple of years.
If you want to flip your money this way, consider looking abroad at undeveloped places that might have tourist potential down the road.
For example, a friend of mine bought some land in Costa Rica and is planning on building a house to rent out on it.
10. Buy and sell rental properties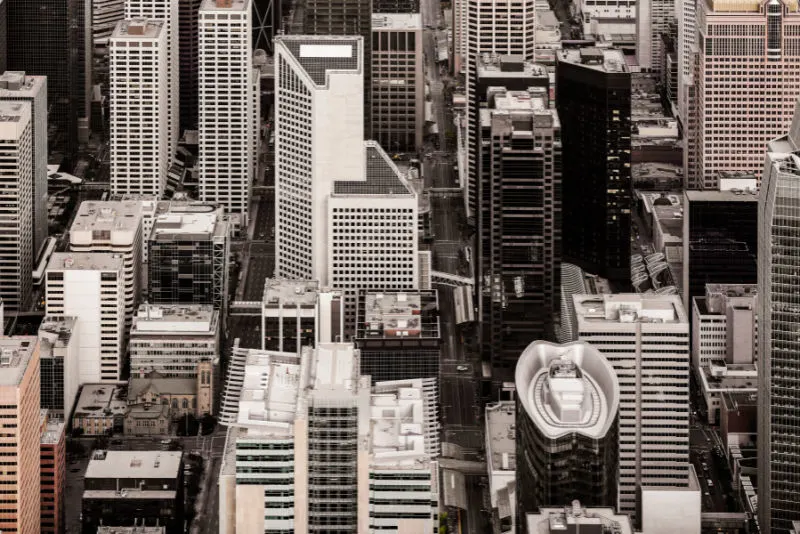 Another way I've looked into to flip my money is by renting out properties for a profit.
Although a lot of people shy away from rentals because of the potential headaches, you can use online tools to make the process easier.
Roofstock is a rental property flipping tool that helps you buy new properties and renting them out.
Roofstock automates the process, so you don't have to worry about finding tenants or managing your property for yourself.
11. Flip Rooms with Airbnb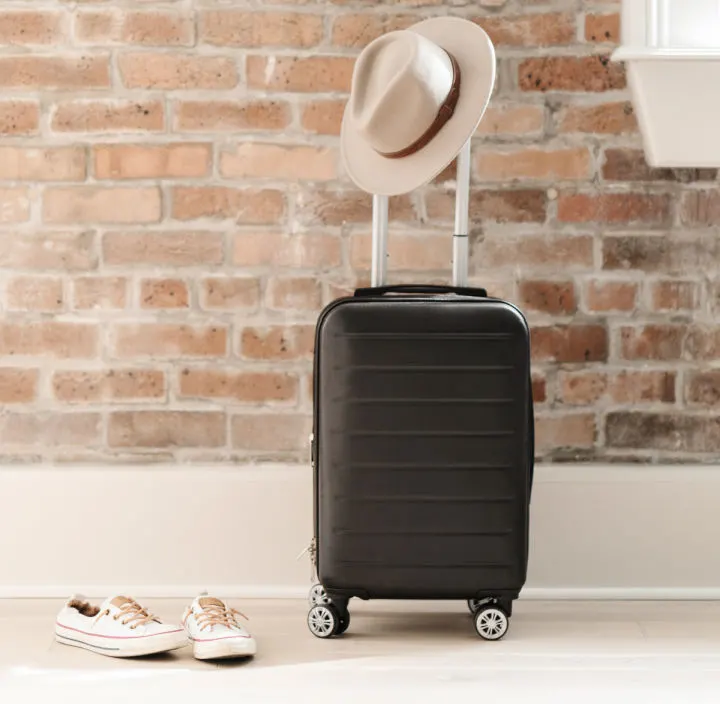 There are many ways to make money quickly and easily if you have extra rooms in your home.
But what if you don't have any spare rooms in your house?
Airbnb arbitrage is an option that doesn't actually require you to rent out your own home.
It might seem kind of sketchy but it is above board.
How it works:
Airbnb arbitrage involves spending money on Airbnb listings that will be popular, then relisting them at a higher price or reselling them so you can pocket the profit.
This works especially well if you are familiar with a vacation hotspot or large city.
And by the way – this is what tour operators and wholesalers do all the time.. how else do you think the large travel websites have rooms during the Super Bowl?
12. Flip Storage Space for Cash
Here is another one of those quick flips that no one ever thinks of. Make money flipping room in your house.
I'm not talking about renting out a room to a lodger or tenant.
There are people looking to store their items temporarily and moving into temporary residences need somewhere to store stuff.
If you can rent out your space for cheaper than a storage unit, you will have a long line of takers who need somewhere to put their stuff temporarily.
13. Flip your parking space
If you live anywhere near a large football stadium, this won't be new to you.
Parking is at a premium everywhere and if you have a spare spot or garage, even f just for a few hours on game day or a special event, put it to use.
This is a quick flip that can net you thousands in one weekend.
Case in point – anyone in Ann Arbor with a driveway during a MIchigan University game can rent out their parking spot for $30 easily. I know, because I pay it every single year!
And if you live downtown in a big city, you can easily rent out your parking spot for thousands every month to commuters or even people who don't have their own spot in their condo or house.
Money Flipping Scams To Avoid
Keep your eye out for quick flips that promise you fast cash and instead cost you!
Remember there is no such thing as a free lunch. If it sounds too good to be true, then it probably is.
Avoid the following quick flips:
Pyramid schemes
Pyramid schemes are a type of scam that relies on the success of people below them. In this case, you get paid by someone else after they have already made money off of their own recruits.
There is no way to prevent being scammed in a pyramid scheme because it is so well-designed.
I don't recommend joining any MLMs or pyramid schemes if you really need money fast.
In most cases, only the top 5% make any money at all. Want to know more? I highly recommend the documentary LulaRich on Amazon Prime.
Cash app scam
The cash app scam is when people are contacted by someone who claims they will quickly flip money from hundreds to thousands of dollars for you.
Scam artists claim that this can happen without doing anything, but the person being scammed needs to have an account with a bank or other financial institution that allows them to transfer funds into the scammer's account.
Social media scams
Money flipping scams are huge in the social media world.
These scams use catchy headlines such as "double or triple your $20 investment in minutes!" to lure people into investing and then they disappear without returning any of the money invested.
Don't ever send money to someone you don't know on social media.
Final Thoughts On Quick Flips To Make Money Fast
If you're looking to make money quickly and easily, there are tons of quick flips to try.
From real estate investment to flipping shoes for a profit, if you are prepared to put in the time and effort, then you will soon see the returns!
More Ways To Make Money Online
How To Make Money Selling Stickers On Etsy
How To Become a Freelance Model In 5 Easy Steps
Get Paid To Sleep – 5+ Ways To Make Money Sleeping