If you're someone who loves hanging out on social media and leaving captivating comments that spark conversations, then you're in for a treat! In this article, I'm going to show you how to get paid to post comments on all different kinds of social media channels.
Whether you're a keyboard warrior looking to make some extra cash or you need to make some money online fast, we have you have covered.
So, buckle up, grab your keyboard, and get ready to discover the exciting possibilities of making money writing comments online.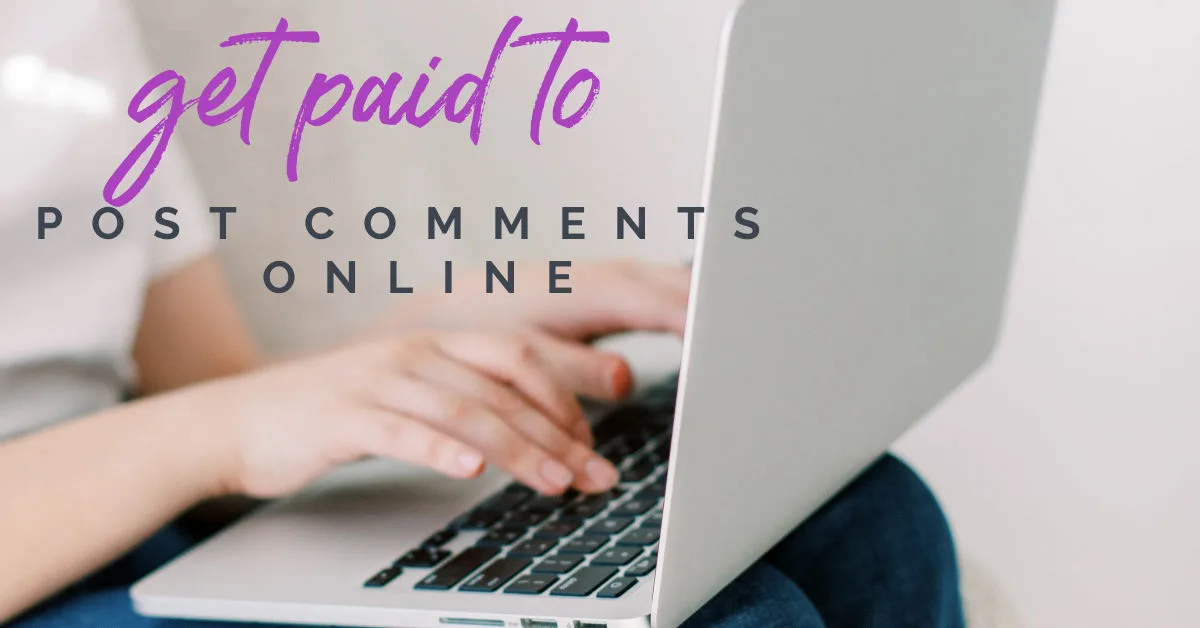 This post contains affiliate links. Please read my disclosure for more information
MORE FUN WAYS TO GET PAID ONLINE
Starting an Amazon FBA Store on a Tight Budget (In 5 Easy Steps!)
Make Money As An Online Girlfriend (Top 10 Sites)
How To Get Paid To Post Comments Online
Let's face it, nowadays, we all love hanging out on various social media platforms, reading and commenting on posts that interest us.
If you are an avid commenter, then why not make money writing comments on Facebook posts or blog posts?
Below I will show you the best platforms to make a lot of money just for giving your opinions and product reviews.
Ready to dig in? Let's go!
Top 11 Places To Get Paid To Give Feedback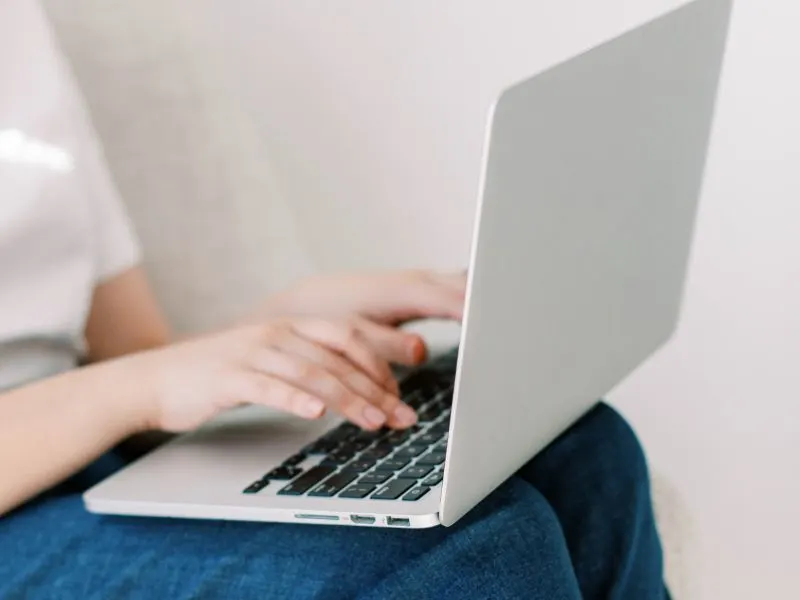 Medium
Medium is a popular platform where writers can monetize their content, including comments.
Engage with articles on various topics and leave insightful comments to attract readers and gain exposure.
By building a following, you can leverage Medium's Partner Program, which allows you to earn money based on reader engagement.
Quora
Do you speak a language other than English?
If so, you could make money with the Quora Partner Program.
Quora is a Q&A platform that rewards users for sharing knowledge and expertise.
The Partner Program allows you to earn money thanks to the quality and popularity of your content.
Although the program for English language comment shut down in 2022, users who comment in other languages can still make money with this fun way to interact online.
Instagram
Want to know how to turn your witty comments on Instagram posts into cold, hard cash on this visual playground?
Here's the scoop: while Instagram itself doesn't have a direct program for getting paid to post comments, it is possible to monetize your commenting skills on this popular platform.
First you can look into becoming an Instagram Influencer. While this can be a lot of work in the beginning, it's one of the best ways to get paid to write comments.
To start, the first thing you need to do is make your Instagram account full of great content and interesting posts.
First, focus on building up a lot of Instagram followers and establishing yourself as an engaging and insightful commenter.
Engage with popular accounts and influencers in your niche by leaving thoughtful and creative comments that catch their attention.
Next, leverage your growing influence by reaching out to brands or influencers for collaboration opportunities.
Many businesses are looking for influencers or micro-influencers who can provide authentic engagement with their content.
By showcasing your comment-writing skills and your engaged audience, you can attract collaborations, sponsored posts, or even become a brand ambassador.
Additionally, keep an eye out for influencer marketing platforms or agencies that connect brands with influencers.
These platforms often have opportunities that will pay you to engage with specific posts or leave comments that align with a brand's campaign.
Steemit
Steemit is a blockchain-based social media platform where users can earn cryptocurrency (Steem) for creating and curating content.
Commenting on posts allows you to earn rewards, especially when your comments receive upvotes from the community.
TikTok
If you love spending time watching live videos on TikTok or making your own, then why not make your own videos?
The Creator fund is a program where you can make money for the TikTok users that watch your videos.​
​How much money you can make will depend on the number of views your posts get as well as the number of comments and like. By replying to comments, you can build engagement and make more cash!

Reddit
Reddit is a vast platform with numerous communities (subreddits) where you can participate in discussions and leave comments.
While you can't directly earn money for comments, engaging with relevant subreddits can lead to opportunities like gigs as a freelance writer or driving traffic to your own products or affiliate programs or even, your OnlyFans page.
The first step on Reddit is to find subreddits about your interests or expertise and contribute insightful comments.
Avoid self-promotion but focus on establishing yourself as a knowledgeable and helpful member of the community.
Engage regularly, follow subreddit rules, and be respectful to increase your visibility and networking opportunities.
Influenster
Influenster is a platform that will pay you or give you free stuff for your comments.
On the site, you will engage with brands, discover new products, and earn rewards by leaving honest online reviews, participating in surveys, and commenting on social media posts.
By unlocking badges, completing tasks, and sharing their thoughts, you can build your reputation and influence within the community.
The more you participate, the more campaigns you can take part in – these involve receiving free products in packages called Vox Boxes which have full-sized products for you to review.
Hive Blockchain
This one may seem a bit complicated but bear with me.
Hive is a decentralized blockchain platform that works similar to a blog or a social network where you can earn cryptocurrency (Hive and Hive Dollars) by creating and curating content as well as commenting on blog posts.
This is because Hive shares its revenue with users who are actively engaging in the platform.
Engaging with posts through comments can earn you rewards when your comments receive upvotes from the community.
The more upvotes you receive, the more power you have and the more money you can make.
You can get started and sign up for Hive here.
Your Own Website
Don't underestimate the power of your own blog or website when it comes to monetizing comments.
Encourage readers to leave comments by creating high-quality content and sparking conversations.
You can monetize your blog through ads, sponsored content, and affiliate marketing.
The more comments you have on your site, the more time people will spend on your site reading, which in turn means extra money for you in ad revenue.
There are many blogging platforms you can use, personally I like WordPress – here is a step-by-step guide to starting your own blog.
Start A Review Site
Of course, another way to make money by posting comments on your own website is to create a review site with a fantastic content strategy.
How often do you Google XXXX product Reviews to get a sense of what others think of a certain product?
The key to success w and good money with a review website is to hone your writing skills and decide on a target audience that is looking for reviews on a specific topic.
You can make a huge amount of money with an affiliate site that reviews products.
You will then have a trackable link for each product so that you make money each time someone buys from you.
Facebook
While Facebook itself doesn't have a program where you can get paid to post comments, there are clever ways to monetize your comments on this social media giant.
First, focus on building a strong presence and engaging with popular pages or influencers in your niche.
Facebook groups about specific interests or niches can be a goldmine if you want to get paid to write comments.
Building relationships with group members and admins can lead to opportunities such as paid collaborations, writing gigs, or promotions.
You can also use Facebook comments as a medium for doing affiliate marketing work. Look for posts where people are asking for recommendations and offer helpful suggestions.
Sign up for the referral programs of products you like to review and you will make money for everyone you refer to the product.
This is a really easy way to make money just for hanging out on a Facebook page in your spare time.
Niche Forums
Explore niche-specific forums where discussions revolve around specific topics of interest such as bee-keeping or baseball (to give you some niche examples).
Participate actively, provide insightful comments, and connect with other forum members. You can then turn yourself into a trusted expert with product recommendations or referral links.
YouTube
While YouTube itself doesn't offer a direct program for getting paid to comment, YouTube creators know that this is still a great place to make money for your exclusive content and reviews.
Consider creating your own YouTube channel or blog where you share video reviews, reactions, or analysis.
You can generate income while engaging with YouTube videos and leaving comments through the YouTube partner program.
You can also make money through recommending products in the comment section of your channel.
You'll want to post frequently so you'll need to come up with lots of great content ideas on topics that lend themselves to affiliate links and referrals.
Ideas might include book reviews, skincare or toy reviews.
5 Tips For Making Money Posting Comments
Craft Engaging and Insightful Comments
​if you want to make money posting feedback, the first step is to improve your technique.
The key here is to write comments that grab attention, spark conversations, and leave people wanting more.
Even negative comments need to be thoughtful and interesting.
Add value to the ongoing discussion by sharing your knowledge, providing helpful suggestions, or asking thoughtful questions.
Be Consistent and Active
Consistency is the name of the game when it comes to getting paid to post comments.
You need to be logging onto your social media accounts on the regular and staying active in the comment sections.
Engage with other commenters, respond to their thoughts, and build connections within the community.
Leverage Affiliate Marketing
There are lots of ways to make money by posting comments but the easiest is probably affiliate marketing.
It is a good way to turn your online presence into cold hard cash on a semi-passive level.
To start, find products or services that align with the discussions you're participating in and include affiliate links in your comments.
When people click on those links and make a purchase, you will earn a commission.
Explore Sponsored Comments
If your social media presence is really en pointe and you have a large number of followers, you can consider reaching out to brands for sponsored work.
This is where you get paid to write comments online to promote certain brands or topics.
How To Get Paid To Post Comments Online: Final Thoughts
If you love spending a lot of time online, there are lots of ways to make money.
Writing comments and making money is the sort of work that a lot of people are unaware of.
This means that there are lots of opportunities for you to cash in.
And the best part is, you don't even have to leave the comfort of your living room!