Back when I was in University, I taught English part-time to exchange students in my spare time. I then went onto become an EFL teacher both in the UK and abroad.
Nowadays, the internet has made teaching English online a real possibility and with it, the chance to be an online teacher without leaving the comfort of home!
If you are looking for an online, flexible job you can do anywhere, teaching online may be for you.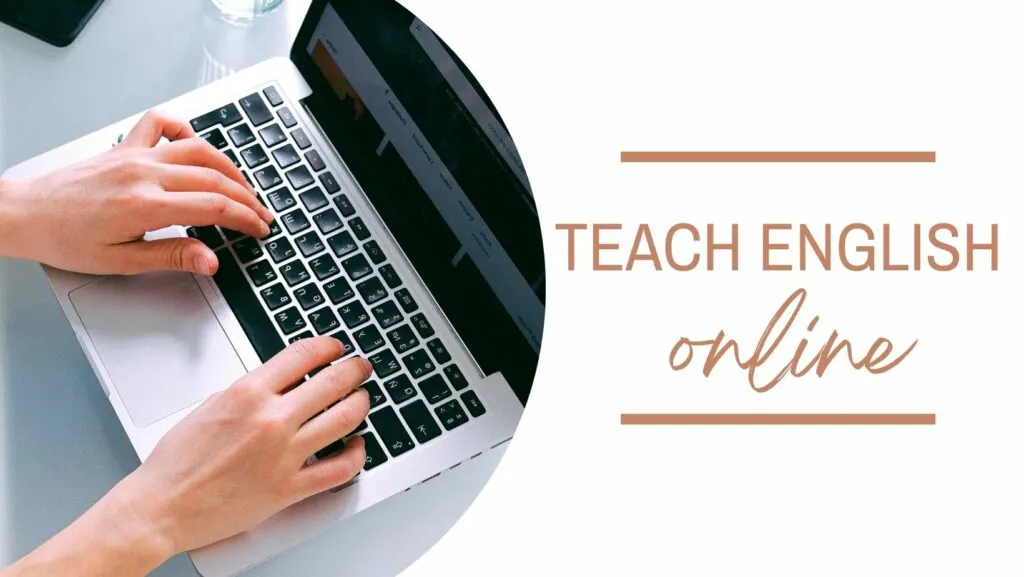 This post contains affiliate links. Please read my Disclosure for more information.
MORE GREAT SIDE HUSTLES
21 Online Work From Home Jobs For Moms
15 Work From Home Jobs For Introverts
The great thing about becoming an English (as a second language) teacher, is that most of the hiring companies don't require any formal teaching experience.
As long as you can demonstrate an ability to work with children (babysitting, tutoring etc), you can find a job teaching English online to Japanese or Korean students, amongst others.
If you would like to make some good money working from home, teaching English on Skype is the perfect job!
Why Teach With Online Schools?
Although you can likely go private and find some Skype tutoring jobs yourself, the best way to get started as an online teacher, is to go through one of the established companies who match students with qualified teachers.
The issue with going privately would be the lack of a firm contract and guarantee of payment.
You would also have to navigate the fact that many parents do not speak English which would make communication very difficult.
The advantage of getting an online English teaching job is that much of the hard work is done for you.
An online school will provide you with an online platform in the form of Zoom, Google Hangouts or Skype and will pay you a set hourly rate. In addition, you may receive lesson materials to help with you planning.
The other obvious advantage is that online learning companies are typically established and have a ready built audience of students who are looking for English lessons.
What Do You Need To Teach English Online?
There are many companies that match online teachers with students overseas and the majority of them have the same stipulations.
In general, to become an online English teacher, you will need:
English must be your native language
Be resident in the UK, USA or Canada
Hold a university degree (the subject is often not too important)
Who Teaches English Online?
All kinds of people love teaching online. Single moms, stay at home moms and retired teachers are all finding their groove as online educators.
Online teaching is a really great way to make money in graduate school as you have all the requirements you need and can make the
Can You Teach English Online Without A Degree?
The highest paying teaching companies do require either a completed bachelors degree or that you be currently enrolled in a University. There are a couple that don't list a degree as in their requirements and I have noted them below.
Some companies also require a TEFL certificate which is the gold standard for most English as a second language teachers. You can complete courses in person or online.
Depending on what you are teaching, you may need a good grasp of business English terms. This is especially true if you are teaching adult students.
What kind of hours can I expect to work?
Working in a virtual classroom means you are free from the constraints of office hours or regular school hours,
For most English classes, you can set your your own schedule and work as much or as little as you like. Bear in mind that your students will likely be on different timezones and require lessons in their evenings.
For example, VIPKID specializes in online classes for Chinese students and most of the time the peak times for these are from 5am-8am Eastern Standard Time.
Here are the most requested times (Local Beijing) are:
Monday-Friday 6-10pm, and Saturday-Sunday 9am–10pm
This is the equivalent of 6am -10am EST and 9pm -10am EST on the weekends.
If you have another full-time job or are a stay at home mom with young children and some extra time in the evenings and morning, teaching online lessons can be a great way to make money in your spare time.
How much do online English teachers make?
Although most people don't teach English online to make millions, it's good to know that this is one of the most lucrative online work from home jobs you can get.
Most of the companies pay between $15-$22 per hour (USD) for teachers with a degree, while Cambly which is a bit more informal, pays 17 cents a minute.
If you decide to teach with Outschool or to tutor privately, then you can set your own rates to be competitive with your target market.
Rates for private English tutors really depend on the market you are targeting. In general, you will be paid more for teaching students based in Asia than Europe just based on basic supply and demand.
How Can I Become An Online Teacher?
If you are interested in getting set up with an online teaching job, first make sure you have a reliable internet connection and top-notch microphone/video on your computer.
Once you are all set, you can start applying to the companies that interest below.
Be prepared to either have a video interview and/or record a little bit about yourself as part of the interview process so make sure you look presentable!
5 Companies That Are Hiring Online English Teachers
Although this network does not specialize in teaching English online, there are many successful ESL teachers on the site.
It is pretty easy to become an Outschool teacher plus you get to set your own hours and prices.
This means it is perfect for anyone who needs to make extra money in their evenings or weekends and is good at coming up with creative lesson plans.
Most Outschool classes are live group sessions rather than one on one tutorials so you can expect to teach children from all different countries and levels of language ability.
EF (Education First)is the oldest and most respected brand in private language teaching.
I was surprised to learn that EF is one of the only US based online teaching companies. They are really well-known Worldwide and have a great reputation.
I actually spent a few summers teaching English (in person!) for EF and I absolutely loved the experience. I highly recommend them as a company to work for.
Requirements
Bachelors degree from a US or UK university. Must currently reside in the US or UK.
Prior teaching experience or equivalent in education, tutoring, mentoring, or homeschooling.
High-speed internet, computer & webcam/microphone
Teachers with EF receive local US and UK-based support and payment.
Salary
Most teachers with EF earn between $12- $16 per hour. Payment is via PayPal.
This company is different from EF in that they are only focused on connecting teachers with students from one country.
Qkids connects 300,000+ Chinese young learners between 4 – 12 years old with online teachers to create an amazing learning environment.
The company was previously called Funbulous and is one of the larger online English teaching companies out of China. The company employs a staff of over 1,000 people who help support their awesome teachers in the US and Canada.
Requirements
The great thing about QKids is that they do accept "life" experience such as babysitting and tutoring as teaching experience.
Bachelor's degree from a US or Canadian University
Experience with children such as: teaching, mentoring, coaching, tutoring, babysitting, etc.
High-speed internet, computer & webcam/microphone
How much can you expect to get paid at QKids?
Teachers earn between $16-20/hour teaching at Qkids
VIPKID is the #1 platform for online english teaching in China. In 2018, they won first place on Forbes magazines "Best work from home companies" list.
The company is based in Beijing, VIPKID and is always recruiting awesome new teachers. No foreign language skills are necessary.
For insight into teacher life at VIPKID, I highly recommend checking out the VIPKID teacher blog.
Requirements
Bachelor's degree from a US or Canadian University
You can be based anywhere in the World
Experience with children such as: teaching, mentoring, coaching, tutoring, babysitting, etc.
High-speed internet, computer & webcam/microphone
Salary Potential
Teachers can earn up to $22 an hour making it the one of the highest paying if all the companies matching teachers and students online.
Cambly is a little bit different from the three companies above in that they are a lot easier to get started with and as a result, they do pay less.
With Cambly you will be doing more informal chats with English learners rather than giving lessons. Students are located Worldwide and may be adults or children.
Requirements
No experience necessary (this is the only company that doesn't require a degree).
Must be from the US, Canada, UK or Australia
High-speed internet and good video quality
How much can you make with Cambly?
Cambly pays 17 cents per minute ($10.20 an hour). You are paid weekly via PayPal.
More Places To Find Online Teaching Jobs
Many of the companies above can place you with students from around the globe although online tutoring is most in demand in Asia. Here is a list of the the top 20 companies to teach English to Japanese students.
Getting Started As An Online Teacher
It's easy to get started teaching online – simple visit the website of the company that interests you the most and start the application process!
Teach English Online – Application Process
Some of the companies I listed above require you to record a video telling you a bit about yourself.
Others will ask you to schedule a video interview so they can see if you are good fit.
From all the teachers I have spoken to, although the interview process can be a bit daunting, the culture in the online teaching world is actually pretty informal once you get started.
You Might Also Like:
10 Best Things To Sell On Etsy To Make Money
13 Places To Sell Your Stuff Online (For Cash!)
How To Open An Online Store With Shopify