If you're looking to make some extra cash, you probably know you may be wondering how to sell pictures of your hands.
While it may seem like a weird thing to do, there is actually a market for hand photography.
Whether you're always getting comments about your gorgeous hands or you just need some extra cash fast, it is possible to make money by selling photos of your hands.
In this post, we will show you how to get started selling hand pics for cash including:
The top-selling hand pictures
How to take amazing photos of your hands
Where to sell your hand pics for cash
Tips for maximizing your hand pic income
This post may contain affiliate links. Please read my disclosure for more information.
MORE THINGS TO SELL FOR CASH
How To Sell Books Online For Profit
How To Sell Pictures Of Your Hands For Cash
A new trend has emerged in the online world- people are now selling pictures of their hands. This may sound odd, but many people are willing to pay good money for these photos.
If you're looking to make some quick cash, selling pictures of your hands is a great way to do it. You can easily make $100 or more in a day, and all you need is a camera and an internet connection.
Sound interesting? Let's dig in to this ultimate guide to selling hand pics!
Why sell pictures of your hands?
There are a few reasons you might want to sell pictures of your hands.
Perhaps you're a hand model and you want to sell your photos to companies that will use them for advertising purposes.
Or, maybe you're a photographer who specializes in close-up shots of people's hands and you want to sell your work as fine art.
Whatever the reason, if you have good-looking hands and know how to take good photos of them, there's a market for your pictures.
But how to get started selling pictures of your hands for cash? I've spoken before about selling feet pics for money and selling hand pictures isn't that different.
Although of course, hand enthusiasts aren't quite as well-known as foot fetishists!
You might actually surprised at how big the market is for photos of well-groomed hands.
There are many different places that will buy hand photos, from advertising agencies to stock photo websites and small businesses.
Who Might Buy Your Hand Photos?
As someone who's into photography, you may have considered turning your passion into a money-making venture.
And what better subject to sell photos of than your own hands?
Sure, it may sound a bit strange at first. But there are actually quite a few people and businesses who would be interested in purchasing hand photos.
Here are just a few examples:
Jewelry Designers– If you have unique or interesting hands, jewelry designers may be interested in using them as inspiration for new pieces.
Hand Model Agencies – Believe it or not, there is such a thing as hand modeling! If you have the right look, you could get signed by an agency and start booking jobs.
Stock Photo Agencies – Many stock photo agencies are always on the lookout for new and unique images, so your hand photos could be a perfect fit.
Nail Salons and Spas – They always need to show off their manicures and treatments. Your hands might just fit the bill.
Artists – Life artists often like to focus on one particular part of the body such as the hands, and capture all the details.
Brands and Advertising Agencies – Brands big and small need photos of hands for ad campaigns and marketing materials.
How Much Money Can You Make Selling Hand Pics?
Just like selling foot picture there is surprisingly good money to be made with your hand pictures.
With the right platform, you can easily make a few hundred dollars per month just from selling hand pics.
Depending on the platform you choose and the types of photos you take, you could make anywhere from $1-$100 per photo.
And remember, some photos can be sold hundreds of times over meaning you take the photo once and sell it again and again for a profit.
How To Get Started Selling Hand Photos
Now you know that there is potential for you to make money with pictures of your hands, how do you actually do it?
It really boils down to 4 simple steps:
Take great photos
Take the right photos
Choose the right platform
Market your pictures to the right audience
Step 1: Take high-quality pictures
If you're looking to sell pictures of your hands, the first step is to take high-quality photos. After all, no one is going to buy blurry, dark photos no matter how great your hands are.
Taking good photos means making sure the lighting is great and that the focus is clear. You should also use a tripod if possible as you will (obviously) need to be hands-free when taking these shots.
In a nutshell:
1. Find a good camera and learn how to use it. This is important because the quality of your photos will make a big difference in how much they sell for. That doesn't mean you need an expensive DSLR. A good smartphone camera will do the job.
2. Take lots of practice shots. See how your hands look in certain lights and poses. Look online for inspirational pics.
3. Don' t forget to edit. You can use a free app light Lightroom or something more powerful like a desktop editor depending on your expertise.
Step 2: Take The Right Photos
You can have the most beautiful hands in the world and take the best photos but if no one wants to buy your particular style, you won't make any money.
A key to success in any business is market research and your hand pic business is no different!
It goes without saying that in order to create hand photos that sell, you need to have great hands.
Now, I'm not saying they need to be perfect but they do need to be:
Clean with neatly groomed nails
Without calluses or major imperfections
As your hands will be your business, make sure to look after them!
Use hand cream
Exfoliate
Protect them with gloves when you are working in the garden or cleaning
Keep your nails string and trimmed
What Hand Photos Sell Best?
If you're looking to make some extra cash by selling photos of your hands, you'll want to keep a few things in mind. First, think about what type of photos are in demand. Hand close-ups are always popular, as are shots of people using their hands in creative ways.
You can consider adding a personal touch to your photos by including props such as jewelry or scarves. Interesting backgrounds can also make a difference.
Here are some of the best selling hand photos on stock photo sites:
Close-ups of Jewelry
Typing on a laptop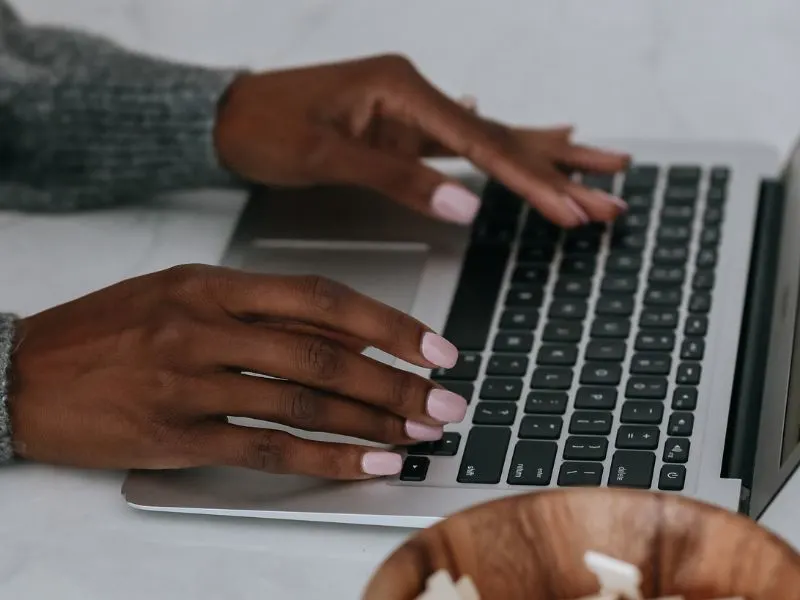 Hands Touching Flowers
Fancy Manicures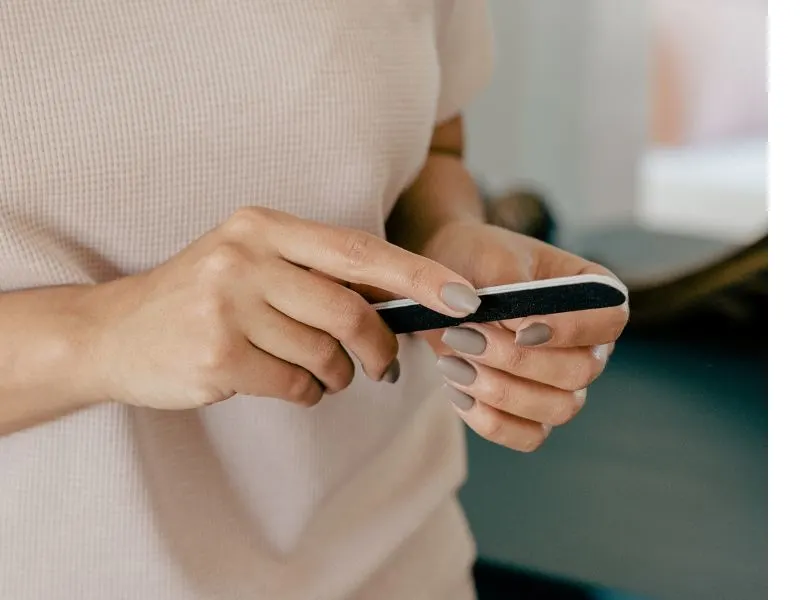 Hand Tattoos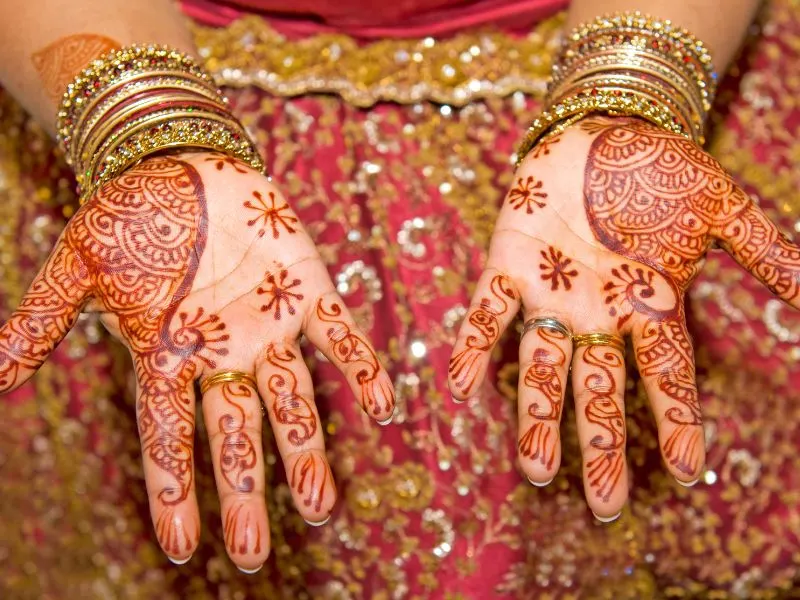 Holding Hands
Hands Holding Money
By the way, if you have tats, make sure to check out my post on making money with your tattoos.
Step 2: choose the right platform
Once you have taken some good pictures, it's time to start thinking about how you're going to sell them. There are a few different ways you can go about this, such as creating a portfolio or submitting them to stock photography websites.
You could also harness the power of social media and sell directly on Instagram and Facebook.
Another option is to set up your own Shopify store so you have your own storefront to sell photos.
You could also build a website and sell your photos directly.
Whichever route you choose, make sure you do your research so that you get the best possible price for the kinds of photos you sell.
Where To Sell Hand Pics For Cash?
There are quite a few places for you to sell your hand pictures. Let's take a look at the most popular options:
Online stock photo sites
If you want to know how to sell pictures of your hands without too much investment, stock photo sites are your best option.
There are many online photo sites where you can upload and sell your photos. If you're a photographer, there's a good chance you've considered selling your photos online.
And if you're looking for a way to make some extra money, stock photo sites are a great option. But how do you get started and what sites are best for hand pictures?
The first step is to find a stock photo site that fits your needs. There are a variety of sites out there, so take some time to research and find one that's right for you.
Once you've found a site, the next step is to create an account and upload your photos.
Before you upload your photos, make sure they meet the site's requirements. This includes things like file size, resolution, and format. Once your photos are uploaded, you can start selling them!
Search online and you will fast become overwhelmed by the number of sites that sell stock photos. That's why we have curated this list of the best sites to sell your hand pics:
This is a great site for photographers to sell their hand pics. You upload your photos and then customers can buy them as prints or photo products.
You can get started for free on the site and set your own prices. Just create your own account and upload your photos in about 15 minutes.
You'll earn 60% royalties (one of the industry's highest rates) when you license your photos exclusively with 500px. This can be a really lucrative way to make money selling pictures of your hands without having to deal with multiple platforms.
There are two ways to make money with photos of hands on Scoopshot:
When you submit photos and videos to the site they become available for sale in the ScoopShot store. If someone buys one, you will get a notification and money added to your balance.

All photos and videos uploaded to Scoopshot can be used by online publishers for free with an ad embedded in the picture. If your photos or videos are used by online publishers, such as news websites, you'll take a share in the advertising revenue — every time someone looks at your photo/video you make money.
Make money while you sleep with Adamy! This stock photography site is one of the best when it comes to making great profits. – you will get 50% royalties for any sales meaning you can get paid for the same photo again and again.
If you want to have your own storefront without starting your own website, PicFair is a great option. When you join the site, you'll get your own personal, beautiful photography store to sell your images as prints and digital downloads.
Picfair's flat commission rate on every image you sell is 20%, which is added to the buyer's total price. You will choose your selling price for photos so you can know upfront what your profit margin will be.
Getty Images is one of the big players in the stock photo world and is used by many of the big newspapers and publications.
Like Alamy, all content on GettyImages is exclusive, meaning you can't publish the same or similar images to other stock sites or licence them yourself.
You'll get 20% commission for exclusive image sales when you list your pictures on Getty Images.
You can earn between 30% – 60% commissions from each license sold on this large stock photo site that boasts of over 5 million users.
Another nice thing about this site is that your work is non-exclusive, meaning you can also list it elsewhere to increase your chances of making money.
Adobe Stock is reportedly the world's largest marketplace of stock photos.
To become an Adobe Stock contributor, simply create an account and upload your photos to be curated by experts in order for them to get approved.
Adobe offers 33% commission every time your pictures are sold or licensed!
Make up to $5 per photo with this photo app.
Foap connects creators like you to brands who are looking for visual content for their online marketing campaigns.
Upload and submit images straight from your mobile device and track your activity and earnings with this huge photo site.
iStockphoto is a branch of GettyImages and one of the biggest stock photo marketplaces where you can get paid for your hand pictures.
If you want to become an iStock contributor, you need to submit an application to the GettyImages app.
Once approved, you will receive a royalty for every license purchased. The amount you earn depends on the type of license for your photo.
BigStock is a popular stock photo marketplace and you can make around 30% profit per photo you sell.
Dreamstime is the World's largest stock photo market place. You'll get 60% revenue share from all your sales if your photos are exclusive. Non-exclusive contributors enjoy royalties between 25% and 50%
Specialized Photo Sites
Beyond the generic stock photo sites, there are other sites that cater specifically to hand fetishists. Most of them are sites for selling feet pics but they also allow you to upload photos of your hands too.
FeetFinder is highly rated on TrustPilot and is free to join. You can sell all kinds of photos from feet pics to hand pics on the site.
OnlyFans
OnlyFans is a social media platform that allows users to post content for their fans to see. I've spoken before about selling feet pics on OnlyFans but why not sell your hand photos there too?
With OnlyFans, you can set up a profile and post photos and videos of your hands (or any other body part) for people to view and purchase. You will offer some content to your subscribers for a monthly fee and then also offer private, exclusive content for even more money.
Other Places To Sell Hand Photos
Your Own Website
Wondering how to sell pictures of your hands with your own website?
If you want to start your own website to sell photos of yourself, its easy! I've created a step by step tutorial that will show you how to launch your website in an afternoon for less than $5 a month.
Another way to promote your site with a photography blog that teaches people how to great stock images themselves.
Selling Hand Pictures On Craigslist
Craigslist is free to use and can be a great place to sell all sorts of things, including photos of your hands.
Although you won't have to meet anyone in person, you still need to be away that there are lots of scammers on Craigslist. Don't give out your personal information and consider setting up a separate email for your hand photo business.
To create a listing on Craigslist, include a few good photos of your hands, along with a brief description of what buyers can expect.
Set a price for your hand pictures -$10-$20 is a good starting point. Once you start receiving orders, fulfill them promptly and professionally.
Instagram
Instagram is one of the best places to sell visual content like art, crafts and photos of your hands!
If you already have a following on Instagram or know how to work the platform, you could build an entire business on the platform without putting your work anywhere else.
How To Sell Hand Pics On Instagram
If you already have an account with lots of followers, you might be best using that and converting it to a business account. If not, start from scratch by creating an Instagram Professional Account for free.
Make sure to fill out your bio and include as much about yourself as you can.
You can add one link to your bio so you could add your own website address or a LinkTree address. This will allow you to link out to several different URLs or sites (for example stock photo sites or your OnlyFans account).
Next start adding in your hand photos. Make sure not to give away everything for free on Instagram. Add a watermark or blur out photos or just make reels of teasers.
Make sure to use hashtags to get your photos shown in the search function.
Step 4: Marketing your pictures
Assuming you have already taken great pictures of your hands and you know where to sell them, the fourth step is marketing your pictures. This includes finding the right buyers and platforms to sell your photos.
Market your photos through social media and word-of-mouth. By getting your work in front of as many people as possible, you'll increase your chances of making a sale.
Create Facebook and Instagram pages for your photos and make sure to post new content often.
How To Sell Pictures Of Your Hands: Final Thoughts
Selling pictures of your hands can be a great way to make some extra money. If you have nice hands, why not put them to work and start selling our photos. it can be a fun and creative way to express yourself and your art.