Selling on Amazon FBA Canada is one of the best side hustles if you have little time but want to make money on the side.
Although it can be a great addition to your own storefront or store, there are many Amazon FBA sellers who make full-time incomes just by selling goods on Amazon.
Many people think of Amazon FBA selling as a US-based thing but you can make real money here in Canada by leveraging the power of Amazon to your own advantage.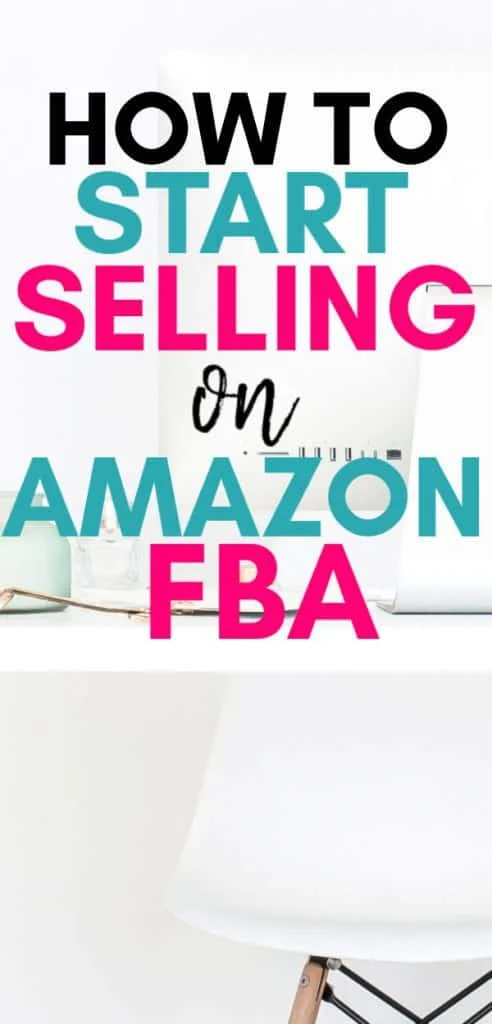 This post contains affiliate links meaning I may make a commission if you click on a link. Please read my Disclosure for more information.
READ NOW: Amazon Success Story: How One Man Built a $10k Per Month Amazon FBA Business in Less Than 4 Months
RELATED POSTS
What To Look For At Thrift Stores To Make Money
10 Best Things To Sell On Etsy To Make Money
Is Amazon FBA available in Canada?
Yes! Canadian sellers can now access this highly lucrative way to get their products in front of more customers at a low cost.
What is Amazon FBA Canada?
Have you ever gone to Amazon and noticed that a products notes that it is "shipped and fulfilled by Amazon? That's Amazon FBA.
Amazon FBA is an online store run by Amazon but owned by you. It's a great way to start a side hustle without the drama of creating and marketing your own website.
With Amazon as your "home" you have access to the millions of customers who use Amazon daily. The fact that the products are fulfilled by Amazon gives consumers confidence and they are much more likely to choose your products than if you were a third party seller doing your own shipping.
How does FBA by Amazon work?
So how exactly can you make money with Amazon FBA in Canada?
There are 3 stages to FBA selling:
Sourcing Products
You need to find products at a discounted rate either at discount stores, thrifting or online.
2. Getting your products on Amazon
You will then send your products to Amazon and add a mark up which will be your profit. (The difference between what you paid for the product and what Amazon sells it for, minus Amazon's fees plus your shipping costs).
In order to ship your products, you will print PDF labels provided by Amazon.
3. Amazon sells your product
Once your products arrive in the warehouse, they will be scanned and stored.
Your products will be on sale on the Amazon.ca site and when you get an order, Amazon will ship your item directly from their warehouse.
The huge bonus is that your products will be eligible forAmazon Prime Free Two-Day Shipping and FREE Shipping for eligible orders which gives buyers much more incentive to buy than the 3rd party sellers.
You will be able to monitor inventory levels using the Amazon integrated tracking system so you don't run out of stock at crucial times.
How much does it cost to sell on Amazon FBA Canada?
Amazon charges fees to cover the costs of order fulfilment and inventory storage.
How much it costs depends on the items you are selling.
The fees are based on the weight of the product to be shipped by Amazon:
Here are the rates as of December 2019:
First 500g: CAD $5.48
500 – 1000g: CAD $6.08
Each additional 500g: CAD $0.42
There are additional fees for oversize items.
In addition to these fees, you will pay for storage:
January – September
Standard: CAD $24 per cubic metre per month
Oversize: CAD $17 per cubic metre per month
October – December
CAD $33 per cubic metre per month
CAD $23 per cubic metre per month
Amazon FBA Canada Calculator
If you want to get precise pricing for some of the items you might sell on Amazon FBA, you can use the Amazon FBA Canada Calculator.
Type in the product that you want to check and then find similar products currently selling on Amazon.
You can then input your pricing and costs to get an idea of the fees associated with Amazon FBA Canada for that product.
4 Benefits Of Selling With Amazon FBA Canada
Access to Amazon Prime Members who are often "power shoppers" on Amazon
Customers can combine your products with other Amazon products for free shipping making them more attractive
FBA listings on Amazon.ca are sorted by product price without a shipping cost.
FBA listings are displayed with the Fulfilment by Amazon logo, so customers know that packing, delivery, customer service, and returns are all handled by Amazon.
How Much Money Can I Make With Amazon FBA Canada
This really depends on the products you sell and how much inventory you have in your store.
Some full-time sellers like The Selling Family make over $100,000 a year just from selling items on Amazon FBA. If you sell popular products and have the time to invest, this can be a very lucrative business.
What items to purchase for your Amazon FBA Business
First you need to see what your item will sell for on Amazon and work backwards. Do some research and spend time on Amazon looking at the prices before you start selling.
The general goal is to make 100% profit on everything you sell. This means that if you buy your item for, let's say, $10, then you would get $20 back. In order to account for the Amazon fees plus shipping costs, you would need the item to sell on Amazon for $30.
When looking for products to sell, make sure to have an idea of what prices they can sell for so you know your projected profit.
For more information on choosing the right products to make a profit, read this post is a must-read: Retail Arbitrage 101 – The Ultimate Guide for Buying Retail and Reselling on Amazon
What if your item never sells?
If you send something to Amazon and it never sells or takes a really long time to sell, you can either have it shipped back to you or get Amazon to discard it. That way you don't pay storage fees forever.
How to get started selling with Amazon FBA Canada
If you already have an Amazon account, you can use that as a starting point. You can then head to Seller Central On Amazon
In addition you will need:
Your Business Name and Address
Mobile or Landline Number
Credit Card and Bank Account
Complete the steps and you will be on your way to making money with your Amazon FBA business!
Free 7 Day Course on Getting Started With Amazon FBA
The Selling Family, who make over $100,000 a year selling on Amazon FBA have created a 7 day email course that you can access for free.
On the course you will learn:
Why Amazon is the best marketplace for resellers
How using FBA gets you more sales (and saves you hours each day)
The exact steps to follow to set up your Amazon Seller account
Two easy, affordable ways to find inventory (including the simple method that allowed us to earn $100,000+ profit our first year in business)
How to choose profitable inventory that customers actually want to buy
Why you need to treat Amazon like a business (this is the stuff most people won't tell you about)
More Ways To Make Money From Home
Make Money Transcribing At Home
How To Become A Proofreader From Home
How To Get Started As A Pinterest Virtual Assistant
Like This Post? Pin it!