Whether you have a baby shower to attend or would like to start your own home-based business, this list of baby items to make and sell will give you some great ideas that are sure to be a hit with new parents!
Homemade baby gifts are nice because they are unique and really show how much you care.
One of the top-selling categories on Etsy is baby gifts.
People love to wow new moms with a creative handmade baby gifts, even if they are not crafty themselves.
If you want to start your own Etsy business, baby items are a great choice.
Read on for some of the best baby products to make and sell to earn extra cash from home.
This post contains affiliate links meaning I may make a commission if you click on a link. Please read my Disclosure for more information.
MORE THINGS TO MAKE AND SELL
The Best Things To Sell On Etsy To Make Money
How To Start Your Own Etsy Printables Business
Top Selling Baby Items on Etsy
If you already know the kinds of baby you want to make and sell, you are already ahead of the game.
However, there is no point in making baby gifts that no one wants to buy.
That's why market research is really important.
It can help you see what kinds of baby gear that people are searching for.
Here is how to do this research yourself:
Check out Etsy
First of all, spend some time on Etsy and search for different baby items.
Look at the listings on the top of the search results (below the sponsored ads) and take some time to look at the shops that have the most reviews.
What kinds of things do they sell?
How much are they selling them for?
How many products do they have in their shop?
Use An Etsy Keyword Tool
Once you have got familiar with Etsy shops selling baby gear, you can consult an Etsy keyword tool that will give you all kinds of data about the things Etsy buyers are looking for.
There are quite a few keyword tools out there, my personal favorite is Sale Samurai. You can get a free 3 day trial to check it out.
If you want to see how to use this tool to find the best selling baby items, read my Sale Samurai tutorial and watch my video here.
You can perform a search on Sale Samurai that will show you the most searched for baby on Etsy plus information such as the average price point and the keywords that you should be using in your Etsy listings.
Some of the best-selling baby gifts on Etsy include:
Teething Necklaces and Jewelry (you can even buy the beads to make your own)
Customized Onesies (a Cricut is your friend for these)
Handmade Baby Shoes – see below for a tutorial
Hair Bows and clips
Nursery Decor
Photo Frames
12 Great Baby Items To Make And Sell
Below you will find links with instructions to some great handmade gift ideas that are relatively easy to make.
Some of them require no special skills while others can be knocked out in under half an hour.
You can never have too many washcloths with a new baby! Even 5 years later we still use them for wiping mouths and in the bath. These DIY washcloths are great for sensitive skin as they are so soft.
Floral Name Hoop For The Nursery from Cutesy Crafts
This floral hoop is not as difficult to make as you might think and it would make such a wonderful baby shower gift or new baby welcome present.
Biblical Version of Guess How Much I Love You from Joyfully Thriving
This is a really unique baby shower gift that anyone can make! You don't need to be craft at all and it is sure to be one of the most original baby gifts I've ever seen.
What it is: A copy of the classic children's book "Guess How Much I Love You", with corresponding Bible verses on each page that illustrate God's love for us.
Click through for full instructions and a free PDF of Bible verse to use.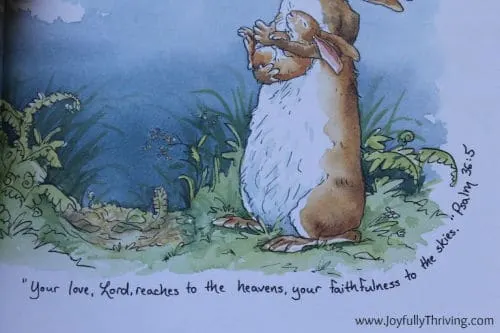 DIY Baby Flower Headbands from Mom In The Six
Grab your glue gun and get crafting! These headbands are so easy to make and take just minutes. You can easily make a stash to give as gifts or sell at craft shows.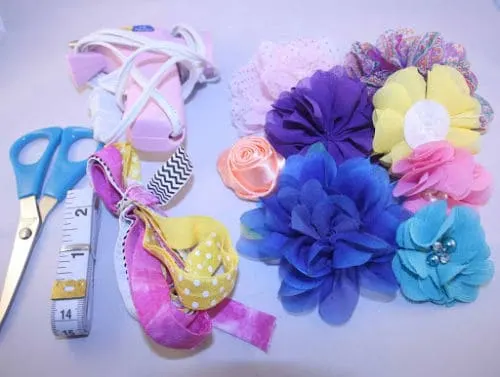 These receiving blankets can make in various sizes and of course, you can choose whatever cute fabric you wish!
Sometimes you just don't want to lug around the big diaper bag, especially for weddings or "fancier" events. That's where this handy-dandy diaper clutch comes in.
It takes under 20 minutes to make these cute diaper pouches and they hold all the essentials for baby – 3 diapers, a package of wipes, and plus room for diaper cream or diaper bags.
The good news? These cut bibs are a no-sew craft that you can whip up in minutes. Customize them by choosing different coloured bibs and making a variety of animals.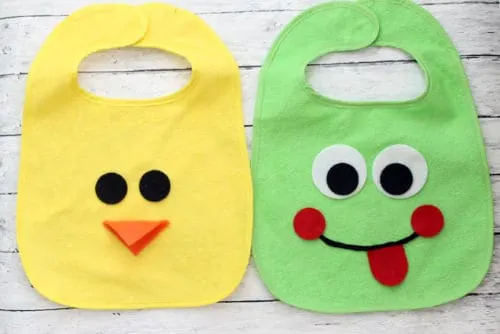 Burp cloths are another item that you just can't get enough of! You can literally go through several a day in the first few weeks with baby and the last thing any new mom wants to do is mountains of laundry.
These DIY burp cloths take just minutes to make and are really cute.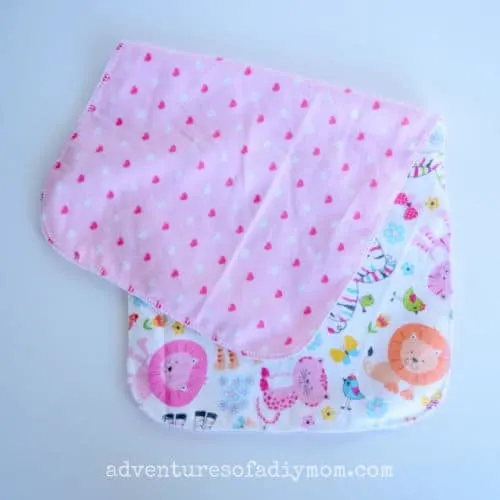 This gentle lotion for babies contains just two ingredients, making it safe even for newborns.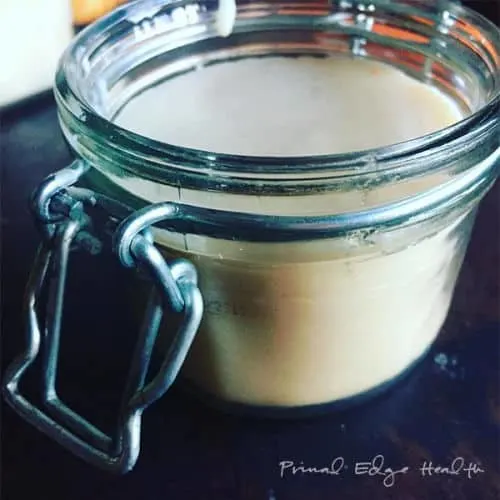 Handmade baby shoes are one of the top-selling baby items to make and sell according to Etsy. If you know how to crochet, you can wow the new moms in your life with these cute little baby shoes! Click through for the full pattern.
This foldable mat doubles as a play mat when you are out and about or visiting friends. You can make it in waterproof material for easy cleaning too!
No-Sew Blanket With Minky Fabric from Cutesy Crafts
Minky is the perfect fabric for baby blankets as it is so soft. This version is no-sew meaning even the least crafty of us can make it!
How To Open Your Etsy Shop Selling Baby Items
It is easy and free to open your Etsy shop and you can be up and running in just a few minutes.
If you don't already have an Etsy account, you will need one before you can start your Etsy shop.
Go to Etsy and click on "Create Shop".
Use this special invitation from me to get 40 free listings to start you off.
Fill out the basic information about your shop and you will be almost ready to create your first listing!
You can add a logo and a shop banner for your store (I made my own one for free using Canva).
To walk you through the whole Etsy set-up, I recommend you download my free Starting An Etsy Shop Checklist PDF.
Listing Your Products For Sale
Head to your Etsy shop and click on "listings". You can now start to add the things you want to sell.
I recommend adding at least 10 listings to your shop in the beginning so that you have some options for your customers.
It's well known on Etsy that having more items to sell means getting seen more in searches which in turn results in more sales.
Each listing has a few different parts that you need to focus on:
Title
Photos
Category
Description
Tags
If you have Sale Samurai, you can actually create your listings on there and they will give you advice for the keywords you should be using.
Selling on Etsy is more than "make an item and they will buy."
You will not get seen if you don't take the time to learn Search Engine Optimization so that your listings are seen.
Here are some tips for making sure you get your wreaths seen by buyers:
Your Etsy Title
Make sure your title uses every available character to fully describe your product including the size, fabric, what the product is used for etc.
Don't waste any space in your title, make sure to use as many characters as you have.
Tips For Taking Great Photos Of Your Items
The next really important part of your Etsy listing are your photos.
After all, people want to know what exactly they are buying and how it will look on their front door.
You can add up to 10 photos per listing and I recommend adding at least 5 if possible.
How To Write An Awesome Etsy Description
Your description needs to include as much information about your item as possible.
Include all the information about:
Materials used
Colors
Any customization available
Sizes available
Any special information customers need to know including care instructions
If you want some tips on writing great description, you can download my free Etsy SEO Checklist.
Tips For Promoting Your Etsy Shop
Once you have published your listing, it's time to start promoting.
You can't just wait for Etsy buyers to find your store, you need to spread the word both in person and online.
One of the best ways to promote your store is by moving outside of Etsy.
Use Social Media To Promote Your Etsy Shop
Etsy gives you easy ways to connect your Facebook and Twitter to your shop so you can keep your fans in the loop about new products.
Use any and all of the following social media outlets: Twitter, Facebook, Instagram, Pinterest, YouTube, Snapchat and TikTok.
Make a point of adding photos of all your listings to social media and try and build a following.
Pinterest is possible one of the best places to promote your Etsy shop.
It is completely free to get started and be a huge factor in driving sales to your business.
You can add pins that direct to your Etsy shop or you can pin directly from Etsy to your Pinterest account.
To learn how to get started on Pinterest, you can read my in depth how to guide on how to use Pinterest for Etsy.
Other Places To Sell Homemade Baby Items
Although Etsy is definitely one of the best places to sell baby products, you can boost your sales by promoting your products on other platforms too.
Here are some places you can try:
Craft Fairs, bazaars and Farmer's Markets
Local stores
Instagram
Facebook
Your Own Website
Selling Baby Gear at Farmer's Markets and Craft Fairs
In person events such as craft fairs, holiday bazaars and Farmer's markets are great places to sell your handmade items, especially around the holidays.
You will likely have to pay for a table at these events but you can more than likely make your money back with sales.
Make sure to get some business cards printed off at Staples or VistaPrint before you attend a fair so that people can get your contact details.
Read my guide to maximizing your sales at farmer's markets here.
Promoting and Selling Baby Products On Instagram
Instagram is a great place to promote your handmade things and potentially get some direct sales.
Every time you have a new listing, make sure to upload images to Instagram and ask people to DM you if they are interested in buying it.
You can also advertise that you take custom orders for holidays or special events with enough lead time.
How To Sell Products On Facebook
Selling your products locally on Facebook is a really good way to get started if you are new to making money with your hobby.
First of all, it is free to use and you won't have to worry about any shipping issues if you sell locally.
One of the best places are local buy and sell groups on Facebook, especially around the holidays. People are always looking for unique gift ideas.
Facebook Marketplace
Facebook marketplace is the obvious place to start selling your items as you don't need to pay anything and can reach a local audience.
You can create as many listings as you like for free. The only downside is arranging shipping or pick ups with your customers.
Your Facebook Page
You can create your own Facebook Page and promote your products that way. Ask for people to like your page and advertise sales and promotions.
Facebook Groups
In my opinion, Facebook groups are the best way to sell your baby items.
Join as many local groups as you can. Look for handmade groups, mom groups and neighbourhood groups.
You can add your listings to business promotions where allowed or respond to requests for unique decor and gift ideas.
Selling Baby Products On Your Own Website
One of the best places to sell your handmade products is on your own website.
Your website will allow you to build your brand and also get sales without paying a lot of fees.
You can choose to either sell your wreaths directly on your website or use your site to advertise your products and direct customers to make a purchase on your Etsy shop.
Directing people to your Etsy shop is the easiest option because then you won't have to worry about finding a way to process payments. Etsy does have a an option for their shop owners who want a website.
You can also create your own website in just an afternoon and for under $5 using a host such as Bluehost.
Bluehost will give you a free domain name to make it easy to get started.
Make sure when choosing your domain name (that's the www.) that the same name is available on Facebook and Instagram as a username so that you can have a cohesive brand.
To build your own website quickly, you can follow my step by step guide.
More crafts you can make and sell
How To Make Beauty Products To Sell Or Gift
20+ Cricut Maker Projects To Sell
10 Handmade Wood Projects That Sell
10 Easy DIY Crafts To Sell Or Give As Gifts
Like This Post? Pin it!