It's the original online marketplace and still the most popular but what are the best things to sell on eBay?
Most of us have used eBay at some point and there are hundreds of people making a LOT of money on the site. If you want a piece of the action, read on for the best things to sell on eBay for a profit.
eBay has been around since 1995 and has been a popular way to make and sell used and new items since the early 2000s.
The great thing about the auction site is that it is well known in many different countries so you can harness a huge international audience for your goods.
Although eBay businesses are similar to other ways of flipping items for money, with eBay, you don't need to manage your own online store or worry about anything other than finding the best selling items in your chosen product categories.
Read on for everything you need to know to become a successful eBay-preneur and a long list of the top-selling items on eBay right now.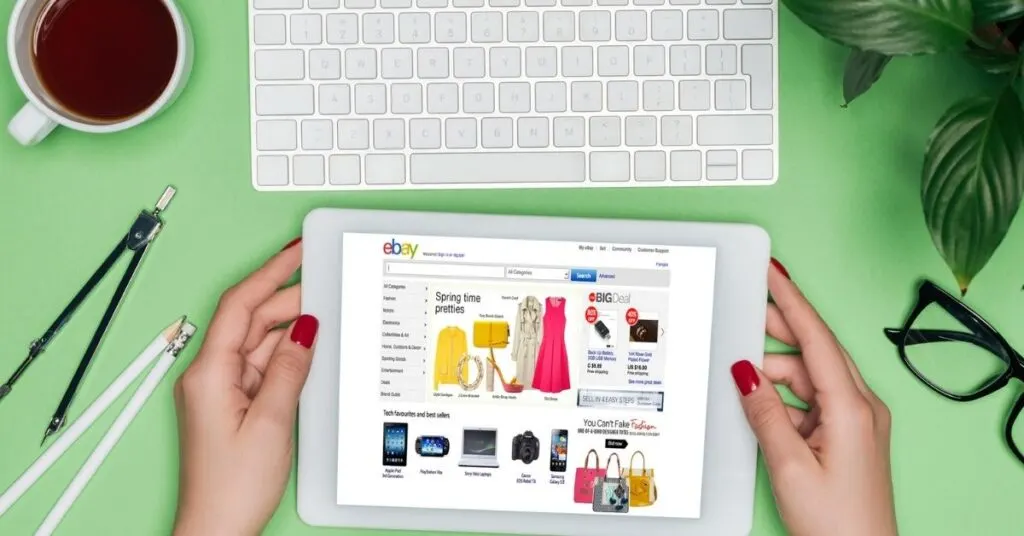 This post may contain affiliate links. Please read my Disclosure for more information.
MORE FUN THINGS TO SELL FOR MONEY
11 Most Profitable Cricut Business Ideas
31 Best Things To Sell On eBay For A Profit
Let's look at the perennial eBay bestsellers that always top the lists year after year.
Electronics
Health Items
Home and Garden
Computers and Tablets
Crafts
Used Textbooks
Clothing, Shoes & Accessories
Auto parts
Sports gear
Jewelry
Collectables
Toys
Baby items
Books
Musical Instruments
Action Figures
Mobile Phones
Video Games
Pet Supplies
Vinyl Records
Luxury Watches
Shoes
Empty Cosmetics Containers
Cameras And Accessories
Sports Cards
Gift Cards
Beauty Products
Vintage Magazines
Coupon books
Sneakers
Kitchen tools and gadgets
The Top Best Things To Sell On eBay
Some of these categories make sense – anything technology is in demand including computer accessories (chargers, add-ons etc), sporting goods and memorabilia.
Items from store that have gone out of business or from discontinued lines are really popular.
For example, the children's clothing store, Gymboree has shut down but it still has the cult following it enjoyed for years and people (including myself!) love searching for specific clothes from the most popular collections.
Let's take a look at each one of these eBay best sellers in more detail.
Electronics
When it comes to selling on eBay, consumer electronics are some of the best products to list.
Electronics are one of the most popular items because they tend to be in high demand, and buyers are often willing to pay a premium for the latest gadgets. Some of the best electronic items to sell on eBay include smartphones, laptops, tablets, gaming consoles, and smart home devices.
When listing your electronics on eBay, make sure you provide detailed descriptions that accurately reflect the condition of the item. Be honest about any flaws or damage and include clear photos from multiple angles. This will help build trust with potential buyers and increase your chances of making a sale.
Old and obsolete electronics such as blank beta max tapes and MP3 players are just some of the weirder things that sell well on eBay.
Health Products
Health items are a great category to focus on when looking for things to sell on eBay.
Some examples of popular health items that sell well on eBay include supplements, fitness equipment, and personal hygiene products.
Dietary supplements like vitamins and minerals have always been in high demand due to their numerous health benefits. Fitness equipment such as resistance bands or yoga mats is also popular among those who prefer exercising at home rather than going to the gym.
Home and Garden
One of the most popular home and garden items to sell on eBay is furniture.
From vintage pieces to modern designs, there's always someone looking for a unique piece of furniture that will add character to their home. Items like patio sets or outdoor dining tables can fetch top dollar during the warmer months.
Another popular item category within the home and garden niche are used power tools.
Whether it's power drills or chainsaws, many people turn to online marketplaces like eBay for discounted prices on brand-name tools. There are plenty of opportunities to find new-in-box tools or gently used options at affordable prices if you know where to look. Home improvement enthusiasts love finding good deals on high-quality tools they need for upcoming projects so these products often move quickly once they've been listed for sale.
Computers and Tablets
Computers and tablets are highly popular items to sell on eBay due to their high demand in the market.
When listing computers or tablets for sale on eBay, including high-quality photos showcasing all angles of the device can help attract potential buyers. Additionally, offering competitive pricing can make your listing stand out among similar products in the market.
It's also important to highlight the screen size, battery life, and any additional features such as stylus support or cellular connectivity when listing a tablet for sale. Tablets from popular brands such as Apple or Samsung typically have higher resale value compared to lesser-known brands.
Crafts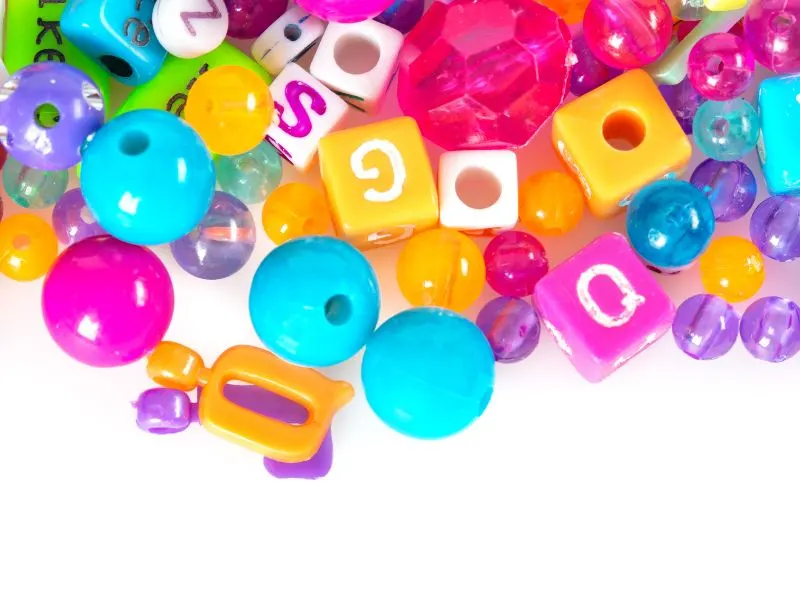 Many people look to selling crafts on Etsy but in fact, crafts are a great item to sell on eBay because they are unique and one-of-a-kind.
Whether it's handmade jewelry, crocheted hats, or hand-painted ceramics, crafts have a distinctive charm that can appeal to buyers looking for something special.
Another one of the best things to sell on Etsy in this space are craft supplies such as beads, fabric and other materials.
Used Textbooks
We all know how expensive textbooks can be, plus, there is always a new edition published.
Text books for popular courses and exams (SATs, LSATs etc) are always in demand on eBay and many successful eBay sellers make a great living just selling textbooks and nothing else!
Clothing
Clothing is one of the most popular categories for selling on eBay.
However, not all clothing items are created equal. To maximize profits, it's important to focus on certain types of clothing that are in high demand.
One example is vintage or retro clothing, which can often command a premium price due to its unique and hard-to-find nature.
Additionally, designer brands such as Ralph Lauren and Gucci tend to do well on eBay.
Another type of clothing that sells well on eBay is athletic wear.
With the rise of athleisure fashion trends, items like yoga pants, sports bras, and workout shirts have become highly sought after by consumers. Another benefit of selling athletic wear is that it tends to be durable and long-lasting, meaning buyers may be willing to pay more for quality items.
Auto parts
Car parts are some of the best items to sell on eBay due to their high demand and constant need for replacement.
From brake pads to spark plugs, there is always someone in need of a specific auto part. One benefit of selling auto parts on eBay is the ability to reach a wider audience than just your local area. This means more potential customers and higher profits.
When it comes to selling auto parts on eBay, it's important to provide accurate descriptions and clear photos of the item being sold.
Buyers want to know exactly what they're purchasing and any defects or issues with the part. Providing top-notch customer service can also lead to repeat business or positive reviews, which can further boost sales.
Sports gear
Sports gear is one of the top-performing categories on eBay.
Whether it's for professional athletes or weekend warriors, people are always looking for new and improved equipment to enhance their performance.
Popular items in this category include running shoes, snowboarding equipment, and seasonal items.
Jewelry
Jewelry is one of the top-selling products on eBay. Whether you have vintage pieces or new, trendy designs, jewelry always attracts buyers. Many people search for unique and personalized pieces that they can't find in stores.
One way to increase your sales is by offering customized jewelry. Personalized pieces are a great gift idea, especially for birthdays or special occasions like weddings or anniversaries.
Another tip is to focus on specific types of jewelry that are currently trending. For example, minimalist and dainty jewelry is very popular right now, as well as statement earrings and chokers. Keep an eye on fashion trends when selecting what type of jewelry to sell on eBay.
Collectibles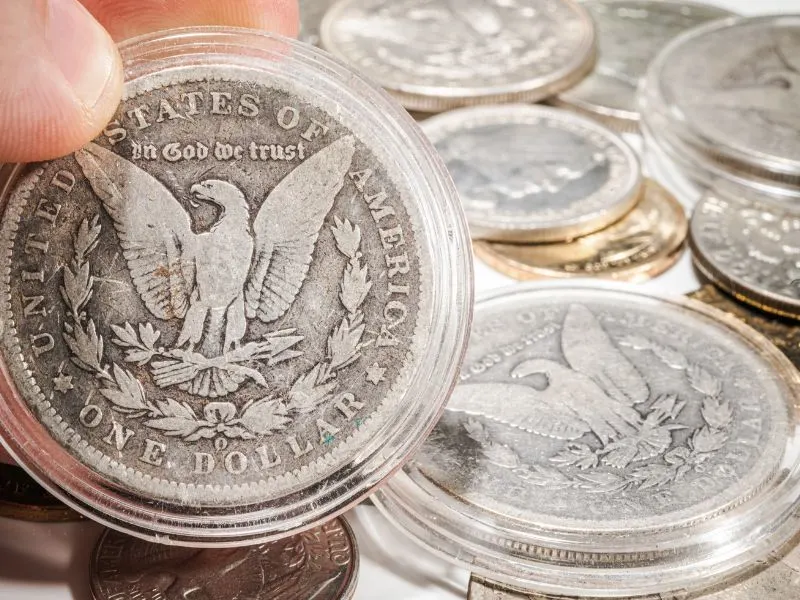 From vintage dolls to rare coins, there is no shortage of collectibles available for purchase and sale on the platform.
One popular category of collectibles that consistently sells well on eBay is sports memorabilia. Autographed jerseys, trading cards, and game-worn equipment from famous athletes can fetch high prices from dedicated collectors.
Other items that can bring in top dollar include limited edition figurines and sculptures by well-known artists like Lladro or Swarovski.
Regardless of what type of collectible one chooses to sell on eBay, it's important to research its value and condition thoroughly before listing it for sale online in order to maximize profits. For example, one of the top-selling items are lego sets.
Toys
Many rare and out of production toys sell really well on eBay.
Nostalgic adults often seek out the toys they had as children or those from a specific era, such as Star Wars figures from the 1970s or Barbie dolls from the 1960s.
Almost all lego sells really well on eBay. If you have children, you probably know that they love Lego sets and can't get enough of the stuff but it can be really pricey.
New sets or vintage collectibles are hot sellers that can net you a profit. Search thrift stores, yard sales and Facebook for Lego that you can flip on eBay.
Keep up on the latest trends so you know the top products to look for.
Baby items
Baby gear is one of then most profitable products on eBay because they are easy to buy second hand and then resell for a profit.
Parents are always looking for affordable and stylish clothing options for their little ones. Selling gently used or new baby clothes can be a profitable venture on eBay.
Another item that sells well is baby gear such as strollers, car seats, and high chairs.
These items can be expensive when purchased brand new, so many parents turn to eBay in search of more affordable options. It's important to note that safety is key when selling these items, so make sure they meet current safety standards before listing them.
Books
You might not have considered it but it is easy to sell books online for profit. In fact, they are one of the bestselling items on eBay.
Before you dive in though, there are a few things to consider:
First of all, you need to factor in the shipping costs of heavy books and see if it is really possible to turn a profit with this niche.
Rare and "in demand" books sell easily. Others just get lost in a sea of others, and never receive a bid. Mass produced books that you can easily buy at Costco or your local bookstore are unlikely to be worth your time.
Specializing in a niche market that you know well is a good idea.
Some factors to consider when selling books on eBay:
Condition of the book
The number of books published.nMany books have been published over and over again and because of this the earlier publications have little of no value.
Market research is key with books – you need to sell books that don't have hundreds of competing listings.
The Most Popular Books that sell on eBay Include:
Bibles sell great. Especially rare editions or leather-bound versions
History books, especially about niche topics, are hot sellers
Magazine back-issues are fantastic finds at thrift stores to flip on eBay. Condition is important with these.
Musical Instruments
Musical instruments are one of the most profitable items to sell on eBay.
Whether you're selling a beginner's guitar or a vintage keyboard, there is always someone out there looking for an instrument to play. Guitars in particular are highly sought after and can fetch high prices if they are in good condition.
Vintage instruments are also one of the most popular products as collectors are always searching for unique pieces to add to their collections.
Action Figures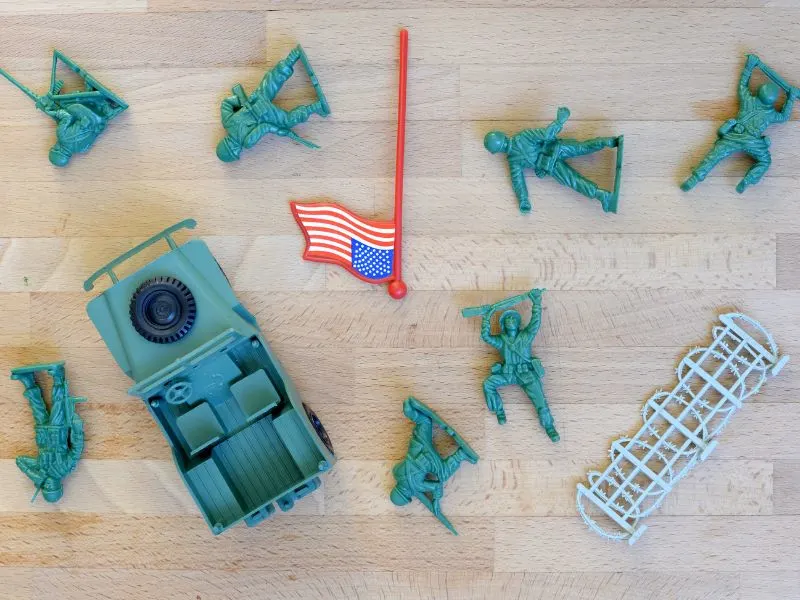 Action figures are a hot commodity on eBay, with collectors and enthusiasts willing to pay top dollar for rare and limited-edition pieces.
From comic book heroes to popular movie characters, there is no shortage of options for action figure collectors. Vintage figures from the 80s and 90s are particularly sought after, with popular lines like Masters of the Universe and G.I. Joe fetching high prices.
When selling action figures on eBay, it's important to do your research and accurately describe the item's condition, including any flaws or damage.
Ultimately, pricing will depend on the rarity and demand for a particular figure or set.
Mobile Phones
Old cell phones are one of the best things to sell on eBay.
The popularity of mobile phones makes them a highly sought after item for buyers, and the constant releases and upgrades provide sellers with a steady stream of inventory.
Additionally, due to the high cost of new smartphones, many buyers look to purchase used or refurbished models as a more affordable option.
To check the most popular cell phones on eBay, you can check eBay itself is a good starting point. Google trends is also a great place to see the top items right now.
Video Games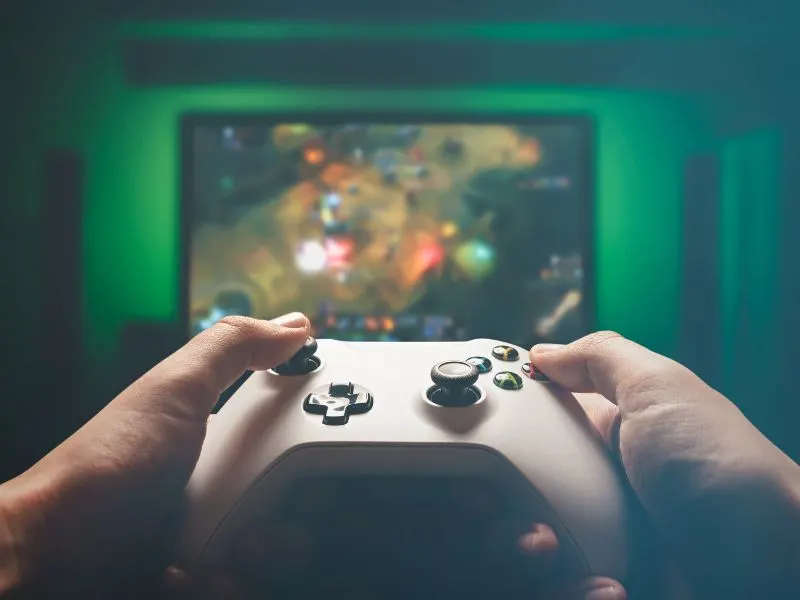 Video game consoles have a large and dedicated fan base that is always looking for their favorite game titles, both new and old.
Some of the best-selling video games include classic consoles like Nintendo Gameboy and Sega Genesis, as well as modern consoles like PlayStation 5 and Xbox Series X.
One of the reasons why video games are such a great item to sell on eBay is because they hold their value over time.
Even older console titles can still fetch a decent price if they are in good condition.
Pet Supplies
When it comes to selling on eBay, pet supplies are a hot commodity.
With millions of pet owners around the world, there is always a demand for items such as food, toys, and grooming products. One of the most popular categories within this niche is dog and cat supplies. From durable toys to high-quality food and comfortable beds, there's no shortage of options when it comes to selling dog-related items.
Litter boxes, scratching posts, and catnip toys are just some of the products that you can list on eBay to attract feline-loving buyers.
Vinyl Records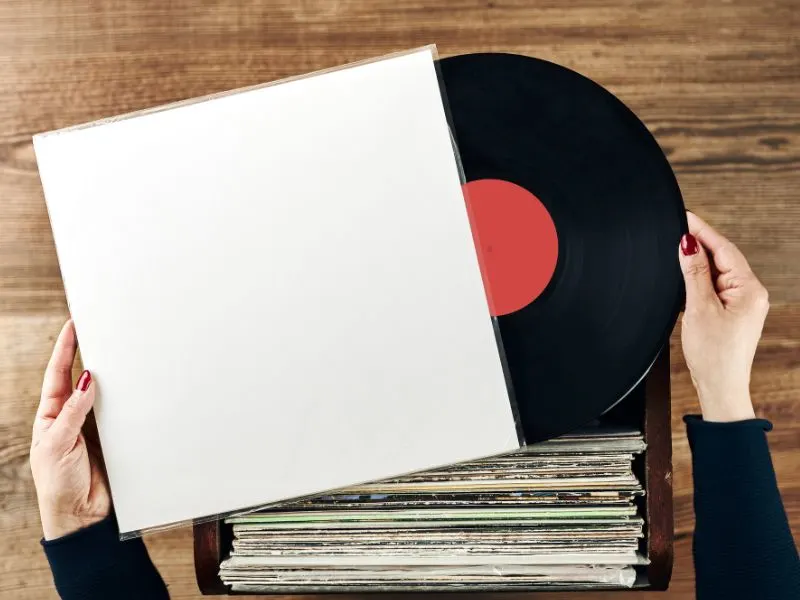 With the resurgence of vinyl as a popular music medium, record collectors have been scouring the internet for rare finds and exclusive pressings. I
It's not just classic rock albums that are flying off the virtual shelves either – jazz, soul, and even contemporary albums have become increasingly sought after in recent years.
Luxury Watches
Luxury watches are one of the most sought-after items for collectors and enthusiasts alike.
These timepieces are not just an accessory, but a statement piece that speaks volumes about the wearer's style and personality.
The market for luxury watches is vast, with brands like Rolex, Omega, Patek Philippe, and Audemars Piguet being some of the most popular. As a result, there is always a demand for high-end watches on eBay.
If you're looking to sell luxury watches on eBay, it's important to invest in authentication services to ensure that your product is genuine.
Shoes
In addition to discontinued clothing lines, other things that sell really well are limited edition sneakers and sportswear.
You can make a living reselling designer shoes for a profit on eBay. I ran an eBay store reselling designer shoes that I found in thrift stores
I was often able to pick up a pair of designer shoes at Goodwill or at the Outlet Malls for $5 then turn around and sell them for $20+ on eBay.
True designer shoes will get you even more money – Beau Hunter is a shoe flipper extraordinaire who makes massive profits flipping shoes for money.
Here is one of his best ever flips – he bought the shoes below for $10 and look what they sold for!
Beau has a workshop on how to make money flipping shoes for a profit.
In the workshop, you will learn:
​Where to find awesome deals on shoes.
​Which brands to look for.
​How to clean up all types of shoes so you can make the most money from them.
​How to take GREAT pictures that will increase your sales.
​How to properly ship shoes so they don't get damaged and the buyer is happy to leave you positive feedback.
You can check out the workshop and sign up here.
Empty Cosmetics Containers
Empty cosmetics containers might seem like an odd thing to sell on eBay, but surprisingly, they can fetch a good price.
Some makeup aficionados collect empty containers as keepsakes or use them for DIY projects.
Social media has turned beauty into
Cameras And Accessories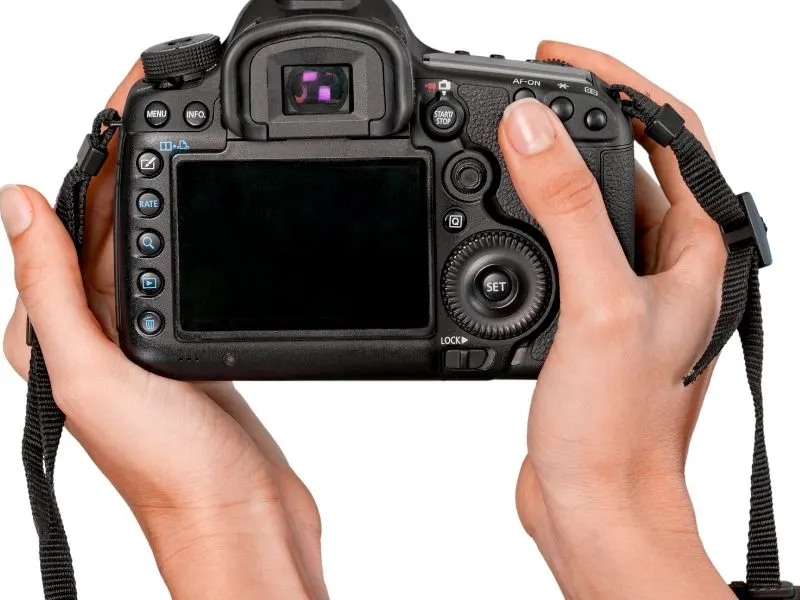 .No list of the best things to sell on eBay would be complete without mentioning photography equipment.
With the rise of photography as a hobby, many people are looking for high-quality cameras and accessories to enhance their skills.
Cameras like DSLRs, mirrorless cameras, point-and-shoot cameras, and action cameras are all great sellers on eBay.
There is also a huge market for camera lenses, tripods, memory cards, batteries, chargers and other accessories that photographers need.
Sports Cards
Since the beginning of eBay, hockey and baseball cards have been one of the top selling products on eBay.
One reason sports cards are so popular is that they hold sentimental value for many people.
Collectors often have memories associated with certain players or teams, which makes owning their respective sports card all the more special.
Additionally, sports cards have been known to appreciate in value over time.
This means that if you invest in certain types of sports cards now, they may be worth even more money down the line.
Gift Cards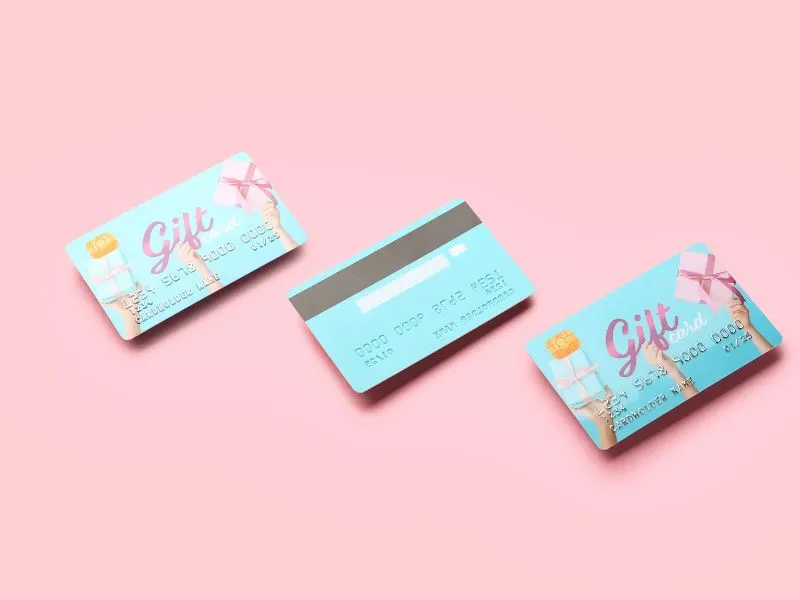 Gift cards are one of the best things to sell on eBay because they have a high demand and are easy to ship.
Everyone loves online shopping nowadays and we are all looking to get something for a lower price.
By offering gift cards for lower than face value, you will have your share of eBay sales.
When selling gift cards on eBay, it's important to be transparent about the card's value and expiration date.
Buyers want to be sure that they're getting their money's worth and won't encounter any problems when redeeming the card.
Also, ensure that you package the card properly before shipping it out to avoid damage during transit.
Beauty Products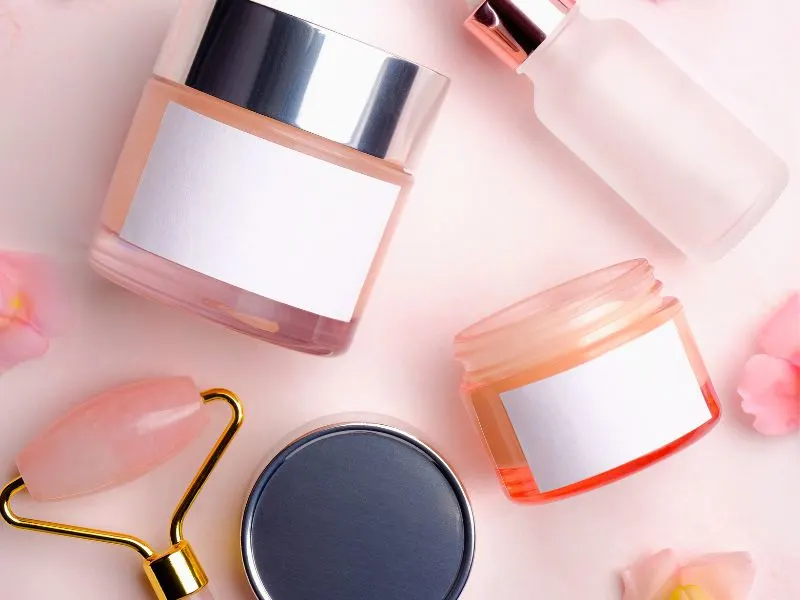 From makeup and skincare to haircare and fragrances, there is a high demand for these items among beauty enthusiasts.
Additionally, many beauty brands release limited edition collections throughout the year which can be highly sought after by collectors and fans alike.
These exclusive items often sell out quickly in stores but can still be found on eBay at a premium price.
As an eBay seller, you have access to a global market where you can reach customers who may not have access to the most popular brands or products in their local stores.
Vintage Magazines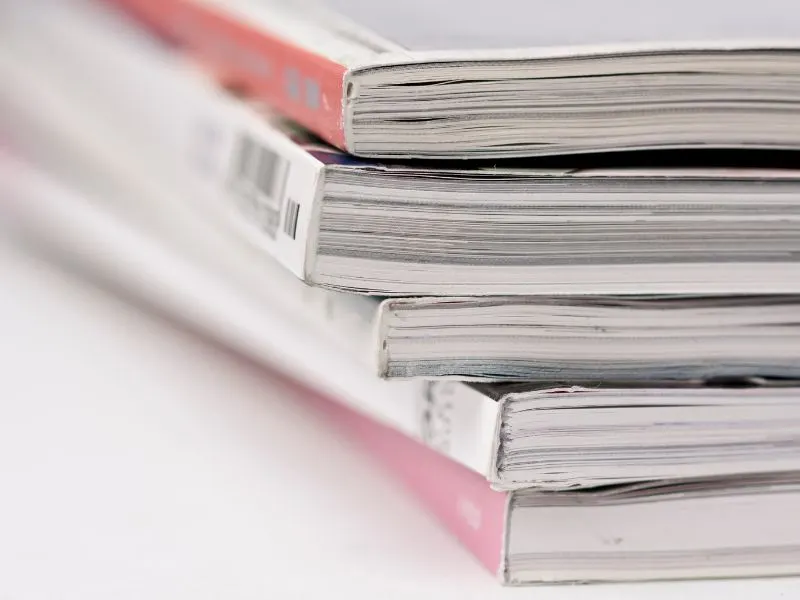 Vintage magazines are a hot item on eBay as collectors and enthusiasts alike seek out the rarest and most unique issues.
From vintage Playboy magazines to National Geographic, there are plenty of options for sellers to choose from.
Magazines with iconic covers, featuring famous celebrities or historic events, tend to command higher prices.
When selling magazines on eBay, it's important to accurately describe their condition and any flaws they may have.
This can include tears, creases, or writing inside the magazine itself.
Coupon books
Coupon books are one of the best things to sell on eBay.
They offer buyers an opportunity to save money while shopping, making them quite popular among bargain hunters.
As a seller, you can source coupon books from various sources such as newspapers or online coupon sites and resell them on eBay at a profit.
Not only will you be offering your customers a good deal but you will also be able make large profit margins as you are selling something that you got for free.
Sneakers
Sneakers are one of the top selling items to sell on eBay for many reasons.
First, they have a large and passionate fan base that is always looking for the latest and greatest styles.
Second, sneakers are often limited edition or exclusive releases, which can drive up demand and prices.
Finally, sneakers tend to hold their value well over time, making them a smart investment for both buyers and sellers.
Kitchen tools and gadgets
Some examples of popular kitchen tools and gadgets that sell well on eBay include air fryers, spiralizers, instant pots, chef knives, digital food scales and measuring cups.
It's important for sellers to not only offer high-quality products but also provide excellent customer service by responding promptly to inquiries or concerns and shipping orders quickly.
Best Things To Sell On eBay For A Profit: FAQS
The ideal eBay business is based on low competition items that are easy to ship, in demand and cheap to buy.
This may sound like a unicorn but with some research you can find great items to sell for maximum profits.
Quick note – If you want help starting your eBay business, make sure to read my guide on How To Make Money On eBay.
How to see the best-selling products on eBay?
Before you embark on starting your eBay store, you should do some research to make sure what you have in mind is really a viable product.
There are two places that new sellers can find the best selling items on eBay.
zik Analytics
zik Analytics is a website that will show you the best selling eBay items in different categories in real time. It makes market research easy and will stop you wasting time on items that don't make you money.
With zik, you can research any eBay product, niche, category to find the items that best work for you. There is also a Competitor Research Tool to help you find new product ideas. You can see what's selling well and who the big eBay players are.
Zik is a paid website but you can try it out for a free 7 day trial and get as much information as you can.
eBay Categories
The other best way to see what the easiest things to sell on eBay are is to go onto the website and do your own research.
This is a good idea as you want to spend a lot of time getting to know the platform and knowing who the big sellers in your niche are.
Here is how to see what the best-selling items on eBay:
Head to eBay.com and choose a category
Then on the left-hand side column, filter your search to:
"New" – this will show you products people are buying in bulk and selling, not one-off vintage items
"Free Shipping" – Power sellers normally always offer free shipping as they know it attracts the most buyers.
"Buy it now" – This will eliminate all the auction listings which are often items that don't see as well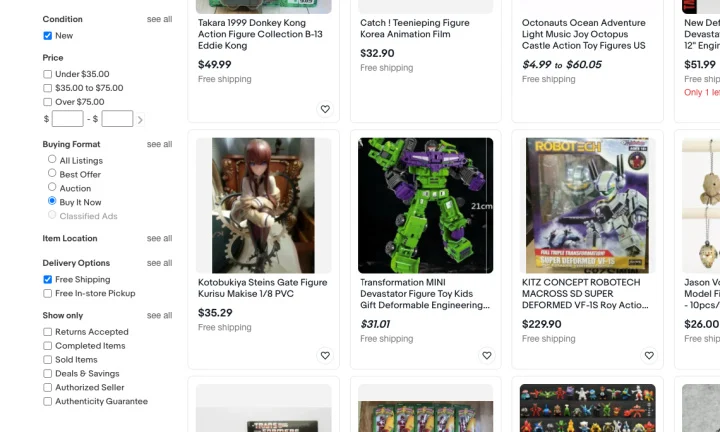 Once you have filtered your search, you will have a list of the items that sell the most and you can then sort by price (a lot of people recommend forgetting any items that sell for less than $20 in order to ensure you make money).
You can also check up on the sellers to make sure they are selling a lot of those items.
As you can see in the listing below, the seller has sold 599 of those chargers so you know it's a popular items that sells well.

Where To Buy Things To Sell On eBay?
A lot of people suggest using a dropshipper for your eBay store.
If you are not familiar with this, it is when you sell an item but someone else takes care of the actual fulfilment for you. Personally, I don't recommend you using a dropshipper for a few reasons:
1. You should know what you sell and sell what you know.
With a dropshipper, you do not know what (or even if) they are sending to your customers. This can result in lots of complaints and chargebacks which will quickly eat into your profits.
2. Dropshipping makes it very hard to make money.
The prices you are charged are full retail and your supplier has hundreds of other customers competing with you.
So where should you look for things to sell on eBay?
The best places to find things to sell in your eBay store are local liquidators, importers and manufacturers.
You want to source dead stock, small job lots and end of line merchandise. Choose something you actually know something about.
You will not only see what you are buying before you buy it, but you will be in control of shipping time and costs.
You can also look at flipping items for a profit by searching thrift stores and Facebook Marketplace for things to buy.
Here's what to look for at thrift stores to make money
Things To Sell on eBay That Are Free
I've spoken about where you can buy things to sell on eBay.
However, don't forget about things that you can pick up for free and then sell for a profit.
Check out Craigslist free section, junk left on the curb and Facebook Marketplace for freebies to flip such as:
Old power tools
Old cosmetic containers and perfume bottles
Sea Glass (scour the beach for this)
Pinecones, driftwood and other decorative items found in nature
Coins that are out of circulation
Is eBay always a great place to sell online?
Although there are some things that sell better than others, your location and other factors will come into play.
How popular is the item?
Is the market for the item saturated?
What kind of profit margin can you get with this item?
Are the shipping costs prohibitive?
Will it be easy to source this item for a good price consistently?
The reason I mention your location is that there are certain countries where selling on eBay is much easier than others.
One place where eBay sellers have a tough time is Canada.
Although it is not impossible to make money on eBay if you are based in Canada, turning a profit can be difficult due to the high shipping costs charged by Canada Post (compared with, for example, the US Postal Service).
If you are in country where shipping costs are high, you will want to consider selling easier to ship items or only selling to domestic buyers. Or you can consider something like selling on Amazon FBA Canada instead.
That being said, choosing the best items to flip on eBay in 2023 will help you get a leg up on your eBay business if you do decide to go that route.
Tips For Selling Items On eBay
Now you have decided on what to sell for a profit on eBay, it's time to make sure you get the sales.
Here are some quick tips for creating a profitable eBay shop:
Not everything works on eBay
Cheap bulky items are going to cost more to ship than their price but you might be able to charge for shipping and handling.
Bear in mind that free shipping items will sell better but you can price your items accordingly:
For example:
$10 price+ $10 shipping
$15 price +$5 shipping
$20 price+ Free Shipping
$20 plus free shipping is the more attractive way of pricing to most eBay buyers.
Competition Matters
With items such as books, you really need to research your competition. If there are a million of the same item on eBay, you won't get the sale. Look for rarer, in demand products.
Double Your Listings
If you are an international seller, you can double your listings for the same price by listing on both the eBay site of your country and eBay.com. For example, ebay.ca and eBay.com for a Canadian.
Buy a Digital Scale for Shipping
Even small mistakes with shipping costs can really eat into your profits. Buy a digital scale- a kitchen scale costs under $20 and weighs up to 5 kilos.
Consider using one of the Companies That Sell on eBay For You
If you want to sell collectible items, the eBay consignment center is a great way to skip the hard work.
eBay consignment sellers are industry experts who are selected by eBay staff. You will benefit from their industry knowledge and selling experience but of course they will take a cut.
Final Thoughts On The Best Things To Sell On eBay For A Profit
Selling on eBay can be a fun way to make extra income and it can even become a full-time income with some hard work and research.
Don't expect to get rich quick but with the right niche and the right pricing, you can easily make a profit selling on eBay.