Do you have a knack for listening to people's problems and giving sound advice? Are you looking for a way to make money from this talent? You can get paid to listen to people's problems.
In this article, we will explore the various ways that you can get paid to lend an ear and offer advice.
Keep reading while we take you through:
Why this is a wonderful career for many people
The best ways to get paid to talk to people
What qualifications and skills are needed to become a professional listener
How much money you can expect to make as an online listener
This post may contain affiliate links. Please read my affiliate Disclosure for more information
MORE WAYS TO MAKE MONEY CHATTING
18 Text Chat Operator Jobs From Home
How to get paid to listen to people's problems

Do you love listening to people talk about their problems?
Do family members always contact you for chat sessions or to talk through their problems?
How about making money doing it?
Maybe your dream job is to get paid to listen to people's problems.
Whether it's a part-time gig or a full-time job, there are plenty of opportunities out there that allow you to do just that.
What are the benefits of being a paid listener?
Being a paid listener is more than just a side hustle or a way to earn extra cash. It can also be an opportunity to change people's lives while improving yourself in the process.
Here are the top benefits of this rewarding way to earn a living:
Improve Your Empathy and Listening Skills
One of the biggest benefits of being a paid listener is developing your empathetic and active listening skills.
By really tuning in to what someone else is saying, you can learn how to better communicate with people, build stronger relationships and become more emotionally intelligent.
A paid listener must use their body language and tone to portray empathy and make the person feel comfortable.
It is also important to wait before responding, as this allows one to listen to the entire conversation and not miss any important details.
Additionally, asking the right questions and providing constructive feedback can help build the other person's self-esteem, which can be beneficial in overcoming their problems.
By honing one's listening skills, one can become more efficient in understanding and responding to the speaker and therefore become a better listener.
Create Meaningful Connections With Others
Another benefit of being a paid listener is that it allows you to create meaningful connections with others.
When someone feels heard and validated, they are more likely to open up and share their feelings with you.
This creates a safe space for them and helps them feel less alone in their struggles.
Additionally, connecting with people from all walks of life can broaden your own perspective on the world around us.
Get Paid for a Job That Is Easy to Master
Most people who want to get paid to listen to people's problems are naturally already good at it.
Maybe you are the person that all your friends turn to when they are in trouble or maybe you have experience volunteering at a crisis center or hospital.
Being a paid listener is a great way to help people in need while earning money at the same time.
Listening to people's problems is easy to master as you hone your listening skills and learn how to problem-solve.
It can also help you build communication skills and know when to give advice or share resources with people.
Furthermore, it teaches you how to stay calm and patient when dealing with difficult clients, as well as how to empathize with people in order to better understand their problems.
Have the Freedom to Work From Home
Although not all professional listener jobs are work-from-home opportunities, many are.
By taking on a fun job as a paid listener, you can make money by providing companionship and advice to those who may be lonely or need guidance.
This type of job is great for those who have flexible schedules, as they can choose when and how often they want to work, and the pay is often in line with traditional jobs.
Bear in mind that if you are open to in-person meet-ups in addition to online chats, you might be able to make a full-time income with fewer people on your roster.
Have the Opportunity to Work with a Variety of Clients
As a paid listener you will work with people from all walks of life.
From elderly people to young adults who have no one else to talk to, you never know who needs someone to lend an ear.
Depending on the kind of role and job you choose, you may be able to specialize in different areas such as child trauma cases, hospital settings or homeless people, and provide them with the appropriate resources or connect them to others who can help.
Additionally, you can offer your services in any area you belong to or answer questions for experts in various fields.
Overall, this job provides you with a great opportunity to not only make money but to also make a difference in the lives of people who are in need of someone to listen to them.
Make a Positive Impact
Finally, being a paid listener can be incredibly rewarding on a personal level.
Helping someone who is going through a tough time is a good use of your time and a great way to make real money.
Knowing that you have made even the slightest positive impact on someone's life can bring immense satisfaction and fulfillment.
Listening to others' stories can also offer valuable insights into different ways of thinking and living, which can improve your own personal growth journey as well as enhance your writing skills if that's what you're aiming for as well!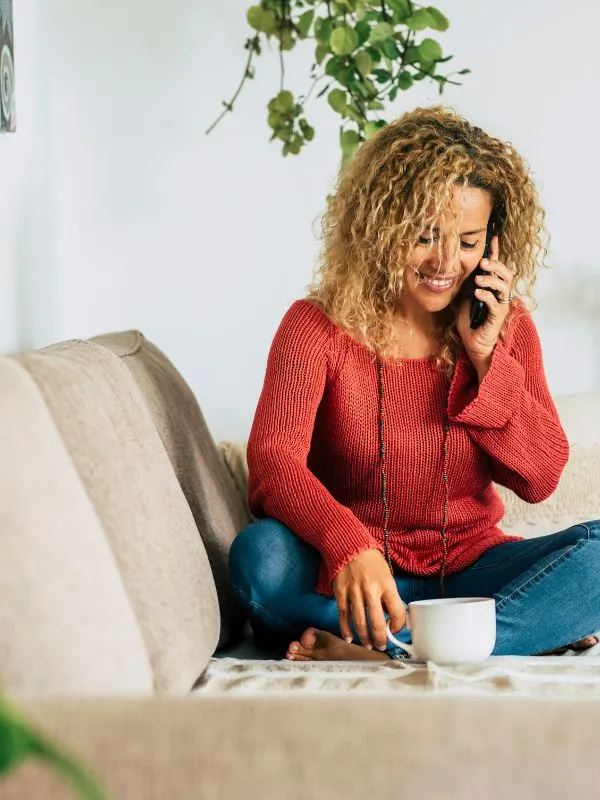 What Kinds Of Problems Do People Need Help With?
People face all kinds of problems in their daily lives, ranging from minor inconveniences to major life crises.
Some common problems that people seek help for include relationship issues, financial difficulties, job stress, health concerns, and mental health struggles.
In many cases, people simply need someone to listen to them without judgment or interruption so that they can process their emotions and come up with solutions on their own.
The Top Problems People Want To Talk About
Relationship problems are among the most common issues that people need help with.
Whether it's a marriage on the rocks or a friendship that has soured over time, relationship conflicts can be incredibly stressful and emotionally draining.
Financial difficulties are another major source of stress for many people.
From struggling to pay bills to dealing with debt collectors or navigating complex tax laws, there is no shortage of financial challenges that people may need help with.
Job stress is also becoming increasingly prevalent in today's fast-paced work environment.
Long hours, tight deadlines, and high-pressure situations can take a toll on employees' mental health and well-being.
Finally, mental health struggles such as anxiety and depression are also very common reasons why people seek out professional help or support groups.
Ultimately, by listening attentively and offering practical advice when needed, you could make a significant difference in someone's life by helping them overcome these types of challenges.
10 Ways To Make Money Listening To People's Problems
While getting paid to listen to other people's problems can be hard work, there are lots of different opportunities available.
Some jobs only require text messaging while others will involve making phone calls and even the odd video chat.
Here are some of the best ways to make money on your own schedule:
1. Sign up to be a virtual friend
Did you know that some people look to "rent" a friend?
We all know that it can be hard to make new friends and the truth is, many people are looking for someone to talk to and share their problems with.
You can offer your listening ear and charge for your time either per hour or per session.
There are several different platforms that offer the opportunity to do just that. Here's a step-by-step guide to getting you started:
Research the different options and decide which platform you want to join. Popular sites include FriendPC, RentAFriend and other chat platforms that specialize in virtual companionship.
Create your online profile. This is important because it's how people will find you and start conversations with you. When creating your profile, make sure to use a pseudonym and keep all personal information private.
Once your profile is created, start engaging with other users. Depending on the platform you're using, you may be able to initiate conversations or wait for people to reach out to you. Be a good listener, offer emotional support, and get to know your clients.
Consider taking your friendship offline if you feel comfortable with it. Some sites allow you to meet up in person for activities like going to the park, having dinner, or going to a comedy club.
Get paid
2. Apply for customer service representative jobs
Working in a customer service role can help you to make money as an online listener by offering sympathetic ears to those in need of help with their commercial or personal problems.
As part of a support team, you may work via live chat or answer your company's helpline to field customer queries.
These jobs require the employee to stay calm and actively listen to the customer while helping them find solutions to their problems.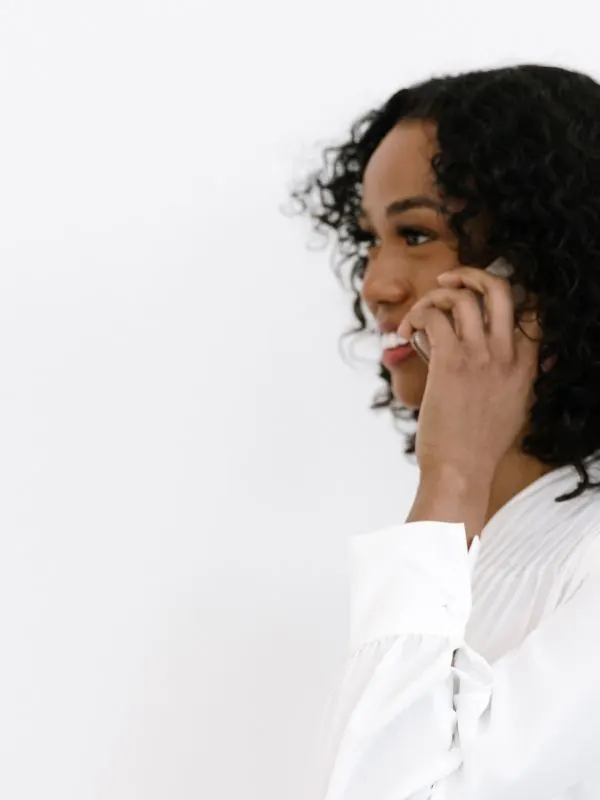 3. Become an online counsellor
There are many online counselling platforms that allow you to become a listener or counsellor after undergoing training. You'll be able to help people in need while earning money.
Becoming a mental health counselor can help make money as an online listener by offering services in private practice or in mental health centers.
Counsellors must be good listeners, who can ask questions to understand client's problems and find ways to resolve them.
These skills can be used to provide advice, guidance and emotional support to people who are struggling with mental and emotional issues.
While some professions such as psychologists require schooling and extensive qualifications, there are other options too.
3. Participate in online research studies: Some companies conduct research studies where they pay participants for their opinions about certain topics or products.
4. Offer coaching services
If you have expertise in a particular field like fitness or business, you can offer coaching services where you listen to your clients' challenges and provide guidance.
For example, life coaches and crisis counsellors can also make money in this field by providing advice and support to their clients within their areas of expertise.
I have a friend who makes a great living as a mental health counsellor for young athletes, drawing from her experience as a former national-level soccer player.
5. Work as a crisis hotline operator
Crisis hotlines provide support for individuals who are experiencing difficult situations such as abuse or mental health issues.
Although many of the roles are volunteer positions, you can find paid gigs too. Bear in mind that you might be required to work overnight but work-from-home jobs are the norm in this field.
6. Peer counseling programs
Peer counseling programs are designed for individuals who want to help others going through similar experiences by offering them emotional support.
Think about what kinds of problems you have faced in your life and how you could help someone else going through the same. Examples of this would be grief counseling, substance abuse or gambling addiction.
7. Start a podcast
Running your own podcast often means more than just talking into the void.
If you're passionate about listening and have something valuable to share, starting a podcast is an excellent way of sharing your knowledge while making money.
Depending on the topic of your podcast, you can have viewers call or write in with problems and address them on each episode. You can also interview people and listen to their problems this way.
In most cases, podcasts make money through sponsorships or ads.
8. Provide companionship to seniors
If you're looking for a way to make money by listening to people's problems, you should consider joining Papa.
This is an on-demand platform that connects seniors with caregivers who help with various tasks and provide companionship.
While many people will have problems they would like to discuss, you might also find yourself chatting about all kinds of interesting things too!
Here's how to get started with Papa:
Visit the Papa website and click Sign Up to register as a Papa Pal.
Download the Papa Pal app after you're approved.
View available visits in the app and accept the ones that you're interested in.
Once you greet the members, click start to begin the visit.
You can get paid up to $15 an hour, plus bonuses and car allowances.
You can work the hours you want, with no cap on how much you can make.
9. Become a school counselor
Becoming a school counselor is an excellent way to get paid to listen to people's problems.
School counselors provide mental health support and guidance to students, helping them navigate the challenges of adolescence and develop healthy coping mechanisms. To become a school counselor, you will need at least a master's degree in counseling, psychology or related field. You will also need to complete supervised clinical hours and pass a state licensing exam.
In addition to providing individual counseling services, school counselors often work with teachers and parents to create supportive environments that promote academic success and emotional well-being.
As schools become more aware of the importance of mental health support for their students, the demand for qualified school counselors is likely to continue growing in the coming years.
Overall, becoming a school counselor can be a rewarding career path for those who are passionate about helping others.
10. Become a Bartender
Get a job in a bar and you'll quickly find that most of your time is spent with listening to people's problems.
All you need to do so learn how to mix drinks in addition to being a good listener and you will be in line for a successful career working behind the bar.
Other Ways To Make Money As An Online Listener
Become a transcriptionist
Becoming a transcriptionist can be a great way to make money as an online listener.
Transcriptionists are paid per hour to listen to audio files and then type them into a word document.
This job offers the potential to spend hours every day listening to audio files, thus utilizing your listening skills to earn money.
Listening and typing skills are essential to becoming a successful transcriptionist, but there are also other jobs which require you to have more expertise to get paid to listen to people's problems.
Listening jobs can be lucrative for those who have great listening skills and are willing to help others.
Offer voiceover services
Many businesses require voiceover artists who can record audio files for their videos, podcasts, audiobooks, etc.
If you have a good voice and great listening skills, this could be the ideal job for you.
Participate in research studies
Research companies often require participants who can listen and provide feedback on products, services, or ideas.
You can sign up with them and get paid for your opinion.
Work as an audiobook narrator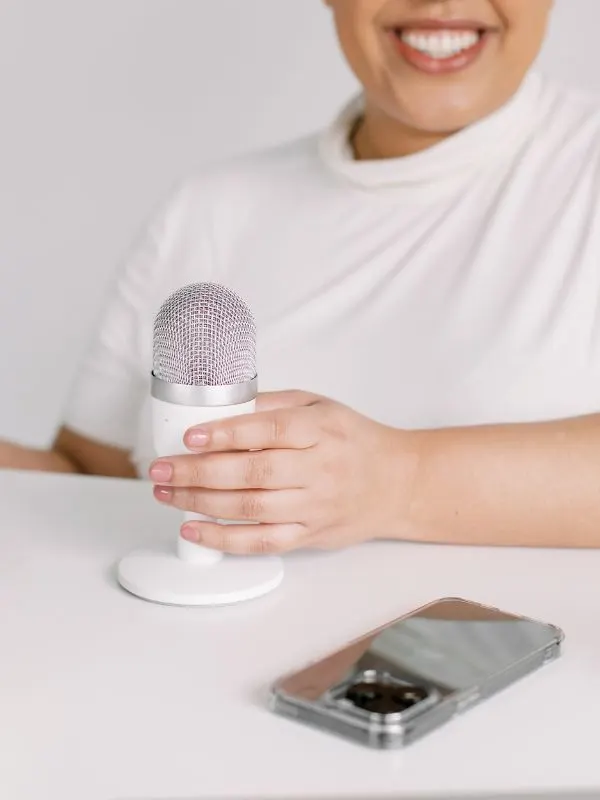 Audiobooks are becoming increasingly popular among busy readers who prefer to listen instead of read.
As an audiobook narrator, you'll earn money by recording books' narration from the comfort of your home.
Use the Listeners App
Listeners app is a community of people that want to share their skills with others.
Simply download the app and you will be connected with people that have something to learn from you, and you are paid for the amount of time you spend talking with people.
Make Money Talking To Lonely People
If you are empathetic, you could get paid to talk to lonely men.
Lots pf people just want someone to talk to and they are willing to pay good money for a friendly ear.
I'm not talking about becoming an online sugar baby with this. This is strictly a platonic, listening only gig.
Get Paid To Listen To People's Problems: FAQs
What is the best way to make money as an online listener?
If you want to make money as an online listener then the best way to do that is by becoming a virtual friend.
As a virtual friend, you will have to be a social person and be able to connect with people regardless of the topic they want to talk about. This can also be a great way to make money online.
If you want to help people without spending hours listening to their problems, you can also consider becoming a professional snuggler.
What qualifications do listeners need to become a chat operator?
To become a chat operator, the qualifications listeners need include being 18 years or older, having a U.S. or Canadian residence, a great voice and personality, reliable access to the internet and email, plus a dedicated landline or high-quality cell phone with headset.
Additionally, you must possess a working PC or Mac, good communication skills, computer literacy, access to Adobe Acrobat Reader, and for phone service operators, headphones with the ability to accept calls over VOIP.
Finally, depending on the position you apply for, you may need previous experience in handling clients and be open to voice and video call, plus having a background check.
What is the difference between being a chat operator and being a therapist?
The difference between being a chat operator and being a therapist is both in their scope of work and the qualifications required.
As a chat operator, you may talk about topics such as tarot, trivia, adult, and clean SMS, and may even engage in adult conversations.
To become a chat operator, you need high-speed internet, computer literacy, access to Adobe Acrobat Reader, headphones with the ability to accept calls over VOIP, and a good, clear speaking voice and strong communication skills.
You can find these jobs on websites such as Text121Chat and ChatOperatorJobs, and you may be able to make money through the platform in the form of payments via PayPal accounts.
How can I be a successful listener?
The most important skills for a successful listener include:
Paying close attention to the speaker
Keeping an open mind
Remaining present both physically and mentally
Being able to pick out individual speech sounds and put them together
Understanding the message
Expressing empathy
It also helps to have the ability to create a mental model of the speaker's problem scenarios, using facial expressions and phrases to demonstrate empathy and apply yourself to the conversation.