Did you know there are sites out there that will reward you just for clicking on their site before you make a purchase? These cashback shopping sites will pay you to shop online because they make a commission from the store for each person they send to the website.
It cost absolutely nothing for you to use sites that pay you to shop like Rakuten or BeFrugal and you can enjoy your cut of their commission, just by visiting their sites before you buy online. It's completely free money!
These cash back sites are so keen to get you using their sites that you can even make up to $35 of FREE money just for signing up with them. See below for all the details.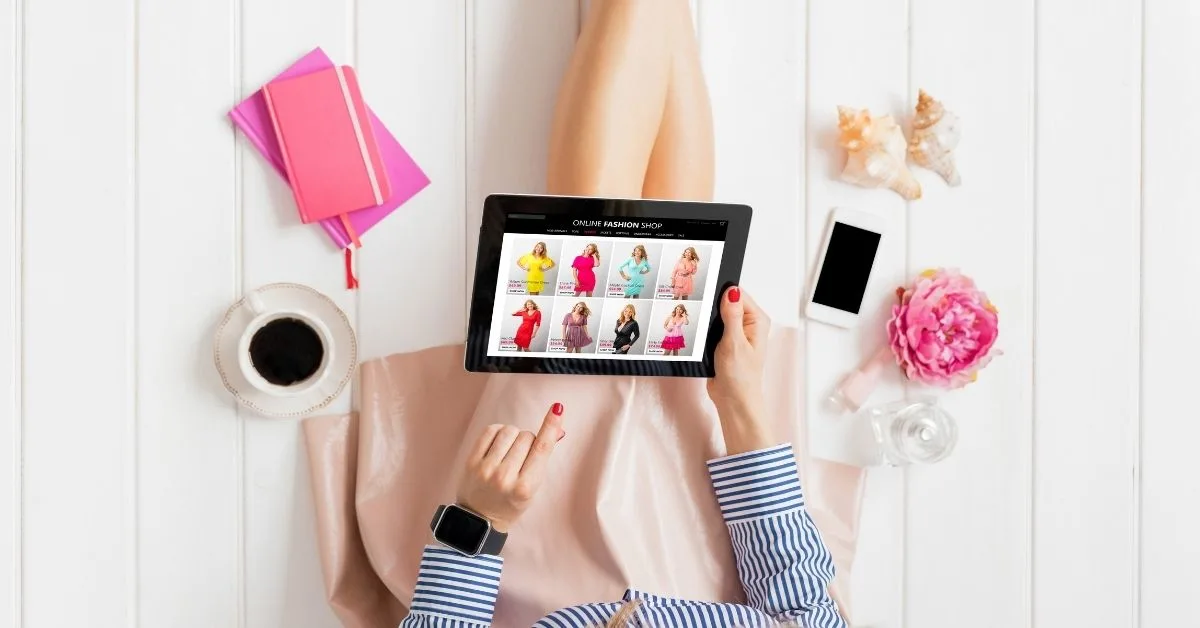 This page contains affiliate links meaning I earn a commission if you use those links. Please read my Disclosure for more information.
RELATED POSTS
Today I want to break down some of the most popular cashback shopping sites as well as some of those that you might not have heard of.
I do think it's worth joining a few different sites, firstly, because of the FREE sign-up bonuses and secondly, because they all work with different stores so it gives you more chance to get paid to shop!
The Best Cashback Shopping Sites That Pay You To Shop Online
Rebate websites typically all work the same.
Instead of going directly to the merchant's website to shop, you start at the rebate website and use their link to take you to the retailer.
They are paid a referral fee from the merchant which they share with you in the form of cash back.
Want to get paid for referring your own friends to sites? Check out this list of refer a friend programs that pay big.
It's now second nature for me to check the rebate sites before any online shopping.
I've made over $3000 in the last 3 years just from taking the time to make one extra click before shopping, totally free money!
Rakuten
Rakuten is the most well known of the shopping rebate sites. They changed the name from Ebates if you are wondering why you haven't heard of them.
They have partnerships with over 2000 major retailers like Amazon
, Sephora, Walmart and even eBay.
To earn your rebate, you simply choose the retailer from the Rakuten website, click through and then shop normally. Rakuten will track your purchase and credit you within 24 -48 hours.
Rebates range from 1-40% and make sure you look out for bonuses each week for certain stores.
You can choose to receive your rebate as PayPal cash or a check.
I also recommend adding the handy "Cash Back button" to your browser so you get your rebate even if you forget to click on Rakuten (I've forgotten and been so annoyed with myself for not getting the cash back).
I really try and play the Rakuten game so I often buy my diapers and other baby items using Amazon Family for the subscribe and save discounts but I use Rakuten first so I can get even more of a discount.
If you are not a member of Amazon Family you can get a 30-Day Free Trial
to see if you like it before committing. You get discounts on key products that families use a lot such as diapers and wipes.
Top Rakuten tip: Use Rakuten to buy gift cards and earn cash back on cash!
Swagbucks.com
Swagbucks.com is kind of a hybrid as it is often thought of as a survey site but I have found that I've earned some of my largest cash back offers from Swagbucks, especially using my hack (see below).
The deal with Swagbucks is that you earn points (bucks) that you can redeem for gift cards or PayPal cash.
Right now Swagbucks is offering a $10 bonus just for signing up and completing your first shop so it is definitely worth joining now!
I normally redeem my SBs for Amazon.com gift cards and then make a purchase using my gift card but make sure to use Rakuten first. It's a never-ending circle of free money!
There are two main ways to get cash back on Swagbucks:
Either through their "Shop & Earn" program, which works much the same as Rakuten except you get a number of Swagbucks per dollar spent instead of a %. The payout does take a while, sometimes up to 30 days.
The second, and often more lucrative way, is to check out the "Discover" section of the dashboard and look for retailers under the partner sites. You can normally filter to see the shopping offers.
You can normally filter to see the shopping offers. For almost a year, Old Navy was offering over $5 cash back for every purchase over $50 on TrialPay.
An offer I currently take advantage of almost monthly is the cash back for Aliexpress. I sometimes end up getting items for free because of the great rebate through Swagbucks.
Top Swagbucks Tip: Always compare Swagbucks with other cashback shopping sites like Rakuten and BeFrugal before making a purchase. Even if you have no intention of doing surveys, Swagbucks may be the best option to make cash back.
BeFrugal.com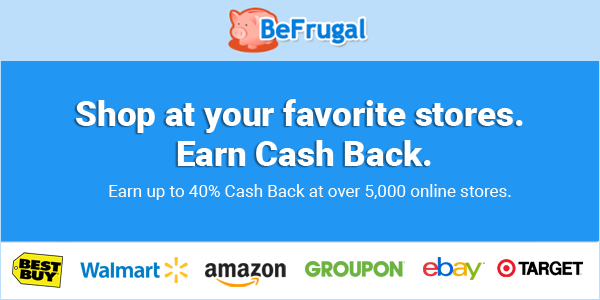 BeFrugal is actually my preferred of all the sites that pay you to shop.
It works very similarly to Rakuten.
You sign in or use their toolbar, choose the store and click through to shop as you normally would.
They feature over 5000 retailers such as hotels.com, Macy's, Target and Groupon.
Cash back ranges from 1-40%
you have the option of PayPal, check or an Amazon Gift card. If you choose Amazon, you get an extra 3% back so it makes sense to go that route and save even more money!
Be Frugal also combines coupons and cash back so that you get the maximum discount possible.
Top BeFrugal Tip: If you find an online coupon that doesn't work, tell them about it within 24 hours and get $5 added to your account.
Check out my BeFrugal review for an in depth guide on using the site.
TopCashBack
TopCashBack is one of the least well-known cashback shopping sites but it is sometimes the best in terms of money back.
The main draw of TopCashBack that the rebates are pretty much the highest in the country, nearly always better than Rakuten.
I don't know why they are not as well known as the other sites that pay you to shop but it's worth signing up in case they offer more cash back for you.
They feature many of the same stores so it is definitely always worth checking a couple of them to make sure you are getting the most for your money.
There is also no minimum to withdraw your cash back unlike the other sites
They offer the bonus 3% if you choose an Amazon Gift card for your redemption.
Join TopCashBack & Get a $5 Welcome Bonus!
TopCashBack Tip: They do have a cash back matching program – if you see the cash back for more on any of the other websites such as Rakuten or BeFrugal.
Just make sure you take dated screenshots and contact them within 7 days.
Works the same as the Rakuten and Befrugal
Earn either a % of your purchase back or a set dollar amount per transaction
Click through to the store of your choice before making a purchase to be eligible for the rebate
Cash out when your balance reaches $10 and get paid either by check or PayPal.
Features stores such as Barnes & Noble, Target and Best Buy.
I've included Dosh in this list instead of the grocery cash back apps post because the retailers you can earn from on Dosh are not only grocery stores.
Along with stores like Walmart, Wendys and The Home Depot, the Dosh app lets you earn cash (yep, not gift cards) at hotel chains like Marriott, Hilton and Holiday Inn.
No need to upload a receipt. Simply link you credit card and get automatic cash back when you use it at a valid store. (no need to do anything else).
Shop online or in store to earn cash!
More Money Making Tips!
How To Make Money In The Summer As A Kid
15 Best Things To Sell On OfferUp
80+ Creative Side Hustle Ideas