I've been selling stuff online for years and today I wanted to tell you the best things to sell on OfferUp for cash.Over the years,
OfferUp is a great site if you are looking for somewhere to turn your clutter into cash. It is free to use and the app is simple and quick to get the hang off.
I like OfferUp because of its Buyer rating feature and the fact you can become verified by getting your ID approved.
If you have never tried the OfferUp app before and have some stuff to sell, it is worth trying out. Make sure to read my top tips for selling on OfferUp.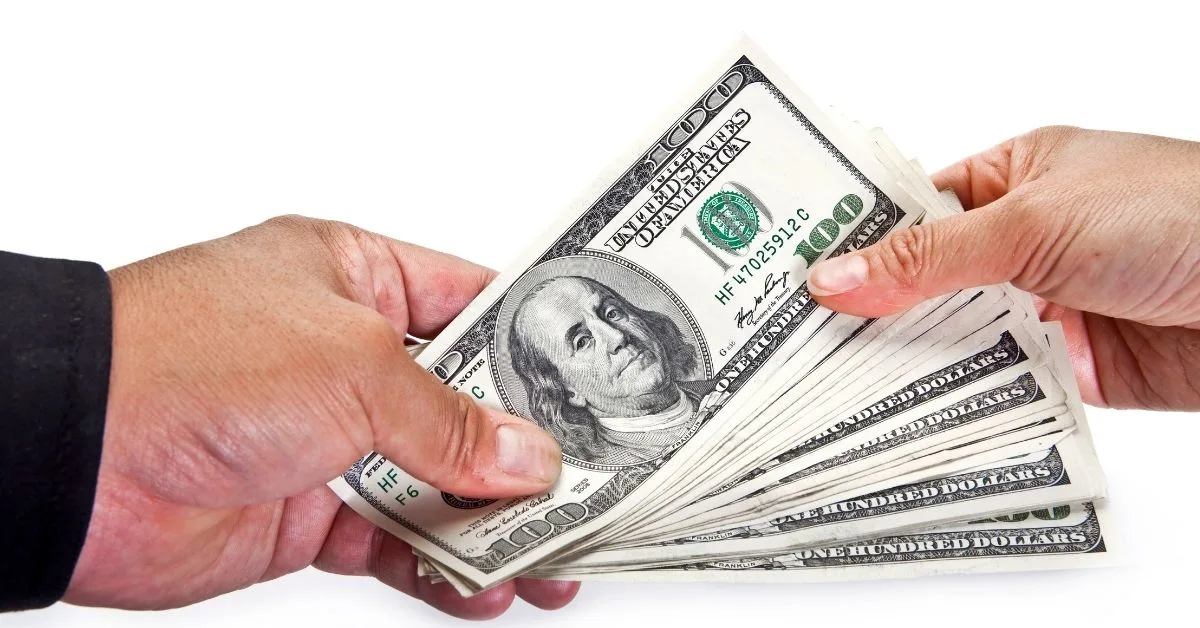 This post may contain affiliate links. Please read my Disclosure for more information.
RELATED POSTS
What Is OfferUp?
OfferUp has been around since 2011 as an alternative to Craigslist for buying and selling items locally.
Although there is a website for OfferUp, the mobile app is more popular.
OfferUp app is great for finding good deals on small to mid-size items like furniture or appliances.
Is it worth selling on OfferUp?
I think OfferUp is definitely worth trying is you have a bunch of stuff to sell.
It is so easy to use and takes just a few minutes to list your item that it makes sense to use it to see stuff even when there are other options out there.
You might wonder if it is worth spending your time listing your items on OfferUp when you can just use Facebook Marketplace or Craigslist.
Personally, I like the fact that you can see buyer ratings on OfferUp which makes it a bit safer.
If you want to start a business
15 Best Things To Sell On OfferUp
1. Clothing
Brand new clothing such as activewear ,designer stuff and accessories sells really well on OfferUp, especially if you offer shipping.
For pricing, the guideline is to post your items at half of retail ,and also check what that specific item has sold for in the past on OfferUp.
If you have a ton of clothing to sell, you can also check out my list of places to sell used clothes for cash.
2. Power Tools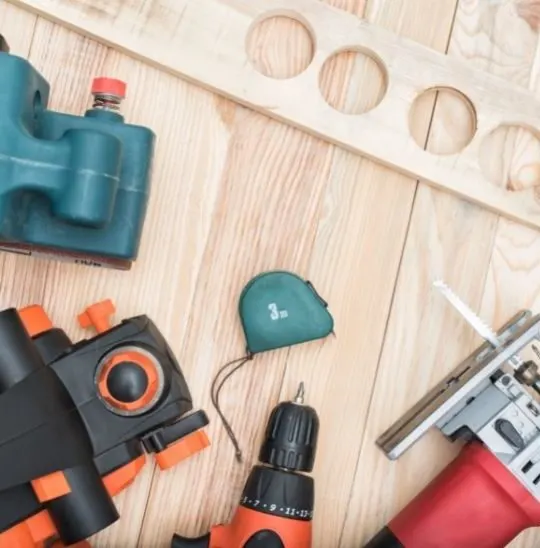 People are always looking for power tools like drills, saws and other small machinery.
You can sell these easily on OfferUp. If you have your originally receipt it will be a huge bonus so you can show that the item is not stolen.
3. Gardening Equipment
Hoses, lawnmowers, edgers, trimmers and other gardening tools are some of the best things to sell on OfferUp, especially in the spring.
4. Baby Gear
If your baby has outgrown their swing or bouncy chair, you can sell it on OfferUp for around 50-70% of retail depending on the condition.
If you have lots of baby clothes, you can also try selling them as a lot for a larger price.
I normally do 20-30 pieces for $30 or so depending on the size of the items (newborn doesn't sell as well as stuff for older kids because most people get gifts for their new baby).
Make sure to check your baby clothes for stains from milk or formula.
5. Furniture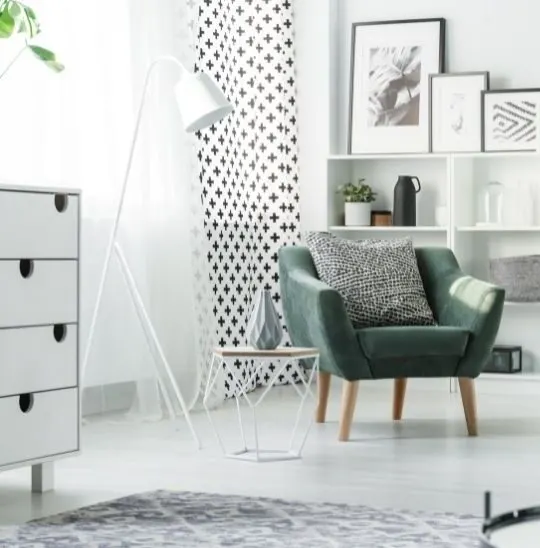 Furniture is probably one of the best things to sell on OfferUp because it's where people go to buy couches, side tables and dining room sets.
If you are moving or want to get rid of some old furniture, you will probably find a buyer on OfferUp quickly and get a good price for your item.
Don't forget about patio furniture either – it is always in demand in the spring and summer.
6. Appliances
Upgrading your appliances? You can sell your old ones on OfferUp. Washers, dryers and dishwashers all sell really fast. Just make sure they are in working order and be honest about the condition or anything the seller needs to know.
Provide a link to the manual in your listing for extra brownie points.
7. Shoes
Whether you have a collection of designer shoes that you want to offload or you are interested in getting into the shoe flipping business, footwear can being in big bucks on OfferUp.
Brand name sports shoes, designer shoes and special use footwear such as steel-toed boots are the bestsellers.
8. Kitchen Stuff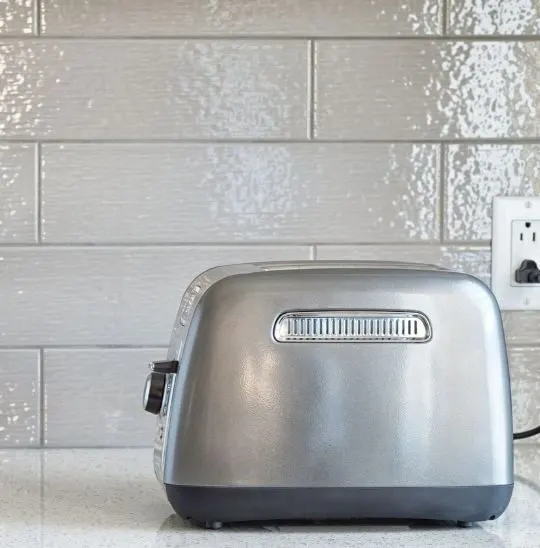 Expensive kitchen knives, small appliances like bread makers and blenders are all great things to sell on OfferUp.
The key to selling small appliances is to make sure that they work and give the buyer an opportunity to test it out before they take it away.
That protects you from scammers who will say it is not working when they get home plus it will make the buyer feel more confident in the sale.
9. Sports Equipment
Outgrown skates, baseball gear other sporting equipment are all really great things to post on OfferUp. Surfboards, fishing gear and camping equipment all fall into this category too.
10. Bikes And Scooters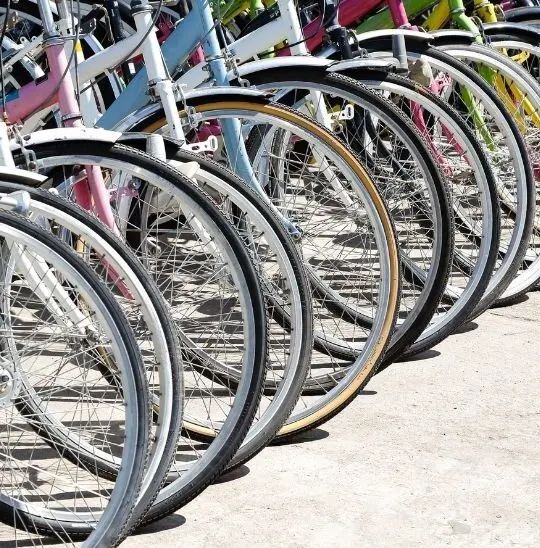 Bikes are one of the best items to flip on OfferUp.
They are always in demand and you can create a great business buying old bikes, fixing them up and then selling them for a profit.
I recently took a free online training on how to start a flipping business. I highly recommend it if you want to create s side income on OfferUp or other sites.
Kid's scooters are also hot sellers in the warmer months especially as kids outgrow them so quickly.
11. Electronics
You have to be careful selling computers and smartphones because there are a ton of scammers but you can make a lot of money selling old video games, headphones, chargers and other small electronics.
12. Toys
If your kids got a ton of toys for Christmas and hardly use them then why not sell them on OfferUp? If you want to see what sells well, you can easily see the most popular toys and games in the bubbles at the top of the category.
Here are the most in demand toys in my area right now:
13. Pet Supplies
The most popular pet supplies on OfferUp are items for fish. Tanks, aquariums, filters and decorations for tanks all sell really well.
The other pet supplies that you can sell are dog gear such as dog beds, kennels and leashes.
14. Home Decor
All kinds of home decor items are popular second-hand items to buy and sell online.
Things like wall art, vases, light fixtures and cushions are some of the best things to sell on OfferUp because they are relatively small and easily moved from place to place.
15. Wedding Items
People spend thousands on their wedding and then don't know what to do with the 20 centrepieces or place card holders that they so lovingly chose.
If you have wedding decor or clothing to get rid of, OfferUp is a good place to start. Bear in mind that you won't get your retail price back for wedding items but at least you might be able to recoup some of your costs.
Can You Get Scammed On OfferUp?
Unfortunately, like every other online marketplace, there are scammers on OfferUp.
However, there are a few safety guards in place that you can use to your advantage.
OfferUp shows you buyer ratings so you can see a buyer's track record on the site, you can also join their TruYou program that will confirm your identify via state issued ID.
This is a great way to weed out scammers.
3 Things To Avoid Selling On OfferUp
Computers and smartphones
These two categories are especially notorious for scammers.
Many sellers are shady and do not declare damage or defects to the items which lowers the tone of the whole category.
Cars
Private sales for cars are always rife with scammers. If you do want to sell your car privately, make sure to meet the buyer at the DMV or Vehicle Registration offer to exchange the Ownership papers in person.
Top 10 Tips For Selling On OfferUp
1. Prep Your Items
Make your items look as good as possible by cleaning them and repairing anything that you can.
Be honest in your listing description of the condition of your items and if there are stains or blemishes, make sure to photograph them.
2. Take Great Pictures
Talking of photos, good photography can really make or break your success on OfferUp.
Make sure to use good lighting and preferably photograph your items against a bright or white background. (For smaller items, I like to use a piece of white foam board as my backdrop).
Take lots of pictures at different angles and try and show the item's size. I like photographing my listings next to a water bottle or something else to show the scale.
Once you have taken your photos, you can edit them using the free Lightroom app on your phone and then upload them straight to the OfferUp app.
You can download free presets that make editing your photos really easy. ( I use these ones).
3. Optimize Your Title And Description
You want your items to be seen by as many people as possible so using as many keywords as you can is important.
Think of other ways that someone might describe an item and make sure to include all alternatives in your description.
For example, if you are selling a sofa, you could also include the keywords "Couch" ," 3 seater", " Chesterfield" etc.
Make sure to also include all pertinent information about the item that you are selling such as brand, size, model, and color.
The more information you can provide, the better.
Another tip is to provide a link to the sales page of the item if it is still available at retailers. That way your buyer can see how much it would sell for new and get all the manufacturer's information.
4. Check Your Pricing
It is always hard to know how to price your items but the easiest thing to do it to search for similar items and see what they are going for.
You can also search on Facebook Marketplace and Craigslist for a rough idea.
Bear in mind that some buyers will negotiate so if you want to play that game, price your items a little but more expensive than the final price you hope to land on.
4. Check the buyer ratings.
Don't make deals with someone with a new account. My criteria for that would be someone who opened that account that same month or someone who has no ratings at all.
5. Don't Accept Wire Transfers/Weird Payment Options
A classic scam with online buying and selling is when the buyer offers to wire the money because they are "out of the country" or they wire or send a cheque for extra money to pay for shipping and handling then the money never clears.
6. Meet In A Public Place
If you're selling a very expensive item have the buyer meet you at the bank or somewhere very populated with cameras.
7. Don't Hold Your Items
You will often get requests to hold an item for a week or two because the potential buyer is on vacation or away for work.
In my experience, 90% of the time when you hold an item, even if they offer you more money, the buyer will flake out and say they found it cheaper somewhere else.
The only way I would hold items for someone is if they sent me the money beforehand.
8. Check The Legitimacy of Anything You Sell
If you are flipping items to sell on OfferUp, make sure the item is not stolen before you list it.
There are a lot of websites where you can search up serial number, plate number, VIN, IMEI. This is important to avoid any legal issues and unhappy buyers.
9. Communication Is Key
Keep the lines of communication open with your buyer.
For example, if you're super firm on your price on your item advise the buyer before he comes. I have had people arrive to pick up an item and then try and negotiate a lower price. This is annoying and can waste everyone's time.
10. Don't Overlook Shipping
One huge difference between OfferUp and sites like Craigslist is that shipping is a lot more common.
Shipping items that you sell is great because it can offer you a whole new group of potential clients that live a bit further away from you.
It is easy to ship items and get paid on OfferUp and you can potentially make more money that way as there is more competition for the things you are selling.
How To Ship Your Items On OfferUp
To protect both buyers and sellers, OfferUp has a system in place for shipping your stuff.
If you want to offer shipping for your items, choose the "Sell and ship nationwide" option when you list.
When buyers see a shippable item they like, they can choose "Ship to me" (for items available through shipping or locally) or Make offer (for items not available locally), confirm their offer, and pay through the app.
OfferUp will then send you a prepaid shipping label that you must use in order to get paid through the app. The label allows for tracking making the transaction safe for both the buyer and seller.
Once you accept an offer from a buyer, you must print the pre-paid shipping label and mail the item within 3 business days.
Alternatives To OfferUp
If you have a lot of items to sell, there are some other places to list your stuff online:
eBay – eBay is still great for selling all kinds of things. Here are the 13 Best Things To Sell On eBay For A Profit in 2021
Facebook Marketplace – Facebook can be great for selling things locally so it is perfect for bulky items. Scammers are rife on Facebook marketplace so take the same precautions as you would on OfferUp.
LetGo -LetGo is an app similar to OfferUp. It is more popular in Europe but is growing in the USA and Canada.
Craigslist, Kijiji, Gumtree – The classics are still popular but you need to be careful of scammers and time wasters.
Final Thoughts On The Top Selling Items On OfferUp
OfferUp is a great app if you want to sell your unwanted stuff or even start a flea market flipping business.
Make sure to be wary of scammers and satay safe while using the app and you could make yourself a lot of money while decluttering your home.
More Tips For Selling Stuff For Cash
The Best Places To Sell Used Underwear
How To Make Money With Scrap Metal
Wood Crafts That Sell At Flea Markets