Are you looking for a fun and unique way to make some extra cash? If so, then you should consider learning how to make money with your dog!
There are a number of ways to do this, and it can be a great way to bond with your furry friend while earning some extra income.
If you're one of those people who love their dog like a family member, you're probably always looking for ways to include them in your life and make them part of the family activities.
And including them in your side hustle is a great way to have fun and some extra cash at the same time.
In this article we will walk you through some of the best ways to make money with your pup, no matter their breed or temperament.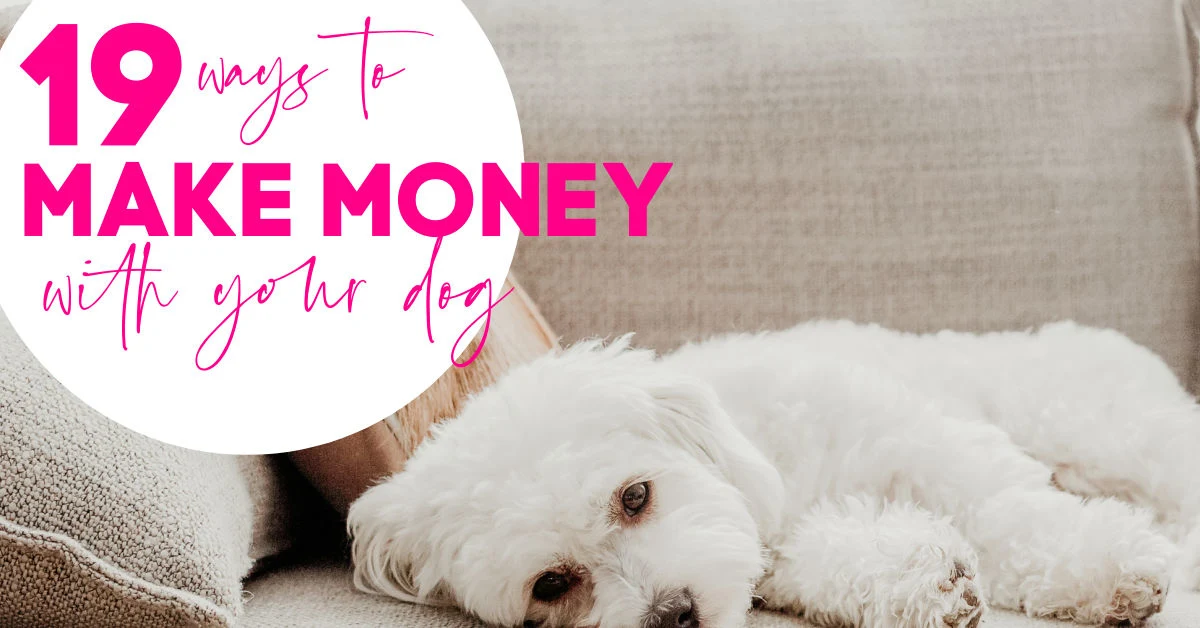 This post may contain affiliate links. Please read my Disclosure for more information
MORE FUN SIDE HUSTLE IDEAS
How To Make Money With Horses (25 Genius Ideas)
15 Free Things To Sell On Etsy (Yes, Really!)
How to Make Money With Your Dog
There are plenty of ways to make a little extra money, but not many that are as fun as making money with your dog!
If you have a furry friend, there are a number of different ways you can use their cuteness and charisma to your advantage.
Read on for all our clever ideas and then get your pooch to work!
1. How To Make Money With Your Dog On Instagram
There are a number of ways to make money with your dog on Instagram.
One way is to sell products that feature your dog.
You can become an affiliate for different doggy products and then make a commission of the sales you make.
Another way is to turn your dog into a brand ambassador by promoting products that you love and use yourself.
Lastly, you can simply be paid to post photos of your dog by companies who want to use your account to reach a wider audience.
To get started with turning your dog into an Instagram star, you'll want to create an account just for them.
Post different photos and reels of your pup and make sure to use relevant hashtags.
You'll need at least 10,000 followers to make serious money and get your dog sponsored by brands.
2. Get Paid To Travel With Your Dog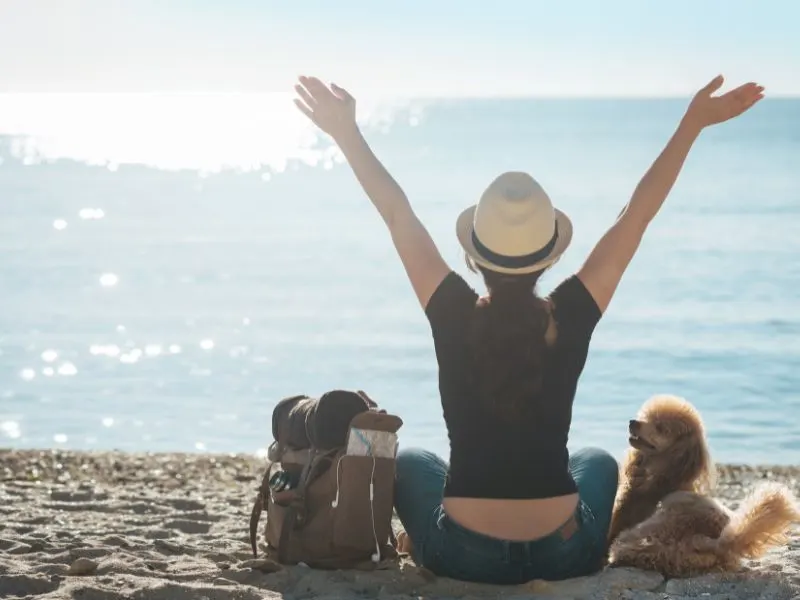 Ever thought about making money while traveling with your dog?
Well, it is possible!
You can get paid to travel with your dog and make some extra cash while doing it.
Although it may sound too good to be true, a company called Snaptrip will pay your dog hundreds to travel the UK as a 'Furrfluencer'!
Chosen Furrfluencer's will visit ten of pet-friendly properties over 12 months, all expenses paid, making sure to enjoy everything the property and local area has to offer.
You will then submit great photos and a review of you and your dog enjoying your vacation.
Not in the UK? Consider approaching similar properties with this idea and offer your pup up as an influencer.
3. Run A Kennel
More and more dog parents are looking for doggy daycare services to help take care of their furry friends while they're at work or running errands.
If you're a dog lover, this can be a great way to make some extra money. Here's what you need to know about starting your own doggy daycare business.
The first step is to figure out if you have the space to accommodate multiple dogs.
You'll also need to make sure your home is safe and secure, with no areas that a curious pup could get into trouble.
Read my article on How To Start A Doggy Daycare At Home for a full step-by step guide.
4. Bake And Sell Dog Treats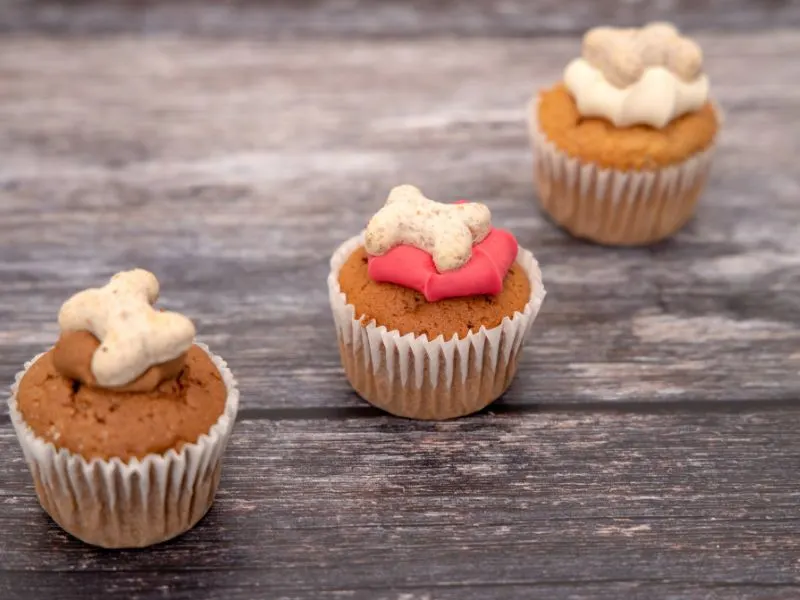 There are few things in life as rewarding as owning your own business.
And what could be more fun than starting a dog treat bakery?
While your dog might not be able to help with the baking, I'm sure they will love being your own personal taste tester!
You get to bake delicious treats for your furry customers, and they get to enjoy the fruits of your labor.
If you love baking and want to make some extra money whipping up batches of doggy cookies, it is easy to get started! You can even take this free workshop to learn everything you need to know!
There are plenty of recipes for dog treats you can use online plus you can download this free dog treat recipe book.
5. How To Make Money Dog Training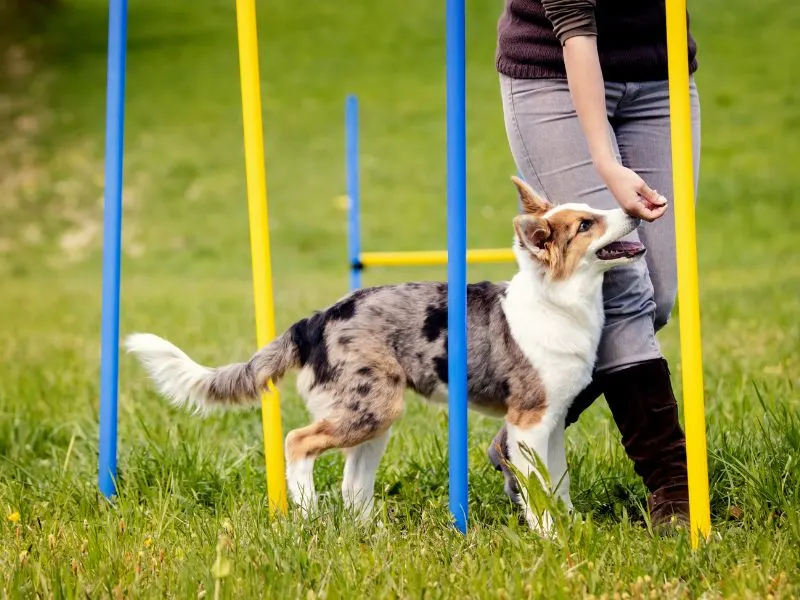 There are a number of ways to make money dog training, from teaching obedience classes to working as a professional trainer. Here are a few tips on how to get started:
1. Start by teaching basic obedience commands such as sit, stay, come, and down. You can advertise your services through local pet stores or online classifieds.
2. Once you have built up a clientele, you can start offering more specialized training services such as agility or behavior modification.
3. Another option is to open your own dog training school. This will require more start-up capital but can be a very profitable venture if done correctly.
4. Finally, you can also work as a consultant for pet businesses such as breeders, kennels, or shelters.
6. How To Sell Photos Of Your Dog For Cash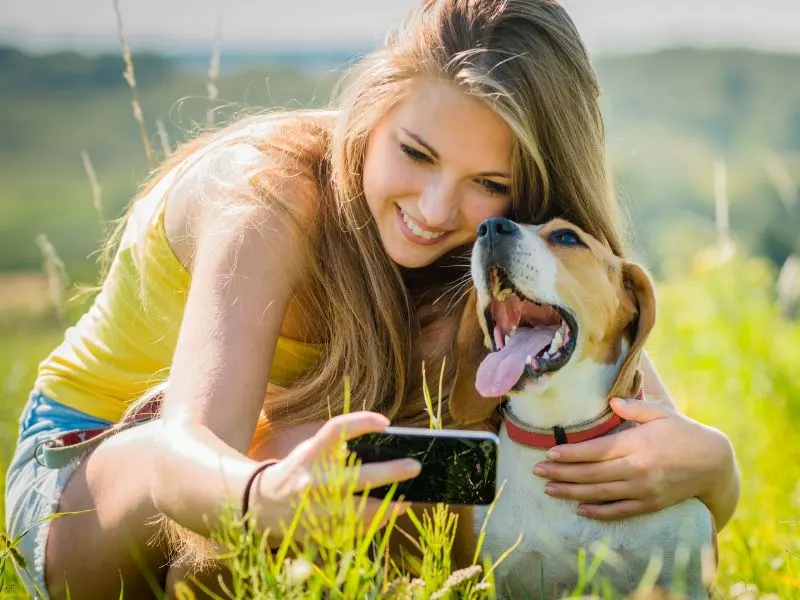 Assuming you're not a professional photographer, the best way to sell photos of your dog is to upload them to stock photography websites.
This way, people can pay to download the photos they want and you earn a commission on each sale. Your cute doggy photos might be used in calendars, advertisements and more.
There are a few things to keep in mind when uploading your photos to stock sites. First, make sure the photos are high quality and in focus. People are less likely to buy blurry or low-quality photos.
Second, think about what kind of photos people might want to buy.
For example, if you have a cute puppy, people might be interested in buying photos of them playing or sleeping.
Third, choose a stock site that's easy to use and offers good commissions. Check out my list here of the best 15 Best Stock Photo Sites To Sell Images.
Once you've uploaded your photos, promote them on social media or other forums to help get more eyes on them and increase your chances of making a sale.
7. How To Make Money With Your Dog On YouTube
There are a number of ways to make money with your dog on YouTube. The most popular method is through advertising.
You can create a channel, get subscribers and place ads on your videos. You will then earn a percentage of the ad revenue.
Obviously you will want to have a lot of viewers and subscribers to make this work.
Another way to make money with your dog on YouTube is through sponsorships.
You can find companies that are willing to pay you to feature their products in your videos.
For example, if you have a pet food company sponsor your channel, you could film a video showing your dog eating their food and giving a review.
Finally, you can also sell products through your YouTube channel. This could be anything from pet toys to dog food.
If you have a large enough following, you could even create your own line of products.
8. Find Brands Looking For Dog Models
As the owner of a dog, you may be wondering if there is a way to make some extra money with your furry friend. Well, you're in luck! Many brands are looking for dog models to showcase their products.
To become a dog model, you will need to create a portfolio of your pet.
This can include professional photos as well as videos or clips of your dog in action. Once you have a portfolio, you can start submitting it to different brands or agencies.
Having a vibrant social media presence will definitely help with your dog to get gigs.
Here are some dog model agencies to check out:
There is no one formula for success when it comes to becoming a dog model.
However, having a beautiful or unique-looking pet can help increase your chances of being selected. So if you think your pup has what it takes, why not give it a shot? You could end up making some serious dough!
9. Enter Your Dog Into Dog shows
If you're looking for a way to make some extra cash with your dog, one option is to enter them into dog shows.
This can be a fun and exciting experience for both you and your pup, and it can also be profitable if you win.
Here's what you need to know about entering your dog into shows.
First, you'll need to find a show that's right for your dog. There are all kinds of different competitions, so it's important to find one that suits your pet's strengths and personality.
More than likely your dog will need to be a Kennel Club member and a pure bred. They will also need to be exceptionally well-behaved.
Once you've found a few possible options, do some research on the requirements for each one.
Next, start practicing with your dog. This will help them get used to the idea of being in a show and performing in front of an audience.
10.Walk Dogs For Cash
Are you a dog lover? Do you like to walk? If so, why not get paid to do it?
Walking dogs is a great way to make some extra cash, and it's a fun way to exercise at the same time.
Starting your own dog walking business is perfect if you don't mind a few extra pups hanging out when you take your dog to the dog park.
This is a service where you take people's dogs for walks or runs while they are away at work or taking care of other obligations. It can be a great way to get some exercise for yourself and your dog, and you can set your own hours and rates.
Here are a few tips on how to get started.
First, find out if there are any dog-walking businesses in your area. If so, they may be looking for reliable employees. Ask around at your local pet store or do an online search.
To get started, simply create a profile on a site like Rover.com. Once you've been approved as a walker, you can start taking requests from people in your area who need dog-walking services.
You can usually choose how long of a walk or run you want to do, and you can also set your own rates.
This can be a great way to make some extra money, especially if you love dogs and spending time outdoors.
Next, create a flyer or business card advertising your dog-walking services.
Include your contact information and rates. Then, post the flyers in public places where dog owners are likely to see them, such as parks or vet offices. You can also hand them out to people you meet who have dogs.
11. Start A Dog Blog
One way to make money with your dog is to start a blog. This can be a great way to share your love of dogs with others and earn some extra cash.
Here are a few tips on how to get started:
First, decide what kind of content you want to include on your blog.
Do you want to write about training tips, breed information, or general dog-related news?
Once you know what kind of content you want to provide, you can start brainstorming ideas for posts.
Next, create a catchy name and design for your blog. Read my full step by step tutorial to see how to create a blog that makes money in just one afternoon.
12. Foster Dogs
When it comes to making money with your dog, one of the best ways is to foster dogs.
By fostering dogs, you can provide a temporary home for them and help them get acclimated to a new environment.
Many humane societies need foster parents to help when they run out of space to house all the animals in their care.
This can be a great way to make some extra money, as well as help out your local animal shelter or rescue organization.
When it comes to fostering dogs, you want to make sure you choose a breed that will do well in your home.
If you have other pets, consider fosters that are good with other animals. Additionally, take into consideration the size of your home and whether or not you have a yard – certain breeds will require more space than others.
13. Turn your Dog Into A Movie Star
Do you have a furry friend that you think has what it takes to be a movie star?
If you've ever thought about turning your dog into a Hollywood star, why not give it a try?
First, start by taking some professional photos of your dog. This will help you create an online portfolio and submit your pup to agencies.
Next, research local animal talent agencies or look for online directories that list animal actors. One famous agency is Furry People Productions.
Once you find an agency you'd like to work with, submit an application along with your dog's photo and resume.
You may also need to provide proof of vaccinations and training records.
If your dog is selected for an audition, be sure to practice beforehand and bring along any props or toys that will help them shine.
14. Scoop Poop Professionally
There are a number of ways to make money with your dog, and one of them is through scooping poop.
While it may not sound like the most glamorous job in the world, there is a market for professional dog waste removal services.
This is especially true in urban areas where space is limited and people are often too busy to clean up after their own pets.
If you have a strong stomach and a love for dogs, starting a dog waste removal business may be the perfect way to make some extra cash.
The first step is to invest in some good quality supplies, like rubber gloves, pick-up bags, and a professional quality scoop.
You'll also need to find reliable clients who are willing to pay for your services on a regular basis.
15. Rent Your Dog Out As A Companion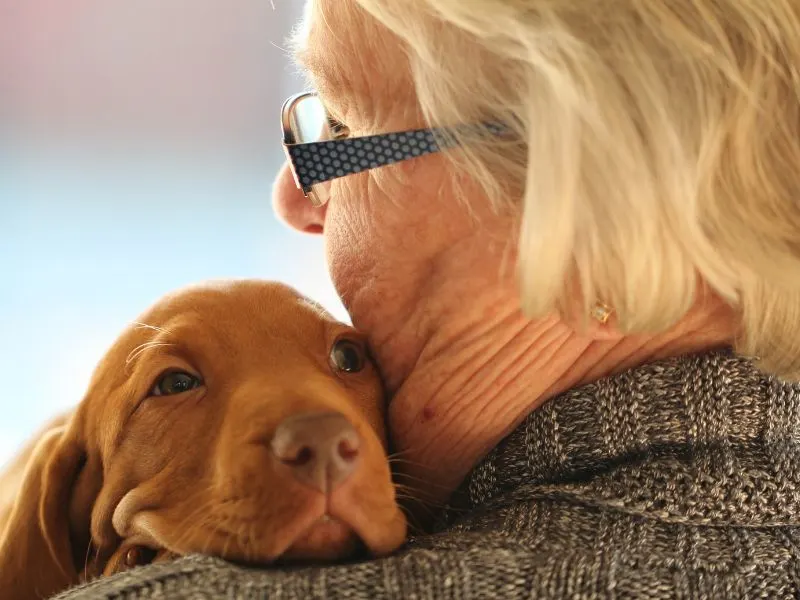 We all love our dogs, but sometimes they can be a bit too much to handle. If you're finding yourself struggling to keep up with your pup, why not rent them out as a companion?
There are plenty of people out there who would love to have a furry friend by their side, but can't commit to the full-time responsibility.
This is where you come in! By renting out your dog, you can earn some extra cash while giving someone else the joy of canine companionship.
Of course, this isn't something you should do on a whim – there are a few things you need to take into consideration first.
For instance, is your dog well-behaved enough to be around other people?
Do they have any special needs that need to be taken care of?
If your dog has the right temperament, consider approaching retirement homes and posting on your local Facebook groups for jobs.
16. Breed Dogs
While I have included this in my list as it is most definitely a way to make money with your dog, running a puppy mill for cash is not ok.
If you are a dog lover who is willing to spend time and effort breeding and caring for puppies then becoming a dog breeder can be a great way to make money and do what you love.
You'll want to make sure you breed healthy, strong puppies who go to great homes. This can become a full-time job if you become successful at it.
17. Sell Dog Clothes And Accessories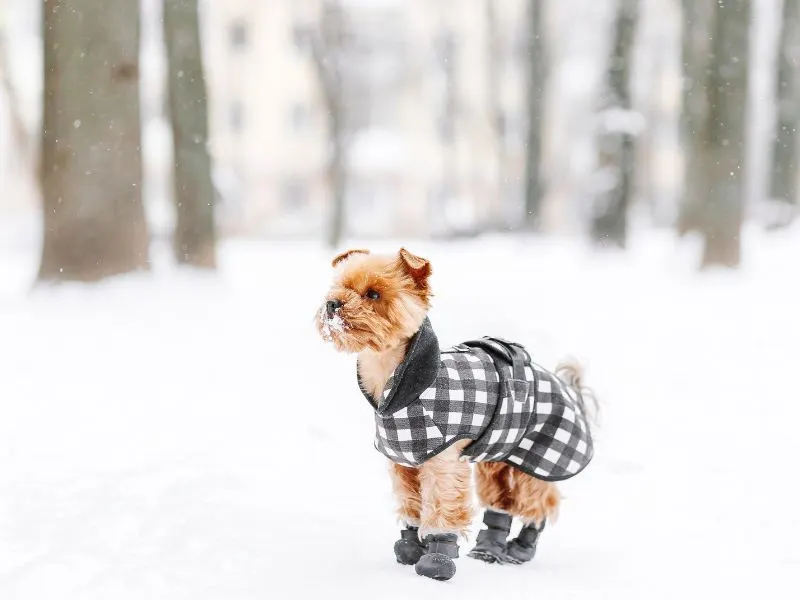 Many dog parents love to dress up their pups in the latest trends. If you're a fashion-savvy dog owner, you can start a business selling dog clothes and accessories.
There's a growing market for stylish dog apparel, and you can tap into it by setting up an online store or selling at local boutiques and pet stores.
To get started, source dog clothing suppliers who offer trendy and high-quality products. Of course, if you are handy, you can even make your own and open an Etsy shop selling your handmade items.
You'll also need to take great photos of your dogs modelling the clothes to show potential customers what they can expect to find in your store. Make sure your website or online shop is easy to use and provides a smooth checkout experience.
Once you start marketing your business, word will spread and you'll start attracting customers from all over.
18. Become A Doggie Driver
One way to make some extra money with your dog is to become a doggie driver. This is a service where you pick up dog owners' pets and drive them to their destination, whether it's the vet, the groomer, or just a park for a playdate.
To become a doggie driver, start by signing up with a pet transportation company in your area or start your own business.
Once you're registered, you'll start receiving requests for rides. When you get a request, you can choose to accept or decline it. If you accept it, make sure to arrive on time and have everything you need for the ride, like leashes, food, and water bowls.
Doggie driving is a great way to make some extra cash while spending time with furry friends. It's also flexible – you can choose when and how often you want to work.
19. Enter Your Dog In Talent Competitions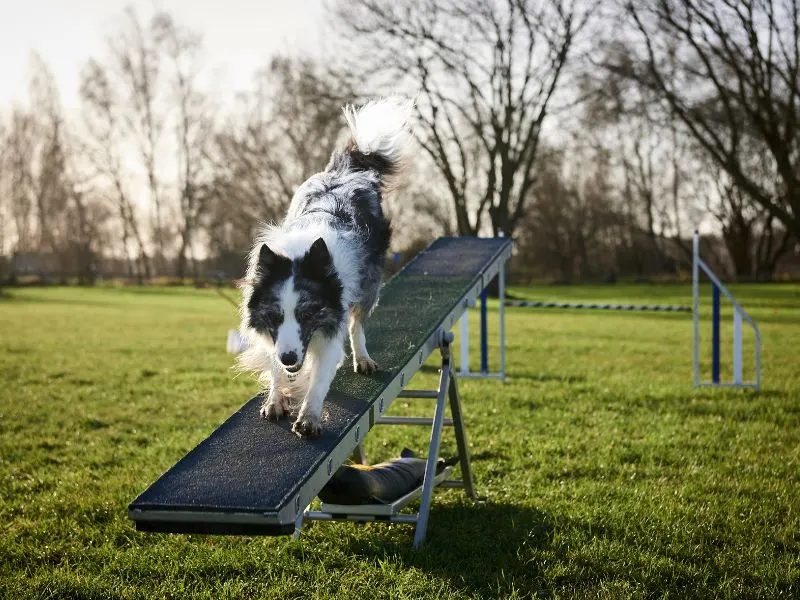 Your dog has a special talent, and you want to share it with the world (or at least your local community). You can do this by entering your dog in talent competitions.
Most talent competitions for dogs are open to all breeds and mixed breeds. There are usually different categories for different types of talents, so you will need to find one that suits your dog's particular skill set.
To get started, simply do a search online for "dog talent competition" or something similar. You probably know about America's Got Talen and similar shows but there are lots of smaller contests too.
This will give you a list of upcoming events in your area. Be sure to read the rules and regulations carefully before entering, as each competition may have slightly different requirements.
Once you've found the perfect event for your pup, it's time to start practicing!