You may have wondered how to make money on YouTube. Now is the time to learn so you too can become an expert at it and make the money that you deserve.
YouTube is a fun place to make money.
It's a great to make your own videos and promote them to the world while you're making money. Read on to find out just how you can become your own YouTube professional.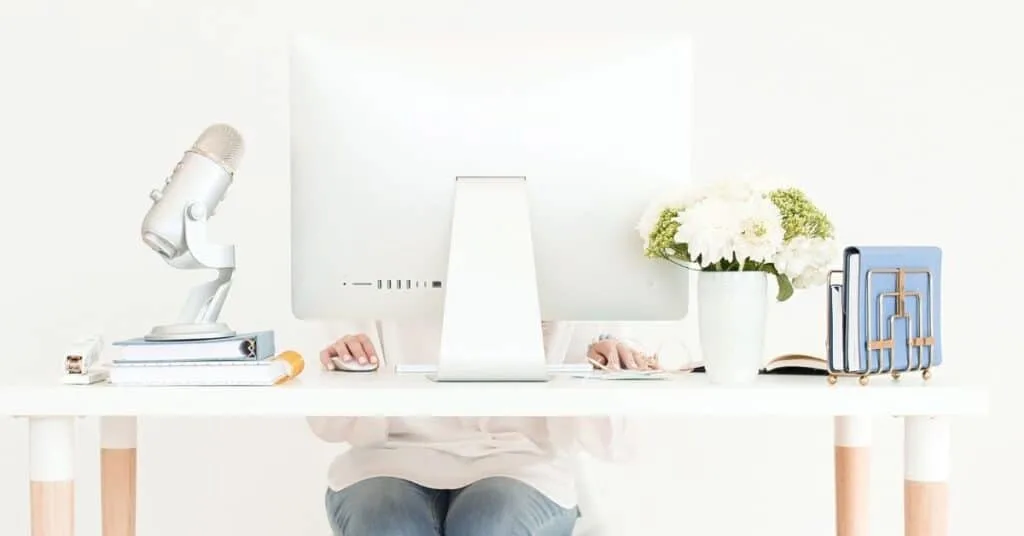 This post may contain affiliate links. Please read my Disclosure for more information.
RELATED POSTS
How To Start A Home Daycare & Make Money
Make Money Selling On Amazon FBA Canada
What is YouTube?
Let's start at the very beginning. YouTube is a search engine comprised entirely of videos. You can find kids shows, make-up tutorials, workout videos and basically anything.
YouTube is owned by Google and it is linked to your gmail account.
How can one make money on YouTube?
To make money on YouTube, you can apply to have ads on your videos. You allow Google Adsense ads on your videos and Google will pay you for page views or click-throughs on the ads.
It takes many thousands of page views to make money, so you'll want to promote your YouTube channel everywhere you can.
Another way to make money at YouTube is by putting ads for your own website or products to channel more customers your way.
Or, you can include ads for products for which you are an affiliate and earn commissions when folks buy through your affiliate link.
What Are The Most Successful YouTube Videos?
At YouTube, the most successful people show others how to do something that they don't know how to do themselves, such as playing games online.
Also, there's a huge audience of children who enjoy watching someone open and use brand name, popular toys. These are often called "unboxing videos".
Consider what you an expert at and build your YouTube empire from there. Use what you know to make a detailed video and allow it to make you money.
Here are some really popular Youtube Topics:
Art
Art is a great subject to do on YouTube. Show the creative process of making your masterpiece from beginning to end.
Music
Another great way to highlight your talents is with music.
Woodworking.
Show your expertise at making something out of wood.
Auto mechanics
Anything to do with keeping up with a car is a great way to make money on YouTube. Be specific so people can fix their own vehicles.
Martial Arts
Protection is a key reason for success in life. If you're an expert, show what you know in the martial arts field.
Dance Routines
Most people want to learn how to dance, but can't find the courage. Show them how on YouTube.
Travel
Show videos of the places you've visited or lived in.
Tattoos
Ensure the video is clean enough to see the details.
Makeup
Makeup artists do a great job making money on YouTube. Have a special niche that you can fill.
Video Games
Help others learn how to play video games.
Getting Started on YouTube
Equipment and Supplies
You want to have a computer that is in good working order. It's a good idea to have a camera attached to your computer or a video-phone camera that you can work with on a regular basis.
You may already have your equipment and supplies so you can just begin shooting your videos and making money right away.
Some people are able to use an iphone or ipad but in general you will need a proper set up and good lightening.
Follow these steps to get started on YouTube:
Ensure your computer and video camera are in good working order. You'll get higher quality videos.
Gather your supplies. Get everything that you need in order to make your video.
Go to the YouTube website and create your account. They have instructions for how to make your account.
Think about who would like what you're filming. Who's your audience? Keep them in mind when you're showing them what they can do on your video.
Film your video. If you don't feel confident about filming, have someone else film it for you.
Promote your video to family, friends, and neighbors. Tell everyone you know so they take a look at your video.
Use your own blog. Make your own blog and share your video there, too.
Use social media sites to promote your video. Use Facebook, Twitter, and other social and video-sharing sites to help you promote your video to the world.
Things to Consider when launching your YouTube Channel
These tips will give you a great edge over what others are doing in the YouTube arena:
Be creative with your video.
Be meticulous. Make the highest quality video that you can.
Take the project seriously. Making money on YouTube is a serious business, even if you are having fun.
Know that you must get the word out. Understand that it's your job to get the word out about what you're doing.
Create another video as soon as you can. Once you get one video up, make another, and another, and then another.
Continue adding videos to your YouTube channel.
YouTube is a great way to make money in your spare time, and can be very lucrative once you build an audience. Remember to be positive, have fun, and be smart about what you're doing.
You may find that you have quite a knack for bringing interesting ideas to others with video.
More Ways To Make Money From Home
10 Handmade Wood Projects That Sell
30 Side Hustle Apps To Make Money