Are you looking for a way to work from home? Do you have some free time during the day? If so, this list of text chat operator jobs from home might have the perfect opportunity for you!
As a text chat operator, you would be responsible for chatting with customers online and helping them with their needs.
This is a great job for people who want to work from home and make some extra money.
So, if you're interested in becoming a text chat operator, keep reading!
We'll tell you everything you need to know about the job.
This post may contain affiliate links. Please read my Disclosure for more information
MORE CHATTING SIDE HUSTLES
Get Paid To Chat Online (Who Is Hiring Now)
Get Paid To Be An Online Girlfriend (Top 10 Sites)
The Best Companies To Get Paid Work As A Text Chat Operator
If you want to know right now which companies are hiring text chat operator jobs from home, here are the best companies:
What is a Text Chat Operator?

Text chat operator jobs are very common in the online world.
These types of jobs tend to be customer-support related, and most often require no phone calls or video calls.
The three main modes of communication for text chat operator jobs include text, video, and call.
You don't have to use your camera or voice in order to get hired as a text chat job!
What Does A Text Chat Operator Do?
A text chat operator is a typically a customer service representative who primarily assists customers with product and services questions.
Some jobs may involve data entry, technical support or specialized skills in a given field.
As an independent contractor, a text chat operator is responsible for sending and receiving text messages to customers via text message or online chat.
They play a vital role in customer service that can be part of the sales process, but they should also have knowledge about company's products or services.
The job is perfect if you enjoy interacting with people on social media platforms such as Facebook Messenger, WhatsApp and Instagram DM's.
Do Text Chat Operator Jobs Pay?
Some companies compensate chat operators with a $6-16 per hour pay.
This is not true for all companies. Many of the jobs are remote work, which means no commute required.
Often times, there will be training involved to learn how to use a particular software or platform that is being used in the job description and sometimes they require technical knowledge or experience as well.
Text chatting has become an increasingly popular job option because it requires little skill and much less investment than traditional work environments like call centers.
It is a good option for people who want to work from home, and it can help companies save money by reducing the amount of resources they need to use in their business.
18 Best Text Chat Operator Jobs From Home
Are you looking for a work from home opportunity that doesn't require a computer? If so, you may be interested in becoming a text chat operator.
Companies are always looking for people to join their team and provide customer service support via text chat.
Chat operator jobs can be a great way to make money from home, and there are a number of different positions available depending on your skills and experience.
So if you're interested in working from the comfort of your own home, read on to learn the companies hiring for chat operator jobs right now!
About These Chat Operator Jobs
I've spilt this list into two parts – one for live chat operator jobs that usually entail customer service inquiries about orders or services.
The second section is for text chat operator jobs from home that are more adult/flirting or chat oriented (you can get paid to be an online friend too!)
Note, that I am not including the apps that will pay you to sext in this list as I already have a huge list of sexting apps that you can find here.
You may have heard of Zapier integration solutions.
They are a great company to work for and have a ton of opportunities for online chat operators working remotely.
Zapier Customer Champion jobs are available in 17 time zones and 24 countries.
There are multiple support jobs available with various designations, including customer support operator and web designer
The company pays well for these customer support positions, which makes it a great opportunity to try out new skills without paying the high costs of education or training.
They also provide benefits including life insurance making it one of the best places to get work from home chat jobs.
How much can you make working at Zapier?
The average salary for a customer champion is $42,000 a year.
Are you an expert in something? Can you help tutor others and teach them via chat and text?
Then take a look at PrestoExperts jobs and apply to become an expert yourself.
How it works – Connect with people who need your education and tutoring skills via instant chat, email, or using PrestoExperts Voice Connect feature.
Subjects in demand include:
Tutoring
Counseling
Technology Services
Programming Services
You will get to set your own fees and accept freelance work at your own discretion.
How much can you make working at PrestoExperts?
As you set your own fees on PrestoExperts, there is no set salary outlined on their website.
According to the 2 salaries posted on Glassdoor, you can make between $50-130 an hour depending on your expertise.
The Chat Shop is a UK based agency that specialized in live chat jobs and AI chat.
To get a job as a live chat operator, you will need to be a native English speaker and to be over 18.
As a Customer Service Agent, you'll be responsible for delivering next-level PHONE-BASED service along with engaging with customers through various online channels–all while working toward various goals.
How much can you make with The Chat Shop?
Customer service agents make $11.90 for most jobs.

Third Channel provides customer service via text chat for many multi-national companies including Coach, TaylorMade and Stuart Weitzman.
Customer service agents are called "advocates" and are positioned in more of a brand ambassador role for the company that they rep.
You will be assisting customers with their online shopping needs.
Your job working for a Third Channel brand may involve:
Helping customers find the perfect products for their needs
Spreading your passion to new shoppers through chat
All you need is a desktop or laptop computer and reliable internet to get started with Needle. You also have to 18 years of age.
How much can you make with Third Channel?
You can make $10 an hour repping your favorite brand with Third Channel.
This Los Angeles based company has been hiring remote workers for over 20 years and has some of the best working conditions when it comes to text chat operator jobs from home.
Every team member (part-time & full-time) is an employee of the company with full benefits – not a contractor meaning you don't have to worry about taxes or health insurance.
They provide IT tech support and customer service support to a variety of companies and have online chat jobs worldwide.
How much can you make with support.com?
According to Indeed.com, the average Support.com job pays between $10-14 an hour.
If you listen to podcasts, you have probably heard ads for Headspace recently.
They have recently merged with Headspace but many people still know them by the name Ginger.
It is one of the most popular online mental health apps that offers virtual support over chat and text.
If you think you have what it takes to get paid to listen to other people's problems, this company is for you.
You will need to be a qualified therapist or psychologist to work for Ginger/Headspace but the benefits and pay are amazing if you qualify.
How much does Headspace pay?
There are lots of opportunities at Headspace/Ginger from coaches to talent acquisition.
Health Coaches make $20 per hour and Emotional Wellness Coaches make $21 per hour.
If you love helping others then you can apply for a virtual job with Crowdchat.
You will need to pass a test before you are accepted but the opportunities are great!
Crowdchat is a pioneer of conversational marketing and is looking for live chat operators to join them.
It's a great place to start if you want to find work as an online friend.
Bonus if you are bilingual.
How much does Crowdchat pay?
Crowdchat pays $14 to virtual live chat operators.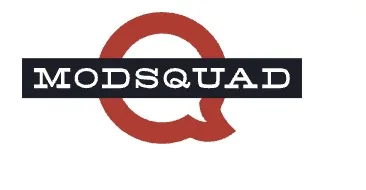 ModSquad is a customer service outsourcing company.
They have been providing social media support since 2007 and are currently one of the top providers of outsourced, virtual customer service for businesses large and small, across different industries.
When it comes to chat agent jobs with Modsquad, you don't need much prior experience. Most likely you will end up being a brand representative or customer service-account management
How much does Modsquad pay?
Live agents with Modsquad can make around $10-11 an hour.
If you are familiar with Apple products, why not help Apple customers by becoming a live chat agent?
As part of this group of customer service agents, you could work on the Apple support website, the support app, or customer community forums or social media.
Areas of work include Content Editing, Graphic Design, User Experience Design, Production, Web Analysis, Content Strategy and Program Management.
Many of the jobs posted on the Apple careers page are for bilingual agents so this could be a great opportunity for anyone who speaks more than one language
How much can I make with Apple?
The pay for a new worker is about $14 to $19 per hour.

Want to start your own business? Then check out Arise!
Arise is a virtual call center that you can run from the comfort of your home.
The company allows you to create your own customer support business, and they provide live chat services for new members.
Although this can be a great way to start your own business from home, there are start-up costs and training involved that make this a little more involved than some of the other options on this list.
You will need to sign an NDA (non-disclosure agreement) as part of the process and also pay for specialized training which can cost up to $250.
There are also a monthly platform fee of $39.50 that you have to pay to use Arise.
How much can you make with Arise?
According to Arise "Service Revenue Rates Vary Based On Client Program Complexity And Currently Range From About $10 – $16+"
That being said, you will need to factor in all your fees and taxes into that amount as Arise pays the business and not you as an individual.
Concentrix is an award-winning global CX solutions company who creates amazing experiences for the world's best brands and their customers.
They have all different kinds of work from home chat operator jobs available from tax specialists to customer service agents.
How much does Concentrix pay?
The pay starts at $10 per hour with Concentrix but it varies depending on what job you have.
ECS Virtual Support provides work opportunities for live chat operators.
There are a variety of at home customer service jobs you can do fro ECS Virtual as they have offers from a number of clients to provide support for customers from the comfort of their homes.
Levels of support include: coordinating roadside assistance for stranded motorists, assisting customers navigating tax company's websites, assisting individuals to schedule medical appointments just to name a few.
Working for ECS Virtual Support requires a home-office setup as they do not provide equipment. You will be able to pick your hours with complete flexibility.
How much can you make with ECS Virtual Support?
Full-time base pay for ECS agents is $10/hour for 40 hours or more per week.
Part-time pay is $8/hour part-time for 25 – 39 hours per week ( you must be willing to commit to 25 hours or more per week).

OutPLEX is a company that provides outsourcing services for customer support functions like live chat and text support.
They will provide you with client work, training materials, and support.
You must be a US citizen to get apply for live text chat operator jobs with OutPlex.
How much can you make with OutPlex?
Pay is commission based but most agents make $11 an hour in the field of customer service.

Live World is a social media customer support company that specializes in social media customer services. T
hey provide live chat operators for companies who are looking to engage with their customers through the use of social platforms like Facebook and Twitter.
You have to deeply understand these types of platforms before you can be successful at this job, as they're primarily what Live World is known for.
They are currently only hiring US based social media agents but they do sometimes have opportunities for international applicants.
How much can you make as a LiveWorld social media agent?
Pay starts at $15 an hour for full or part-time work.
Sex Chat Jobs that are hiring
If you are willing to do more adult work such as sending erotic text messages, then consider the companies below that are always hiring.
If you want to discover even more companies that pay you to flirt or sext, make sure to read my list here: Get Paid To Sext.
You know those premium rate text and phone lines that you always see advertised at the back of magazines?
It is very likely that a Text121 agent is at the other end of that phone number.
There are three different text chat operator jobs you can do with the Text121 Chat platform:
Text chat operators
Customer Service agents
Adult phone operative (phone sex operator)
You must commit to sending either 2000 or 3000 messages per month with Text121 chat.
Bear in mind that this is mainly adult only work and you be chatting to customers about different things such as clean SMS & MMS Chat, Tarot, Trivia, Anything Answered, Adult, Domination, BBW and Fetish.
How much can you make at Text121 Chat?
You can make around 7 cents per text.
Many agents report doing around 10,000-20,000 texts a month. This means that you could make around $1500 a month.
If you are prepared to do phone work, your hourly rate will up as they offer very competitive pay for adult phone operatives.
As a text chat operator for Texting Factory, you will be answering casual messages on a fantasy-based text network.
You have to be able to talk to customers about all kinds of topics.
You will be assigned different roles, depending on what your customer wants.
The nice thing about this job is that it is anonymous chat only, no calling or video needed!
How much does the Texting Factory pay?
Texting Factory operators make an average of $300 a week working remotely from home.
Based out of the United Kingdom, Chat Recruit offers a lot of Adult chat operator jobs for people (mainly women) over the age of 18.
There are two types of work you can do with Chat recruit – Adult sexting and psychic chat hosting.
Chat recruit does have text jobs but most of the jobs they offer are for sex chat jobs that involve talking on the phone.
For this reason, all you need to work for Chat Recruit is a landline or cell phone and the ability to work during the day or night!
I should also mention that Chat Recruit does accept both male and transgender chat hosts.
How much does Chat Recruit Pay?
It costs nothing to register with Chat recruit and you get a $10 when you start working.
You can make up to $3 a minute depending on the kinds of chat you are working on.
Text Chat Operator Jobs From Home – FAQs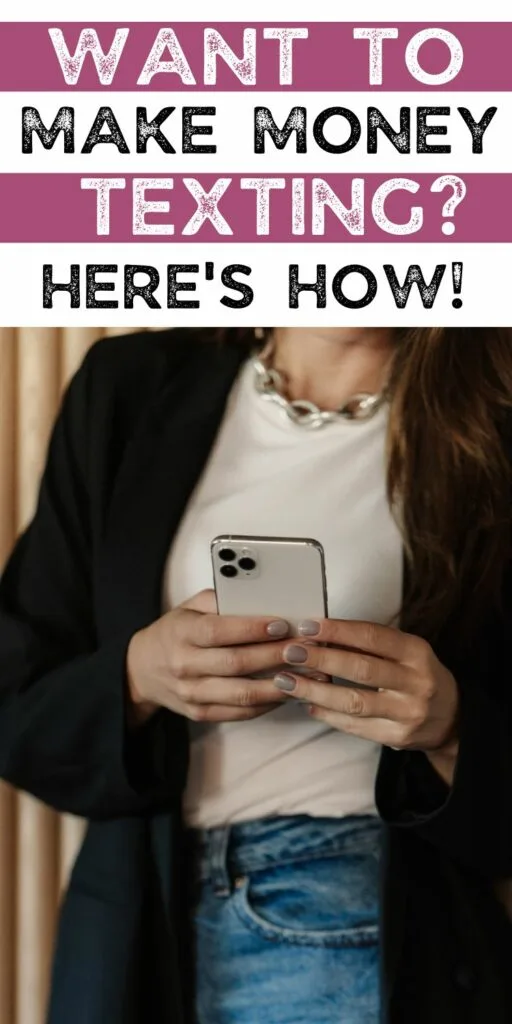 How much do chat operator jobs make?
There is a steady increase in demand for both full-time and part-time chat operators.
What you can earn from these jobs depends on the website, but Ziprecruiter estimates that the average salary of a chat operator is $57,000 a year.
Do I need special skills or equipment to be a text chat operator?
For nearly all text chat operator jobs, you will need some previous customer service experience, a reliable internet connection. and good communication skills.
Although some jobs provide you with a smart device or laptop, most require you to use your own mobile phone and laptop.
You'll also need a home office set-up or at least access to a quiet place to work and the ability to respond to client messages in a timely manner.
Some jobs require technical knowledge or even a college degree but most will provide training to make it easier for you.
You will need to think on your feet and to be able to provide a variety of solutions for clients who need assistance with various problems.