Are you an artist who wants to know how to make money selling prints on Etsy?
Maybe you create beautiful designs and don't know how to make money off your art without getting a spot in an art show or gallery.
Luckily, Etsy is the perfect place to sell art prints and it is really easy to get started. All you need is your artwork, a scanner and some know-how.
I can't help you with the art portion but in this post I'll give you all the know-how you need to become a successful Etsy shop owner in no time at all.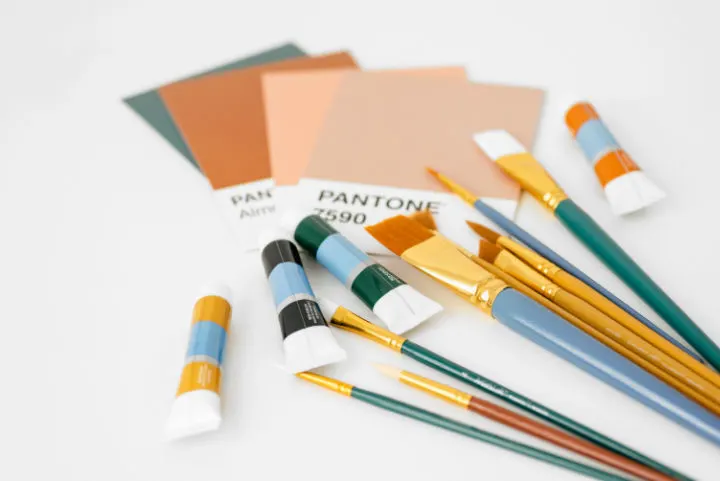 This post contains affiliate links. Please read my Disclosure for more information
MORE ETSY POSTS
51 Best Selling Printables on Etsy
Why sell my art prints on Etsy?
Etsy is an excellent place to start selling art online, in fact one of the best selling items on Etsy are digital prints.
First of all you have a crazy amount of potential customers on the platform and second of all, lots of people go to Etsy specifically to find unique products like your artwork!
As Etsy is an online marketplace, you can sell all kinds of handmade crafts in all different forms.
The ncie thing about selling prints on Etsy is that you don't need to build your own website from scratch or pay monthly fees on a marketplace platform.
Etsy is free to use and you can be up and running in minutes.
When it comes to selling prints on Etsy, you have a few options:
You can sell original artwork or digital downloads, like digital files of your pencil drawings or water color paintings.
Both options are very popular on Etsy and easily help you make some great money on the platform.
Below we will look at the pros and cons of each type of print to sell on Etsy plus how to get started.
Does Art Sell Well On Etsy?
Art, especially digital art prints sell amazingly well on Etsy. In fact, starting an Etsy shop to sell your artwork, is one of the best art side hustles you can try.
What is the best selling art on Etsy?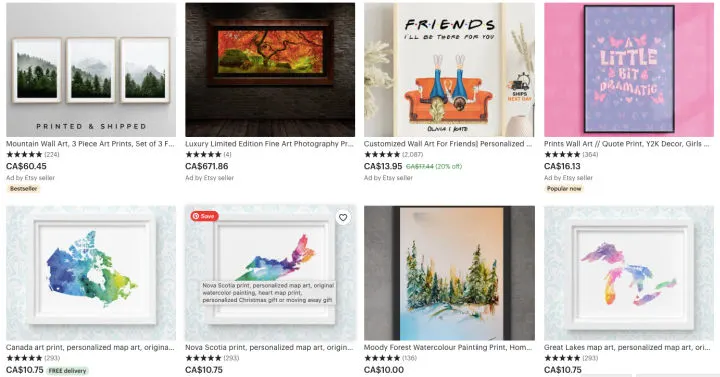 All kinds of art sells really well but especially:
Prints for the home
Water color animals particularly dogs
Seasonal art prints
Abstract and modern prints
Slogans and saying
Farmhouse designs
Watercolor maps
Is selling prints on Etsy profitable?
Selling prints on Etsy can be lucrative, but it is very competitive with lots of sellers vying for the same buyers.
Prints and printables are the best way to sell digital products on Etsy as they are similar to other digital goods sold on the website which do well.
With digital prints of your artwork, you can sell the same print multiple times making it much more profitable.
Can you make money selling prints on Etsy?
Yes, you can make money by selling prints on Etsy. However, the quality of your product and what you price it at will make a difference.
Most digital downloads sell for around $5-$10 a piece depending on what it is. The larger the print, the more expensive it is.
Remember that you make the digital print one time and then can sell it again and again so your profit margin is inevitably higher than for physical artwork.
Physical artwork will sell for much more money than digital prints but you will then need to factor in shipping and handling costs too.
What Type Of Prints Sell On Etsy?
There are two main types of print to sell on Etsy. Physical art prints on canvas or paper and digital prints that are downloaded by the customer.
The best selling prints on Etsy can either be printed at home, or shipped directly to the customer using a print on demand store (more on that in a minute).
There is another type of digital download that is also very popular on Etsy which are printables.
Although these can be artwork, most often they are printable downloads such as planners, wedding invitations and games like word searches.
To learn more about creating printables to sell in your Etsy store, you can read my post on starting your own Etsy printables business.
What are digital prints?
Digital prints are PDFs or Jpegs of your art that your customers can download to their computer and then print out wherever they like.
The nice thing about selling these kinds of art prints is that you don't have to worry about shipping and packaging delicate artwork.
Why sell digital prints on Etsy?
Digital prints are one of the best things to sell on Etsy to make money because they are so easy to make and can make you money over and over again.
While you can only sell a physical print one time, you can sell the same digital item hundreds or thousands of times.
People love digital artwork because they can get it immediately – no waiting for shipping. It is also much cheaper to buy than physical artwork which makes it much more accessible.
What tools do I need to sell digital prints on Etsy?
If you want to sell digital prints on Etsy, you won't need too many tools.
You'll need a quality scanner for your artwork and potentially some software such as Photoshop for changing the size of your prints.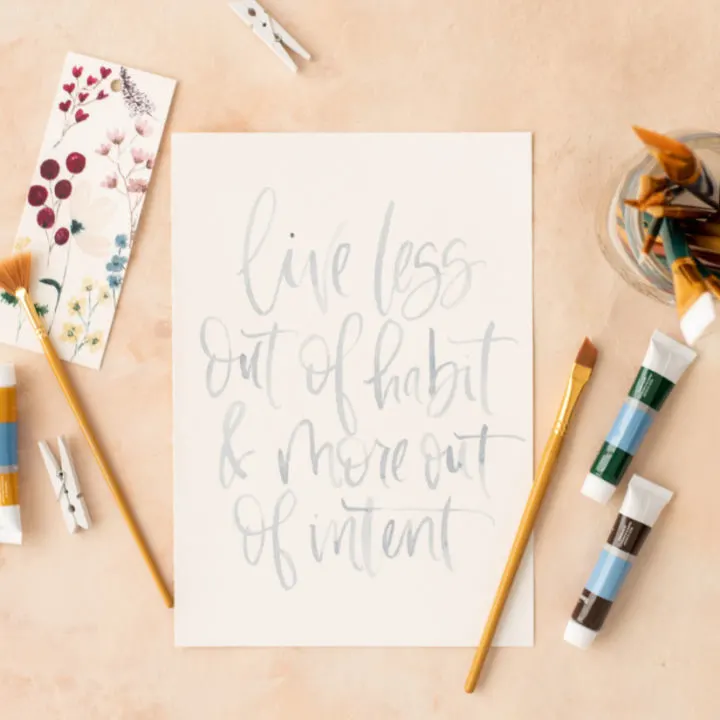 What about Selling Art Prints on Etsy?
If you are interested in selling physical artwork such as canvas prints or frames work, it is a bit more complicated.
You will need to factor in shipping and handling into your pricing structure which can result in less profit if you don't price your items right.
You may also be limited geographically because it may not be feasible to send some artwork overseas or to certain countries.
Luckily there are some options that make selling physical artwork very easy.
Does Etsy print and frame your artwork?
It's possible to make a large amount of money by selling prints of your original artwork on Etsy but Etsy will not facilitate that for you.
If you want to have them printed and shipped directly to your buyer or customer, you can use a website such as Printful.
How To Sell Art Prints On Etsy With Printful
Print On Demand services are companies that print a product and ship it directly to customer for the seller.
Printful is one of the most popular PODs out there and offers similar products as other sites, but they have no upfront costs.
The company has 500 people spread out across 4 locations and offer great service with a fast turnaround time.
The nice thing about using Printful in combination with your Etsy store is that it connects seamlessly.
Bear in mind that with Printful you can sell all different kinds of print on demand products using your original artwork:
Art Prints
T-shirts
Mugs
Custom Fabric
How to get started selling prints on Etsy with Printful
Create your Etsy store
Of course, if you want to sell prints on Etsy, you will need to open an Etsy shop.
Click Sell on Etsy in your Etsy profile to open your store.If don't already have an Etsy store, you can use this link to get 40 free listings to start you off.
Set up your Etsy store preferences like language, country, and currency so you are ready to sell.
Pick a name for your Etsy shop
Don't worry if you're not set on a name quite yet, you can always change your Etsy shop name later.
Finish setting up your store
Add your billing details, and if you wish, add a Etsy shop banner and your logo to finish the set up.
How To Connect Etsy to Printful
First of all, you will need to create your free Printful account.
Then , head back to your Etsy shop and go to the settings tab of your dashboard.
Look for "production partners" and click "add new production partner".
Fill out the information required and save it.
Next, you want to connect your Etsy shop to Prinful by authorizing the Printful Etsy app.
Log into your Printful Dashboard, go to Stores, click on Choose platform and select Etsy. You'll be directed to a page where you have to click the Connect to Etsy button.
Login with your Etsy account, and allow access to the Printful app.
Creating your first product with Etsy and Printful
Adding a product in Printful
In your Printful dashboard, you can create your print on demand products using your artwork:
Go to the stores page of your Printful dashboard and choose your Etsy shop. Click "add product".
Choose the product you want to sell then upload the digital file of your art. You can then place it on the product you want to sell.
You can then select the options such as colors and sizes that customers will be able to choose.
Creating your product in Etsy
Once your product is ready on Printful, choose a product mockup.
Then edit all the information such as the product description, price and other info.
Click Submit to the store to publish your product to your Etsy shop.
Next, head back to Etsy to make your listing live.
Go to Shop manager > Listings and click on the new product to make the edits.
The main thing you have to do here is to add Printful as your production partner.
In the About this listing field, change the setting to show that another company produced this product.
Scroll down to the Production partners field and check the box next to Printful.
When it's done, hit the Publish button.
Selling Canvas Prints On Etsy
Selling canvas prints on Etsy is easy with Printful.
You simply select Canvas as the type of print when you are creating your listing.
This will automatically include a square format option to make things easier for buyers who are looking for a framed or poster-sized piece of artwork that can be displayed in their home, office, etc.
Be mindful that the canvas is a square so if your art isn't already in this size it may require some cropping before being properly displayed.
How To Sell Art Prints on Etsy Successfully
Selling art on Etsy is a great way to make money but there are some tricks you need to know in order to be successful.
No matter whether you decide to use a print on demand service like Printful or to sell digital downloads only, there is a lot of opportunity for sales.
The key, however, is pricing your products appropriately and having an awesome shop name that resonates with the customer.
It sounds so corny, but you have to like what you're doing in order to be successful.
Take time to do the math before setting up your Etsy shop and design a brand that will entice buyers by looking good!
Tips for getting more sales to your Etsy shop
Do Market Research
When you're selling art on Etsy, there are a lot of different competitors.
Look at the other sellers who produce similar pieces and charge a fair price. Try to avoid setting your prices too low or overcharging for them compared with your competition.
Art takes time to create, so make sure that you have something special about your product that sets it apart from the rest.
Build a Brand for Your Shop
Brand is a big part of the success of many Etsy shops.
You can customize your shop with items like shop covers or banners to make it stand out from other ones on Etsy.
Keep all of your branding cohesive by using the same colors and logo on your social media profiles, your business cards (include them with physical products) and in your shop images.
Create Great Etsy Shop Photos
It makes a lot of sense to invest in your Etsy shop photos.
Not only will you be able to use them for an advertising tool, but they are also the first impression that people have of your brand and products.
The best way to ensure that these images represent their true potential is by learning some basic photography techniques and taking plenty of photos for your shop.
You can easily learn some tips on YouTube and you don't need a fancy camera – your phone will work great.
Look at the kinds of listing photos that your competitors use and build on those for inspiration.
Use Etsy Keywords and Tags
Keywords are terms that people use when they're searching for products on Etsy.
They help Etsy shoppers find your products, and keywords can change over time as new items come online.
It's important to use a variety of keywords so you're visible to more potential customers.
The more keywords you use, the more chance you have of someone finding your art prints and subsequently buying them!
Tags are another tool that you can use on Etsy to improve your search results. Etsy lets you add 13 tags to each listing and you should always max that out.
Think of tags like hashtags on Instagram that allow people to do searches for certain products.
How to Get Noticed Your Art Prints on Etsy
A good strategy to get noticed on Etsy is to space out your listings.
This will help you reach a wider audience and be seen by more people when they browse the site for new items.
Another thing you will want to do is promote your art prints outside Etsy. Here are some of the places to consider:
Pinterest
Pinterest can be an awesome place to promote your Etsy products because it is such a visual platform.
To learn how to use Pinterest for Etsy, I created this tutorial.
Instagram
This is another amazing visual platform that can help you gain followers. You can add the link to your Etsy shop in your Instagram bio and go from there.
TikTok
The new kid on the block, TikTok is great for showcasing your art processes and getting traction.
Facebook
You can sell your art prints directly on Facebook or create a Facebook page for your business and link to your Etsy store from there.
Your Own Website
Having your own website will allow you to sell either directly from there or to boost your sales by redirecting people to your Etsy shop.
It is really easy to create a website for your Etsy business with my quick tutorial.
Selling Prints On Etsy – FAQS
Is selling art on Etsy legal?
It is totally legal to sell your art prints on Etsy as long as there are no copyright or trademark issues, for example, if you use a likeness or design owned by someone else.
If you want to create art using licensed characters or you want to make money selling fan art prints on Etsy, you will likely need to purchase the licence for the images.
How much money can I make selling art on Etsy?
The numbers vary from shop to shop, but there are many Etsy shops that make a full-time income from their digital products.
The first step in selling art on Etsy is deciding what to sell.
Begin with what you love and what makes your product unique.
How should I price my art prints on Etsy?
The best selling prints on Etsy all range from around $10-15 for a digital print that can be downloaded to $60-100 for a physical print that you ship out.
When you are deciding how to price your art prints for selling on Etsy, do some research on what other, similar works of art are selling for and try to aim somewhere in the middle.
How much does it cost to sell art online on Etsy?
Selling art on Etsy can be an extremely lucrative business. However, it also requires a lot of work and effort to get started.
It costs 20 cents per listing (charged each time you list a new item and when you list an expired item).
You will also be charged a percentage fee for the price of each item sold.
On physical items, you will also be charged for shipping.
How does a digital customer access their files on Etsy?
When a customer purchases a digital file on Etsy, they receive an email with the download link.
Customers can also find their files under purchases.
Why is my art not selling on Etsy?
If you have created your listing and are not getting any sales, it is time for a refresh of your listings.
First of all, go back through your description and make sure you are using as many keywords as possible. Also make sure your tags are action words that someone might search for if they were looking on Etsy for a print like yours.
Next, consider expiring your listing then reposting it with new images.
New listings get a featured position for a short time when they are first published. It doesn't hurt to give a piece another chance by republishing it once you have updated the description and images.
Selling Prints on Etsy – Final Thoughts
Selling prints on Etsy can be a really fun way to make money doing something you love. If you want to start your own business, then Etsy is one of the best places to try, especially if you are an artist.
Whether you decide to sell digital prints, print on demand items or phySical artwork, there are lots of opportunities to make money selling your artwork on Etsy.
When it comes to successfully selling your work on Etsy, a couple things are very important- remember to scan your artwork into high-quality images and to make sure that you're using quality materials for printing.
More Side Hustles for Creative People
The Art Side Hustle: 53 Ways To Make Money With Your Art
How To Sell Candles From Home in 8 Easy Steps
451 Most Profitable Crafts To Sell