I'm always looking for wood crafts that sell at flea markets and on Etsy. Woodworking is a fun hobby that can become a lucrative side hustle if you start your own wood business.
Whether you want to start an Etsy store or sell your crafts locally, this list of the most profitable woodworking projects to build and sell will give you a ton of inspiration.
Farmhouse decor is so hot right now and with that comes a ton of awesome wood crafts that sell like hot cakes. Think signs, shelves, decor and furniture.
The nice thing about selling your wood crafts at flea markets is that you will get to see your customers.
It is nice to be able to tell the story behind each piece. Maybe your wooden crafts are made from a special tree or were inspired by your travels.
The special stories behind your handmade wood crafts are what make them unique and special to buyers.
In this post we will look at the top wood crafts to sell at flea markets and craft fairs.
I've also included some tips for maximizing your profits when you sell you wood projects but let's dig in.
20 Top Wood Crafts That Sell At Flea Markets
1. Wooden Toys
2. Signs
3. Rustic Furniture
4.Birdhouses
5. Clocks
6. Bookshelves
7. Frames
8. Planter Boxes
9. Stools
10. Cedar Chests
11.Wooden Christmas Ornaments
12. Wooden Pallet Projects
13.Farmhouse decor
14. Wooden Bowls and Vases
15. Wooden Christmas crafts
16. Live edge furniture
17.Cutting Boards and Charcuterie Boards
18. Wood Crafts Made with other materials
19. Up-cycled wood crafts
20. Wood turned crafts
This post contains affiliate links. Please read my Disclosure for more information
RELATED POSTS
Wood Crafts That Sell At Flea Markets
Remember that flea markets are really meant to be for second hand, trash to treasure finds that are unique and vintage.
If this is what you want to sell at flea markets, the list below still applies to you.
Instead of making your own wood crafts, you need to go on the hunt for wooden items to sell at flea markets.
The list of what sells is the exact same, whether they are handcrafted items or vintage thrift store finds.
While there are tons of wood crafts that sell at flea markets, there are some tried and true wood projects that are always popular.
One of the best things to look for are wood crafts that are evergreen, meaning you can sell them year round instead of just during peak shopping times like the holidays.
Holiday themed wooden projects are definitely worth selling but the best crafts to sell are those that give you steady business year round.
Is selling at flea markets profitable?
Selling at flea markets can be a great source of income with little money down.
At many flea markets, you as the vendor doesn't even need to be around when the market is open meaning you be back at home sourcing items for your next flea market!
Want to learn more about flipping and selling at flea markets?
I just attended this completely free webinar by a professional flea market flipper and learned a ton of awesome tricks.
You can sign up for your free spot here>> Turn Your Passion For Visiting Thrift Stores, Yard Sales & Flea Markets
The webinar shows you how to start your own flea market flipping business including insider secrets I would never have thought of.
Below you will find the top 10 wooden crafts to sell at flea markets.
I've also included 10 more wood craft ideas that you can make and sell at flea markets, craft fairs and even in your own Etsy store.
10 Wood Crafts that sell well at flea markets
10 Extra Wood Craft Ideas For Making Money
If you love the wood craft ideas (those are the top 10 sellers at craft fairs and flea markets), and you are ready to expand your business, here are 10 more wood craft ideas to sell at flea markets.
Wooden tree ornaments are obviously really popular during the holidays but you would be surprised to know that people do buy these year round.
From super simple wood slice ornaments to more complicated wood turned Christmas ornaments, there are lots of different options you can make and sell – here are the top 10 wooden Christmas ornaments to make and sell.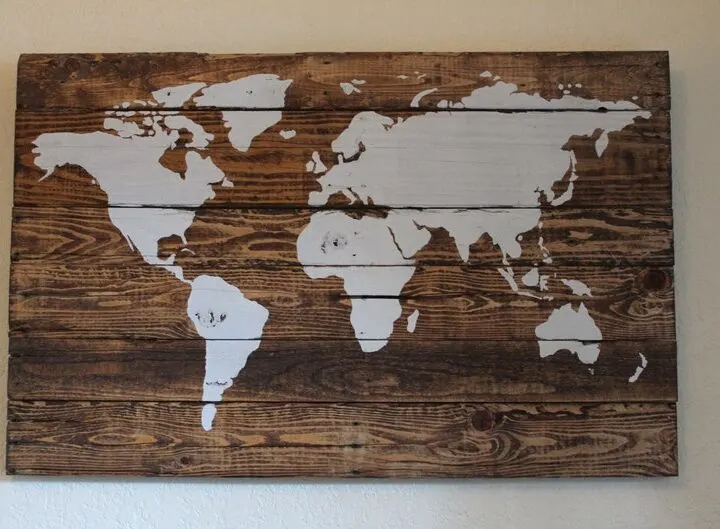 Another really popular wood craft to make and sell at flea markets are things made from wood pallets like this amazing map from Etsy.
First of all, these are really cheap to make because you can often obtain wood pallets for free from building companies or stores. Secondly, they are so versatile and you can make everything from benches to coffee stations out of wood pallets.
If you are interested in making things out of wood pallets to sell, check out these simple wood pallet projects to get started.
You probably know that farmhouse decor is all the rage and it has been for years now. The nice thing about this simple, vintage style is that many of the items are made out of wood.
This makes it perfect for any budding woodworker who wants to make some fun farmhouse projects to sell at a profit.
Wooden Bowls and Vases
Classic wooden bowls and vases are always popular but if you want to make your own, you will likely need a wood lathe which is a slightly more advanced piece of equipment that a saw and sandpaper.
That being said, if you have access to a lathe, there are tons of Fun Wood Lathe Projects That Sell Well on sites like Etsy and also at flea markets.
The only thing to consider when selling wood lathe projects at flea markets is that you will need to cover your costs.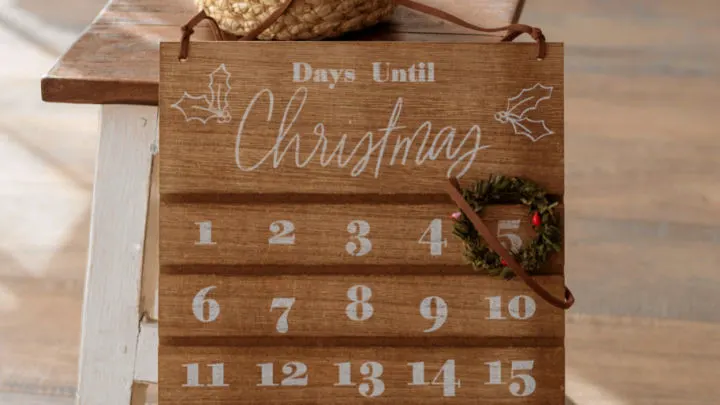 In addition to wooden tree ornaments which we already mentioned, there are lots of other Christmas crafts you can make and sell at markets and bazaars.
My list of the best wooden Christmas crafts to make and sell includes things such as stocking holders, outdoor Christmas decor and centrepieces.
Live Edge Furniture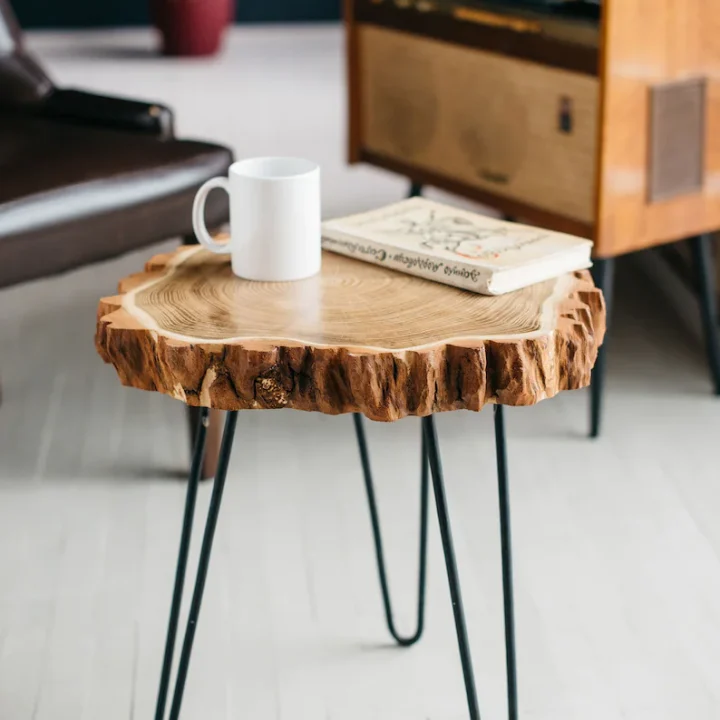 This trendy style is another huge seller at flea markets and craft fairs.
Live edge wood items are made from are cuts of wood that do not have finished edges.
The resulting look is something that is rustic, natural and looks kind of like the side of a tree.
Although all live edge furniture is popular, the top selling live edge furniture are tables and benches like the one pictured from Etsy.
Cutting Boards and Charcuterie Boards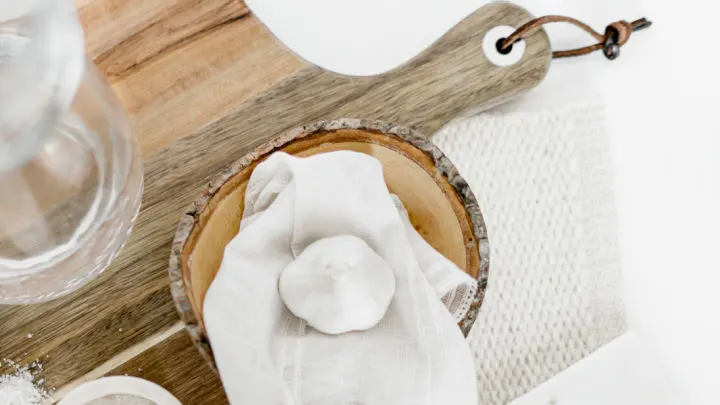 If you are looking for a super simple wood project to make and sell, it doesn't get easier than a kitchen cutting board.
Make it a bit bigger with a narrow handle and you have a best selling charcuterie board!
If you own a laser engraver, personalized boards make one of the best things to laser engrave and sell.
Both these items are always popular and make great gifts so they sell well at markets and fairs.
Wood Crafts Mixed With Other Materials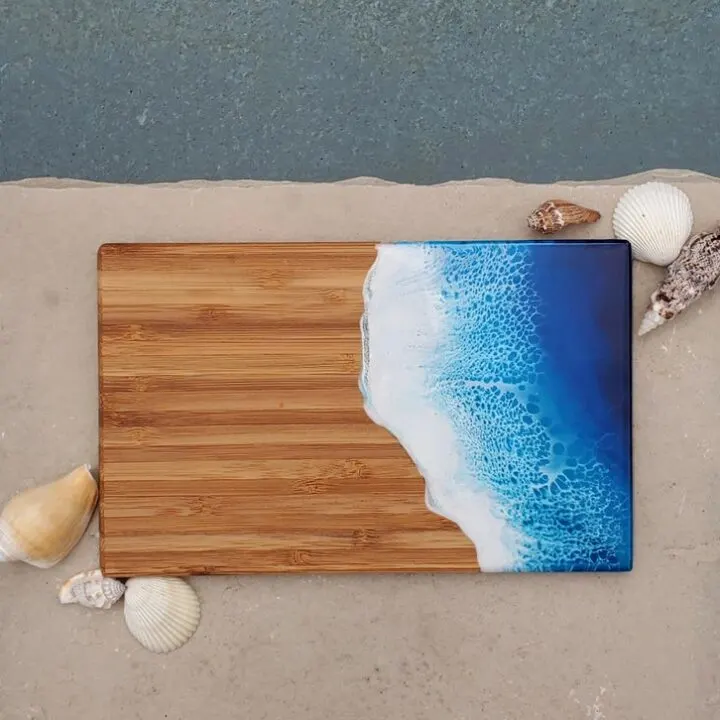 Up to now, I've really only talked about wood crafts that only use wood.
However, one of the hottest trends for wood projects that sell are wood crafts that use wood plus one or two different items.
For example, there are lots of profitable Resin Crafts To Sell that use wood as a major material, for example, coasters and cutting boards like the one pictured above from Etsy.
Up-cycled Wood Crafts
Another really good craft that sells well at flea markets are crafts made with up-cycled wood.
I've already mentioned pallet crafts but there are a lots of other options too.
One craft that I recently purchased myself and absolutely love is the ring made with wood from a whiskey barrel and deer antler that you see in the picture above.
Obviously that is a really advanced craft but you get the drift – recycled materials not only save you money when you make the craft but people love them!
Wood Turned Crafts
Wood turned crafts are made with a wood lathe that sands, cuts and shapes the wood while it turns on an axis of rotation.
Similar to wooden bowls, although you need a wood lathe or other wood turning machine to make these crafts, they can be highly profitable.
Popular wood turned items at flea markets include utensils such as wooden spoons and cutlery and Christmas ornaments such as trees and angels.
FAQs For Wood Crafts That Sell Flea Markets
What Are The Easiest Wood Crafts To Make and Sell at Flea Markets?
You don't have to be a world class carpenter to make money with wood crafts. If you are interested in learning to simple wood projects that sell well, there are lots to choose from!
Here are some of the easiest woodworking projects to make money at flea markets:
Wooden signs with vinyl lettering (use a Cricut machine)
Tree slice ornaments for the holidays
Simple planter boxes
Coasters
Simple Tables
For the wood crafts above, you don't need fancy equipment to really specialized skills which make them perfect for beginners who want to make money woodworking.
The Best Places To Sell Wood Crafts
If you love selling your wood items at flea sales, you can take the next step and start your own wood business.
You can then sell your projects and finds at places like:
Etsy
Craft Fairs
Your Own Website
Social Media
Holiday Bazaars
Local stores
For all the tips to get started with your business, check out my post on How To Make Money Woodworking.
It will take you step by step through everything you need to know to be successful at selling wood crafts.
Tips For Selling Christmas Ornaments At Flea Markets and Craft Fairs
If you want to make money selling Christmas ornaments at handmade markets, here are some tips for success:
Have a ton of inventory on hand. People like to take home what they purchase.
Make sure your display is eye-catching and not too cluttered as it can overwhelm customers.
Make business cards to hand out to interested customers who aren't quite ready to purchase.
Offer personalization and delivery within your local area
Tips For Selling Handmade Ornaments At Markets
To be successful selling your handmade wood crafts, there are some things to do to set yourself up for success:
1. Do Some Research
Before you head to the flea market or craft fair with your wares, take a few weeks to do some undercover secret shopping yourself. Check out flea markets in nearby towns and look at what is selling.
This will also give you ideas on how to display your items to attract buyers.
2. Stock Your Inventory
People like instant gratification. Although you can offer items for pick up or delivery at a later date, in a lot of cases, people will want to buy and go home with their item the same day.
Make sure you have 2-3 of each item available at the flea market, maybe in different colours or variations. You can also have photos of each item in case you sell out at the market and don't have items to show.
3. Price Your Items Right
Again, market research is your friend. Too expensive and you won't get any sales. Too cheap and people will question your workmanship and quality.
If you don't have any local competition (lucky you!) to check out, then Etsy is a good place to look.
Etsy prices are normally a bit more elevated as they include shipping and handling but they will give you a good idea to get started.
4. Offer Customizations
Personalizations or customized colours for sports teams are a great way to make more money selling your ornaments. Obviously these will be made to order and not deliverable the same day.
Make sure to take a deposit and either work out delivery options or a pick up spot for customers.
5. Brand Your Business
Even if you are just starting out with your business, you want to be professional and also make a name for yourself.
Branding is key and one way that you can use it to your advantage at flea markets is to have business cards on hand.
That way potential customers can look you up on social media or your website at a later date and order stuff from you.
You can buy customizable business cards on Etsy for really cheap. Get them printed at Staples and you are good to go.
Selling Your Crafts Beyond Flea Markets
How To Sell Crafts On Facebook
If you are just getting started, consider selling your crafts on Facebook marketplace.
It is free and easy to use plus you don't need to worry about shipping if you sell to local buyers.
Aside from Facebook Marketplace, you can also list your crafts for sale on:
Your Facebook Page
Create your own Facebook Page for your craft business and encourage everyone you know to share and like it.
Whenever you have a new product for sale, make sure to list it and promote it to your followers.
Facebook Groups
Facebook buy/Sell/Trade groups are a really good place to sell ornaments.
Just make sure to take a deposit or guarantee as people are pretty flakey online.
Selling Crafts On Etsy
Etsy is the perfect place to sell all kinds of handmade wood items.
If you haven't started your shop yet, make sure to go through this tutorial on How To Start An Etsy Store Successfully
It will take you step by step through from creating to launching your Etsy shop.
It also includes a link for 40 free listings which will help you to start your store for free.
Tips for A Successful Etsy Store
Although Etsy has millions of visitors who are searching for handmade products, don't rely on your shop organically showing up in search.
Although you can pay for ads on Etsy, you can also help boost your shop's rankings by improving your listing descriptions and promoting your products on social media.
It is especially important to make use of Pinterest. This tutorial will show you How To Use Pinterest For Etsy
You can also download my free cheatsheet on ETSY SEO CHECKLIST.
How To Sell Your Crafts On Your Own Website or YouTube
Start a YouTube or blog and show people how to make the ornaments you create.
In addition, you can sell the items that you make.
Start a blog in conjunction with an Etsy store to really boost your sales.
You can cross promote each one and really make some good money.
You can create your own website in an afternoon using my step by step tutorial.
More Wood Crafts To Make And Sell
12 Farmhouse Wood Projects To Make And Sell
25 Fun Wood Lathe Projects That Sell Well
Simple Wood Pallet Projects To Make And Sell