You would have to be living under a rock to not know that vinyl crafts are hot right now. This list of Cricut maker projects to sell or give as gifts will may even inspire you to start your own craft business.
Cricut crafts are popular items at craft sales or school markets. They also sell really well on sites like Etsy, especially personalized items for weddings or shower.
My first experience with people making an income with Cricut maker projects to sell was a few years ago. One of my friends decided to make some easy personalized Christmas ornaments and sell them for $10 each.
They sold like hot cakes! She was making $500 a week easily in the run-up to Christmas. She told me that each ornament took just a few minutes to make so she was laughing all the way to the bank!
(Check out the ornaments: 10 Easy DIY Crafts To Sell Or Give As Gifts).
This post may contain affiliate links. If you purchase something through any link, I may receive a small commission at no extra charge to you. Please read my Disclosure for more information.
MORE CRAFTS TO MAKE AND SELL
10 Easy DIY Crafts To Sell Or Give As Gifts
Things To Make And Sell From Home This Christmas
Simple gift ideas to make with a Cricut
I've written a list of the best most profitable cricut business ideas that you can check out.
In addition to those, here are some great gifts to make with your Cricut machine:
Personalized Cups and mugs
Clothing
Ornaments
Personalized cutting boards
Custom dish towels or aprons
Seasonal doormats
Baby bibs and accessories
What is the best Cricut machine to buy?
According to The Wire Cutter:
Cricut Maker gives you the freedom to make everything from paper crafts, iron-ons, and vinyl decals to sewing projects, leather crafts, and balsa models
The Cricut Explore Air 2 is cheaper than the original Cricut machine. It will cut over 100+ different types of materials including premium vinyl, iron-on and htv vinyl, cardstock, faux leather, adhesive foils, specialty paper and poster board.
Cricut EasyPress 2 gives you professional iron-on results in 60 seconds or less. Good for ironing vinyl onto t-shirts, aprons and more.
12 Unique Cricut Maker Projects To Sell
Watch Me Whip Oven Mitt from Our Crafty Mom
The first time I saw this craft I was laughing so hard. It's so cute and would make an awesome Mother's Day gift or bake sale add-on item.
It's easy to make wooden signs with sayings using your Cricut machine. These ones are great because they are reversible with one side for winter and the other for Valentine's Day.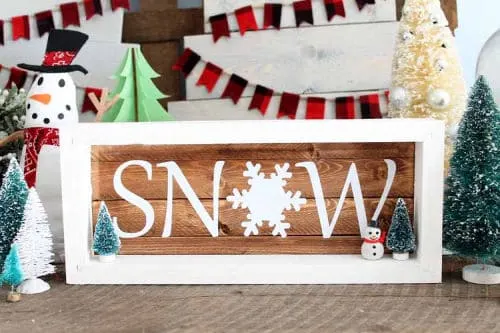 Custom Cookies For Santa Plate from Sew Simple Home
Make these cute plates for Santa easily with your Cricut. They are a bestseller around the holidays.
Who doesn't love a good travel mug with a witty saying? You can use Dollar Tree mugs like this post suggests or even the reusable ones from Starbucks.
This art work would be perfect for a nursery or little girl's room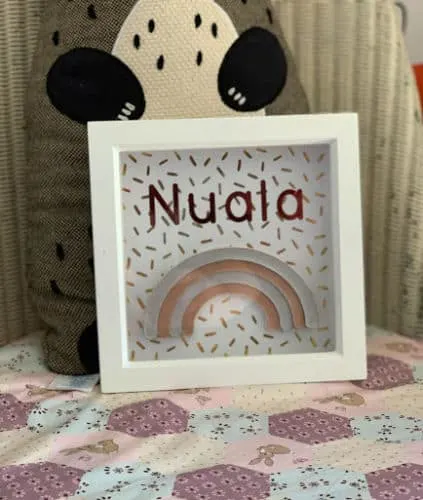 This is not the cheapest Cricut craft on this list but it is perfect to sell on Etsy or at Craft sales.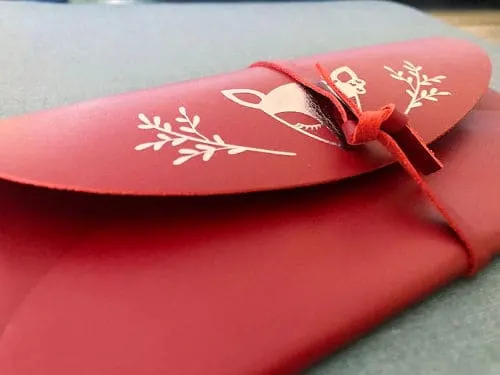 Kids love doing scratch art and now you can make it yourself using your Cricut machine!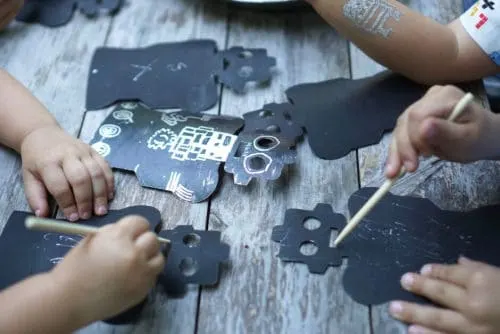 I love these bags that you can personalize. They are another option to the more popular Santa's sacks and Easter basket liners that sell well.
Infusible Ink infuses right into the fabric rather than creating an image on top of fabric like heat transfer or iron-on does. These mermaid t-shirts are so cute and pretty easy to make.
These Momma Bear, Pap Bear and Baby Bear T-shirts are all over Instagram and now you can make and sell them yourself using your Cricut.
Matching Christmas jammies are basically a given nowadays but it can get pricey to buy new ones each year. This DIY takes you through the steps you need to personalize any pjs ready for the holidays.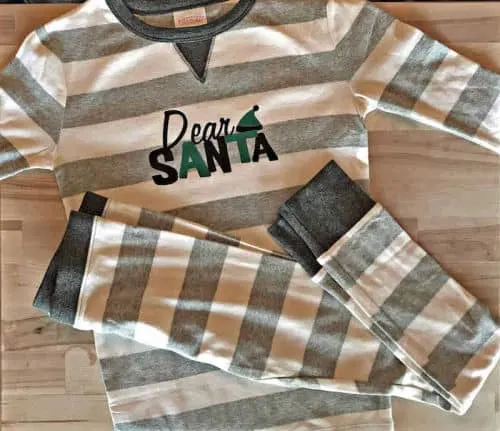 This Cricut craft is a bit different from the ones above as it doesn't not include personalizing something. These felt succulents are on-trend and would be amazing additions to any craft fair.
More Crafty Ideas and Tips
Things To Make And Sell From Home This Christmas
11 Easy Things Kids Can Make & Sell
10 Best Things To Sell On Etsy To Make Money
Like This post? Pin it!