Take a break from the tired gift card or hot chocolate this year and check out these DIY teacher gifts to make or sell.
Every year I struggle to find what to buy my kids' teachers.
You want to show how much you appreciate them but like everyone, you are shopping on a budget.
This year is even worse because I'm trying to skip a lot of stores and I really want to do my Christmas shopping early.
If you want to make your teacher gifts yourself but don't want to give tacky, cheap stuff that will just be tossed, the ideas below are for you.
They would make great hostess gifts too!
Side hustle idea: If you want to make some extra money for the holidays, consider making and selling some of these DIY teacher gifts.
Facebook is full of people looking for last-minute Christmas gifts and you can make some extra pocket money while helping people out.
This post may contain affiliate links. Please read my Disclosure for more information.
RELATED POSTS
DIY Teacher Gifts To Make
In a world where educators play an indispensable role in shaping our future, expressing appreciation for their hard work and dedication is more important than ever.
While store-bought gifts or even gift cards, are easy to grab. there's something uniquely heartfelt about crafting your own DIY teacher gifts.
Whether it's to celebrate Teacher Appreciation Week, express gratitude at the end of the school year, or simply show your admiration for an exceptional teacher, creating a personalized, handmade gift can leave a lasting impression.
Below you will find a delightful array of DIY teacher gift ideas that are not only budget-friendly but also infused with your personal touch.
Click through each link for the full instructions and in many cases, a free printable.
Looking for a great hostess gift for a tea lover?
Make and package your own festive tea!
This is one DIY teacher gift that is so easy to make and always a hit.
You can package it in a cute mason jar or in a sweet wooden box tied with a red ribbon.

Food gifts are always a hit but it can be hard to know what to get someone you don't know really well.
This easy salted caramel sauce recipe adds amazing flavor to anything that it's drizzled on, and it makes for a great homemade gift idea!
These gift in a cup ideas are perfect for teachers or even for a friend's gift exchange, and so easy to make!
I love this idea as you can really personalize it to make it extra special for the great teacher in your life.
You can make them to fit with any budget you are working with.

This scrub looks good enough to eat and with only 3 ingredients, it is so easy to make!
It's a really fun craft for kids to make with you too.
Add some festive flowers to this vase and you have the perfect DIY teacher gift on a shoe-string.
If you want to give a food gift but don't want to bake, check out this tasty snack idea.
It's easy to make a giant batch if these nuts so you have them on hand for any last-minute DIY gifts you need.
I LOVE this idea.
Essential oil rollers smell great and are the perfect natural way to get some nice scents into your life.
You can buy the glass bottles from Amazon for cheap.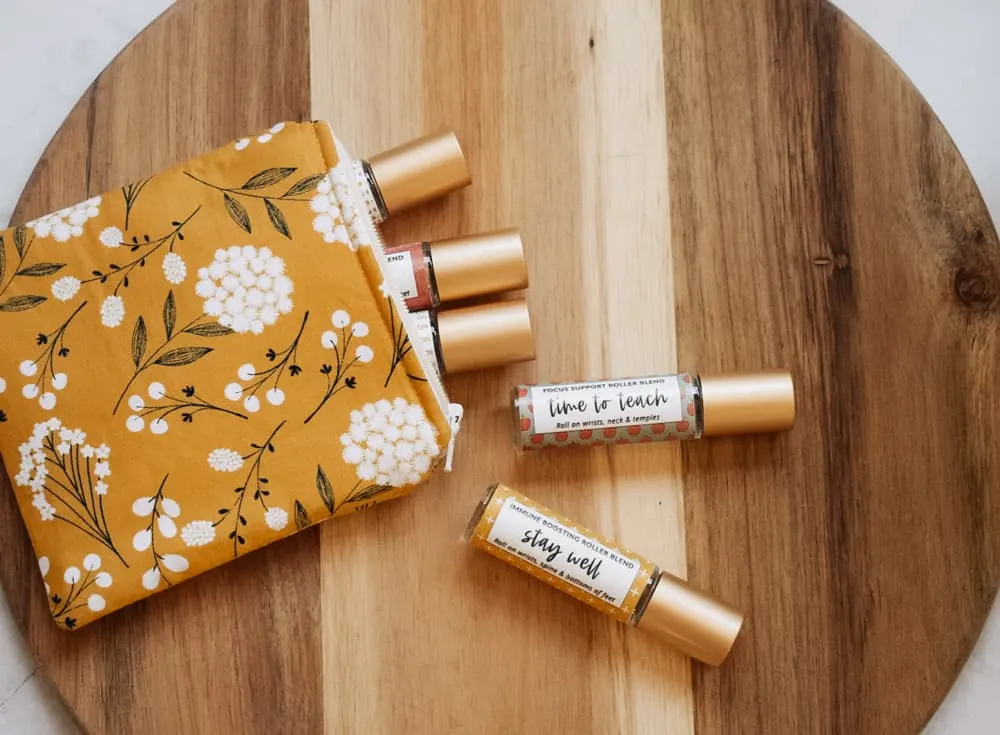 How inventive are these cute fortune cookies?
Teachers won't believe that they are handmade and personalized!
You could adapt them for all kinds of gifts – I'm thinking Valentine's Day or birthdays.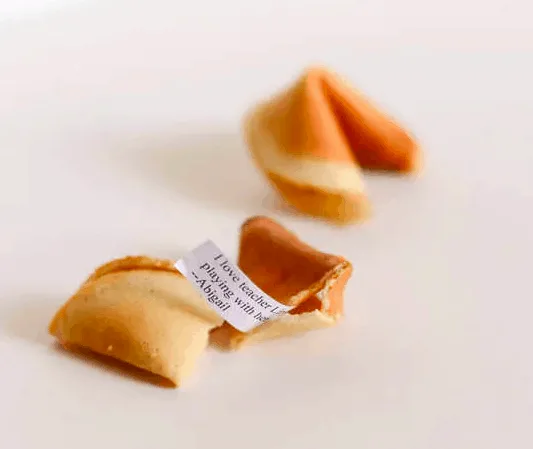 Here is another gorgeous beauty product to make and gift.
A simple holiday strong or ribbon and you have a festive and fun gift for that special teacher.
Every teacher needs a tote bag for their books and other teacher stuff.
And in that case, why not gift them a super cute "teacher tote" so they can carry their things in style.
This tote is not as hard to make as it looks!
Need a super fast and easy last minute teacher gift?
Fill a jar with tons of teacher essentials and a cute tag.
This is ultimate useful gift that teachers are sure to appreciate.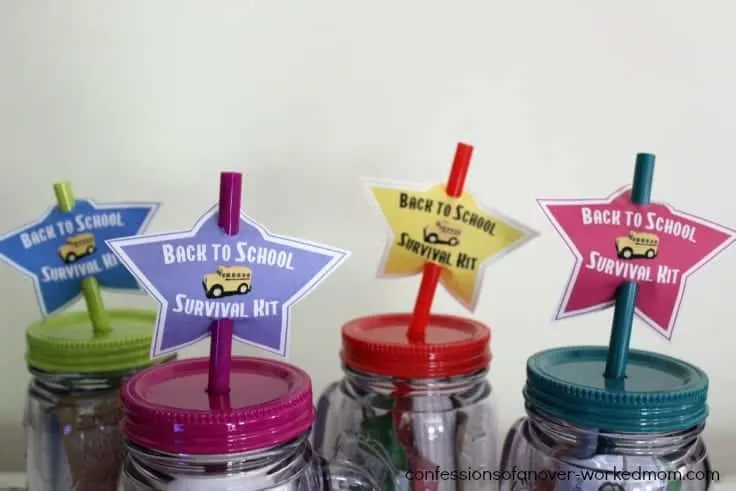 These candle holders are just gorgeous!
While they make great gifts for educators, they would also be perfect centrepieces for a wedding on a budget.
This is one of my favorite DIY teacher gifts because your kids can make them with you!
They are so much fun and so pretty in addition to being really easy to make.
Sharpie Mugs from A Hundred Affections
Sharpie mugs have been doing the rounds on Pinterest for years but reviews are always mixed because the writing tends to fall off.
Click through the link to get proper instructions on Sharpie mugs that actually turn out great and last!
More DIY Gift Ideas