If you're a graphic designer looking to break out of the 9-5 grind and start earning money on your own terms, then freelancing might be just the ticket. The big question, of course, is "How To Make Money as a Freelance Graphic Designer".
The good news is, that there are tons of different businesses looking for graphic design services for their company.
As a graphic design freelancer, you will have the freedom to choose your own clients, set their own rates, and work on projects that interest you – whether as a weekend side hustle or as a full-time job.
In this article, we will show you 12 amazing ways professional graphic designers can find freelance work plus a step-by-step guide to becoming a successful freelance graphic designer.
This post may contain affiliate links. Please read my Disclosure for more information
Logo Design
Logos are the face of a brand, and companies are always on the lookout for unique and eye-catching marketing materials that represent their identity effectively.
As a graphic designer, you can specialize in logo design and offer your services to startups, small businesses, and even established brands.
Make sure to create a portfolio showcasing your logo designs to demonstrate your expertise and attract potential clients.
You can offer your logo-making services on a piecework basis and advertise on Fiverr or Upwork for new clients.
Branding and Identity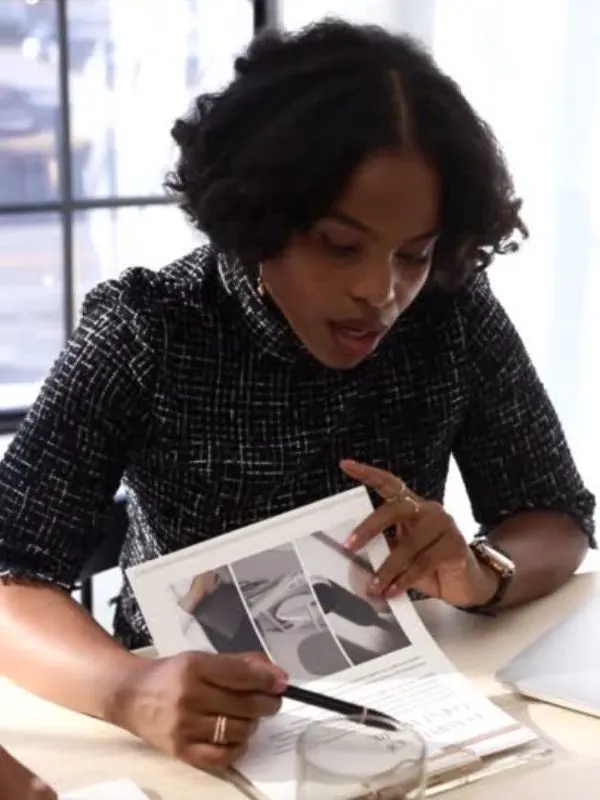 Branding is crucial for businesses seeking to establish a strong presence in the market.
A successful freelance graphic designer can make a full-time living as a branding expert for small or large businesses.
By offering branding and identity services, you can help companies develop a cohesive visual identity that aligns with their values and resonates with their target audience.
This may include designing business cards, letterheads, packaging, and other promotional materials that reflect the brand's personality.
Web Design
In today's digital age, having a compelling online presence is essential for businesses of all sizes.
As a graphic designer, you can leverage your creative skills to offer web design services and content marketing templates.
Create visually appealing and user-friendly websites that provide an exceptional user experience.
Whether it's designing a custom WordPress theme or working with website builders like Squarespace, your expertise in web design can be in high demand.
Print Design
While digital media has gained prominence, the print design remains a valuable niche that offers numerous opportunities.
From brochures and posters to magazine layouts and book covers, there is a constant need for high-quality print materials.
Expand your client base by offering print design services and showcase your ability to create visually stunning and print-ready designs.
Social Media Graphics
With the rise of social media platforms, businesses want engaging graphics to capture their audience's attention as they scroll.
You can make extra money with your graphic design skills by creating eye-catching and visually appealing posts, banners, and ads that align with a brand's identity and help them stand out in the crowded digital landscape.
Understanding the dimensions, styles, and trends specific to different social media platforms will give you an edge in this field.
6. Canva Templates
Creating and selling templates on Canva is a fantastic opportunity for graphic designers to monetize their skills and reach a broad audience.
Canva is a popular online design platform that allows users to create various design projects easily.
As a freelance designer, you can leverage your expertise to create beautifully designed templates for social media graphics, presentations, resumes, and more.
By offering templates on Canva, you can tap into a large user base that includes individuals, small businesses, and even larger organizations.
With Canva's marketplace, you can sell your templates directly to users, earning royalties for each purchase – its a great way to create a passive income stream.
7. Wedding Invitations
One of the most popular uses for graphic design work right now is invitations and stationery for parties and milestone events.
If you have a great eye for design, starting an invitation business on Etsy is an easy way to leverage your creative side on the world's largest online marketplace for unique, handmade items.
In your online shop, you can sell your invitations as design files or have them printed and shipped for your customers.
8. Vector Graphics
Designing and selling vector graphics is an excellent way for graphic designers to capitalize on their skills and generate income.
Vector graphics are highly versatile, scalable, and in-demand assets that can be used across various design projects.
There are several platforms where you can sell vector graphics.
One popular online platform is Adobe Stock, which boasts a vast marketplace for design assets.
By uploading and selling vector graphics on Adobe Stock, designers can reach a global audience and earn royalties from each sale.
Another great place to try is Shutterstock. This is a leading stock image provider that offers a wide range of vector graphics for buyers.
Selling vector graphics on Shutterstock allows designers to tap into an established customer base and benefit from the platform's marketing and promotional efforts.
9. Digital Designs
One of the best ways to make extra cash as a freelance graphic designer is by designing and selling digital downloads.
This is an excellent way for graphic designers to monetize their creativity and cater to a wide range of customers.
There are various types of digital downloads that designers can create and sell, including digital art prints, social media templates, digital planners, icon sets, patterns, and more.
Platforms like Etsy provide an ideal marketplace for selling digital downloads.
You can also sell digital downloads on eBay.
Your Etsy printables business is a fantastic place to get into the world of graphic design as a freelancer without having to create your own website.
10. Design Fonts
Designing and selling fonts can be a lucrative venture for graphic designers looking to monetize their creativity and expertise.
Creating unique and visually appealing fonts allows designers to tap into a market that spans various industries and individuals seeking distinct typography.
When it comes to selling fonts online, two popular platforms stand out: MyFonts and Creative Market.
MyFonts, known for its extensive library of fonts, provides a platform for designers to showcase and sell their fonts to a wide customer base.
It offers various licensing options and provides exposure to a global audience.
On the other hand, Creative Market offers a marketplace where designers can sell not only fonts but also other design assets like graphics, templates, and illustrations.
It's a vibrant community of creatives, and selling fonts on Creative Market can help designers gain visibility, connect with potential customers, and generate income from their font creations.
12. Teach Others Graphic Design
You have a wealth of knowledge and expertise that can be shared with aspiring designers, making teaching a fantastic opportunity to generate income online.
By leveraging various online platforms, you can create and sell educational content, courses, and tutorials to a global audience.
You can sell via a YouTube channel and make money via ads and sponsored videos or you could create a video-based course and sell it on platforms like Udemy, Skillshare, and Teachable.
Tips For Making Money As A Freelance Graphic Designer
Equipment For A Freelance Graphic Designer
If you have been in the graphic design industry for a while, then you likely already have a great set-up for your creative work.
If not, consider the graphic design software you want to use and whether you have a powerful computer for your work.
You will probably want a MacBook if you plan on working for many different clients in your own business.
Look on the Apple store for a refurbished version if money is tight.
Next, you want some great software.
Adobe Creative Suite is the gold standard with graphic designing buffs right now. You can purchase a subscription to access their programs worldwide.
Design Skills
Design skills are the core of your work as a graphic designer.
You need to have a good understanding of design principles, color theory, typography, and layout.
You should also be proficient in design software such as Adobe Photoshop or Illustrator.
Here are some essential design skills that you need to master:
Creativity: You need to be creative and have a good eye for design. You should be able to come up with unique and visually appealing designs that meet the client's needs.
Attention to Detail: You need to pay attention to details such as alignment, spacing, and font sizes to create a polished and professional design.
Communication: You need to be able to communicate your design ideas effectively to the client and understand their feedback to make necessary changes.
Adaptability: You need to be able to adapt to different design styles and work on different types of projects such as logos, brochures, websites, and social media graphics.
Business Skills
In addition to design skills, you also need to have strong business skills to succeed as a freelance graphic designer.
Here are some essential business skills that you need to develop:
Marketing: You need to be able to market your services effectively to attract clients. You can use social media, online portfolios, and word-of-mouth referrals to promote your work.
Networking: You need to build a network of contacts such as other designers, clients, and industry professionals to find new opportunities and collaborations.
Time Management: You need to be able to manage your time effectively to meet deadlines and handle multiple projects at once.
Financial Management: You need to be able to manage your finances effectively by setting rates, invoicing clients, and tracking expenses.
By developing these essential skills, you can become a successful freelance graphic designer and build a sustainable career.
Where To Get Clients As A Freelance Graphic Designer
As a freelance graphic designer, building your brand is crucial to your success.
It helps you establish yourself as an authority in the design industry and attract new clients.
Here are some essential steps to take when building your brand:
Building a Strong Portfolio
As a freelance graphic designer, building a strong portfolio is crucial to attracting clients and showcasing your skills.
Bear in mind that an online portfolio is now a must – you will want to have your own website showcasing your work to potential clients and small business owners.
Your portfolio is your most important marketing tool.
It showcases your work and demonstrates your skills to potential clients.
When creating your portfolio, consider the following:
Be Selective
When building your portfolio, be selective about the projects and examples you include.
Only showcase your best work that demonstrates your skills and the type of work you want to do.
A strong portfolio should be a representation of your style and abilities, not just a collection of random projects.
Show Diversity
While it's important to showcase your best work, it's also essential to demonstrate your range and diversity as a designer.
Include projects that highlight different styles, mediums, and techniques to show clients that you are versatile and can adapt to their needs.
Organize Effectively
Organize your portfolio in a clear and concise manner so that clients can easily navigate and find the information they need.
Consider using categories or tags to group your projects by type or industry, and include descriptions or case studies to provide context and explain your process.
Keep it Updated
Make sure to regularly update your portfolio with your latest work and remove any outdated or irrelevant projects.
Your portfolio should be a living document that reflects your current skills and style.
Consider Your Brand
Your portfolio is not just a collection of your work but also a representation of your personal brand.
Consider incorporating your personal logo or name into your portfolio design and ensure that it reflects your style and personality.
By following these tips, you can create a strong portfolio that showcases your skills, versatility, and personal brand, and helps you attract more clients as a freelance graphic designer.
Networking and Marketing Yourself
As a freelance graphic designer, networking is one of the most powerful strategies for getting your name in front of prospective clients.
Building relationships with other designers, industry professionals, and potential clients can lead to new opportunities and referrals.
Here are a few networking tips to help you get started:
Attend industry events: Attend design conferences, meetups, and other industry events to connect with other designers and potential clients. Bring business cards and be prepared to talk about your work and experience.
Join professional organizations: Joining professional organizations like the American Institute of Graphic Arts (AIGA) or the Graphic Artists Guild can provide opportunities to network with other designers and access resources and tools to help you grow your business.
Collaborate with other designers: Working with other designers on projects can help you build relationships and expand your network. Consider reaching out to other designers on social media or design forums to explore collaboration opportunities
Remember, networking and marketing take time and effort. Be patient and persistent, and focus on building genuine relationships with potential clients and other designers in your industry.
Finding Clients
As a freelance graphic designer, finding clients is an essential part of your business.
Here are two ways to find clients:
Freelance Platforms
Freelance platforms like Upwork, Fiverr, and Freelancer are great places to find clients. These platforms allow you to create a profile and bid on projects that match your skills.
You can also set your own hourly rate or fixed-price for each project.
When using freelance platforms, it's essential to create a strong profile that showcases your skills and experience.
You should also be proactive and apply for projects that match your skills and interests.
Social Media
Social media platforms like LinkedIn, Twitter, and Instagram can also be great places to find clients.
You can use these platforms to showcase your work and connect with potential clients.
When using social media, it's important to create a professional profile that showcases your work and skills. You should also be active and engage with other users in your industry. T
his can help you build relationships and find new clients.
One effective way to use social media is to join groups or communities related to your niche. This can help you connect with potential clients and stay up-to-date on industry trends.
Pricing Your Graphic Design Services
As a freelance graphic designer, pricing your services can be a tricky task.
You want to make sure you're charging enough to cover your expenses and make a profit, but you also don't want to price yourself out of the market.
Here are some tips to help you determine your rates:
Hourly vs. Project Rates
One of the first decisions you'll need to make is whether to charge hourly or project rates. Hourly rates are based on the amount of time you spend on a project, while project rates are a flat fee for the entire project.
Hourly rates can be a good option if you're unsure how long a project will take or if there are a lot of revisions. However, project rates can be more appealing to clients because they know exactly how much they'll be paying upfront.
Factors to Consider
When determining your rates, there are several factors to consider. These include:
Your experience level
The complexity of the project
The amount of research required
The client's budget
Your overhead costs (such as software and equipment)
Setting Your Rates
Once you've considered these factors, you can start setting your rates. Here are some general guidelines to help you:
Entry-level designers typically charge $25 to $50 per hour, while more experienced designers can charge $65 to $150 per hour.
Logo design projects can range from $100 to $5,000, depending on the complexity and scope of the project.
Brochure design projects can range from $300 to $5,000, depending on the number of pages and the amount of content.
Website design projects can range from $1,000 to $10,000, depending on the complexity of the site and the number of pages.
Remember, these are just guidelines, and you should adjust your rates based on your experience level, the complexity of the project, and other factors.
How To Make Money as a Freelance Graphic Designer: Final Thoughts
If you're a freelance graphic designer, you're probably always looking for ways to make more money.
Whether you're just starting out or have been in the business for years, there are plenty of ways to increase your income and build a successful career.
All you need to do is look at the different ways to make money freelancing in this article and picks the one that suits you best!