Whether you are a newbie or a veteran seller, at some point you have probably thought about opening your own Etsy store website.
Most people are a little daunted by the idea of starting their own website for their Etsy business because of the expense, or they are worried that they are not technical enough to build their own website.
Luckily, there are some really easy options for embedding an Etsy shop into a website that won't break the bank and could take your Etsy store to the next level.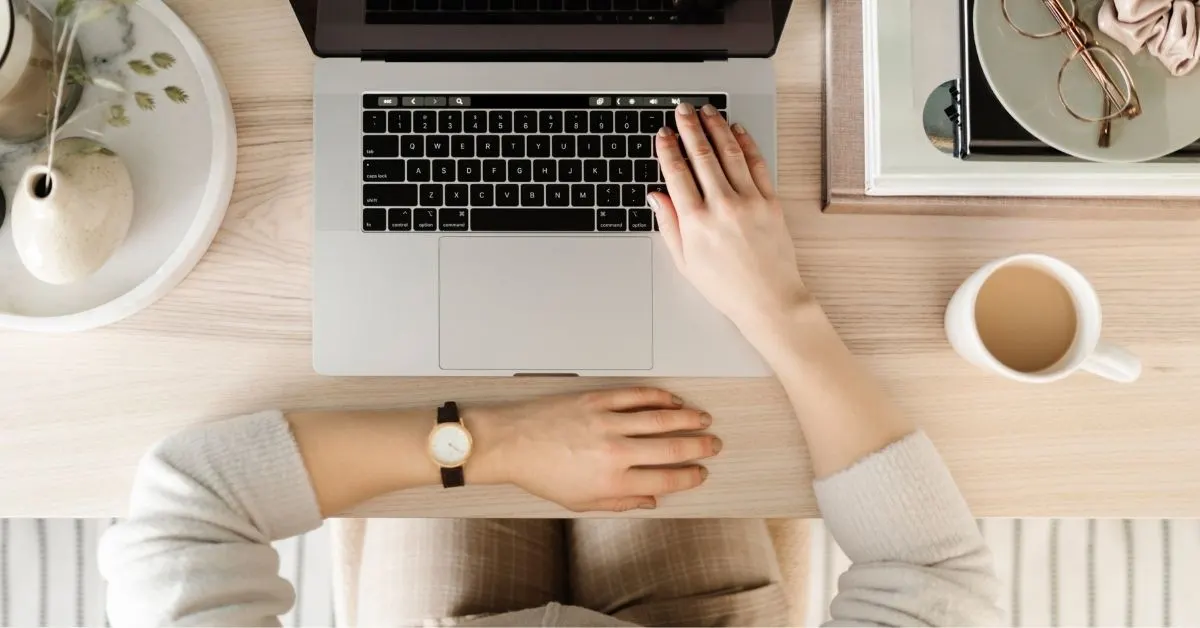 This post may contain affiliate links. Please read my Disclosure for more information.
RELATED
Why Start An Etsy Store Website?
Running your own standalone website is a prudent business move that will make sure your business is not solely dependant on Etsy traffic.
We've all heard horror stories of experienced Etsy shop owners suddenly being banned or having their shops closed down by Etsy.
Owning your own website independently of Etsy will allow you to attract new customers and also make more money.
You can promote your website on social media and even via email and boost sales to your Etsy shop that way.
Can you Sell On Etsy And Your Own Website?
Of course! Etsy does not own your products and you are free to sell them on any other platforms that you choose.
You also do not need to worry about pricing your products differently on your own site v Etsy.
In fact, I know some website owners who actually sell products on Etsy that they give away for FREE on their own sites as a way to get people to sign up for their email lists.
The 3 Types Of Etsy Store Websites
There are a couple different options for websites for Etsy sellers. You can use either and the one that works best for you will depend on your budget for the most part.
I'm going to talk you through three options for starting a website for your Etsy business:
Creating your own shop on your website
Embedding your Etsy shop on your website
Using an Etsy website builder
Personally, I have always done option number 1 as I find it more cost effective in the long run although it might take you a little more time setting up at the beginning.
The first two options involve creating your own website on WordPress.
You can do this for under $6 a month all included. I actually launched a new website last weekend and it only took me about 45 minutes to be ready to go.
Here's how to get started:
How To Create a Website For Your Etsy Business
Creating your website really shouldn't take long, especially with this step by step tutorial.
1.Choose your website name and buy the domain and hosting
Ideally you would be able to buy the domain that relates to your Etsy shop name.
So for example, if you Etsy shop is called Donna's Delightful Designs, the best domain would be www.donnasdelightfuldesigns.com.
To see if the domain you want is available, head to Namecheap.com and plug your chosen name into the search bar.
If it is available, you can go ahead and purchase the domain, if not, you can play around until you find a name that you want that is available.
Keeping your name similar to your Etsy shop name is the best bet, even if it is not exactly the same.
I recently did this and found it to the most cost-effective way to launch my site (I got the domain and hosting for a year for under $40).
Once you have purchased your domain on Namecheap, you will get the option to add on WordPress hosting
Choose EasyWP WordPress as it has everything you need for a cheap price.
Now you can click the link at the bottom to start creating your website (this will seriously take 5 minutes)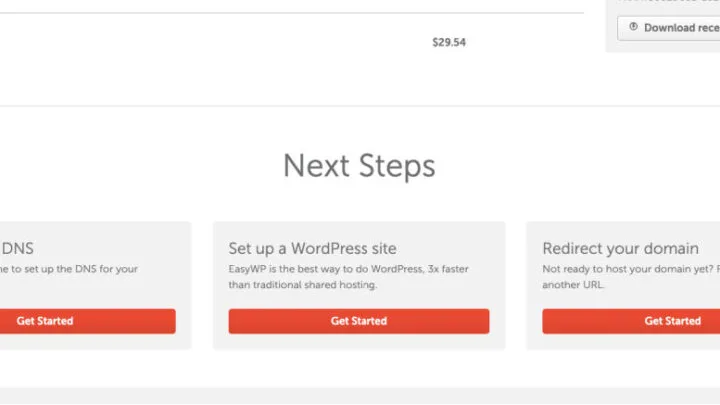 Follow the steps to add the domain that you just bought to your hosting plan and to start your website: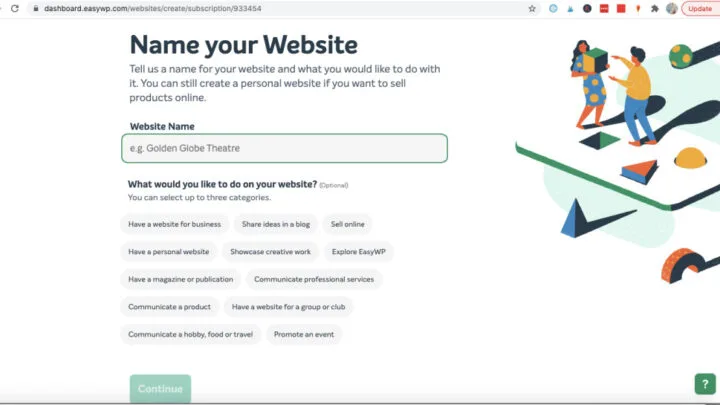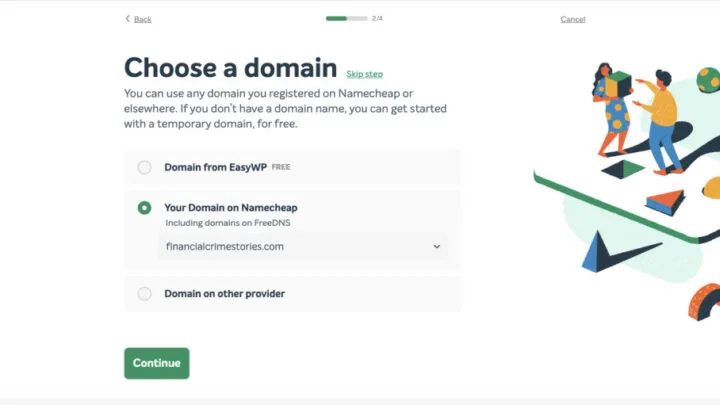 You can then choose some plugins. From the list given by Namecheap, I only add the Yoast SEO Plugin:
Now you are all ready to launch your site. All you need to do is pick a WordPress Theme to make your site look nice. I recommend using the free theme from Astra. I use it on several sites and it is easy and lightweight so it won't slow your site down.
Once you have downloaded Astra from their site, you can add it to your website by heading to "appearance>themes" on the left-hand menu:
Once you have added your theme, you can go to appearance> customize and mess around with colors and fonts until you like how your site looks.
Now your site is ready to go! It's time to add your Etsy shop to your website. For this you have two options:
1. Create Your Own Shop Page
The first option you have is to launch your own website and then add a shop to the site.
This is not linked to your Etsy shop so you can sell the products at whatever prices you want and will not incur any Etsy fees.
This option is great for anyone who wants to get started with their own website and boost sales through channels other than Etsy.
It's also perfect for anyone who wants to create a whole business around their website. You can really create a brand with social media, blog posts and product recommendations.
This is the option I chose when I launched my Etsy shop because I already had an established website. Even now, I get more sales through my site directly than through my Etsy store.
How to easily create a shop on your website:
Join a merchant program that will handle your sales. I personally use Sendowl and have done for about 5 years. I add my products to Sendowl then create a sales page on my website that links to the Sendowl shopping cart.
Here is an example for a sales page on my site: Printable Etsy Store Planner.
You can also consider using Shopify or adding a commerce plugin such as Woocommerce.
Both are easy to set up, I just use Sendowl as I found it the easiest to get started with plus it allows me to have affiliates and pay them a commission for referring sales.
2. Embed Your Etsy Shop On Your Website
The second option is to embed your Etsy shop into the website using a plugin. This will mean that your website directly links to your Etsy store and all sales go through Etsy.
Embedding your Etsy shop is really easy to do and will allow you to promote your products on the site while directing customers right to your Etsy shop.
This method does mean that you will still pay Etsy fees and transaction costs.
The top plugin to use for embedding your Etsy store is Etsy360.
Etsy360 will integrate directly into your website and show all your products, photos and listings. Any changes you make to your Etsy store will update in real time on your website.
Another nice feature of this plugin is that it has a built-in shopping cart so customers can shop directly on your website then they will be taken to Etsy to checkout.
Etsy360 costs $14 a year and you will still be liable for all the regular Etsy fees so it can be a bit pricier than creating your own sales page on your site.
How To Use The Etsy Website Builder
If starting your own website doesn't appeal, you can take advantage of Pattern, which is Etsy's own website builder for shop owners.
Pattern provides you with a personalized, separate website for your business.
Your inventory will synced and managed centrally through Shop Manager, but your website will not show up in Etsy search.
Pattern does allow you to sell items that might not be accepted by Etsy and it is a great option if you want your own website without managing it directly.
Bear in mind that you will still be responsible for driving traffic to your site with Pattern as it is a completely separate URL from your Etsy shop.
How much does Pattern cost?
A Pattern website is free for 30 days, then you will be charged $15.00 USD per month.
It works out similar to the first two options when it comes to price although managing your own shop would allow you to raise prices and also avoid Etsy fees for anything sold on your site (not the case with Pattern or Etsy360).
Here's an example of a website using Pattern
Final Thoughts On Creating An Etsy Store Website
Websites for Etsy sellers are popular because they allow you to tap into a wider audience than just your Etsy shop visitors. Depending on your needs and your budget, you can choose to launch your own website then integrate your Etsy store or create a standalone shop.
If maintaining your own website doesn't appeal, Pattern, the Etsy website builder is a nice option although the additional cost will eat into your Etsy shop profits.
More Etsy Tips
How To Start Your Own Etsy Printables Business
12 Best Things To Sell On Etsy To Make Money