Who doesn't love farmhouse home decor? It's fresh, clean and looks great in any kind of home. If you are interested in making some money selling crafts at fairs or online, check out the 12 farmhouse wood projects below.
They are perfect for making yourself and selling or giving as gifts to loved ones. They also make great sellers at school bazaars and even silent auctions.
If you love these farmhouse projects, make sure to check out my other handmade wood projects that sell.
This post contains affiliate links. Please read my Disclosure for more information
MORE CRAFTS TO MAKE AND SELL
Simple Wood Pallet Projects To Make And Sell
10 Easy DIY Crafts To Sell Or Give As Gifts
Start A Soap Making Business From Home
Farmhouse Wood Projects To Make And Sell
Below are 12 awesome farmhouse crafts made of wood that you can make and sell online or at craft fairs. The non-Etsy links all include tutorials to get your started.
You can take this idea and make it your own. Any kitchen would look great with a rustic storage box like this.
This is a really fun project to make if you have a laser engraver.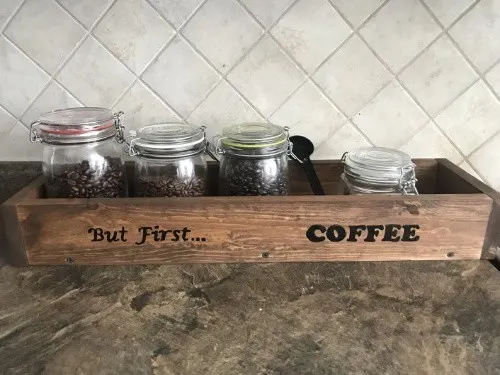 I love this ladder! It's surprisingly easy to make.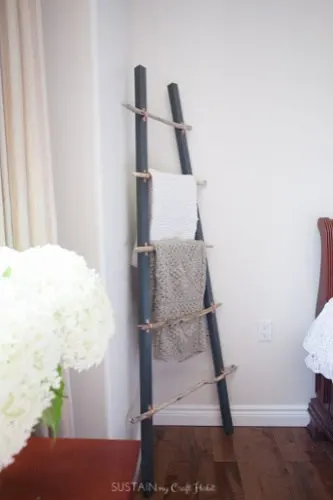 Farmhouse wooden signs are a huge draw on Etsy and at craft markets.
This wooden tray would make an awesome gift. (Include a candle or some tea for an extra special present).
To make these even more special, you can personalize them with a name or wedding date. They are one of the hottest laser engraving ideas to sell if you own a wood burner.
You can use whatever word you like to make this awesome sign.
These would make perfect centrepieces for a wedding or special event.
Farmhouse Crate Centrepiece from Making Manzanita
Add mason jars painted with milk paint for the perfect farmhouse look.
Barnwood Picture Frame with Metal Wreath from Our Crafty Mom
This farmhouse picture frame is perfect for an entryway.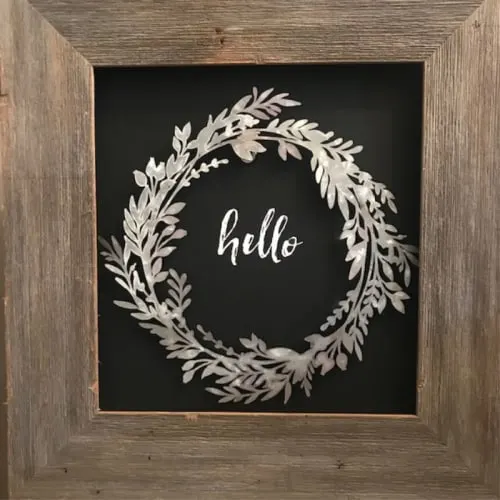 I can imagine this centrepiece tray filled with mini pumpkins in the fall.
Here is another awesome craft that is much easier to make than it looks.
If you like the towel rack above, you will love this cute jewelry holder that would also work great for hair bows.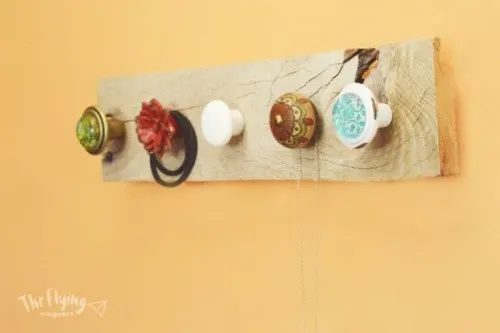 Click the link for the detailed tutorial for this cute birthday sign. You could also use it for anniversaries.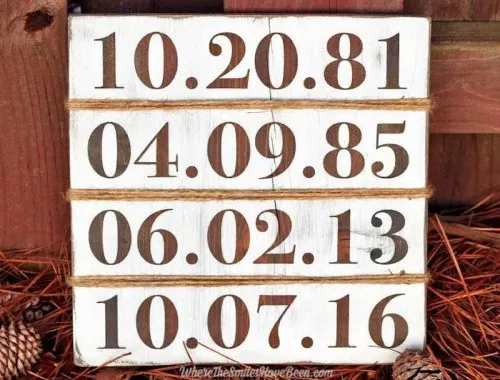 More Crafts To Make And Sell
DIY Baby Items To Make And Sell
What To Sell At A Farmer's Market To Make Money
15+ Cricut Maker Projects To Sell