Simple Wood Pallet Projects are a great way to get started with woodworking and handicrafts. There are so many things to make out of pallets that you can make and sell at craft fairs.
Below you will find a list of profitable pallet projects that are perfect for gift-giving or use in your own Etsy Store.
Pallet projects are pretty cost-effective once you can source the pallets.
You will need standard woodworking tools and paint depending on what you are trying to make. Read on for some great ideas and tutorials.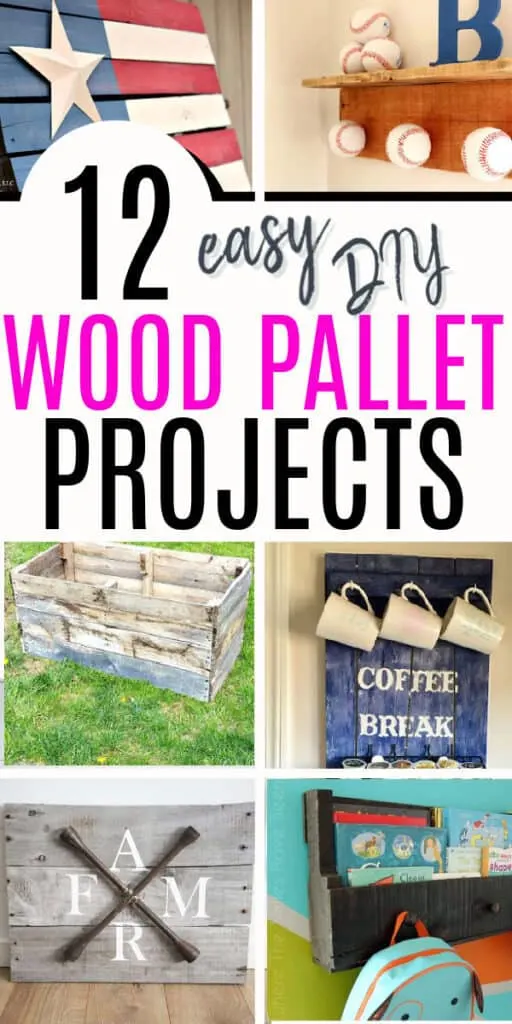 This post contains affiliate links. Please read my Disclosure for more information.
MORE GREAT WOOD PROJECTS
12 Farmhouse Wood Projects To Make And Sell
10 Handmade Wood Projects That Sell
Where to find wood pallets for free
You can buy wood pallets from suppliers but if you want to keep costs down, consider sourcing them for free.
Note that most stores such as Walmart and Lowes ship their wood pallets back to the supplier so they will not give them to you for free.
Some places to try include:
Craigslist and Kijiji (free market places)
Facebook buy and sell groups
Supermarkets
Construction sites.
Small businesses.
Simple Wood Pallet Projects
DIY Baseball Cap Rack from Scrappy Geek
This is one of the most simple wood pallet projects on this list and it perfect for beginners. I can just see it in a little boy or girl's room!
Planter boxes are one of the most profitable pallet projects you can make, and the good thing is that the pallets don't need to be brand new in order to make a great planter box.
Save counter space with this awesome coffee station made from wood pallets. Such a great idea!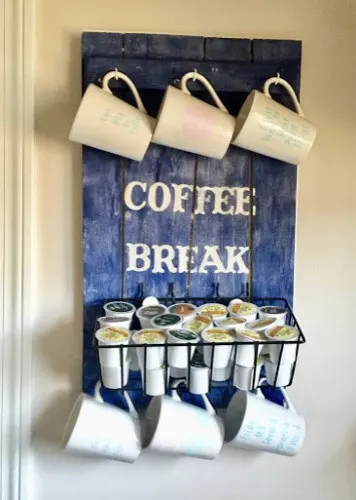 I love Farmhouse Wood Projects like this one! It would look so cute on the mantel.
You can great letters with vinyl or use a laser engraver.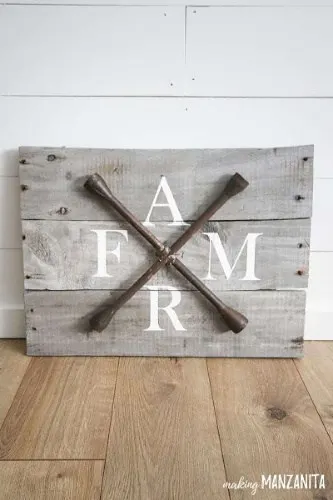 This is a slightly more involved project but it would look so great on a front porch!
Laundry Shelf Made Of Wood Pallets from Cook Eat Go
This laundry shelf could also function as an office organizer of even a laundry sorter in the bedroom.
A mud kitchen is a great addition to any outdoor space or daycare.
Here's your table to go with the pallet outdoor lounge chair above!
Rustic American flag pallet from Pink Fortitude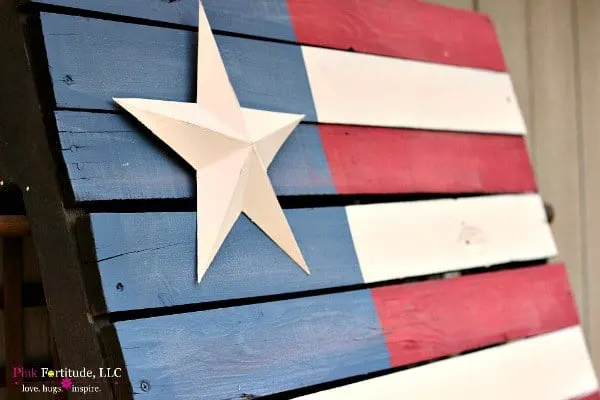 More DIY Projects to Make and Sell
DIY Baby Items To Make And Sell
10 Easy DIY Crafts To Sell Or Give As Gifts
Start A Soap Making Business From Home