If you've ever wondered what the best things to sell at flea markets are, you've come to the right place.
Reselling flea market finds is one of the best money makers out there.
You probably know that side hustlers are turning a great profit from all kinds of products right now.
In this blog post, I'll be revealing the best stuff to sell at flea markets that the top sellers know.
Whether you're a seasoned reseller looking to expand your inventory or a first-time seller eager to make a splash, get ready to discover the winning formula for flea market success.
From vintage treasures to handmade delights, I've got you covered with a curated list of crowd-pleasing items that will have buyers lining up at your booth.
So let's dive in and unlock the secrets of what truly sells like hotcakes in the exciting world of flea markets!
This post may contain affiliate links. Please read my disclosure for more information.
MORE FUN THINGS TO SELL FOR A PROFIT
Ultimate Guide On How To Sell Jewelry On Etsy
31 Best Things To Sell On eBay For A Profit
21 Best Things to Sell at Flea Markets
If you're ready to turn your love for treasure hunting into a profitable venture, you will love this list of the best selling flea market items right now.
Your local flea market is a great place to make money selling things you find at yard sales, local markets and thrift stores.
But how to find the right products that will actually make you good money?
With dozens of vendors competing for the same potential customers, knowing what sells and what doesn't is key to successful flea market selling.
Below you will find the types of items that are in high demand and that fetch a higher price.
If you are ready to start your own flea market business, read on for the best things to look for.
Vintage Clothing
Ah, the allure of vintage fashion!
Whether it's a funky '70s jumpsuit or a classic leather jacket from the '50s, vintage pieces never go out of style.
You may not believe it but even items from the 1990s are now classed as vintage items!
Embrace the nostalgia and curate a collection of unique items that cater to different eras and styles.
Keep an eye out for high-quality pieces with popular brands or distinctive designs, as they tend to fetch higher prices.
Bear in mind that vintage clothes include things such as sports memorabilia.
Old school baseball caps, especially are really popular.
Another popular item is kids' clothing.
Young kids grow fast so a lot of their clothing is in great condition meaning it is a big seller among bargain hunters.
Retro Electronics and Gadgets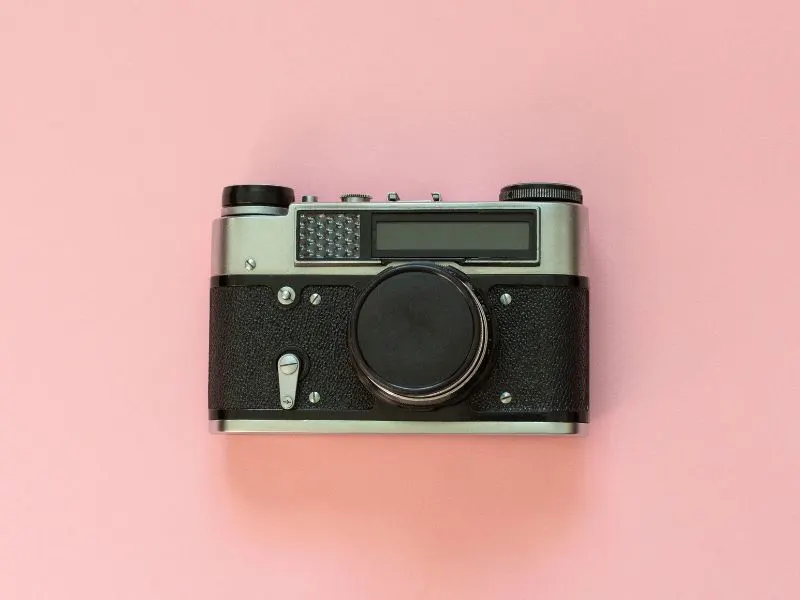 Step into the world of nostalgia with retro electronics and gadgets that bring back memories of simpler times.
Think old-school video game consoles like the Nintendo Entertainment System (NES) or Sega Genesis, vintage cameras, Walkmans, or even typewriters.
These items have a dedicated following of collectors and enthusiasts who are willing to pay a premium for a piece of their childhood or a quirky addition to their decor.
Scour thrift stores, estate sales, and online platforms to find these retro treasures, and watch as they fly off your flea market table.
Antique Furniture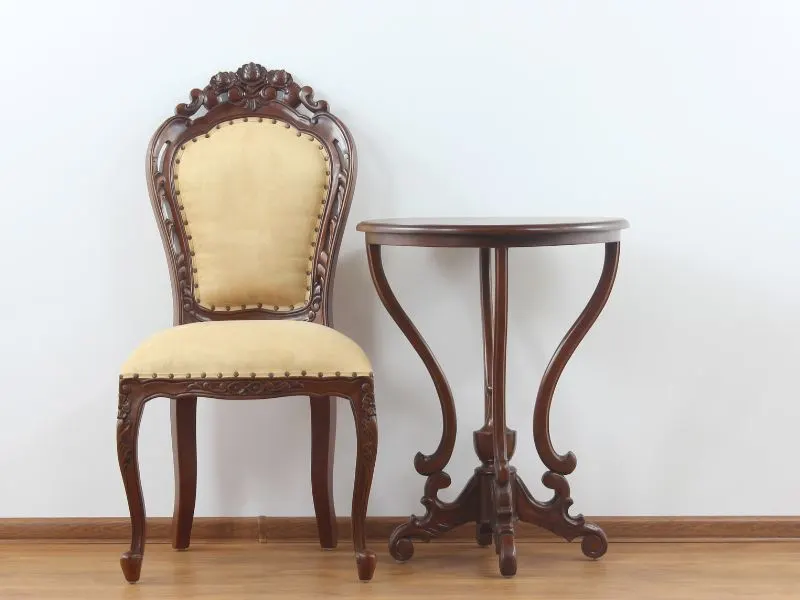 There's something undeniably charming about well-crafted antique furniture that adds character to any space.
From intricately carved wooden chairs to elegant Victorian dressers, antique items for the home can turn heads and open wallets at flea markets.
Keep an eye out for sturdy pieces in good condition, and if possible, give them a little TLC to restore their beauty.
Flipping furniture with a touch of refinishing or reupholstering can help to turn a curbside find into a profitable flea market flip.
Bear in mind, with large items like furniture, you may want to offer delivery or provide the number of a delivery service.
This is the best way to get those sales from people who don't have a way to get a piece of furniture home.
Handmade Crafts and Artwork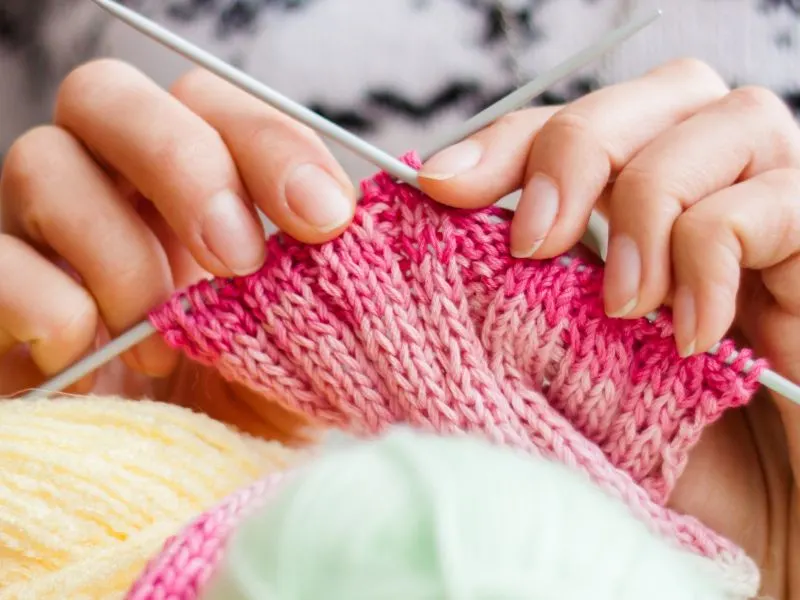 Tap into your creative side and showcase your artistic prowess by offering handmade crafts and artwork at the flea market.
Flea markets are a good place for side hustlers to sell their handmade products.
In fact, there are so many fantastic crafts to sell at flea markets, that I made a whole list for you.
People appreciate the uniqueness and personal touch that comes with handmade items.
If you have a skill such as knitting or painting, why not get your own booth and start to make money at swap meets and outdoor markets?
Another really popular item are woodworking projects.
Here is a list of the best wood crafts to sell at flea markets.
Make sure to also set up a Facebook page and print off business cards too!
Vintage Home Decor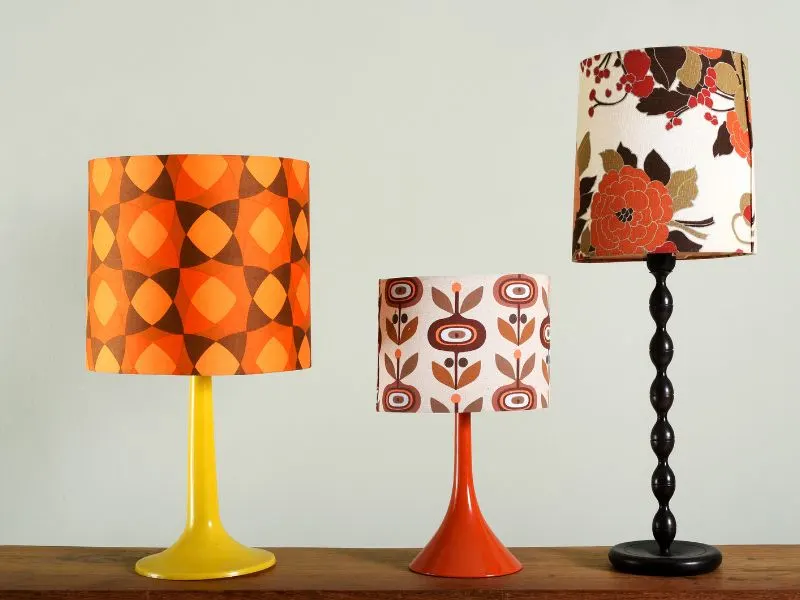 From antique lamps and decorative mirrors to retro kitchenware and vintage posters, all kinds of collectible items are popular with people looking for a good bargain.
Your neighborhood garage sale or thrift store is a great place to source items for your flea market booth selling these products.
Collectible Toys and Action Figures
Toys aren't just for kids—they're serious business in the world of collectibles.
The profit margins are some of the highest among flea market vendors and they are a fun thing to sell too!
Action figures, comic books, trading cards, and other memorabilia from beloved franchises like Star Wars, Marvel, or Barbie have a devoted fan base that's always on the hunt for rare finds.
Keep an eye out for limited editions, discontinued items, or items in pristine condition.
Vintage Jewelry
Sparkling gems and timeless elegance—vintage jewelry is a treasure trove of extra money if you sell the right things.
From delicate art deco pieces to bold statement accessories from the '80s, vintage jewelry is one of the best things to sell at flea markets.
Look for items made with precious metals, gemstones, or intricate craftsmanship.
Don't shy away from broken or mismatched pieces either, as they can be repurposed or used for crafts.
Clean and present your jewelry items using velvet table cloths and cute jewelry stands to catch the eye of potential buyers.
Vinyl Records
One of the most popular items at all the best flea markets is always vintage vinyl.
With the resurgence of interest in analog music, vinyl has experienced a revival, making it a sought-after item at flea markets.
People will spend a lot of money and a lot of time hunting out specific LPs that they want.
Dig through crates and bins at thrift stores, estate sales, and garage sales to uncover hidden vinyl gems.
Look for rare albums, limited editions, and iconic artists across various genres.
Antique Books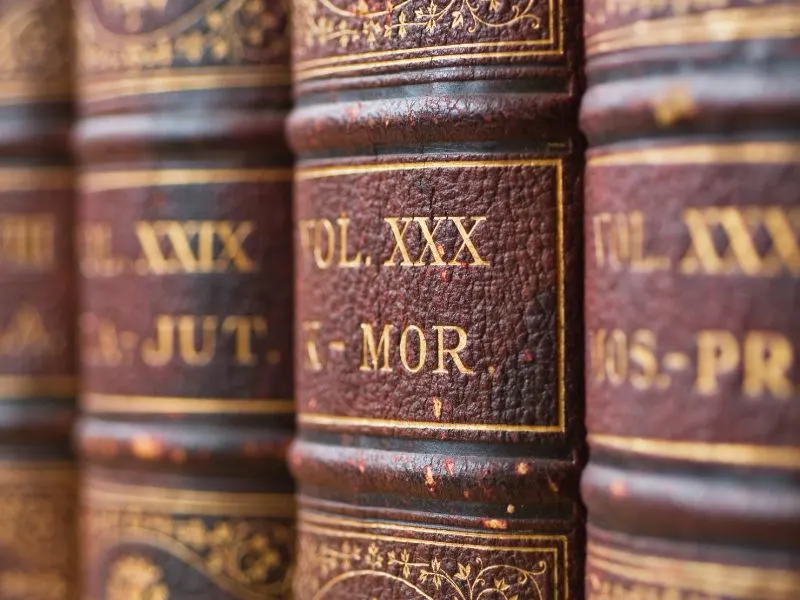 For those who appreciate the written word, antique books are a delightful find.
In fact, selling used books online or at flea markets is a great way to profit from your love of reading.
Seek out first editions, classic literature, or books with unique bindings or illustrations.
Don't overlook niche subjects or specialized books that cater to collectors' interests.
Whether it's a vintage cookbook, a rare poetry collection, or a historical tome, antique books have a timeless appeal that attracts both avid readers and collectors.
Vintage Kitchenware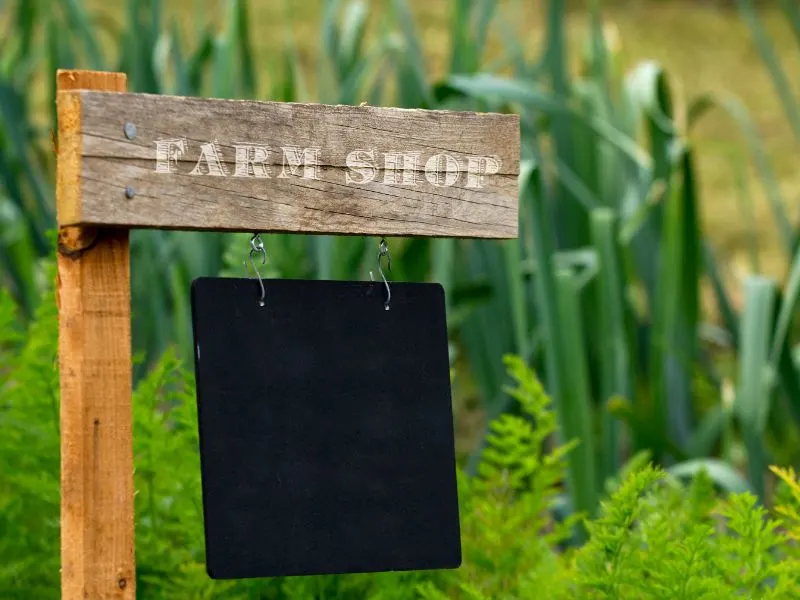 Bring a touch of nostalgia to the heart of the home with vintage kitchenware.
Delightful finds like retro Pyrex dishes, colorful enamelware, or antique cutlery can transform a kitchen into a vintage oasis.
Look for items that are in good condition and offer a unique flair to culinary enthusiasts.
Vintage mixing bowls, baking pans, and utensils with charming designs are highly sought after.
Clean the kitchenware thoroughly and display them attractively, giving potential buyers a glimpse into the past and igniting their desire to recreate a vintage-inspired kitchen.
Unique Collectibles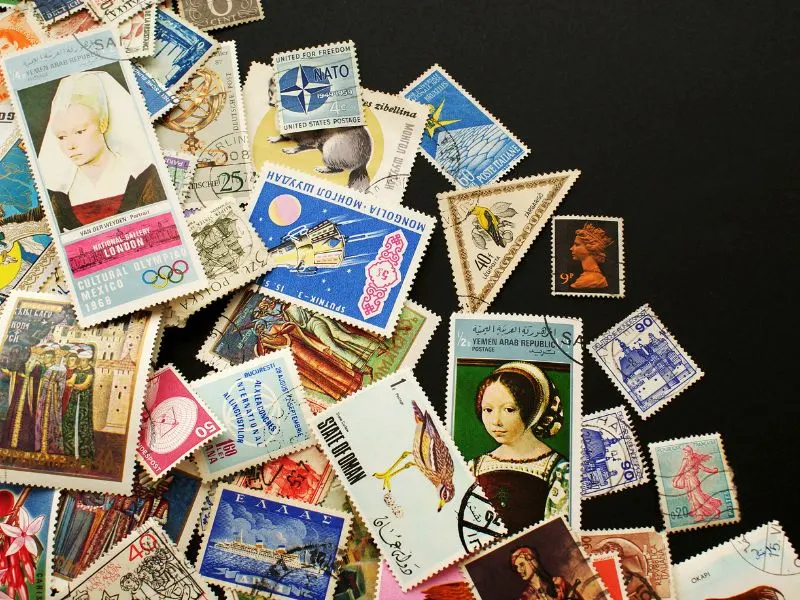 Flea markets are known for their eclectic mix of unique and unusual items.
From quirky vintage signage to antique trinkets and curiosities, everyone knows that flea markets are the best places to find unique items.
​Things such as baseball cards and old coins and stamps are some of the items that fetch a high selling price.
Upcycled and Repurposed Items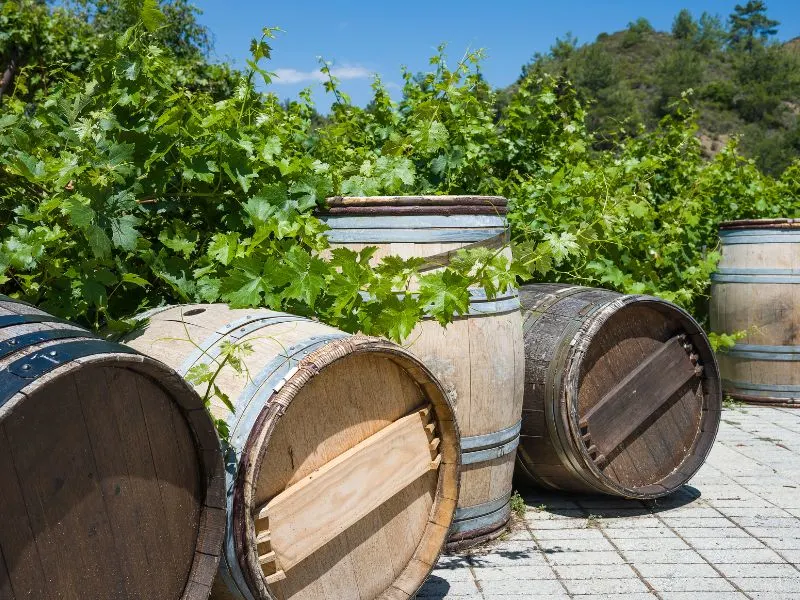 If you have a good eye for potential, you can join the leagues of flea market sellers who flip items for a profit.
Transforming old and forgotten objects into unique and functional pieces is not only environmentally friendly but also a great way to make money.
Give new life to discarded furniture by repainting and adding creative touches.
Turn vintage suitcases into stylish shelves or storage units.
Explore endless possibilities by repurposing items like mason jars, wine barrels, or salvaged wood.
Vintage Accessories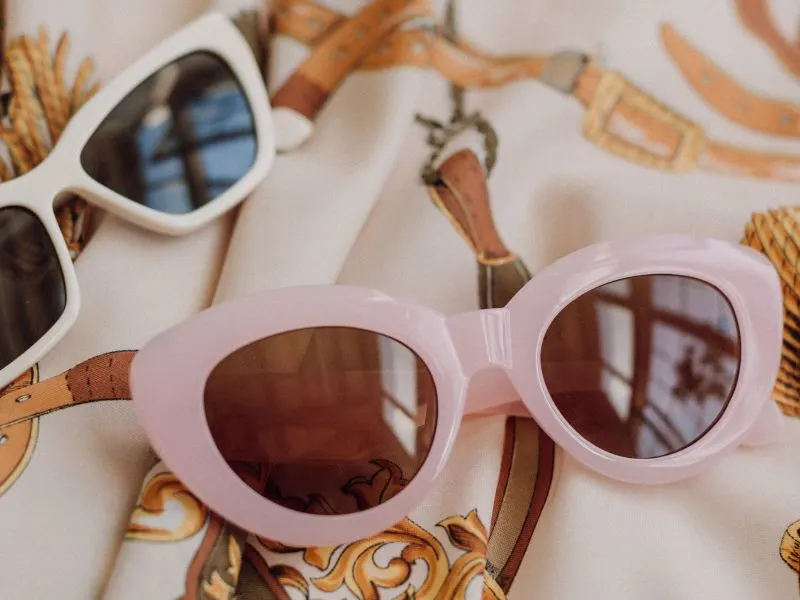 Vintage fashion accessories are popular with lots of flea market shoppers.
Consider items such as hats, gloves, scarves, belts, and handbags from bygone eras.
Look for unique designs, quality craftsmanship, and materials that have stood the test of time.
Whether it's a beaded clutch from the Roaring Twenties or a retro sunglasses collection, vintage accessories offer buyers the chance to add a touch of elegance and individuality to their wardrobe.
Farmhouse Decor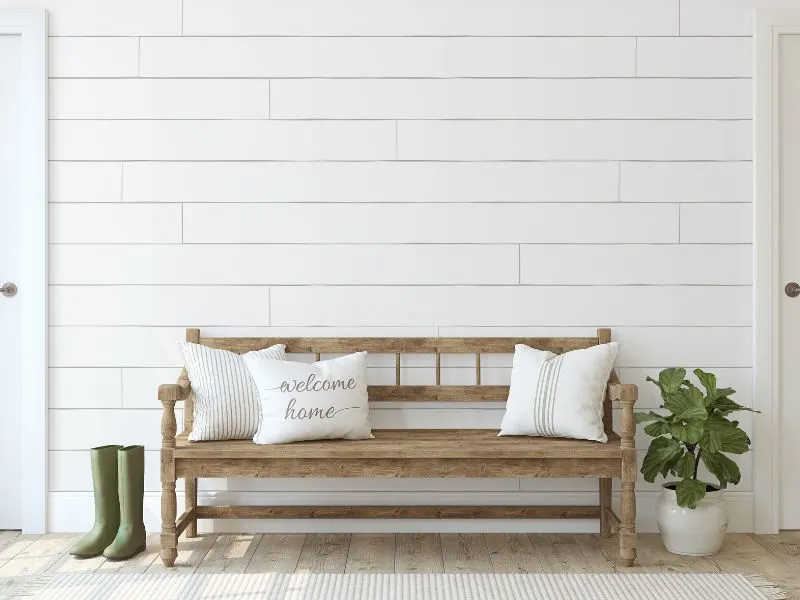 With its cozy and inviting aesthetic, farmhouse style has been the number one home decor style for the last 10 years.
For many people, flea markets are the perfect place for finding farmhouse-inspired items such as antique farm tools, galvanized metal containers, distressed wooden furniture, and vintage signs.
You can often find these items at low prices and then clean them up and sell them for a profit at your next flea market sale.
Mid-Century Modern
Furniture, lighting fixtures, and home accessories from this era are some of the most expensive items to sell at flea markets.
Keep an eye out for iconic designs by renowned mid-century modern designers such as Eames, Saarinen, or Panton.
Additionally, look for lesser-known pieces that embody the style of the era.
From teak sideboards to geometric-patterned fabrics, mid-century modern items will attract buyers who are willing to pay high prices for the right piece.
Outdoor and Garden Décor
From weathered planters and garden tools to antique wrought-iron furniture and vintage garden ornaments, selling items for the outdoors is an easy way to get started in the flea market business.
Vintage birdhouses, watering cans, and rustic garden signs are always popular while vintage patio sets or wrought-iron benches can also fetch great prices.
Musical Instruments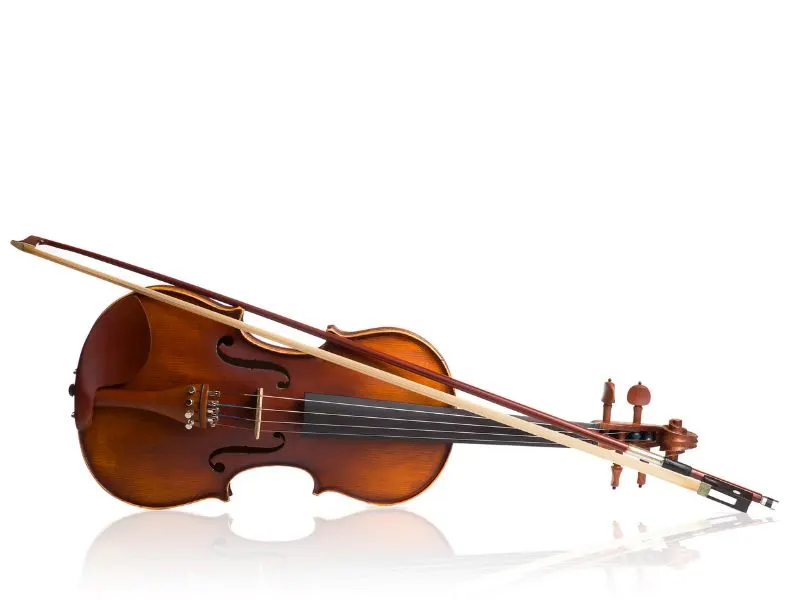 From guitars and keyboards to brass instruments and drums, vintage and used musical instruments have a strong market demand.
Look for instruments in good condition, paying attention to any necessary repairs or maintenance.
Vintage guitars from well-known brands or unique instruments like an accordion or sitar are also a good option.
Sporting Goods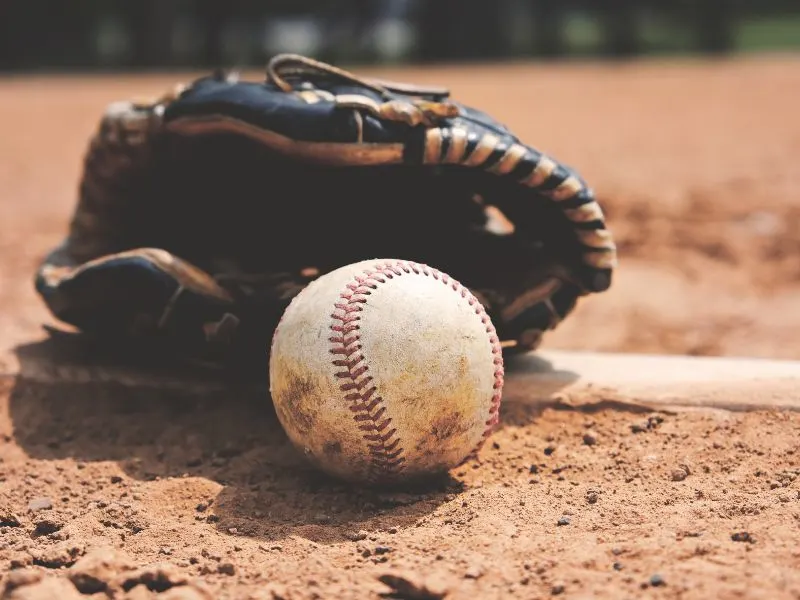 Sports enthusiasts are always on the lookout for a great deal in vintage and collectible sporting goods.
Whether it's a classic baseball mitt, a retro skateboard, or a vintage fishing rod, these items hold a nostalgic appeal for lots of people.
Keep an eye out for well-preserved equipment and memorabilia from popular sports like baseball, basketball, football, and golf.
Vintage jerseys, trading cards, and autographed items are also highly sought after.
Show off your sporting goods collection, and let the thrill of the game ignite the excitement of potential buyers.
Artisanal Crafts
Although not strictly second-hand, handmade goods are some of the best items to sell at flea markets.
Flea markets provide a platform for artisans to showcase their handmade creations, appealing to buyers seeking one-of-a-kind items.
From homemade soaps to all-natural candles made with essential oils, the possibilities are endless.
If you like baking, you could even sell handmade doggy treats.
Vintage Luggage and Trunks
Old items like vintage suitcases and travel trunks add a touch of vintage flair to any space.
Look for well-preserved suitcases, trunks, and travel bags with distinctive designs or interesting labels.
Vintage Louis Vuitton, Hartmann, or Goyard pieces are particularly sought after.
These items can serve as statement pieces in home decor, creative storage solutions, or even as unique coffee tables.
Clean and restore the luggage, showcasing their charm and providing potential buyers with a glimpse into the romantic era of travel.
Food Items
The most popular booths at farmer's markets and flea markets are always the food vendors.
If you are still stuck on what to sell, then food is a good idea.
Of course, you'll need to check local food handling laws.
You can sell all kinds of different items such baked goods, cookies, organic fruit or snacks.
Most flea markets have ad-hoc coffee shops and food trucks and this can be a great way to make money if you are willing to travel to different venues.
Make sure to create a social media presence so you can tell your fans where to find you each weekend.
The Best Things To Sell At Flea Markets: Final Thoughts
And there you have it, the 21 best things to sell at flea markets!
From vintage clothing to antique furniture and handmade crafts, these items will captivate buyers and fill your pockets with cash.
Remember, success at flea markets comes down to market research, a keen eye for quality, and a dash of creativity.
Stay informed about current trends and popular collectibles, showcase unique finds that set you apart from the competition.
Happy flipping, and may your flea market endeavors be profitable and filled with joy!