Do you love your daily mocachino and wish you could get paid to drink coffee?
Well, you're in luck!
There are actually a surprising number of ways you can earn money while enjoying your daily cup of joe.
From online platforms to local coffee shops, there are plenty of opportunities to turn your coffee habit into a profitable venture.
Read on for the best ways to make money while sipping on that pumpkin spice latte!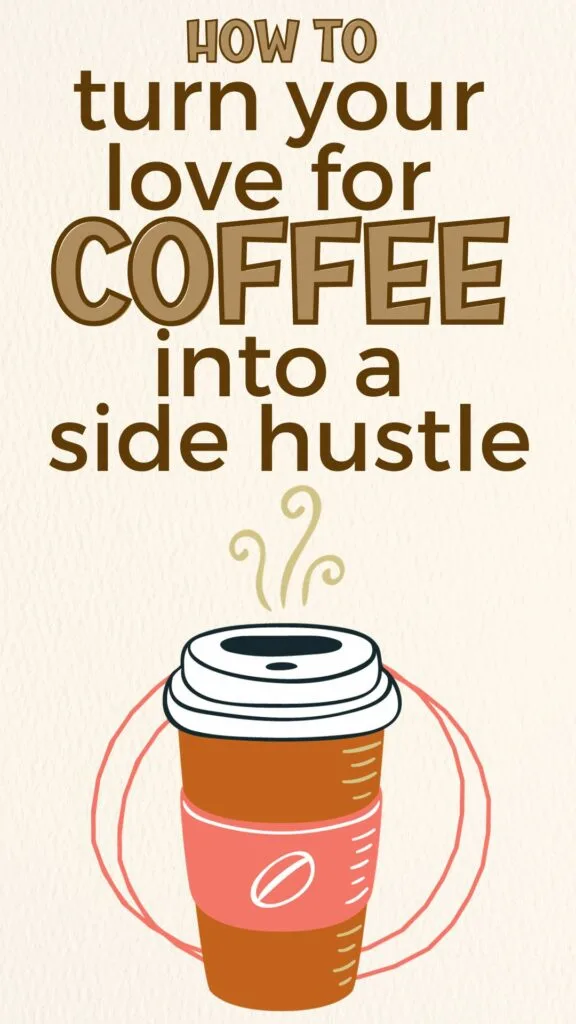 This post may contain affiliate links. Please read my disclosure for more information
MORE FUN WAYS TO MAKE MONEY
25 Genius Ways to Make Money for Staying in Hotels
21 Best Stuff to Sell at Flea Markets
Can You Really Get Paid To Drink Coffee?
Before we dive into the various ways you can get paid to drink coffee, let's first discuss what this really means.
Essentially, making money for drinking coffee means finding ways to monetize your love of coffee.
This could include anything from reviewing coffee products online to becoming a brand ambassador for a coffee company.
And what if coffee is not your drink of choice? Don't worry!
We have you covered with some amazing ways to get paid to sip tea too!
The key is to find ways to turn your passion for coffee into a source of income.
21 Ways to Get Paid to Drink Coffee
Make money for drinking coffee and have fun doing what you love with these fun coffee side hustles and full-time job opportunities.
If you're a coffee lover, you will be happy to learn that there are many ways to get paid to drink coffee.
Here are some options to consider:
Coffee Taster
If you have a refined palate and can distinguish different coffee flavors, working as a coffee taster will be your dream job.
Companies hire coffee testers to evaluate the quality of their beans and give honest feedback.
Of course, you will need to be a coffee connoisseur to be a good taste taster.
International Coffee Tasting has a great training program and certification that can help you get your foot in the door.
By the way, if this sounds like your kind of thing, another opportunity to to get paid to drink beer as a beer tester, among other jobs.
Coffee Review Blogger
If you have a talent for writing and love to share your opinions about coffee, you could become a coffee review blogger.
You can start your own blog or write for an existing coffee website.
As a coffee blogger, you'll get to try new coffee blends and share your thoughts with your readers.
How would blogging make you money?
Well, you can put ads on your website or even sell your own white-labeled products.
Coffee Affiliate Marketing
If you have an online presence, you can earn money by promoting coffee products through affiliate marketing.
Affiliate marketing is when you recommend a product and make a commission when someone buys based on your recommendation.
You can generate sales through social media posts or through a corporate website.
Affiliate marketing can be a great way to earn passive income while enjoying your favorite coffee blends.
To find affiliate programs to join, one of the best things to do is join an affiliate network such as ShareASale.
It's free to join and will give you access to many different companies to promote.
Here are some of the coffee companies that have affiliate marketing programs through ShareaSale: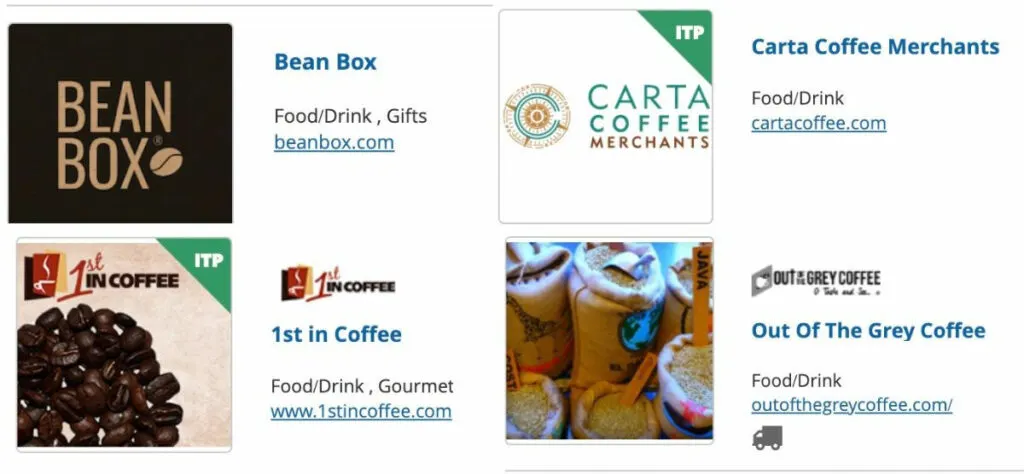 Coffee Contests
Are you a whizz with the French Press?
You might be a good candidate for some of the huge coffee contests that happen all over the world.
Coffee contests are a great way to showcase your coffee-making skills and win cash prizes.
There are many coffee competitions, including latte art competitions, brewing competitions, and more.
Here are some examples of coffee competitions out there:
Competitors have 15 minutes to prepare and serve espressos, milk-based and original signature beverages to four sensory judges, all while being assessed on their preparation abilities by two technical judges.In this Canadian national contest,
If you're passionate about coffee and have some skills, you might want to consider entering a coffee contest.
The winner of the national competition gets to attend the World Barista Championship for even more great prizes.
​This contest is for small businesses that make their own coffee.
If you are a coffee roaster, then this competition can get you on the map and catapult you to success and prizes!
In this contest, you have 10 minutes to make a drink order for the judges.
The lucky person who wins the top prize gets to go on the ultimate coffee-drinking journey to a fabulous vacation-spot.
Coffee Shop Jobs
It may sound obvious but for self-proclaimed Starbucks junkies, working in a coffee shop might be the perfect job.
It can be a fun way to earn money while enjoying your favorite coffee and checking out new flavors first.
Working as a coffee shop barista requires excellent customer service skills but it can be very rewarding.
You'll get to interact with customers, learn more about the coffee industry and taste-test different coffee brands.
Social Media Coffee Ambassador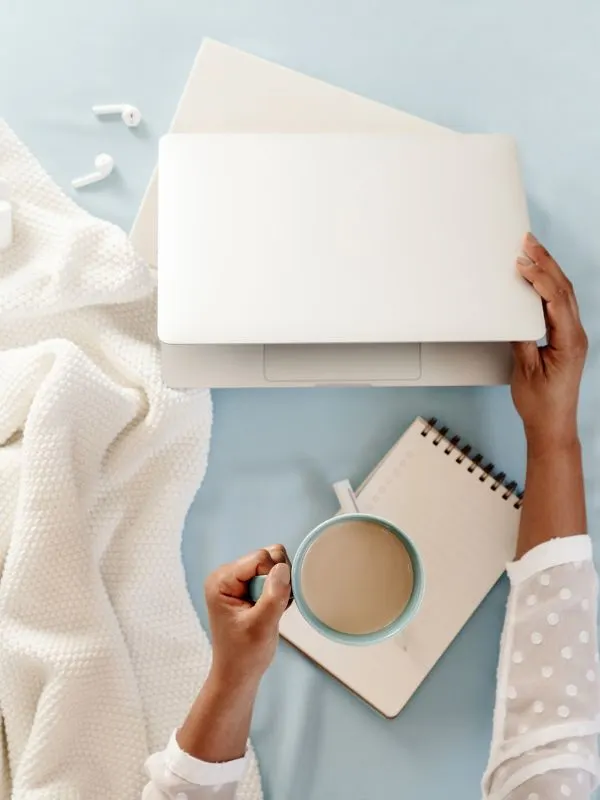 If you have a strong social media presence, you can become a coffee ambassador on Instagram or other platforms such as TikTok.
Coffee companies often partner with influencers to promote their products.
As a coffee ambassador, you'll get to try new coffee blends and share them with your followers.
Survey Websites
Survey websites pay you for your opinion and many times will happily pay you in coffee shop gift cards.
Some of the best survey websites that pay you to drink coffee include:
Swagbucks is a popular survey website that pays you in points that can be redeemed for cash or Starbucks gift cards.
You can earn points by completing surveys about coffee.
By the way, here are 10 Ways To Earn A FREE Starbucks Drink.
This is a survey website that pays you in cash via PayPal or gift cards.
They offer surveys about coffee and other products.
InboxDollars is a survey website that pays you in points that can be redeemed for cash or gift cards.
They offer surveys about coffee and other products.
Cashback Websites
Cashback websites pay you for your purchases meaning you can save money on purchases at local cafes and get paid to drink coffee.
Many of these websites offer cashback on coffee purchases, so you can earn rewards for buying your favorite brew.
Some of the best cashback websites that pay you to drink coffee include:
Sell Coffee Related Products
There are many different ways to get paid to drink coffee and one of the easiest is to make and sell coffee-related paraphernalia.
Consider things such as travel mugs, coffee cup koozies or even funny t-shirts for coffee lovers.
You could start an Etsy shop and sell your products there or at craft fairs.
Alternatively, you could approach local shops and independent coffee shops to see if they would add your goods to their shelves as part of the "buy-local lifestyle".
Coffee Roaster
Have a quick search on any of the major job boards and you will see that there are lots of coffee roaster jobs out there.
This is an in-demand professional that can pay upwards of $20 an hour.
You will be responsible for roasting specialty coffee in a timely, efficient, sanitary and consistent manner. T
The job requirements also involve other related aspects of the coffee supply chain, including blend design and order fulfillment.
This is a fun job and a great way to turn your love for coffee into a career.
Coffee Influencer
Social media is an excellent platform to promote your love for coffee and earn some money.
With a strong social presence, you can leverage your social channels to promote coffee-related products and services and earn a commission for every sale made through your referral link.
You can also collaborate with coffee shops and coffee brands to create sponsored content for your social media channels.
You can create engaging content that promotes their products and services in a subtle way.
Coffee YouTuber
One way to monetize your social media is by creating a coffee channel where you share your love for coffee, your favorite coffee shops, and coffee-related products.
You could review different coffee machines or the newest products from corporate coffee joints like Dunkin' Donuts or Tim Hortons.
You can partner with coffee shops and coffee brands to promote their products and services on your channel.
​Teach Your Barista Skills
While lots of people are coffee drinkers, not everyone knows how to make their cups of coffee look amazing.
If you are a bit of a coffee machine technician or you know how to make fun designs on your drinks, why not teach others your skills?
You could create online videos and sell them as a course or ask a locally-owned cafe if you can host workshops at their business.
Food Photographer
One of the unique ways to make money drinking coffee is to sell your stock photos online.
If you are handy with your iPhone and you have a knack for taking great pictures, why not take photos of your amazing cups of coffee and then sell them online?
Here are the best stock photo sites that brands and bloggers use to get amazing photos of drinks and food items.
Love all kinds of beverages? Here are some great ways to drink wine too!
Create New Coffee Drinks And Sell Your Recipes
Whether you roast your own beans or just love creating new drinks, coffee addicts may love trying your new concoctions.
You could start a recipe website or create an ebook of your creations and sell it on Amazon KDP or other sites.
Mystery Shopper
Major chains often hire mystery shoppers to scout out their stores and products.
This can be a fun and interesting way to get paid to drink coffee, among other things.
How it works:
In most cases, you will get an assignment which asks you to visit corporate coffee shops to evaluate them and report back.
You may have to comment on:
The average wait time for your order
The quality of your drink
Customer service
For most assignments, you will receive an allowance to spend at the coffee shop plus a cash payment after your report has been approved.
Here are the best companies that hire mystery shoppers.
Open A Coffee Shop
Who wouldn't love to run a local cafe in their neighbourhood?
I've always thought it sounded like a fun and rewarding way to make extra money!
Of course, for this gig, you will need some initial investment for securing a location and supplies such as inventory and tables and chairs.
If you have always wanted to be a business owner, why not give it a go?
After all, everyone loves it when new coffee shops open in their town!
Become A Coffee Distributor Online
If your favorite coffee brands are a bit special, why not find out about becoming a distributor for them?
Maybe you can source organic beans from Cuba and open an online store on Shopify to sell them worldwide.
Coffee Shop Manager
So you want to work in a coffee shop but want to look beyond barista?
Why not become a manager at a store and get into the coffee industry that way?
As a coffee shop manager, you will be in charge of managing schedules, staffing and stock levels.
This can be a very fun and rewarding career if you have strong customer service skills.
Run A Gourmet Coffee Stand At A Farmer's Market
If you have ever been to a farmer's market then you know that people love discovering new products and grabbing a drink as they shop.
You can take advantage of this by finding unique coffee products and selling them in small batches.
Of course, in addition to selling bags of coffee grounds and beans. you can sell cups of delicious coffee to your visitors too!
Make And Sell Coffee Beauty Products
If you love making things and are crafty, why not capture the zeitgeist of coffee-related beauty products?
A lot of people love caffeine creams and serums as they can help depuff and smooth skin.
The great thing is, you can make a lot of them at home!
Here are some ideas:
You could sell your handcrafted products on Etsy or at local craft fairs.
Why Get Paid To Drink Coffee?
Now you know the best ways to make money from your coffee, why would you do it?
Here are some of the best reasons for giving it a go:
The Perks
You get paid to drink coffee: This is the most obvious perk. You get to enjoy your favorite beverage while earning some extra cash.
Flexible schedule: Many coffee-related jobs offer flexible schedules, allowing you to work when it's convenient for you.
Free coffee: Some jobs provide free coffee as a perk, saving you money on your daily caffeine fix.
Networking opportunities: Working in the coffee industry can provide networking opportunities with other coffee enthusiasts, which can lead to new opportunities.
The Drawbacks
Physical demands: Some coffee-related jobs require physical labor, such as carrying heavy bags of coffee beans or standing for long periods of time.
Inconsistent income: Depending on the job, your income may be inconsistent from week to week.
Health concerns: Drinking too much coffee can have negative health effects, such as increased heart rate and anxiety.
Overall, there are several perks and drawbacks to getting paid to drink coffee. It's important to consider your personal preferences and circumstances before pursuing a coffee-related job.
Get Paid To Drink Coffee: FAQs
How can I make money drinking coffee?
There are many ways to make money by drinking coffee.
You can become a professional coffee taster, participate in coffee taste tests or surveys, write reviews about coffee, or become a coffee influencer on social media.
You can also start your own coffee blog or YouTube channel and monetize it through advertising or sponsorships.
What are the requirements to become a professional coffee taster?
To become a professional coffee taster, you need to have a good sense of taste and smell, as well as knowledge of coffee varieties, roasting techniques, and brewing methods.
You can also take courses or certifications in coffee tasting and learn from experienced coffee tasters.