Are you organizing a fantastic school market? You'll love these tried and true successful market day ideas that are sure to be a hit!
From DIY items to easy school fair stand ideas for the not-so-crafty, we have you covered!
Pick some of the ideas from the list below and you are sure to have the best school market day ever!
This post may contain affiliate links. Please read my disclosure for more information
MORE FUN THINGS TO MAKE AND SELL
8 Best Selling Crochet Items On Etsy
16 Pinterest Christmas Crafts To Sell
Successful Market Day Ideas For Your School
Choosing what to sell at a school market day is a crucial decision.
After all, you have to make sure that people will actually buy what you make plus you need to turn a profit to make sure your fundraiser is a success.
Here's a handy list of things to consider when looking for things to make and sell:
Target Audience
Think about the age group and preferences of your school community.
What items are likely to appeal to students, parents, and teachers?
Seasonality
Consider the time of year when your school market day will take place.
Seasonal items can be a big hit – think hot cocoa in winter or lemonade in summer.
Profit Margin
Calculate the potential profit margin for each item you're considering.
You want to choose products that will generate a good return on investment.
Affordability
Keep in mind the budget of your target audience.
The items you sell should be reasonably priced so that they are accessible to everyone.
School Spirit
Incorporate school spirit into your products.
Customized merchandise with the school's logo or colors can be a big hit.
Ease Of Making
In most cases, you want students and their parents to make the items you sell at your school market so don't look for things that are too difficult to make or require specialized skills.
31 Successful Market Days Ideas
Picking what to sell at your school market day shouldn't be a chore.
Market days are a fun way to raise money for your school while showcasing the talents of students!
Here are some of the best and most successful market day ideas to use!
1. Homemade Treats
Cookies, brownies, and cupcakes, oh my!
Everyone loves a sweet indulgence.
Encourage parents, teachers, and students to whip up their favorite baked goods.
Pack them in cute containers, and you've got yourself a mouthwatering booth.
2. Handmade Jewelry
Simple handmade jewelry such as beaded necklaces, friendship bracelets or cute earrings are sure to be a hit and make great gifts around the holidays.
Even little kids can use a Rainbow Loom to make colorful bracelets for their school fair.
3. Plants
Green thumbs unite!
Potted plants or herb gardens are not only charming but also eco-friendly.
These are an easy market day idea if you prepare in advance.
They are really popular around Mother's Day or Easter.
4. Book Bonanza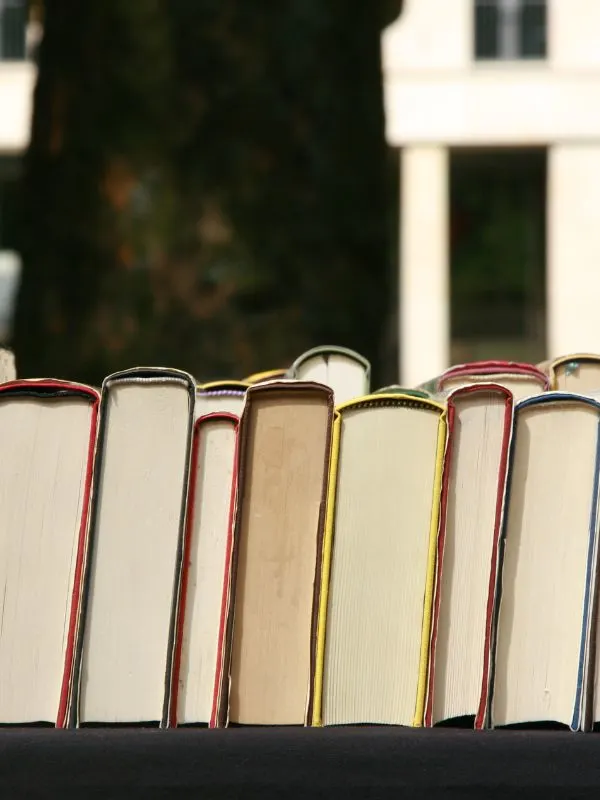 Encourage literacy and spark a love for reading by selling gently used books.
You'll be amazed at how many hidden literary gems are sitting on bookshelves, waiting to find new homes.
5. Healthy Treats
Fresh fruits and veggies are always a hit and can be an easy school fair idea if you have families who grow their own vegetables.
You could set up a mini farmers' market within your school market. It's healthy, sustainable, and supports local farmers.
6. Handmade Soap
Self-care is a must!
Offer handmade soaps that even kids can make using simple, lye free recipes like this one.
Glycerin soaps are the perfect thing to sell at your market day and you may find some budding homemade soap businesses in the making.
7. Pet Toys
Don't forget the fur babies!
Pet-themed items like pet toys, and cute pet-themed crafts will have animal lovers wagging their tails.
If you are handy with a sewing machine you could make cute bandanas or cat-nip toys.
8. Tie-Dye T-Shirts
Tie-dye is having a moment!
Harness the trend by offering all kinds of tie-dye goods such as t-shirts, pillow cases and even towels.
All you need are tie-dye kids and some plain white shirts to do this easy craft – plus it is super fun.
9. Bath Bombs
Who doesn't love the luxury of a bath bomb?
You can make them in all different colors and use essentials oils to make them smell amazing.
You only need some simple ingredients to make great bath bombs and even young kids can get in on the action.
10. Key Chains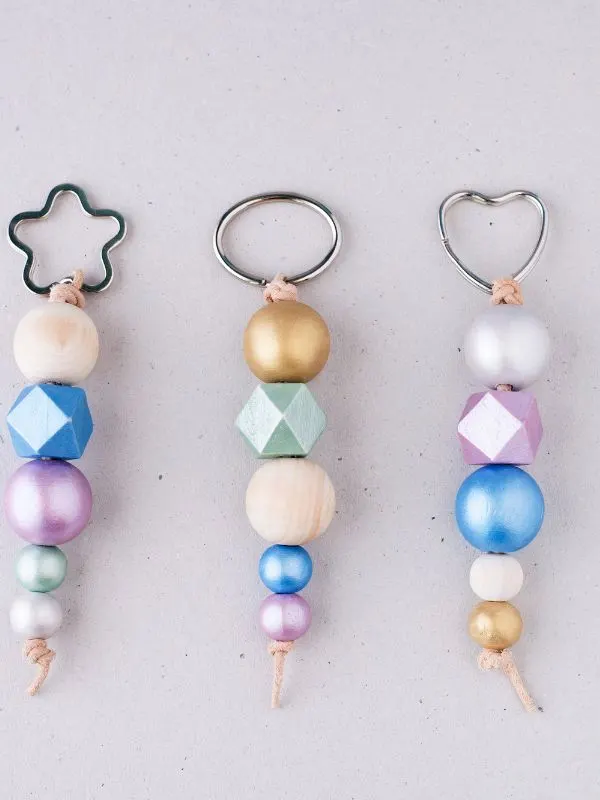 Who doesn't love a keychain?
You can easily make your own keychains using beads and clasps from the craft store.
Consider making them in your school team colors for an extra special twist.
11. Handmade Greeting Cards
Encourage students to unleash their creativity and craft unique greeting cards for your school market.
They can try their hand at quilling or use their artistic skills to create fun and fancy cards for all occasions.
12. Mini Succulent Gardens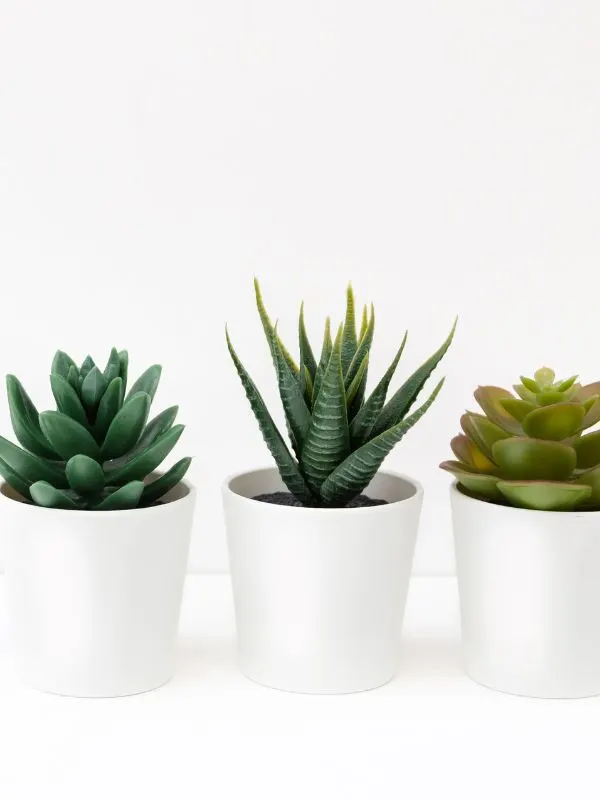 Create adorable mini succulent gardens in decorative pots.
They make great desk or windowsill decor and people love to receive them as gifts.
13. Customized Phone Cases
Offer personalized phone cases with designs or school logos, allowing students to show off their school pride.
You can use gemstones and acrylic paint to decorate cheap dollar store phone cases.
14. Baked Goods in a Jar
Layer dry ingredients for cookies, brownies, or hot cocoa mix in mason jars with instructions.
They make thoughtful gifts and a whole batch of them can be whipped up in minutes.
15. Second-Hand Clothing Boutique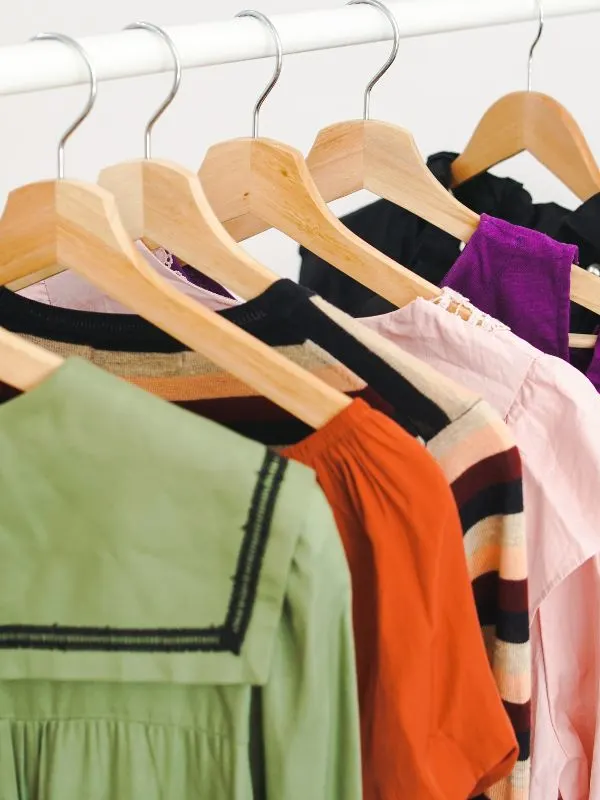 Collect gently used clothing, shoes, and accessories from the school community for a thrift store-style booth.
This can be a fun way to raise money at a school market for those that aren't too crafty.
16. Handmade Jams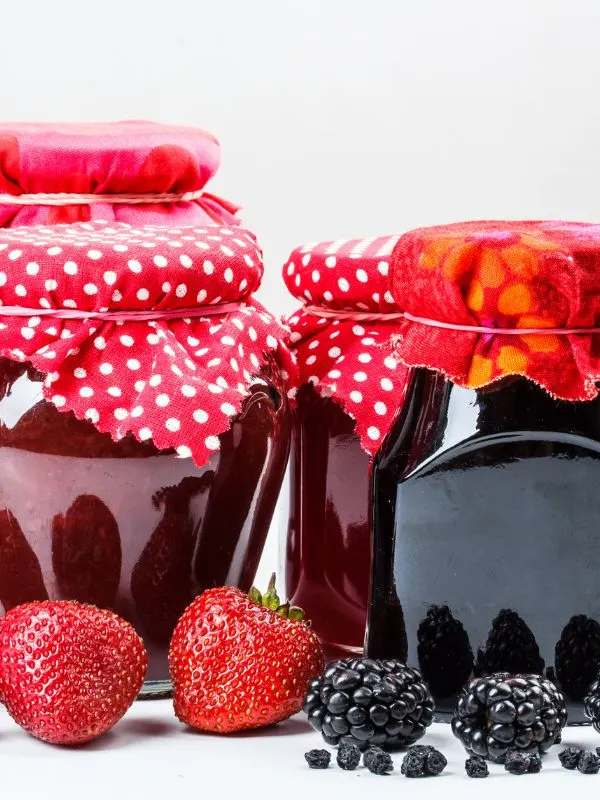 While this takes a little more effort, homemade jams and jellies are always a success at school and church markets.
17. Plant Seeds and Starter Kits
Keep it simple and offer packets of flower or vegetable seeds and starter kits with everything needed for a mini garden.
Kids will love learning about gardening and its a fun and educational activity that parents are sure to want to snap up.
18. Reusable Shopping Bags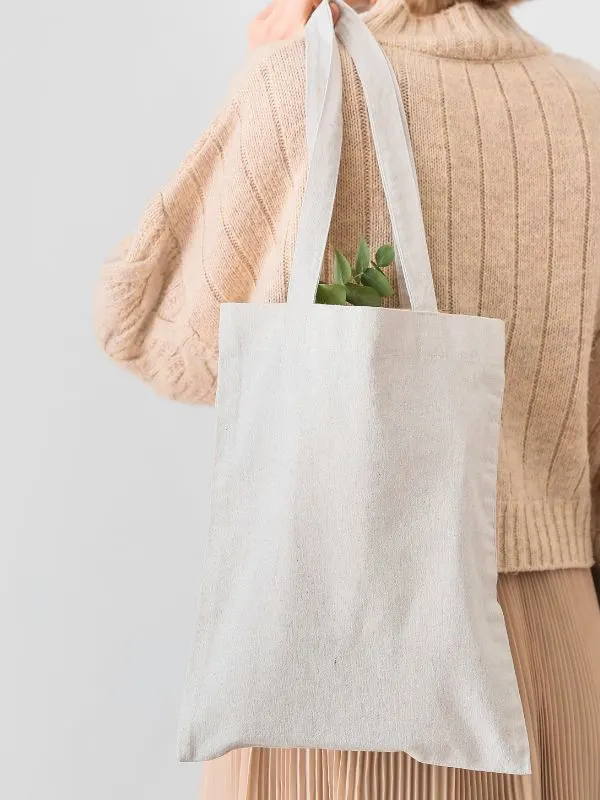 Design and sell reusable shopping bags with eco-friendly messages or school-themed designs.
These are easy to make if you have someone with a Cricut machine.
19. DIY Craft Kits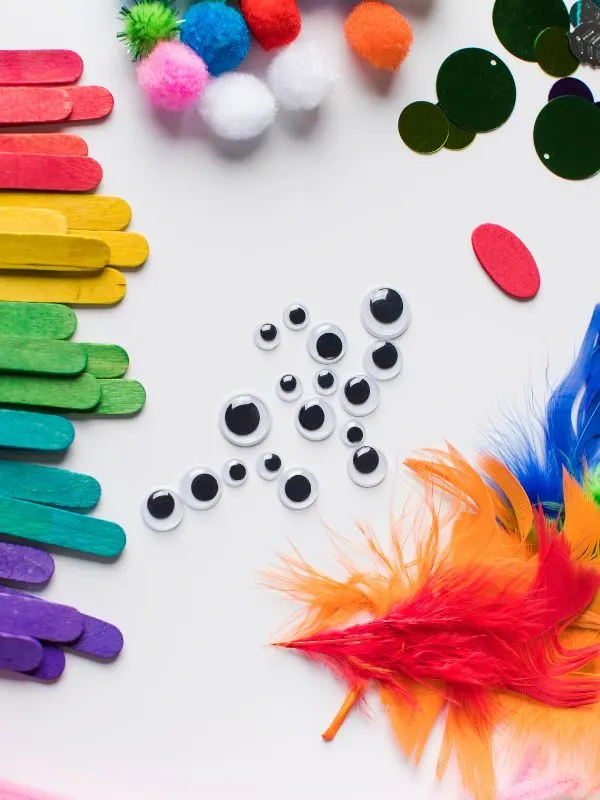 Create DIY craft kits with all the materials and instructions needed to make a specific project, like friendship bracelets or tie-dye T-shirts.
20. Candles
Sell DIY candles with various scents and colors – you can buy the necessary supplies online or at craft supplies.
A cute idea is to make candles in little tea cups like the picture.
21. Homemade Dog Treats
Bake and package homemade dog treats for pet owners in the school community.
You can make cute dog treats and put them in a mason jar tied with a ribbon – they are sure to be a huge hit for gift-giving.
22. Fairy Gardens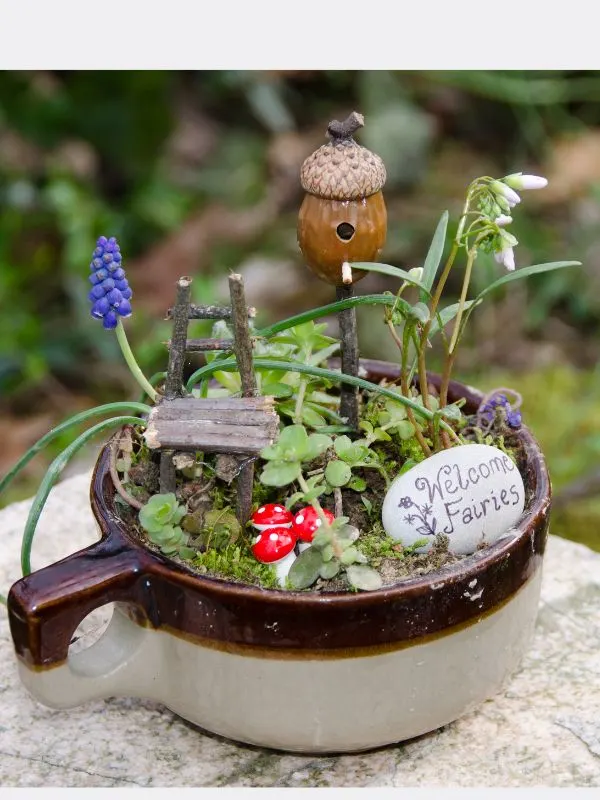 Craft small, enchanting fairy gardens for the season with tiny figurines, succulents, and pebbles.
24. School Cookbook
Compile a cookbook featuring favorite recipes from teachers, parents, and students.
Include stories and anecdotes for a personal touch.
25. Slime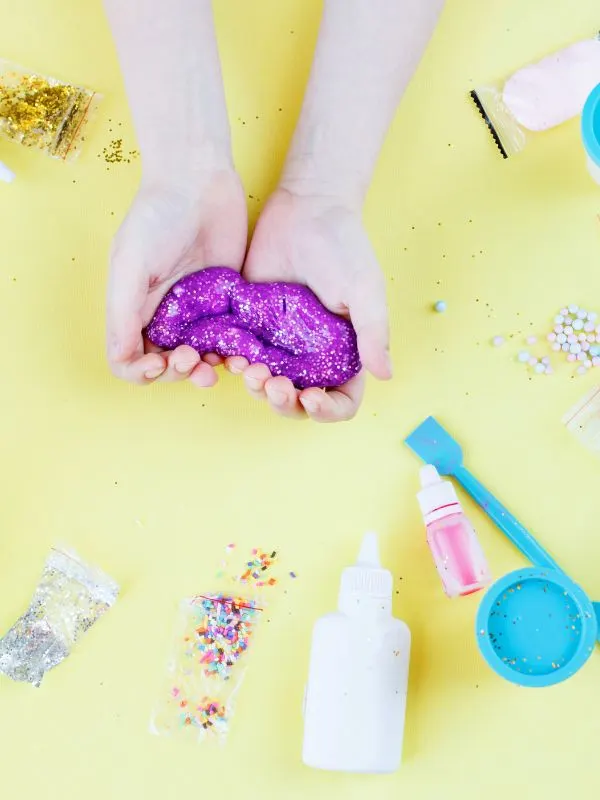 What kid doesn't love slime?
Starting a slime business is a fun activity that most kids will adore.
You can make easy slime using a simple base recipe then add coloring, glitter and scents to make it fun for different seasons.
26. Bouncy Balls
Want to involve your kids in one of the most successful market day ideas while keeping it educational?
I used to collect bouncy balls when I was younger and I wish I had known then how easy they are to make!
You can whip up a bunch in no time at all and they make great stocking fillers.
27. Body Scrubs
Want a super easy DIY beauty gift you can make in minutes?
DIY body scrub only requires 3 ingredients as a base and looks great in a mason jar!
28. Lip Balms
You can easily make DIY lip balms in various colors and scents – they are an easy money-maker for your school fair.
29. Mystery Gifts
This one might seem a bit out of the box but they are so popular!
We had a table with mystery gifts at our last school market day and it was by far the most popular stand.
How it works: simply wrap up various small gifts and place them on your table.
If needed you can sort them by age to make sure the gifts are suitable for the kids.
30. Rice Krispie Popsicles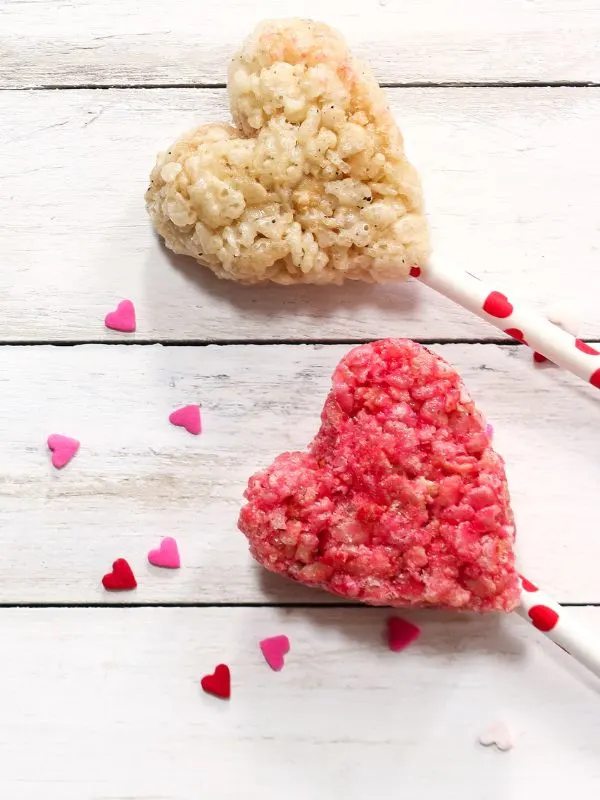 Everyone loves a Rice Krispie treat but to make them extra special, why not turn them into lollipops?
You can make them seasonal foor the holidays or Valentine's day, for example.