Are you a tea enthusiast? If you are a fan of this popular drink and need some extra cash, why not use your passion to get paid to drink tea?
It might sound crazy but there are several ways to turn your love for tea into a lucrative business or side hustle.
From part-time gigs to home-based business ideas, there is something for everyone when it comes to making money with your cuppa.
In this article, we will share with you 15 ways to get paid to drink tea.
Keep reading to discover more ways to turn your tea obsession into a profitable venture.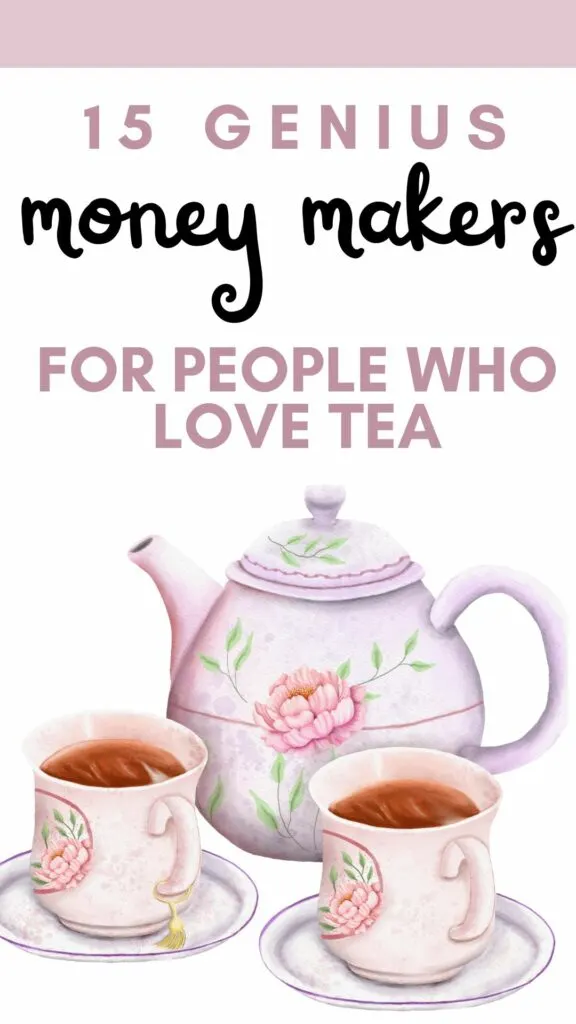 This post contains affiliate links. Please read my Disclosure for more information
MORE FUN WAYS TO MAKE MONEY
How To Become A Wedding Planner From Home
Why Get Paid To Drink Tea?
Tea is the second most widely consumed beverage worldwide, following only water. In 2004, global tea production amounted to about 6.1 million metric tons and that figure is growing each year.
You might think that tea is mainly consumed in India, Japan, China and The United Kingdom but in fact, the USA has seen massive growth in the consumption of tea in recent years.
In 2021, over 500m of tea was imported into the country for use in ice tea, hot tea and other tea-related products.
All this means that tea is big business and now is the perfect time for you to make some money with your cup of chai!
So let's put the kettle on and find out how to make money from tea!
15 Ways to Get Paid to Drink Tea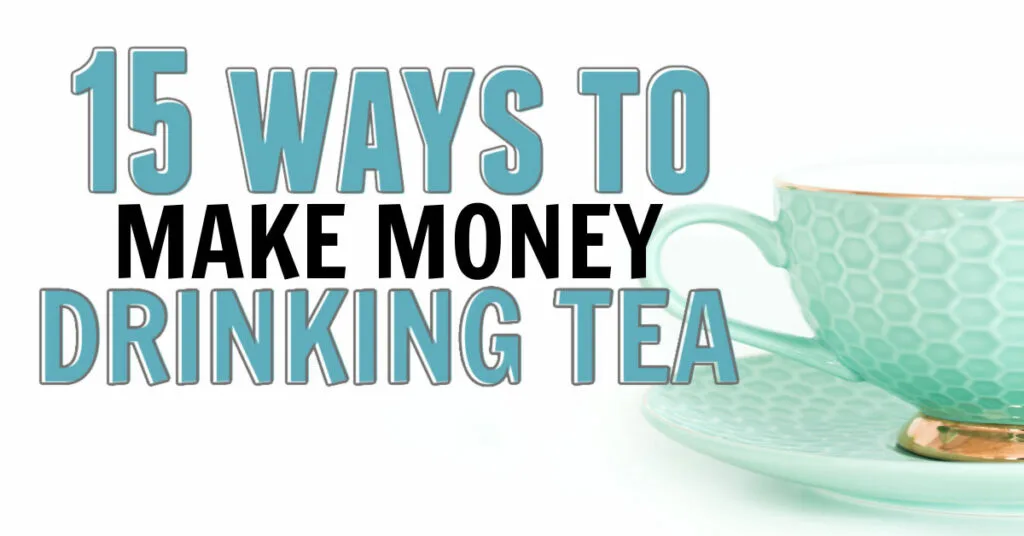 If you're a tea lover, you might be surprised to know that there are many ways to turn your passion into a profitable venture.
Whether you like a cup of Builder's English breakfast tea or have a taste for the finer fruiter blends, there is something for everyone.
Here are the best ways to get paid to drink tea:
1. Become a Tea Sommelier
We all know that becoming a wine sommelier is a great way to get paid to drink wine but what if tea is your preferred beverage?
Why not look into making money as a tea expert?
If you have a refined palate and a deep knowledge of tea, becoming a tea sommelier can be a lucrative career.
You can work in high-end restaurants, tea shops, or even start your own business offering tea-tasting events.
You can also offer tea-tasting sessions and workshops to educate people about different types of tea, their taste, and health benefits.
2. Start a Tea Blog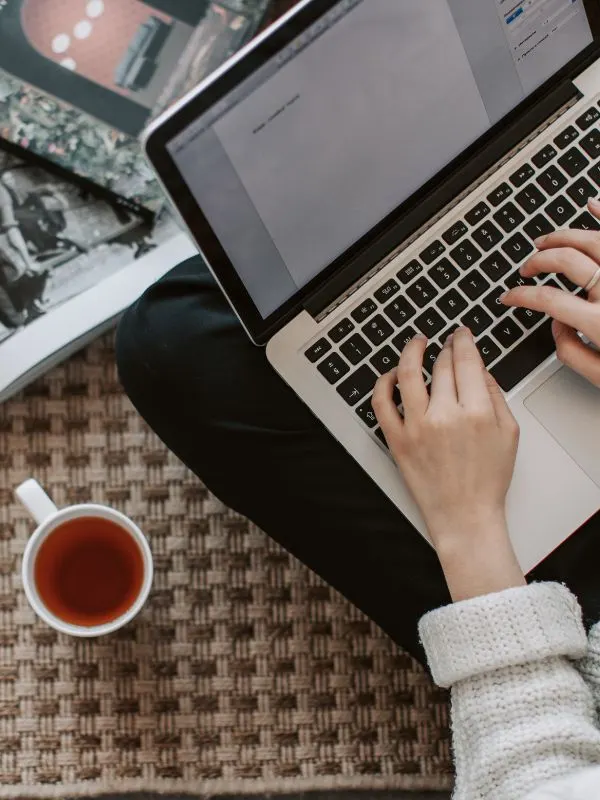 Starting a tea blog is a great way to share your love of tea with the world.
First, you'll want to choose an tea-tastic name for your blog.
To see if the domain you want is available, head to Namecheap.com and plug your chosen name into the search bar.
You need hosting for your website but you don't need to spend a ton of money on it, especially at the beginning.
I use WordPress for my small business websites because it is really easy to use.
Choose EasyWP WordPress on Namecheap as it has everything you need for a cheap price.
You can then follow the step by step instructions here to create your blog in minutes
Once your blog is launched, you can write about your favorite teas, tea culture, and even offer tea reviews.
To monetize your blog , you can get paid for ads through Google Adsense and sponsored content from tea brands.
You can also earn commission through sharing affiliate marketing links.
3. Sell Tea Merchandise
If you're creative, you can design and sell your own tea-related merchandise.
Ideas include customized mugs, personalized tea towels and of course, tea pots.
If you are crafty, you could also get paid to crochet and make tea cozies.
The best places to sell these ideas are either in person at craft fairs or online via Etsy.
It is easy and free to open your Etsy shop and you can be up and running in just a few minutes.
If you don't already have an Etsy account, you will need one before you can start your Etsy shop.
Go to Etsy and click on "Create Shop".
Use this special invitation from me to get 40 free listings to start you off.
Fill out the basic information about your shop and you will be almost ready to create your first listing!
You can add a logo and a shop banner for your store
To walk you through the whole Etsy set-up, I recommend you download my free Starting An Etsy Shop Checklist PDF.
4. Throw Tea Parties
Tea parties are very popular right now.
Everyone loves the elegance of some English-style afternoon tea so you could start your own business running tea parties.
You can provide a full-service tea experience, including tea sandwiches, scones, and pastries to make your tea parties more appealing.
One option is to rent a space and turn it into a tea shop or you can save money and overhead by running mobile tea parties for events like baby showers, bridal showers, and birthday parties.
You can charge per person or per event.
5. Teach a Tea Appreciation Course
If you're knowledgeable about tea, you can teach a tea appreciation course.
You can offer classes in person or online, and cover topics such as tea history, brewing techniques, and tea pairings.
There are a few ways to get started with this.
First of all, you could teach on your YouTube channel and then upsell your viewers with a PDF ebook or a value-add course.
Another idea is to create an online course and list it for sale on a site like Udemy.
This is a great place for courses on all kinds of topics.
Thirdly, you could host an in person course at your local community center or library and build your business from there.
6. Create Tea Recipes
If you're a culinary genius, you can create your own tea recipes, such as tea-infused desserts or savory dishes.
You can share your recipes on your blog, social media, or even publish a cookbook.
7. Become A Tea Ambassador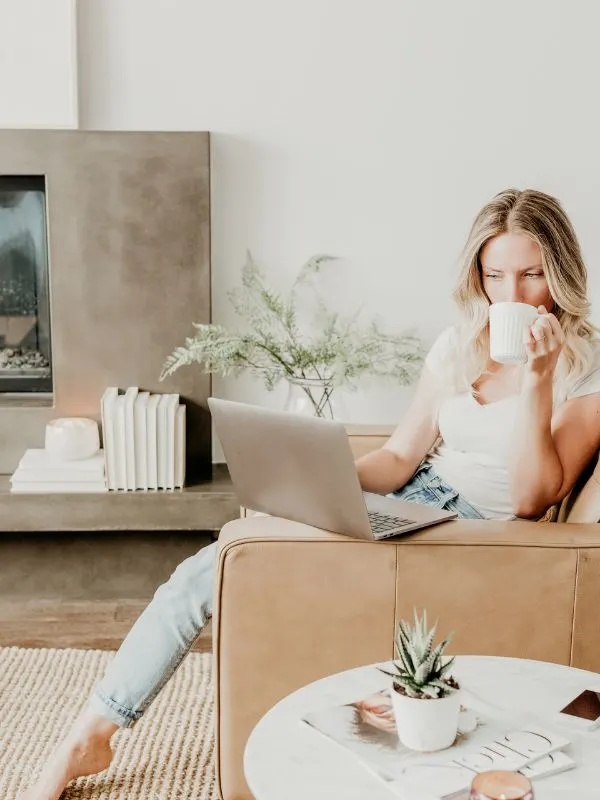 If you have a large following on social media, you can share tea-related content, such as photos, videos, and blog posts.
You could then apply to be a brand ambassador who represents a specific tea or tea shop.
You'll get to attend tea tastings, launches of new tea products and new tea shops.
8. Travel the World to Explore Tea Cultures
If you're an avid traveler, you can explore the world's tea cultures and share your experiences on your blog or social media.
You can also offer tea-tasting events featuring teas from around the world.
9. Make Tea Videos on YouTube
If you're comfortable in front of the camera, you can create tea-related videos on YouTube.
Firstly, you will need to create a YouTube channel for tea lovers and then make videos making tea, drinking tea, and explainer content on various topics around tea.
You can also share tea reviews, brewing techniques, and even host tea-tasting events.
You can monetize your YouTube channel through ads, sponsorships, and affiliate marketing.
10. Work for a Tea Business
If you're looking for a full-time job in the tea industry, you can work for a tea business, such as a tea shop or tea distributor.
You can work in sales, marketing, or even as a tea blender.
By the way, if a cup of joe is more your style, make sure to check out these 21 Fun Ways To Get Paid To Drink Coffee .
11. Sell Homemade Tea
If you're passionate about tea and have a keen sense of taste, you can start your own tea shop.
You can source high-quality teas from around the world and sell them to tea lovers online
You can sell tea bags, loose leaf tea, iced tea, and even tea-related products like tea infusers and tea cups.
Wondering where you can see your homemade tea?
You could start by renting a stand at your local farmer's market or build an online tea store on Shopify.
12. Join Affiliate Programs
If you have a blog or social media following, you can join tea-related affiliate programs.
These are refer a friend programs on a large scale.
With affiliate programs, you can earn a commission by promoting tea products on your website or social media accounts.
For everything you sell, your affiliate partner will pay you a "kick-back" commission.
There are affiliate marketers who make six figures just for promoting other people's products online.
13. Participate in Tea Tasting Events
If you're a tea connoisseur, you can participate in tea-tasting events and competitions.
The Tea Masters Cup is the largest tea competition worldwide. There are 4 categories that you could compete in:
TeaPreparation
Pairing
Tasting
Tea Mixology
There are also secondary competitions that involve creating videos around tea and tea making.
14. Write About Tea
If you're a skilled wordsmith, you can write about tea for publications, such as magazines and newspapers as a freelance writer.
To start, you'll want to develop your portfolio so you can showcase your skills to potential employers.
Then you can pitch your tea-related articles to magazines, newspapers, and online publications.
You could profile different tea shops, review new teas on the market and give travel guides of the must-visit spots for high tea around the world.
15. Become a Tea Influencer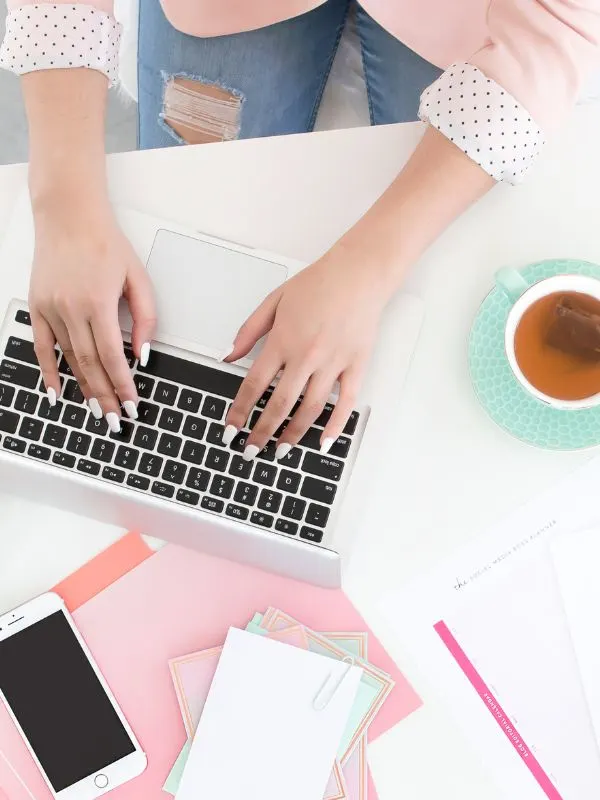 If you have a large following on social media and a deep knowledge of tea, you can become a tea influencer.
Many people work for breweries as beer-fluencers but you can also take advantage of opportunities as a tea connoisseur.
To do this, you need to build a following by posting pictures of you visiting new tea spots, trying new types of tea and talking about all things tea-related.
Use hashtags to reach a wider audience and tag tea brands in your posts to get on their radar.
Engage with your audience by responding to comments and messages.
Monetize your account by getting brand sponsorships and signing up for influencer marketing platforms.
You can also reach out directly to tea companies to see if they will pay you for sponsored posts.
Get Paid To Drink Tea: Final Thoughts
From starting your own tea business to becoming a tea taster, there are plenty of opportunities to turn your passion for tea into a profitable career.
As you explore these options, keep in mind that the tea market is constantly evolving.
To stay ahead of the curve, consider taking a tea appreciation course or attending industry events to learn about new trends and techniques.
Build up a following on social media and establish yourself as a purveyor of luxury teas and an expert of sorts.
That way you will have brands and tea shops fighting to get you to promote their tea!
If you love a cuppa, why not get paid to drink tea?
There are lots of ways to make money drinking tea – so pinky up and put the kettle on!