Mason jar gifts are such a cute gift idea that you can give to anyone.
They are fun to make and are a great gift idea that sells well at craft fairs and online.
I first discovered mason jars as a gift idea when I received some cookie mix in a jar as a favor at a baby shower.
It was such a cute idea. It was fun to be able to do some easy baking after the event.
Below you will find some mason jar gift ideas for teachers, coworkers and everyone in between.
You can customize these mason jars to suit you recipient or the occasion.
Some of the ideas below include free printable labels you can use.
If you need more, Pinterest has a ton of great ideas.
This post contains affiliate links. Please read my Disclosure for more information.
RELATED POSTS
What Size Mason Jar Works For Gifts?
16oz mason jars are perfect for most gifts. If you want to go slightly bigger, you can get the 32oz Ball jars.
Mason Jar Gifts For Everyone
Below you will find lots of ideas for things you can put in a mason jar as gift. From edible gifts to crafty things, the sky is really the limit when it comes to these cute gift ideas.
Click each link to be taken to the post with all the instructions.
1. Rainbow Caramel Apple Mason Jar Gift
This gift includes a free printable poem for teachers (Great Christmas or end of year gift!)
2. Mani Pedi in a Jar

3. Peeps Mason Jar Gift
These cute Peeps gifts include free printable tags.
4. DIY Gratitude Jar
5. Cranberry-Oatmeal Chocolate Chip Cookies in a Jar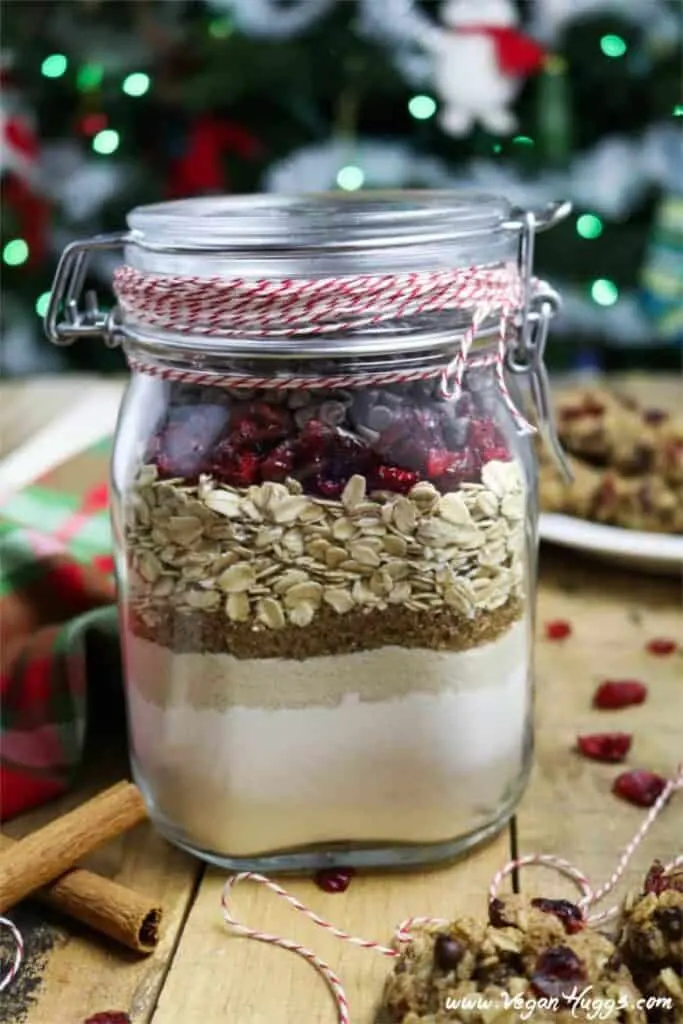 6. Homemade Bath Salts
7. Pedi In A Jar
8. Homemade Taco Seasoning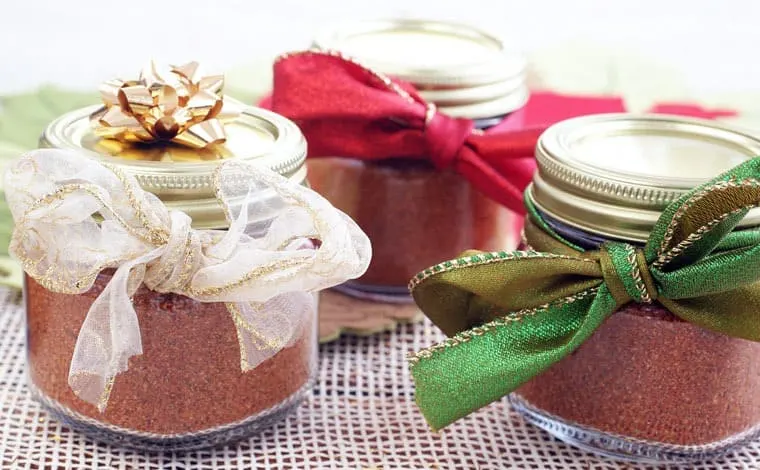 9. Brownie Mix Mason Jar
10. DIY Herb Salt Mason Jar Gift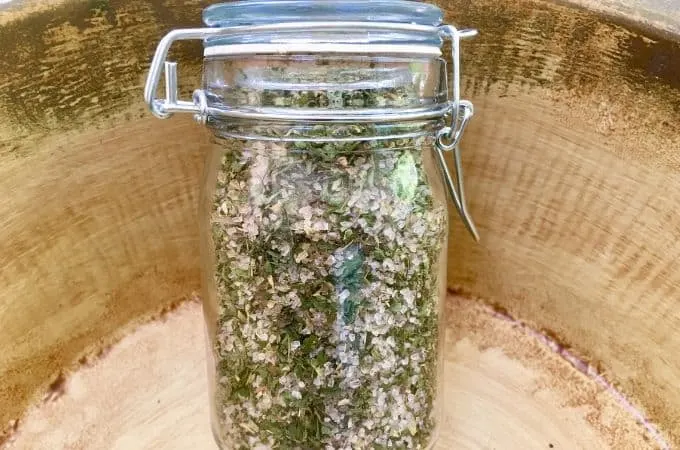 11. Easy DIY Coconut Salt Scrub Craft
12. DIY Christmas Slime Kit
13. DIY Mason Jar Pin Cushion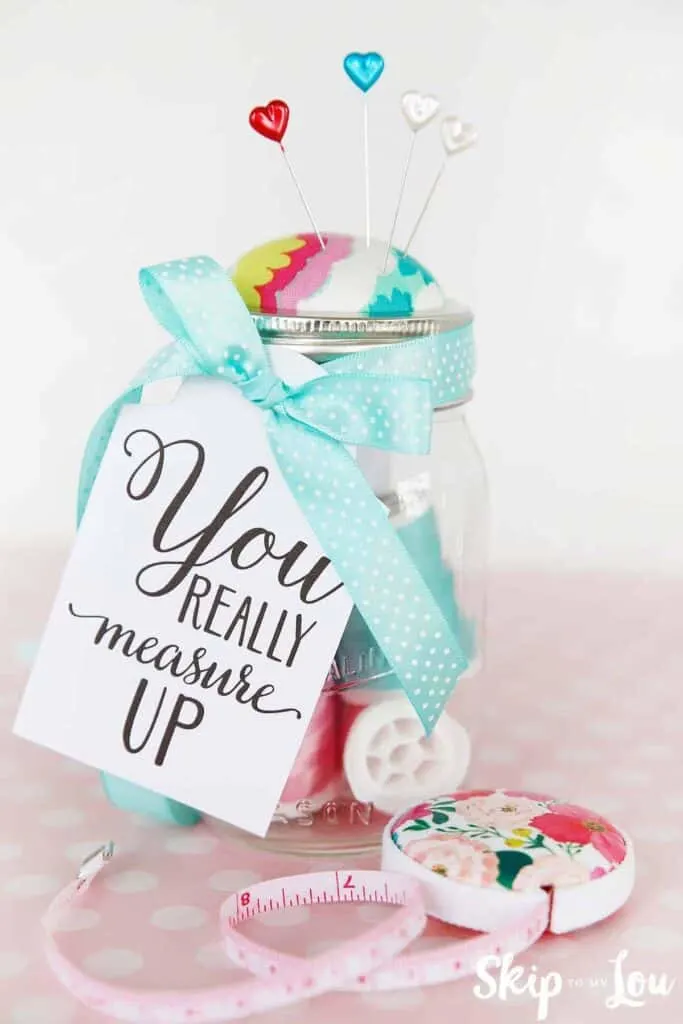 14. Nativity Christmas Story Trail Mix
15. Friendship Soup Mix in a Jar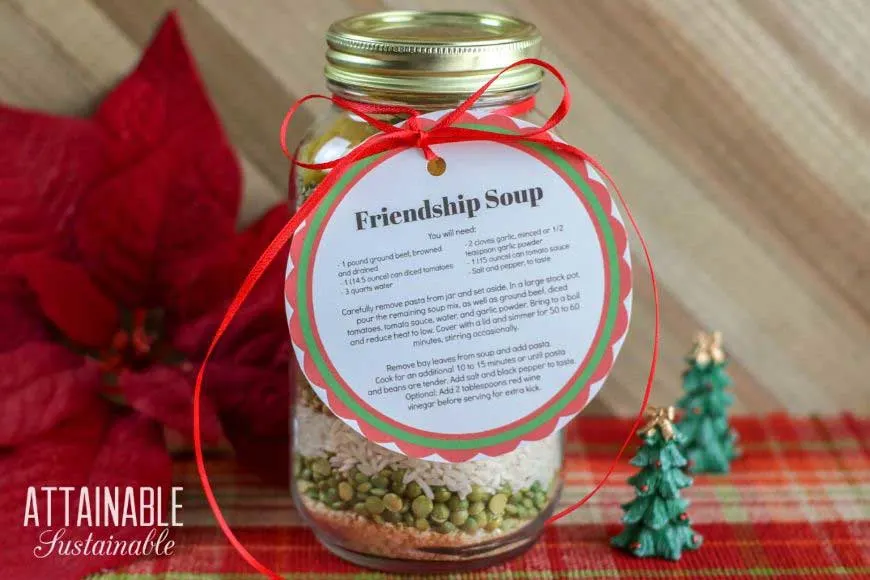 16. Mason Jar Oil Candle Lamp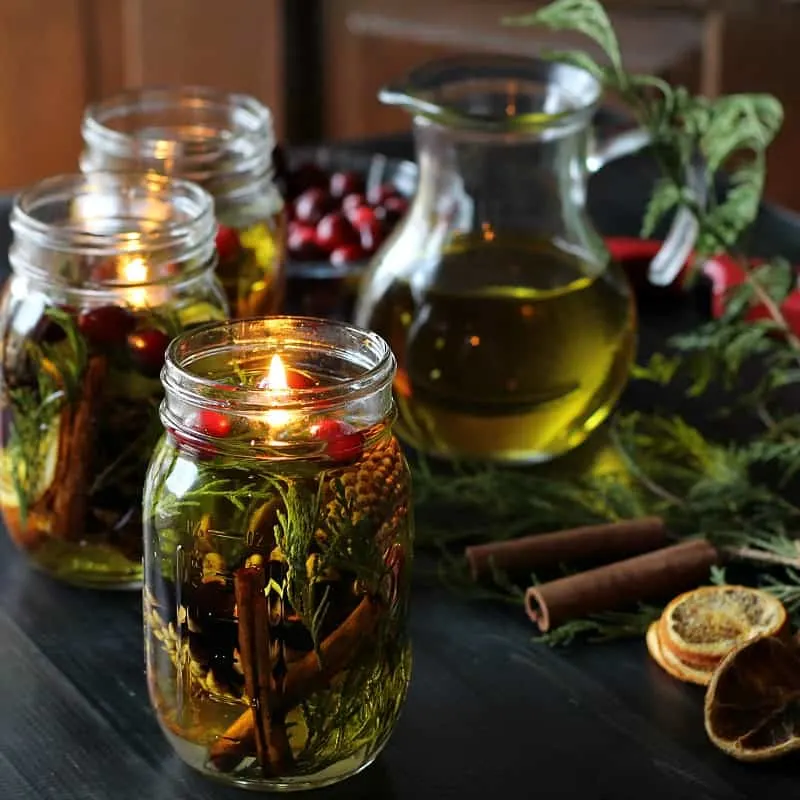 17. DIY Christmas Simmer Pot Jar Gift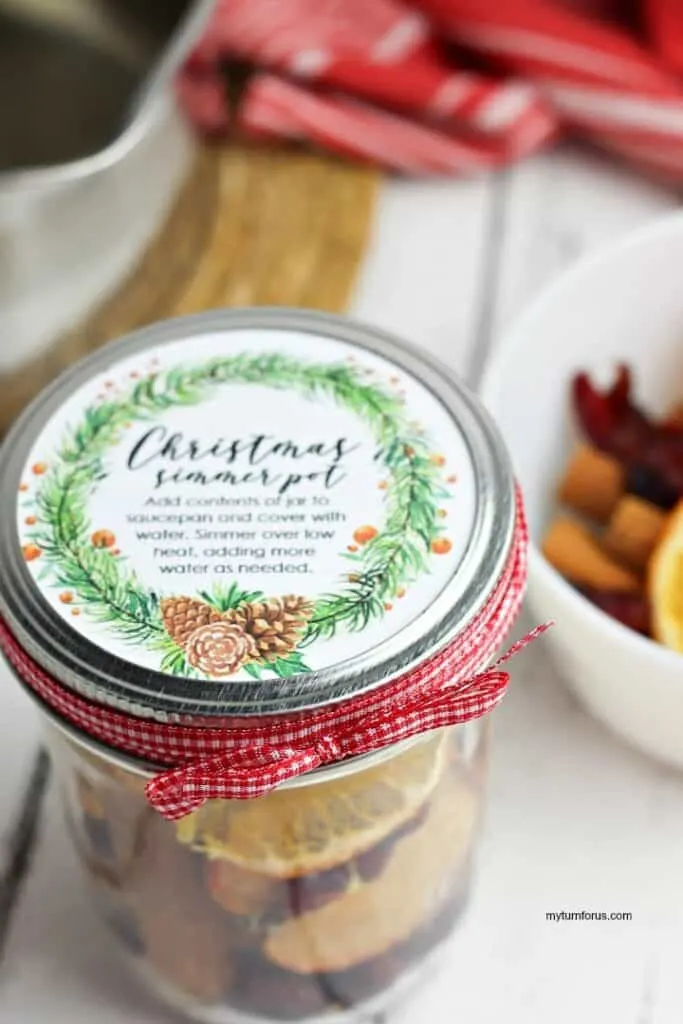 18. Peppermint Hot Chocolate Gift In A Jar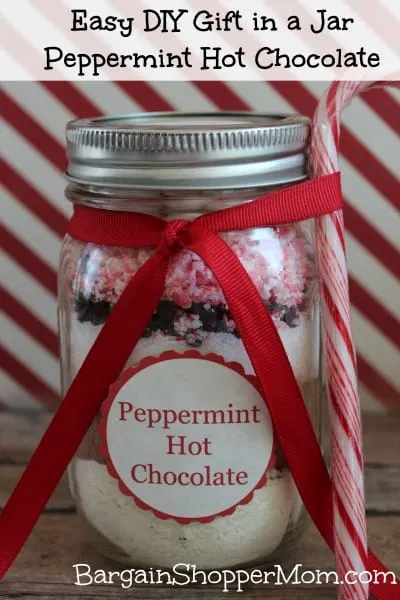 19. Mason Jar Cookies for Santa Gift
20. Shake and Pour Pancakes
More Gift Ideas
DIY Baby Items To Make And Sell
How To Make Beauty Products To Sell Or Gift
12 Farmhouse Wood Projects To Make And Sell