Mason jar gifts are such a cute gift idea that you can give to anyone.
They are fun to make and are a great gift idea that sells well at craft fairs and online.
I first discovered mason jars as a gift idea when I received some cookie mix in a jar as a favor at a baby shower.
It was such a cute idea. It was fun to be able to do some easy baking after the event.
Below you will find some mason jar gift ideas for teachers, coworkers and everyone in between.
You can customize these mason jars to suit you recipient or the occasion.
Some of the ideas below include free printable labels you can use.
If you need more, Pinterest has a ton of great ideas.
This post contains affiliate links. Please read my Disclosure for more information.
RELATED POSTS
What Size Mason Jar Works For Gifts?
16oz mason jars are perfect for most gifts.
If you want to go slightly bigger, you can get the 32oz Ball jars.
Mason Jar Gifts For Everyone
Below you will find lots of ideas for things you can put in a mason jar as a gift.
From edible gifts to crafty things, the sky is really the limit when it comes to these cute gift ideas.
Click each link to be taken to the post with all the instructions.
1. Rainbow Caramel Apple Mason Jar Gift
This gift includes a free printable poem for teachers (A great Christmas or end-of-year gift!)
2. Mani Pedi in a Jar

3. Peeps Mason Jar Gift
These cute Peeps gifts include free printable tags.
4. DIY Gratitude Jar
A mason jar filled with gratitude notes is like a treasure trove of positivity and appreciation.
Each carefully handwritten note encapsulates a moment of gratitude, a heartfelt thank you, or a cherished memory.
It's a gift that keeps on giving, spreading warmth and love with each note read.
5. Cranberry-Oatmeal Chocolate Chip Cookies in a Jar
Layered in a clear glass jar, the ingredients for theswe delicious cookies come together like a work of art, promising a delicious treat in every bite.
This jar is more than just a cookie mix; it's a cozy reminder of homemade goodness, ready to be transformed into warm, freshly baked cookies with a dash of love and a sprinkle of holiday magic.
Whether you're gifting it to a friend, a family member, or simply treating yourself, Cranberry-Oatmeal Chocolate Chip Cookies in a Jar is a taste of comfort and joy, perfect for any occasion.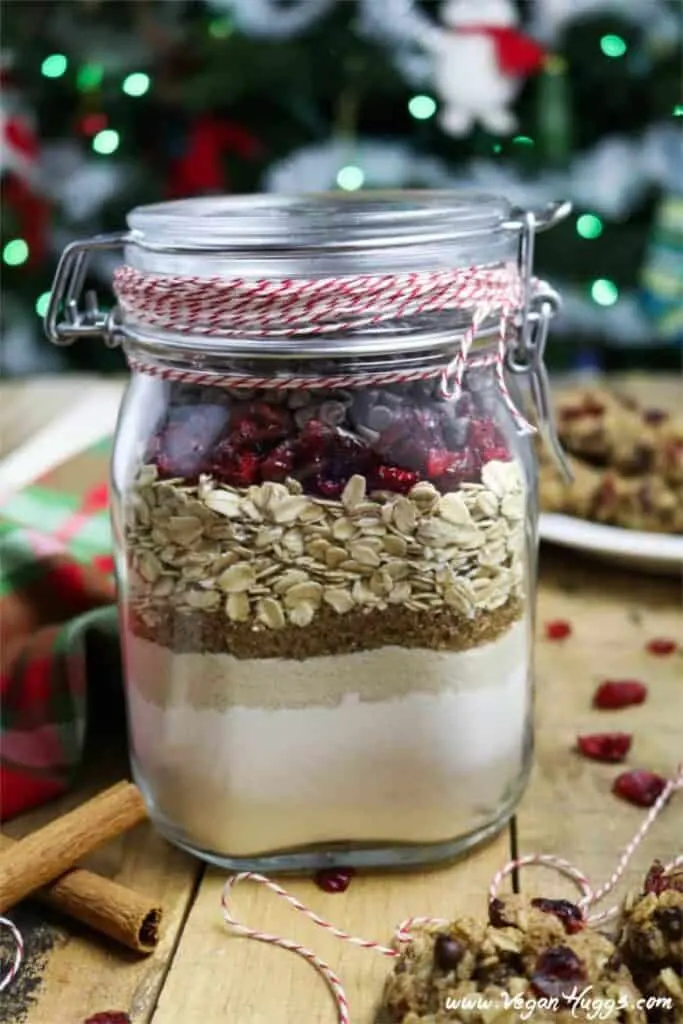 6. Homemade Bath Salts
These easy-to-make bath salts in a charming mason jar make for a thoughtful and luxurious gift that speaks volumes of self-care and relaxation.
Whether you're gifting them to a stressed-out friend, a busy parent, or simply indulging yourself, these bath salts in a mason jar are a gesture of love and wellness, a chance to escape the chaos of life and soak in serenity.
7. Pedi In A Jar
A gift of a pedicure in a jar is like a miniature spa experience tucked neatly into a glass container.
Inside, you'll find a delightful assortment of foot pampering essentials – from luxurious foot scrubs and moisturizing creams to nail files, colorful nail polish, and soothing bath salts.
It's an all-in-one package designed to help someone take a well-deserved break from the hustle and bustle of daily life.
8. Homemade Taco Seasoning
This is a flavorful gift that's sure to spice up any kitchen.
Whether you're gifting it to a food enthusiast or selling it at a local bazaar, it's a versatile culinary delight that can transform ordinary dishes into extraordinary feasts.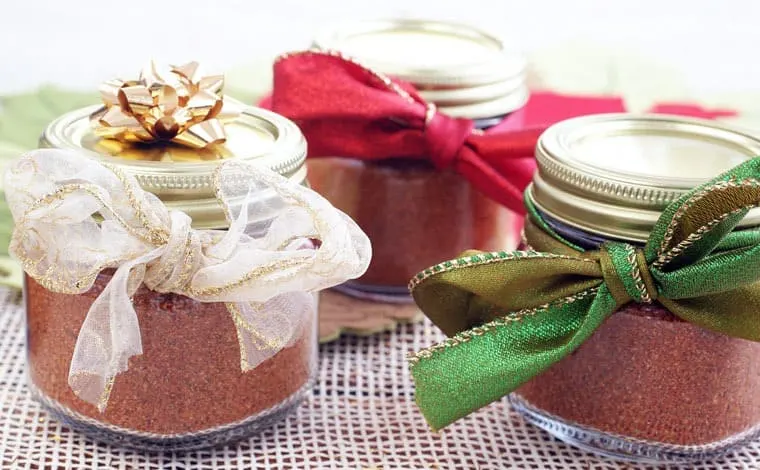 9. Brownie Mix Mason Jar
This delectable gift is a fun and easy way to share a special treat with someone.
10. DIY Herb Salt Mason Jar Gift
Here's another really easy to make gift that is sure to be welcomed by a passionate home chef.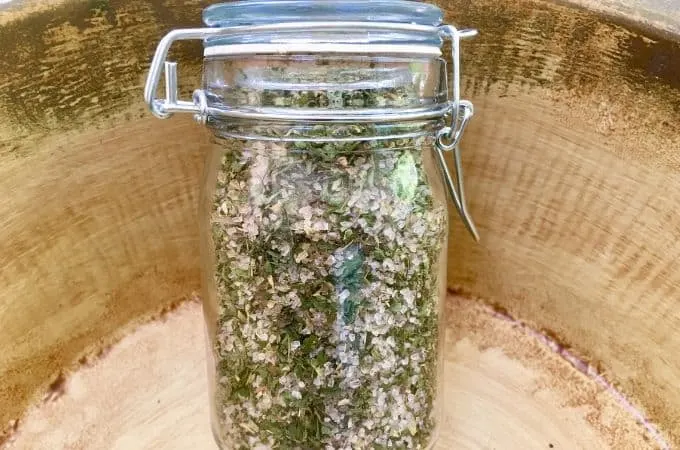 11. DIY Christmas Slime Kit
A DIY slime kit in a mason jar is a fun hands-on experience for kids!
This jar isn't just a gift; it's an imaginative voyage into the world of sensory play.
Whether you're giving it to a curious child or selling it at a local craft fair, it offers a gateway to creativity, where squishy textures, mesmerizing colors, and hours of entertainment await.
12. DIY Mason Jar Pin Cushion
How adorable is this sewing set? It would make such as cute present for someone who loves sewing and handicrafts.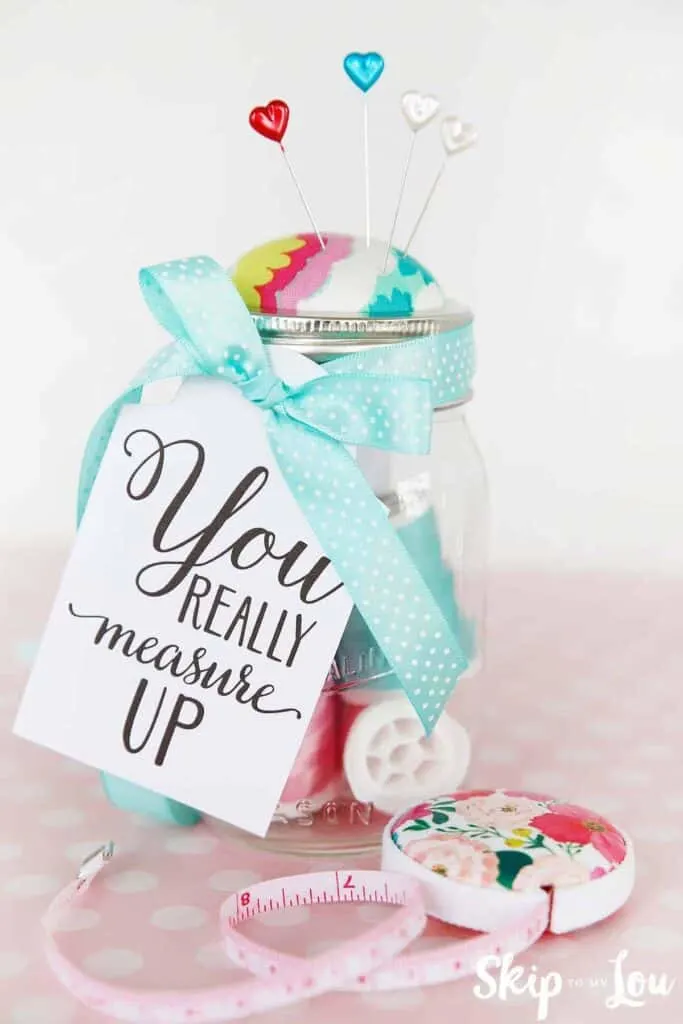 13. Nativity Christmas Story Trail Mix
My favorite thing about this easy to make mason jar gift is that it keeps the focus on Christ and the real reason for Christmas.
It would make a great gift for Sunday School students.
14. Friendship Soup Mix in a Jar
Keep it simple with an easy layered soup mix in a jar.
The nice twist on this "friendship soup" is the name.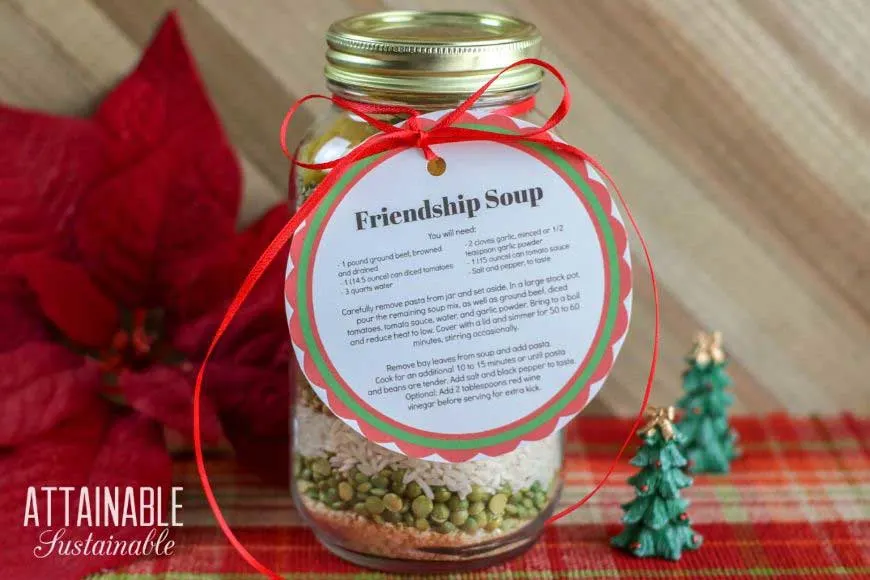 15. Mason Jar Oil Candle Lamp
How cute are these oil lamps?
Everyone knows about putting a tealight in a mason jar but most people have never owned an oil lamp – how Dickenson!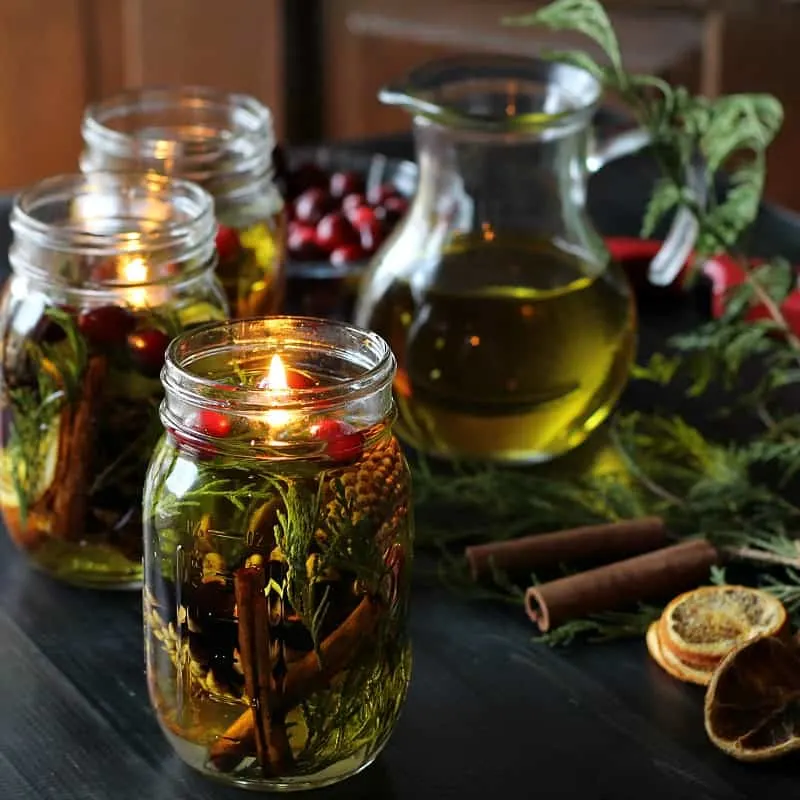 16. DIY Christmas Simmer Pot Jar Gift
Are you looking for a great Christmas gift for a teacher or hostess?
This great smelling simmer pot is the perfect easy last minute holiday gift idea.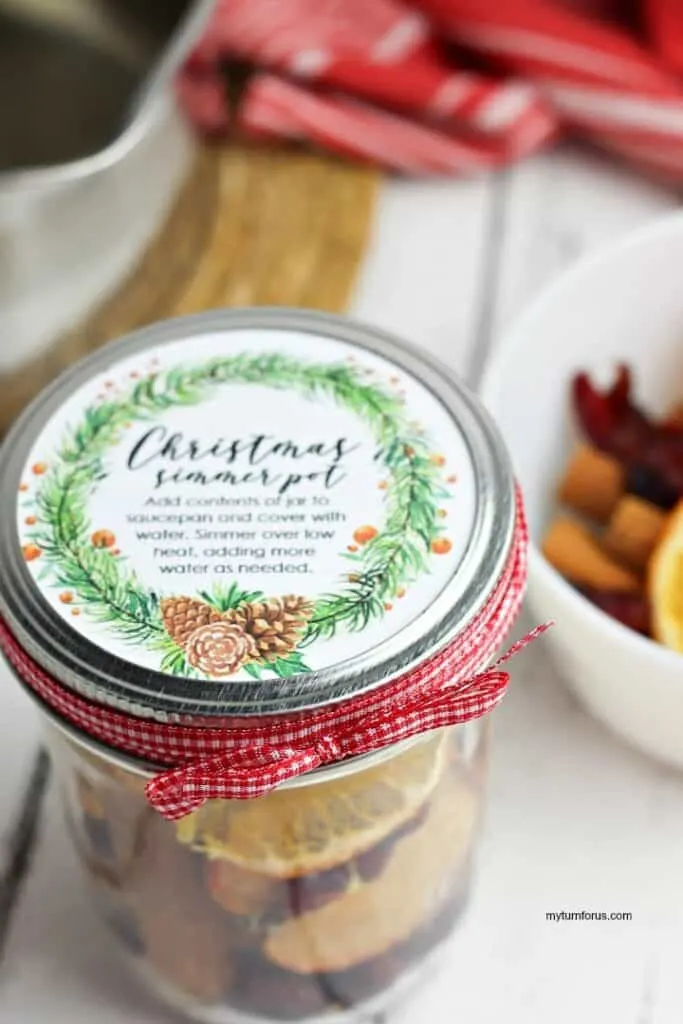 17. Peppermint Hot Chocolate Gift In A Jar
A oldie but a goodie, layer the ingredients for the perfect hot chocolate and you have a fun gift for everyone on your list.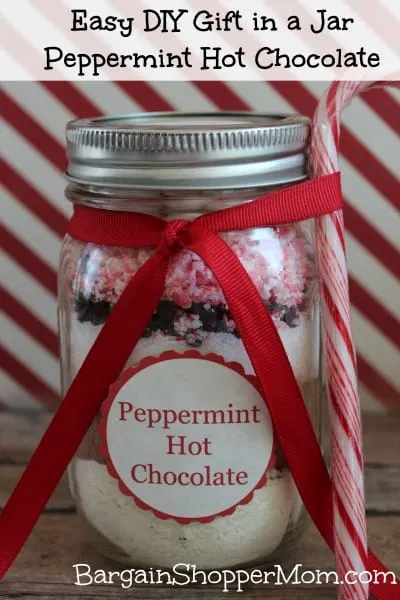 18. Cookies for Santa Mason Jar Gift
Want to give someone the perfect holiday gift?
This is also a fantastic school market idea and they always sell really welll.
19. Candy Cane Infused Vodka
If you have some people over the age of minority on the list, why not make some candy cane infused vodka for them?
It is seriously so easy to make with only a couple minutes of hands on time.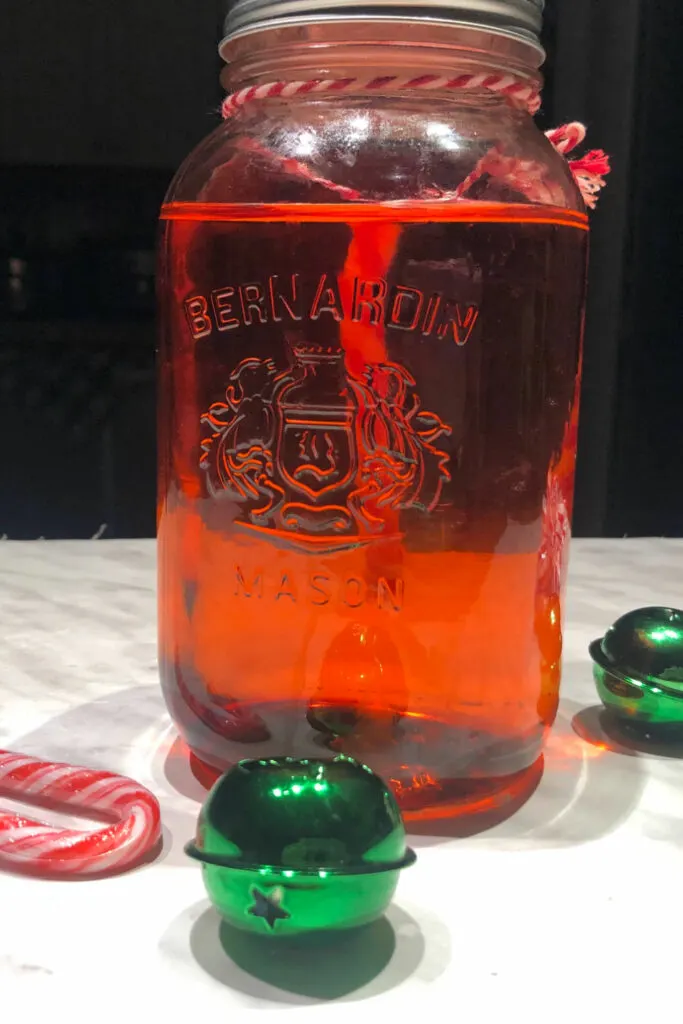 20. Shake and Pour Pancakes
Treat someone to pancakes for a last minute Mother's Day gift or holiday present.
21. Candy Cane Sugar Scrub
This fun sugar scrub is so easy to make that is one of my favorite things for kids to make and sell at holiday bazaars.
More Gift Ideas
DIY Baby Items To Make And Sell
How To Make Beauty Products To Sell Or Gift
12 Farmhouse Wood Projects To Make And Sell