Do you want to make money from rich men? You might be wondering what financial domination or money kink is.
This exchange of power can be defined as the act of getting paid to humiliate and control a man financially, sexually, or both.
Financial domination ranges in many forms but it usually involves a dominant party controlling someone's finances through blackmailing them into giving you money or by making them pay for your services like phone sex or cam shows.
There are plenty of women out there who enjoy this type of power over men and make money from it!
In recent years this kind of BDSM relationship has exploded, especially with the advent of social media.
This blog post discusses the basics behind financial domination and the benefits that come with it.
If you're interested, read on!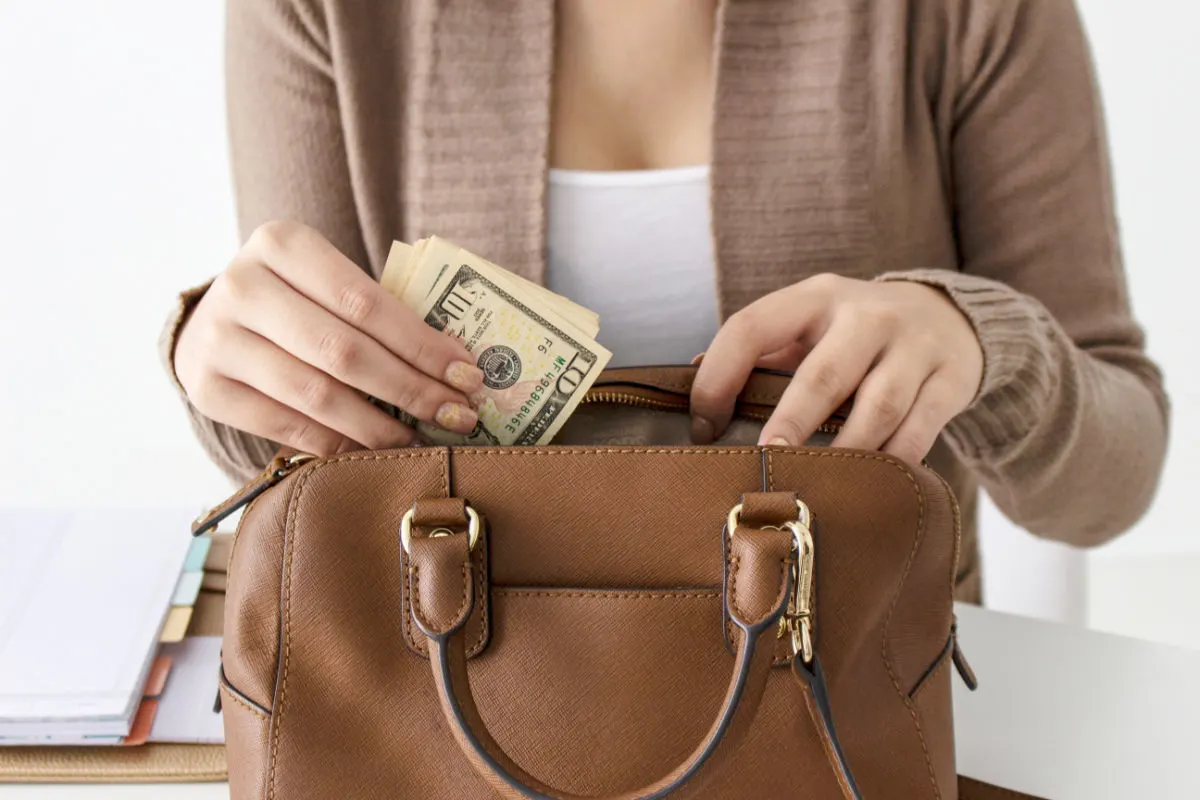 This post may contain affiliate links. Please read my Disclosure for more information.
RELATED POSTS
11 Kinky Ways To Make Money Online
What Is Financial Domination?
Financial domination is a fetish in which one person uses another for their money.
The financial dominatrixes, or "findom" will control the finances of their financial submissives and often impose rules on what they can spend money on.
In return they may get paid in cash or expensive gifts.
This type of domination is often considered a form of BDSM because it's typically done as part of an agreement with both parties consenting to it.
In some cases, the findom may also take over other aspects of the submissive partner's life such as dictating how they dress and who they talk to.
Financial Domination can be very expensive for those seeking this sort of relationship but of course it can be very lucrative for the other party
So where can you find a pay pig or money slave who wants to be financially dominated?
Here are the top 2 sites in 2023: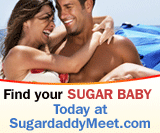 Does Findom involve any sex work?
The great thing about being a financial dominatrix is that it does not involve a sexual relationship at all.
Contrary to popular belief, financial dominants are not sex workers at all. It is all about a loss of control.
In fact, an important part of findom is that the submissive doesn't expect anything in exchange for their money.
This makes it very different from other fetish relationships.
Think of it more like a sugar baby relationship with a control component. There is no sex involves and often no touching as most findom relationships take place entirely online.
According to a study published by the National Library of Medicine, the relationship can "be exclusively psychological and focus on the relinquishing of control to a money mistress for a prescribed period."
Do I have to meet the cash slave in person?
Findom is mostly over the internet and through text messages so this is a great work from home gig that is done almost exclusively online.
You might be asked for some interaction via Skype or a video chat, but most communication will be by email or text.
Some dommes do offer phone calls simply so the submissive can hear their voice.
How much money can you make as a financial dominatrix?
Findoms can make full-time incomes by controlling the finances of their submissive.
In fact, the internet is littered with stories of (mostly men) who have lost all their savings due to their money kink.
As we will discuss below, the idea behind being a successful financial dominatrix is not to ruin out customers.
The best thing is to allow them to express and enjoy their money kink while your make a steady income for years to come.
Draining their accounts will only lead to you having to find a new sub in a month or so.
So how much money do Financial Dommes make?
Many dommes make upwards of $5000 a week and it is not uncommon to make much more money than this is you are juggling several cash slaves at the same time.
Some successful dommes make thousands a day, for example, one very popular professional dominatrix, Mistress Marley, known on Twitter as @techdomme made $1.3 million in one day!
Why would someone want to be a cash slave?
You be wondering why someone would submit themselves to financial slavery. At the end of the day, this form of humiliation is like all other fetishes in the world of BDSM.
It is all about power.
The reason for being a cash slave (also known as submissive or paypig) vary by person.
Just with other things such as foot fetishes, there are many reasons why people like what they like.
Most cash slaves are men (although there are women too) and they are often aroused at the idea of giving up all control of their finances.
Many cash slaves are powerful people in their everyday lives and they relish the opportunity to give up control and let someone else make all the decisions for them.
Many men find the idea of being totally at the mercy of someone else for their own financial wellbeing to be very appealing.
With money so intricately linked to power in our society, it is no wonder than financial domination is one of the fastest growing kinks of our time.
What kinds of things might a findom do?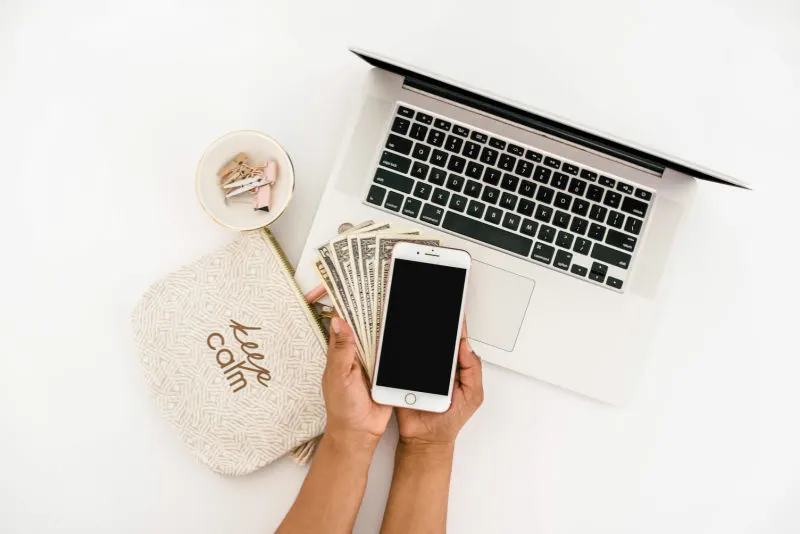 Financial domination is a real fetish in which the dominant woman takes control or some or all of the financial aspects of their slave's life.
The domme mightl make fun of her client via tactics such as name-calling. They may also ask for pictures or videos to share with other dominants online.
The only way out is by giving up control over your money or paying ransoms and fines.
Types of Financial Domination
Financial domination is when one person, the financial dominatrix, has control over another person's money.
Financial domination means the either both or one of the things below:
Submission
Many people are familiar with the submissive and dominant roles in the BDSM community.
In money kink, the submissive "submits" themselves to the findom, or financial dominatrix (which could be a man or a woman).
Bank Account Domination
This is the most extreme type of findom in which one party takes control of an account for a period of time meaning that they have complete control over all spending and the day to day living situation of the sub.
Financial dominations can also include sharing passwords and bank accounts and in general relinquishing all control over personal finances.
So what exactly does a findom do?
In general there are a 4 different types of financial domination that you might be asked to do.
Remember, it all depends on the personal money kink of your submissive – maybe they want to give you total control over their money or many they just want to feel used financially.
4 Types Of Money Kink
Blackmail
Although many people consider this the most popular form of findom, it is important to remember that extortion, blackmail and coercion are illegal.
If your client or submissive is into this kind of domination, you need to sit down and have a serious chat about boundaries and safe words before you go ahead.
Examples of financial domination through extortion include:
Threats
For example, you threaten to send nude pictures to work colleagues or family unless he send you money.
Or you threaten to out him on social media unless he pays a ransom.
You may also withhold certain things unless he pays you.
Budgeting
Some slaves want their Mistress/Master totally in control of their budget.
A lot of people feel overwhelmed by their day to day living and the thought of not having to worry about money can be very freeing.
With a budgeting kink, the submissive or Paypig will need to live on a meager income that is controlled completely by the dominant.
This type of Total Power Exchange is very popular and normally involves having control over the submissive's bank accounts too.
To be a good findom for someone with a budgeting kink you want to decide on a small amount of money to give your sub every week and hold steady if they ask for more, even when they beg.
You might also withhold money for bills until right at the due date or put the slave into a risky (but not devastating) financial situation.
Bear in mind that you are not entitled to spend all the money left over thanks to your budgeting.
Agree on a sum of money you will be paid before this starts to avoid problems down the road.
Fines and Punishment
A classic BDSM favorite, giving fines for bad behaviour is a great way to dip your toes into the World of financial domination.
For example, you might find your sub for doing anything you don't like. Think of it as a swear jar for the findom community.
Or you might fine him for every typo he makes in his emails or texts to you.
Gifts
The last form of financial domination is really more on par with the sugar daddy world.
Giving tributes and gifts to show their appreciation for you and to also show that they are serious about their money kink is a common way for findoms to get paid by their slaves.
How to find a paypig
Now we have established what exactly a findom does, how do you go about finding your own paypig.
There are lots of different options from dedicated fetish sites to the regular social media platforms.
How To Get Started As A Findomme
One of the best ways to get started is by easing into the lifestyle is by establishing contacts by selling your feet pics on foot fetish sites.
You can also consider selling your used underwear on social media and online and promoting your work as a findom using hashtags and other tools.
Popular hashtags include #finsubwanted #humanatm #cashslave
Here are some of the best places to launch your findom career:
Social Media and Membership Sites
Twitter
The best way to find pay pigs is by using social media marketing and Twitter is the most adult friendly of all the major sites.
Twitter is actually one of the most popular places for subs and doms to connect and it is pretty easy to gain followers on the site.
To get started, make sure to create a account just for your findom persona and to fill out the bio and add pictures.
Keep all your content on your Twitter account related to being a financial domme so that you build an aura of mystique and experience.
Avoid talking about your real life to keep the persona up.
Talking about your kid's school play one day and then your money kink the next is not the best way to get lots of nice money kink slaves.
You should treat your tweets as if they are public comments and keep up with a high quality of content, while also posting great images.
To gain followers, retweet from popular accounts and follow others as much as possible.
OnlyFans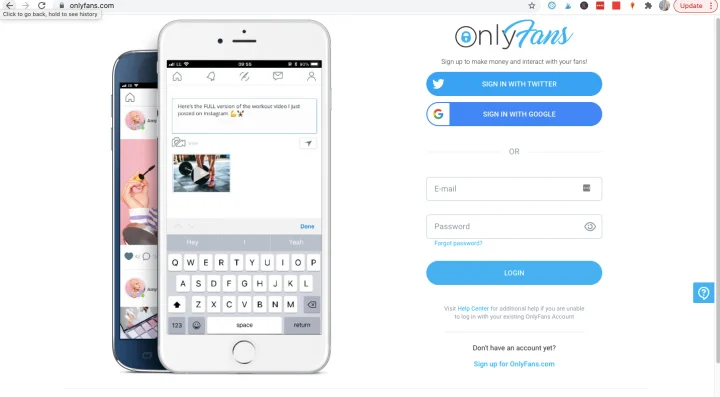 Although you need a lot of followers to really make money on OnlyFans, it can be a great way to make connections and find a pay pig if you want to become a findom.
With OnlyFans, you can charge for a subscription and also offer private videos and chats to your fans.
Joining OnlyFans is a really good option for building your fin domme brand quickly.
To learn more about getting started on OnlyFans, you can read my full tutorial here.
Snapchat
You are likely familiar with Snapchat and the unofficial Snapchat premium. These are good platforms to gain followers and build your findom brand.
Snapchat premium allows you to charge fans for private content such as videos, chats and pictures.
This is an unofficial part of the app so you will need to arrange a method for payment yourself such as Venmo or Paxum.
Fancentro
Similar to OnlyFans, FanCentro allows fans and influencers to chat one-on-one, share and receive exclusive content, engage on a private media Feed and interact through daily Stories.
It can be a great way to get known in the findom world.
Reddit
Although it might sound weird, you can definitely find some men looking for financial dommes on Reddit.
Reddit has some thriving subs for money kinks such as:
r/FinancialDom
r/financialDomination
r/FinancialDominatrixx
r/FinancialDoms
Specialized Websites for findom
Sugar Daddy Meet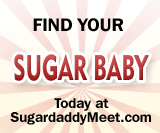 I've already mentioned Sugar daddy Meet but if you are looking for a traditional sugar daddy or a more conservative findom experience, this can be a great place to start.
Although it is geared towards the classic sugaring relationship, many do evolve into financial domination arrangements.
The sugar daddies on this site are vetted and verified and are normally wealthy men who are looking for girls to spoil.
Findom.com
This site is a very popular option for people starting off but competition for a submissive can be very high.
They have over 3 million members and are one of the only findom specific sites on the web right now.
Slaves can send tributes to financial dommes through the findom site making it a safe option for you to start with.
Seeking
This site used to be called Seeking Arrangement but now it goes by just "seeking".
It is another traditional site to find a sugar daddy online that can also be a great place to find a paypig.
This site currently has 20 million members looking for sugar babies or sugar daddies Worldwide.
Femdom Match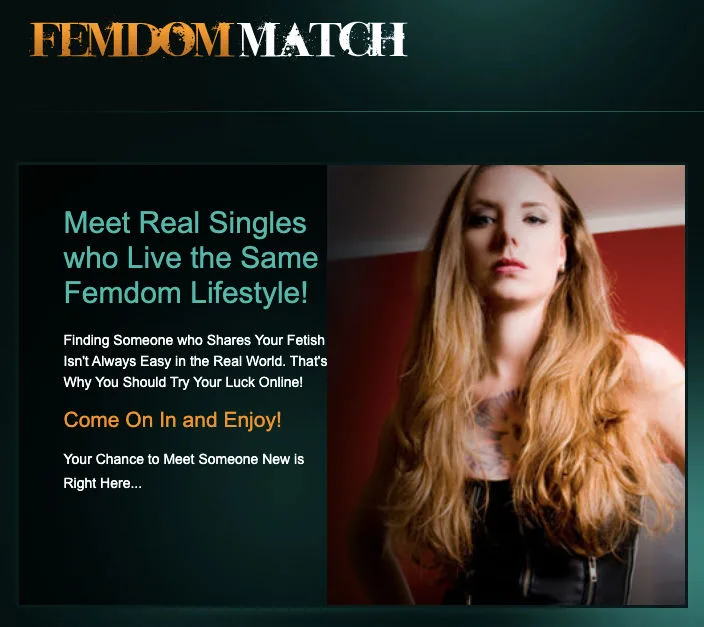 Here is another site specifically created for the financial domination kink.
Femdom Match is free to join and you can create a profile then be matched with men who are seeking a woman of authority like you.
Femdoms.com
This is the femdom arm of the camgirl site Streamate Models and they claim you can make up to $10K a week working as a findomme on their site.
You can sign up for free as long as you have a webcam and working internet and of course, you are over the age of 18.
Other Places To Find Findoms
Many dommes report having success on sites such as Craiglist and other dating sites. another option is to create your own site and promote it online.
How To Build Your Own Website
Establishing your own independent website can be a great way to build your brand as a financial domme.
You can create your own website in an afternoon and use it to showcase your talents, talk about who you are and offer ways to communicate you.
Having your own website will make you look professional and experienced.
Here's how to create your own findom website:
Choose a domain name
I always buy my domains at NameCheap because they are, well, cheap and also super simple to use.
All you have to do is go to namecheap.com and then do a search for the name you want to use.
If the name is available, you can go ahead and buy it, otherwise keep searching until you find one that works.
I recommend you also make sure the username that matches your website is available on all the major social media platforms as well as OnlyFans etc.
That way you can create a really cohesive brand.
Buy hosting for your website
You need hosting in order to have your website live on the web. A lot of hosts do not allow adult content sites on their platforms so this can be tricky.
Normally I would recommend using NameCheap because it is very inexpensive for the first year but unfortunately their terms and conditions do not allow any adult content.
To avoid risking your site being shut down, it is best to use a host that will allow over 18 content.
I use a host called Lyrical host and I confirmed with them that they do allow adult material.
Here is what they said:
"Please note we do not allow any Pornographic content or advertisements that verge on Pornographic sites. "
As you don't be doing any actual pornographic material on your site (and in fact we won't be talking about sex at all, this is perfect for our purposes).
The nice thing is, you can add as many websites as you want with their Boss plan which means you can really build your empire without spending a ton of money.
Get 10% off your Lyrical host hosting using my special promo code "WORKFROMHOME".
(Lyrical also have domain names to purchase too in case you want to do everything under one roof, so to speak.)
Lyrical has amazing customer service and respond to queries very quickly so I highly recommend them.
Installing WordPress
Once you have purchased your domain and hosting, it is time to install WordPress.
This is how you will make your site look pretty and ready to sell.
You can purchase a WordPress theme or use the free ones provided to make your site look good. Then you will want to start making your pages.
On the left hand side menu, you will find the page tab, click "create new" to make the following:
About – this is the most important part of your website. Add lots of pictures and create a profile just as you would on a regular dating site.
Contact – Here is where you give all the ways to contact you including all your social media handlers so that you can gain followers.
Services – you can create a menu of services offers for your clients so they know what you are willing to do because you start chatting.
Privacy Policies – Use the GDPR Framework plugin to create your privacy policy page. You also need to disclose if you will be using affiliates on your website.
Disclosures – If you will be using affiliate links to make extra money, you need to disclose this somewhere on your blog.
How To Create The Perfect Findom profile
In order to have a great findom profile, you want to create an untouchable personal of a dominant who knows what she is doing and is not just a mean girl looking for cash.
Make sure to include great photos in different poses – look rebellious and defiant and like you know how to take charge.
Don't just include one photo, make sure to include as many as possible with different outfits and poses.
Write your profile bio with your target client in mind. Insult, dominate and show them what you are made of.
Take part in chats and discussion groups and become known for engaging with fans.
Tips for being a good findom
The findom/slave relationship can easily turn sour so it is very important to set ground rules in advance.
In addition, remember that safety for everyone is key and consent is always number 1.
Here are some tips for being a great financial dominatrix:
Talk it through
Sit down with your submissive. Talk to him and find out what his monthly income and expenses are. Work with him to find out how much he can give to you without harming himself and/or those who depend on him.
Record Everything
I don't mean make videos or take photos to humiliate your sib (although this can also be a part of money kink).
What I mean is that you should keep any and ALL copies of emails. Print them out and store them in a file.
Create a contract
You should both sign a contract stating the terms of your relationship and what you both expect.
Don't ruin your sub
The fetish world is awash with fake findoms who are just out to ruin someone financially but being a true dominatrix is more nuanced.
Play your cards right and you could have the same Paypig for years and years, creating a nice stream of income.
Practice Ethical Domination
Financial domination is a fetish or money kink where submissive men (or "pay pigs") give money to dominant women.
Findoms usually control pay piggies through verbal abuse and humiliation that can border into the extreme.
The relationships between findoms and pay pigs can be very complex and ethical domination is key to ensuring the dynamic stays safe and intact.
Stories abound of "fake" dommes draining the resources of submissives and putting them into financial ruin.
This is not the true definition of financial domination and also not a great way to make a steady income for the future.
Even if your cash slave hands over all their money and finances to your control, be responsible with it.
They should not be at risk of losing their home or job due to your relationship.
Remember, it is not yours to spend and you should never be transferring money out f their accounts without permission.
The ideal financial domme controls their submissive's finances without ruthlessly exploiting them to the point of ruin.
How to stay safe as a findom
Maintaining your privacy and looking after your personal safety should be key.
Here are some tips for ensuring success while staying safe:
Use a chat app
Signal and Telegram are great chat apps that you can use to maintain your privacy while chatting with slaves.
Create new emails and phone numbers
I recommend creating a new email account just for your findom business and also getting a burner phone or free Google phone number so that you keep your personal and findom life completely separate.
You can open a new PayPal account with your new email so that it is different from your own PayPal account.
Keep your private information safe
Don't give out your address to anyone and if you feel worried, you can even create a pen name for your fin domme persona.
How To Avoid Scammers
The correlation between social media's ascent and findom scammers isn't particularly surprising, given how easy it is for literally anyone to hide behind an online identity.
There are unfortunately many catfishing scammers in the findom world, on both sides of the coin.
Protect yourself by doing due diligence and not giving out any personal information to anyone.
Financial Domination – FAQs
Is financial Domination only for women?
It is true that men are much rarer in the money kink fetish but there is definitely work out there for male and gay findoms.
You may even find that as a unicorn, there are more opportunities for you than for straight women.
Can I have more than one cash slave at a time?
Yes, many financial dommes have a few submissives at the same time to ensure a steady income stream.
There is no limit to how many you have as long as you haven't sign an exclusivity deal with a slave.
Make sure you have time to cater to each one as it can be time-consuming.
How will my cash slaves pay me?
As most findom arrangements take place online, there are a few ways to accept cash.
You cannot use traditional methods such as PayPal to fund your money kink side hustle as they do not allow any payment for adult services on their platform.
I would also avoid taking someone's bank account password as that can result in issues down the road.
Your best bets are the following:
Another option that is very popular with findoms is to create an Amazon wishlist and accept payment in the form of gifts and items that you want or need.
You can also accept gift cards as payment too. Other human ATMs want to take their dommes on shopping sprees as a form of payment.
Make Cash with Money Kink – Final Thoughts
Financial domination is a fetish in which one person uses another for their money.
The financial dominator, or "fin dom" will control the finances of the submissive partner and often impose rules on what they can spend money on.
This type of domination is a form of BDSM because it's typically done as part of an agreement with both parties consenting to it.
In some cases, the fin dom may also take over other aspects of the submissive partner's life such as dictating how they dress and who they talk to.
If you are interested in the BDSM lifestyle and want to make some money while enjoying your money kink, findom can be a great place to start.
More Posts About Making Money From Home
The Art Side Hustle: 53 Ways To Make Money With Your Art
How To Become a Freelance Model In 5 Easy Steps