Interested in learning how to sell foot pics for extra income?
As a result of the Internet and social media, there are many ways you can make money these days.
There really is a market for anything nowadays and it has never been easier to make some money on the internet.
One way to take this a step further and make some extra cash is to sell your feet pics online for cash!
You might be surprised at how much people will pay to see your feet, even if you think they are quite ordinary!
This in depth guide to how to sell foot pics for money will show you the best foot fetish websites and places to sell your feet pics.
I'll also show you how to get the most money from your feet pictures as quickly as possible.
Keep reading for all the details!
This post contains affiliate links. Please read my Disclosure for more information.
MORE FUN SIDE HUSTLES
How To Sell Feet Pics Online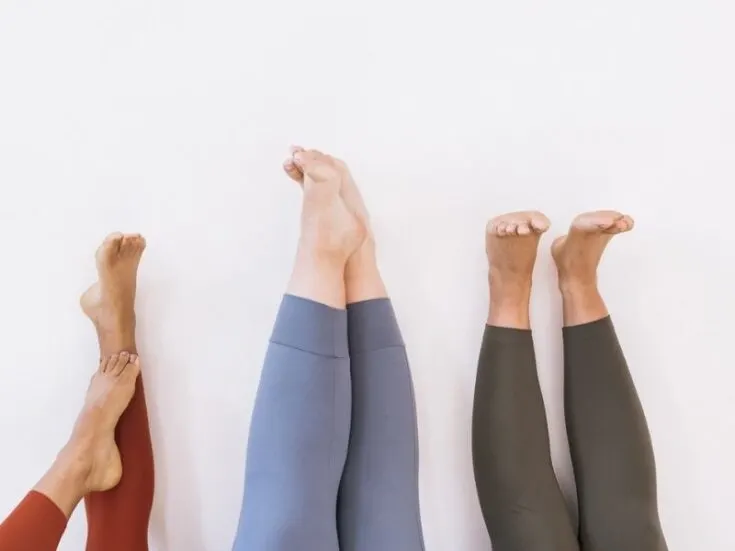 The first thing you are probably wondering is, how big is the foot picture market? Who exactly is buying photos of other people's feet?
There are a number of people who buy foot pics online, for a variety of reasons.
Some may be looking to fulfill their sexual fantasies while others simply want something unique they can't find anywhere else!
In fact, according to Psychology Today, 1 in 7 people has some kind of foot fetish.
Although your mind probably goes straight to the classic "foot fetish" buyer, there are actually foot picture buyers who are looking for photos for lots of different reasons.
Consider brands that are looking for pictures of feet for their marketing material or promotions. This could be for beauty products, footwear or anything really.
Website owners are often looking for the strangest photos for their social media and stock photo sites cater to all niches.
Personally I bought the foot photos for this post on a stock photo site so there is no reason your photos can't be used by a blogger or brand in the same way.
Regardless of the reason why someone buys feet pics online, there is no shortage in this niche – which means you can make money with little effort or planning.
And the nice thing about selling photos like these is that it is totally possible to sell your foot pics online anonymously, without ever showing your face.
What Kinds Of Niche Feet Pics Can I sell?
The more niche your feet photos, the more chance you have at being a success. It could be that your feet already have a quirk or are extraordinarily pretty but if not, look for a category that you can specialize in.
There are all kinds of sub-niches when it comes to feet pics. I found the categories on one popular website, Feetfinder really useful:
Another tip is to lurk on Foot fetish subreddits on Reddit and see what is popular. Different photos that are popular include
Themes (school girl, dirty, athlete)
Angles (from the side, heel only, sole)
Indoors (bed, couch etc)
Outdoors (field, beach)
Car shots (on the dash, sitting on the hood).
POV (Point of view)
Daytime shots
Night-time photos
Different nail colors/ jewelry like toe rings or tattoos
Various footwear (sneakers, heels, flip flops, socks)
How much money can I make selling feet pictures?
The big question of course is how much money can you sell your foot pics for?
You may be familiar with a Tweet that did the rounds a few years ago of a woman claiming she sold one foot picture for $1060.
Although this is what you can reach for, most people start selling their feet pictures for around $20-50 per photo.
If you are in a specific niche (super tiny feet, for example) you can command more.
Let's be clear, you are unlikely to become a millionaire overnight with this side hustle (although, of course I have not seen your amazing feet to be the judge!).
More than likely, you can expect to make a nice little side income completely passively.
Selling your feet pictures online is more or less free for you and you can sell the same photo again and again making it a great way to get some extra cash.
Is selling pictures of your feet illegal?
It is perfectly legal to sell photos of your feet online or offline. After all, nothing about feet is x-rated or adult-content in itself.
It is legal to sell feet pics in nearly every country including the USA, UK, Canada and Australia.
How old you have to be to sell feet pics?
Well, even though it may not be illegal per se, I would not recommend starting this side hustle if you are over 18 as it can get into murky territory for both buyers and sellers if you are a minor.
Can men make money selling feet photos?
Although the market for male foot photos might not be as big as the female market, it does exist and you can sell your foot photos on the same sites as women.
The great thing for men is that there is a lot less competition for their photos.
How To Sell Pictures Of Your Feet Safely
The nice thing about selling photos of your feet online is that you don't need to show your face. You also have no need to meet anyone in person as you can easily send them digital files.
This makes staying private a lot easier.
If you are planning to use Craigslist or similar to sell your pictures, you should consider creating a new email address for that purpose so that it is not linked to your real name or information.
Where To Sell Your Feet Pics For Money
Now you have decided to go ahead and sell photos of your feet online, let's take a look at some of the top places to try.
In general you have two options when it comes to selling foot pics – you can use a dedicated website or you can sell your foot pics on social media.
Both have their advantages and disadvantages and you may find more success with one than the other.
My advice is to start off by trying a few different options eg. Instagram and Etsy or a few dedicated foot pic sites so that you can maximize your sales.
How To Sell Foot Pics On Foot Fetish Websites
There are a bunch of websites that cater to the foot fetish business. The beauty of these is that you have a captured market that are looking for the exact thing that you are selling.
The disadvantage of selling your feet pics on foot fetish websites is that competition might be stiff so you may want to focus on a specific niche to gain a following.
For example, look for photos that no one else is selling (for example your feet in a certain location (mountain, beach etc) or wearing special socks or sandals.
Here are the top Foot Pic websites to try:

If you are serious about signing up making money selling your feet pics, then Fun With Feet is a great site to join.
The average seller on the site sells about 15 feet pic "collections" per month which can add up to around $500 a month just for adding some fun pics to the site.
The more photos you add, the more earning potential you have so make sure to use different poses and backgrounds to entice new buyers.
How Fun With Feet Works
Click here to create your profile then start uploading your photos. Aim for at least 5 themed collections (on the beach, high heels etc) to attract buyers.
A three month package costs $9.99 and allows you to upload as many photos as you want.
Add some free content as teasers to hook your buyers into buying your paid photos.
Wait for the sales to come in and get paid instantly as soon as someone buys one of your collections.

Instafeet is the largest of the sites to sell your foot pics online.
There is an approval process and not everyone is accepted. Approval can take 1-3 weeks and there is often a waitlist so make sure to send your best photos according to the rules.
To get started, follow these steps:
Apply for a profile and provide your photo I.D
If approved, you can upload your pictures. Instafeet recommends at least 5 to start with.
Set a subscriber price. Your subscribers will pay monthly for access to your content. The average price is $10 per month meaning you would make $100 a month if you have 10 subscribers.
Instafeet takes a 10% cut of your earnings so bear that in mind too.
To be successful on Instafeet, you will want to provide your subscribers with new content regularly.
NOVEMBER 2022 UPDATE: It seems as though the Instafeet website is down as of the beginning of November 2022. Please check the other options on this page for the best places to sell your feet pics for the time being.
Feetfinder is highly rated on Trustpilot and gets great reviews. It is worth checking out, especially as it is free to join.
The sign up process is easy as long as you are over 18, just like Instafeet, you will need to provide photo ID in order to be verified.
How To Sell Foot Pics On Feetfinder
There are 3 ways to make money selling feet pics on Feetfinder:
You can sell individual pictures to buyers
Buyers can purchase a subscription to access your content
Customers can send you private requests for custom photos
The nice thing about Feetfinder is that all photos are blurred until payment is made (buyers can see a preview). This ensures that you get paid for your photos.
Sellers will search by categories or keywords to find the content they are looking for. This can be a great way to research the kinds of feet pics that sell well.
How To Sell Foot Pics On Social Media
Given how popular social media is, it makes sense to use it for your feet photo business.
First of all, it is completely free to use and almost everyone has at least one social media account. Here are the best ways to use social media to sell your photos: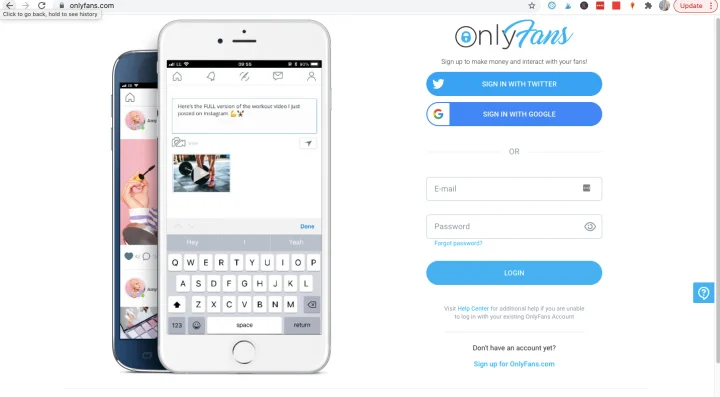 OnlyFans is not strictly a social media platform but it is a great option if you want to build "relationships" with your fans and are willing to interact with them.
I have written a huge guide to selling feet pics on OnlyFans and I recommend you read through that if you are interested in going the OnlyFans route.
The main way to make money on OnlyFans is to create a profile and then get subscribers.
Bear in mind that it is important to get followers to make money on OnlyFans and you will need to heavily promote your channel on your own social media in order to make money.
That being said, OnlyFans is a great way to make money and build a steady income with monthly subscriptions.
Read my step by step guide on how to set up your OnlyFans page and then promote it for the best results.
How To Sell Feet Pics On Instagram
Selling on Instagram is a good way to make money because it is so popular. If you have spent anytime on Insta you probably know that feet photos are really popular.
The key to remember about Instagram is that the best photos get the most attention. You will need to have a beautiful feed full of great foot pics in order to be successful.
The best idea is to create a beautifully curated feed of high quality feet photos and feet related images. Display your feet in different shoes, nail polishes and locations.
Once you have a great feed established, make sure to post new content at least 5 times a week, preferably daily. You don't want to overwhelm your followers with your photos but you need to stay top of mind.
Make sure to use hashtags to attract potential customers to your profile and follow relevant accounts. You can easily find hashtags by using the search bar:
How To Make Money Selling Foot Pics On Instagram
Obviously all the content that you post on Instagram is available for free so the key is to attract followers who are willing to pay you for more photos.
You will need to promote a store of some kind or accept Dms from potential buyers and use Cashapp to get the money.
You should post stories and regular Instagram posts to gain followers and then add your OnlyFans account link or website in your bio and direct people there in the comments of posts.
Teaser videos and blurry pics also work really well to direct people to your OnlyFans or Etsy Store (more on that below).
How To Sell Foot Pics On Twitter
Twitter is another real hot spot for feet pictures. It's free to create an account and you can post the same photos as you use for Instagram.
Fill your bio out with as much information as possible including if you will accept custom requests or the kind of things you are into. The more information the better!
Add a link to your Etsy or OnlyFans also if you have them, otherwise you can sell directly on the platform via Cashapp.
Make sure to use hashtags and keywords and follow other foot pic sellers to get an idea of what they do and how it works.
Selling Your Foot Pics On Facebook
Facebook groups are the best way to sell your feet pics on Facebook.
You can join relevant groups by using the search function and you can also create your own private group to share your photos.
Search for terms such as "foot fetish" or "sell feet pics" and see what comes up. Join as many groups as you can and make sure to abide by all the rules otherwise you might get kicked out.
Remember that most group owners will not allow other people to promote their content so tread carefully if it is a privately owned group.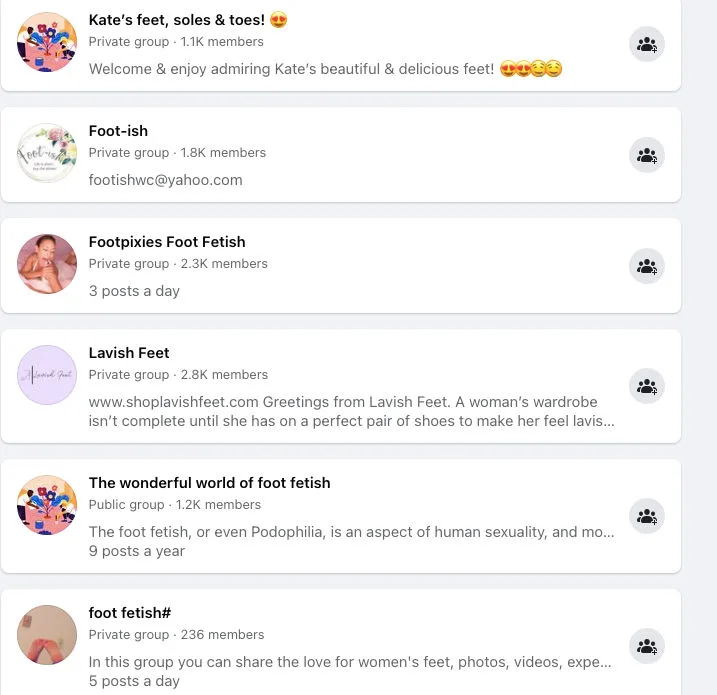 Bear in mind that you might want to set up a second Facebook profile if you don't want your grandma to know that you are in the foot fetish business.
How To Sell Your Feet Pics On TikTok
TikTok is really popular right now and is a great option is you are serious about making money selling feet pics. Tiktok is all about the short videos and can be used as a way to direct people to your other channels such as Etsy or OnlyFans.
The easiest way to get started is to make a TikTok and post videos of your feet in different scenarios.
Post videos of you painting your toenails, trying on shoes, walking barefoot etc and then link them to your OnlyFans account.
From there you should be able to get paying subscribers who want more of your content.
Selling Foot Photos on Snapchat
If you want to know how to sell pictures on Snapchat, you have a few options. You can use Snapchat Premium. Don't go looking in the app store for it though, as it doesn't officially exist.
A Premium Snapchat account is one where you have to pay to see the content. This is completely unofficial and Snapchat doesn't handle any of the transactions for this not does Snapchat recognize Premium Snap accounts.
You'll have to handle all of the payment details yourself meaning setting up a PayPal or Venmo account to accept cash in return for your feet pics.
Like TikTok, you may not make a lot of sales directly through SnapChat but it can serve as a vehicle to promote your own website or OnlyFans site.
The nice thing about SnapChat is that your photos do not last for too long so your followers will be encouraged to pay for more content.
How To Sell Your Foot Photos (even more places)
In addition to specialized websites and social media, you can also sell your foot pictures on websites that you typically use for other purposes. Think Etsy, Tinder and eBay.
In fact, these can sometimes be the best places to make money selling pictures of your feet as they are well-known and attract lots of visitors every day.
How To Sell Feet Pics On Craigslist
Craigslist is actually a great place to get started in the feet pic business. It is free to use and there are no transaction fees. You can use CashApp or Wise to receive payments.
As long as you stay safe and don't reveal your private information, you can use Craigslist as a way to promote your other platforms and get customers.
A lot of people on Craigslist will ask you for "samples." Beware that this can be a way to get a free photo from you but of course most people want to see what they are buying before they send money.
To get around this you can just show a portion of your foot or offer one freebie teaser photo or video.
You can offer bundle deals of multiple photos or videos on Craigslist to make more money.
How To Sell Feet Pics On Etsy
I've written a ton about selling on Etsy, including how to how to sell used underwear on Etsy but it didn't really occur to me that feet pics were so popular on the site.
Do a quick search on Etsy for feet pics and you will see how popular it is! Look at the monthly search volume for the keyword "feet pics"
To get started on Etsy, first of all you will need to open your own Etsy shop.
Remember not to use your real name anywhere on your shop name (read more: How To Name Your Etsy Shop).
You will need to give Etsy your real name and social security number for tax purposes so bear that in mind but other than that, you can be completely anonymous.
If you want to get started selling your feet pics on Etsy for free, use this link and you will get 40 free listings (normally 0.20 a listing).
You can look into my Etsy tutorials for step by step guides to opening your own Etsy Store:
How To Start An Etsy Store Successfully
How To Make An Etsy Store Website In Minutes
ETSY SEO CHECKLIST (FREE PRINTABLE)
How much should you sell your feet pics for on Etsy?
On average, feet pics seem to be listed at around $2-$10.
You can try that price to start and then go higher once your store gets going.
Tips For Listing Your Feet Pics On Etsy
Include tags like "Feet photos", "pedicure" and "feet " on your listing
Make it clear to customers that you are providing digital photos only and they should not expect something in the mail.
Use an alias as we discussed above.
Never show your face.
If you don't want to get a PO Box, you can uses the buyers address as the return address or just omit it on your envelope
How To Sell Your Feet Pictures On Stock Photo Sites
Another way to sell pictures of you feet is to upload them to various stock photography sites and earn whenever they are used.
Bear in mind that you will only get paid when your photo is picked so the more photos you upload, the better.
Who Buys Feet Pics On Stock Photo Sites?
Multinationals, ad agencies, bloggers, small businesses and not-for profits are all looking for quality stock photos they can use in advertising and marketing materials.
Using an image you find on Google is a no-no so most companies are willing to purchase quality photos they can use royalty-free.
Here are the top 10 stock photo sites to sell your photos:
How To Sell Your Feet Pics On Foap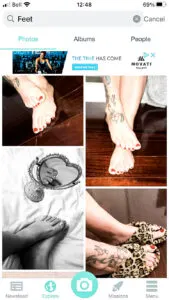 Foap is a smartphone app that allows you to upload your feet pics and get paid. (you can upload all kinds of photos on Foap, not just feet pics).
Once your photos are live, you can sell them again and again so it's a perfect way to create some recurring revenue.
Foap takes 50% of every sale made on the platform but you can set your own prices making it a nice way to make money selling feet pics.
To get started with Foap:
Download the Foap app from the app store and login in with Google, Apple or create an account.
Fill out your profile with as much information and keywords as possible.
Click the upload button and start adding your photos.
Choose your price and sit back and wait for some sales
How To Sell Feet Pictures On Tinder
Tinder is another option for selling your feet pictures online.
You are likely familiar with this dating app but you might not know that you can use it to promote your own website or create connections of people who want to buy your feet photos.
Simply create an account on Tinder and upload your photos to begin your adventure!
How To Sell Feet Pictures on eBay
I've spoken before about the 13 Best Things To Sell On eBay For A Profit but I have to be honest, feet pics were not one of the top sellers.
That being said, you can sell your feet pics on eBay by creating an account and uploading your photos. If you do a search of feet phots on eBay, you will be surprised at what you find.
Bear in mind that with eBay you have more chance of selling hard copies of your photos than digital downloads.
How To Sell Your Feet Pics On Your Own Website
If you are serious about starting a foot pic business, you might want to consider creating your own website.
This can be done for around $5-$10 a month and is a great way to increase your presence online as you can direct people from your social media to your website.
Follow the steps below to create your own feet pic website:
1.Choose your website name and buy the domain
Ideally you would be able to buy the domain that relates to your business and has available social media handles to match.
To see if the domain you want is available, head to Namecheap.com and plug your chosen name into the search bar.
If it is available, you can go ahead and purchase the domain, if not, you can play around until you find a name that you want that is available to buy.
2. Add Hosting
Once you have chosen your domain on Namecheap, you will get the option to add hosting. Hosting is what you need in order for your site to be live.
I use WordPress for my small business websites because it is really easy to use. It also allows me to sell directly from my website.
Choose EasyWP WordPress as it has everything you need for a cheap price.
3. Set Up Your website
Now you are all ready to launch your site.
All you need to do is pick a WordPress Theme to make your site look nice. WordPress does come with a few free themes but to be honest, I always use a more professional looking theme that has more features.
I recommend using the free theme from Astra. You can play around to customize.
4. Add Plugins
One plugins you will want to add to your site is a merchant such as "WooCommerce" so you can sell your feet photos on your site. Woocommerce is free to download.
5. Tips for Boosting your Website
You can add links to your Instagram feed by adding a plugin and also write some blog posts to boost traffic to your site.
For more information on selling your product on your site, you can read this in depth tutorial: How To Create A Website For Your Small Business (Almost Free!)
6 Top Tips For Selling Your Feet Pics for Extra Income
If you're interested in making money by selling your feet pics, here are five tips for successful foot pic sales:
1. Choose the best site to sell feet pics online
There are many sites out there that pay you for sharing your feet photos, but not all of them offer good money.
Some charge you to sign up or require a large number of followers before they will actually pay you for any pics, and others may only offer pennies per photo.
So, keep in mind that quality matters – you want to find a site that will pay well rather than one that requires a lot of extra time and effort.
2. Choose the best feet pics for sale
When choosing feet pics for sale, it's important to consider what people are looking for when they buy this kind of stuff – and generally, your want well-kept, pretty feet.
So, consider wearing sandals or flip-flops to show off your toes.
Obviously if you have cute feet pics for sale, you have much more chance of making money as your foot pictures will inevitably attract more people who want to purchase them!
If you want to upload regular foot pics for sale, make sure they also have a close-up element – if the photo only shows your feet, or only shows the top of your toes, it's not going to be particularly appealing.
As you can see, there are many things to think about when choosing feet pics for sale – just keep them in mind and have fun with it!
3. Keep up with the trends in foot pic sales
When thinking about ways to sell feet pics online for money, you may want to consider the current trends.
For example, there has been a recent surge in demand for pregnant women's photos and tattoos – so if you're currently pregnant or have any tattoos, these can help you stand out from the crowd.
4. Upload unique feet pics
There are many people who want to sell their feet pics online, which means there is plenty of competition – so if you want to be successful, try selling unique feet pics.
For example, consider uploading some photos that no one else has taken before – for example, if you take pictures of your feet wearing socks at the beach – or upload some other type of unique feet pics.
5. Take Quality Photos
Make sure to keep your feet well groomed and use great lighting when taking your photos. If necessary enlist the help of a friend to get different angles.
A cheap ring light can also be invaluable for taking great photos indoors. It means you have great lighting in even the most shadowy room.
I also like to edit my photos with the free Lightroom app.
6. Sell your body parts (fingers, hair)
If you're looking for additional ways to sell feet pics online then consider selling other kinds of photos as well – like pictures of the bottom of your fingers or the top of your head.
There are many people who want to see these unique pictures too! So, by using pictures of your toes and fingers, you can appeal to the widest possible audience.
As you can see, there are many ways to make money online by selling feet pics – and you only need a small amount of success before people will be happy to pay for more photos.
How to Sell Foot Pics For Money – Final Thoughts
If you're looking for a new way to make money, selling your feet pics might be the answer.
Sites like Facebook and Instagram are great places to get started and there is no shortage of traffic on social media sites!
So why not start uploading some photos today?
Keep in mind that quality matters – so choose high-quality pictures with sexy poses or tattoos if you want more success.
You can also use other body parts besides just your feet to sell pics online too!
More Ways To Make Money Online
Get Paid To Be An Online Friend (Earn $2000 a month, part-time)
50 Ways To Make Money While You Sleep