Facebook marketplace is a great place to sell your items but knowing the best selling items on Facebook Marketplace. can help you decide what to sell to make money.
Facebook Marketplace is great for people who are moving or need to get rid of their belongings because it gives you the opportunity to make some money off of what you have before throwing them away.
It is also really great for people who want to make money flipping items for a profit. In fact, flea market flipping is one of the fastest growing hobbies in 2022.
So how do you know what are the best selling items on Facebook Marketplace?
That's where we come in!
In this blog post, we'll be telling you the 17 most popular things that people sell on Facebook Marketplace.
The Best Selling Items Around The Web
15 Best Things To Sell On OfferUp In 2022
13 Best Things To Sell On eBay For A Profit in 2022
12 Best Things To Sell On Etsy To Make Money
This post may contain affiliate links. Please read my Disclosure for more information
What is Facebook Marketplace?
Facebook Marketplace is an online marketplace that allows almost any physical commodity.
The nice thing about selling stuff on Facebook Marketplace is that it is easy to find people who are interested in buying your items.
You can also do everything from your regular Facebook account and there are zero expenses when selling with the platform.
If you are planning on selling anything online, there is never any harm on posting it on Facebook Marketplace and seeing if you get any interest.
After all, it is free to post!
What Are The Best Selling Items On Facebook Marketplace?
Furniture
Large furniture items are a category that most people tend to think of first when considering buying something on Facebook Marketplace.
Facebook Marketplace is one of the best places to buy and sell furniture.
Buying new furniture can be expensive, but that's why many people use Facebook Marketplace as an alternative for finding and buying used furniture.
The prices are usually low, so many people can easily fit these items in their cars, which makes them popular for quick flipping.
Best selling furniture items on Facebook marketplace include:
Beds
Tables
Dining sets
Chests of drawers
Wardrobes
Coffee tables
Nightstands
The most popular furniture items on Facebook Marketplace are small, lightweight pieces that can be easily dissembled and transported.
If the item will easily fit in a regular size, it is much more likely to sell quickly. That's why it is important to mention the dimensions of the furniture in your listing.
Larger furniture items sometimes take longer to shift because people need to arrange a way to transport it to their home.
Tips for selling your furniture on Facebook Marketplace
Take photos of any marks or scratches that are noticeable
Dissemble items before your buyer arrives but make sure to take photos first
Clean all items before listing them
Tools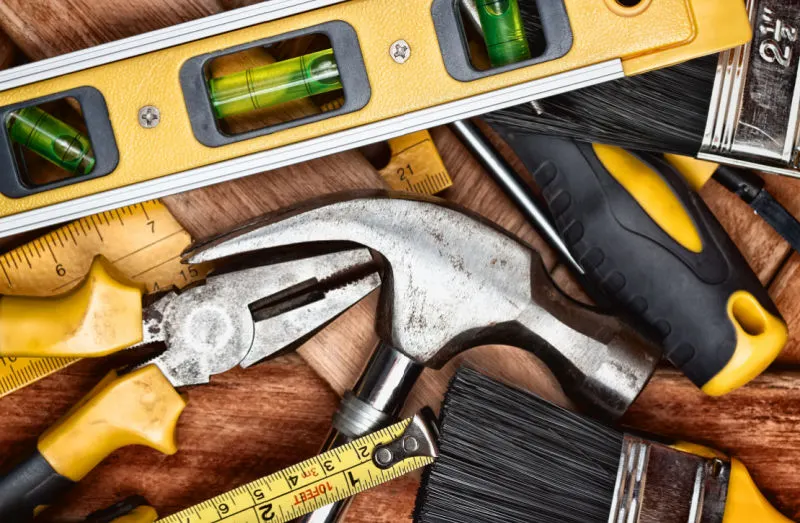 One of the best selling items on Facebook Marketplace are power tools.
Larger power tools will do better than smaller items, so keep that in mind when you're creating your inventory.
Bigger items like pressure washers, mowing machines and craftsman power drills are always in demand depending on the season.
In winter, snow blowers sell really fast in colder climates.
Baby Gear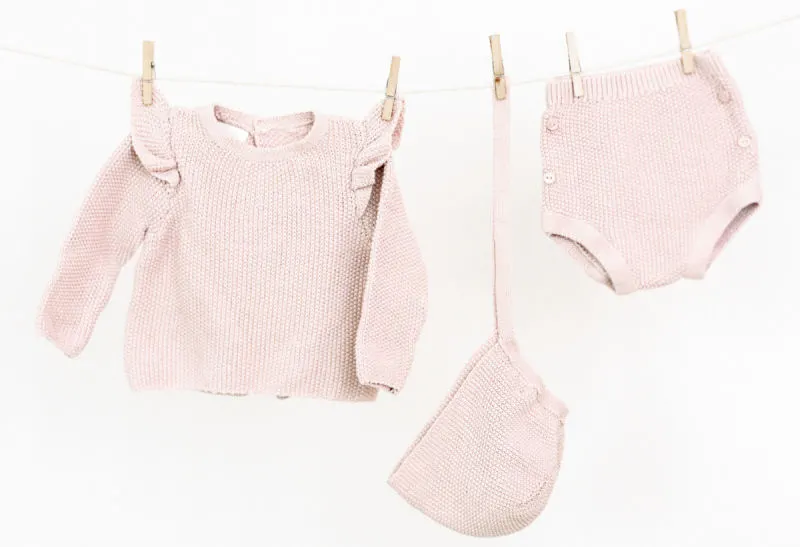 Baby gear products are some of the most popular items on Facebook Marketplace.
There is a lot of demand for these products, and they offer sellers an opportunity to sell them at a nice profit.
Some of the best-selling items in this category are: unopened packages of diapers, toiletries, baby clothes and accessories.
Baby gear such as swings high chairs and cribs sell really well on the marketplace as they are expensive to buy new and most people barely use them.
Bear in mind that you are not allowed to sell used car seats or breast pumps on Facebook Marketplace.
If you have a bunch of baby clothes to sell, make sure to check out my list of the best places for reselling used baby gear.
Kids Clothing Lots
A clothing lot is a group of clothes in the same size.
A lot of people like buying lots of kids clothes because they can get a ton of clothes for a cheap price.
Most large garbage bags of clothes would sell on Marketplace for around $20-$50 depending on the sizes, condition and brand names involved.
When selling your lots on Facebook marketing, make sure to take good pictures and include a breakdown of exactly what is included, for example ;
Lot of Girls size 2T Summer clothes
Includes:
5 shorts
2 Skirts
10 Dresses
5 Leggings
2 pairs of sandals size 8 Toddler
Toys
Around the holidays, the best selling items on Facebook Marketplace are toys.
I always check Facebook Marketplace before buying toys for my kids at a retail store because it is easy to find barely used items that sell for at least half of retail.
If you have small toys like Lego or Barbie dolls consider selling them in batches or lots.
As long as the toys you sell are in good condition and in working order, it should be easy to find a buyer fast.
Children can even earn money by selling their old toys, which is a great way for them to learn about money management, saving, and budgeting skills.
Seasonal Home Decor
Seasonal home decor is a best selling item on Facebook Marketplace.
The most popular season for sales is Christmas, followed by Halloween and Easter.
Ideas of seasonal items to sell include:
Wreaths
Ornaments
Lawn decorations
Table linens
Cushions
Snow globes
Mantel decor
Seasonal Candles
Artificial Christmas Trees
Homemade Gifts
Another item that is really popular around the holidays are homemade giftable items.
Facebook marketplace is a great place to sell seasonal crafts and gifts.
You'll be able to find what other sellers are selling locally, as well as shop for personalized gifts.
Many people turn to the website when they're searching for something personal that's not available in stores or on Amazon because it offers unique items from independent businesses all over the world.
One tip to be really successful selling on DIY items on Facebook Marketplace is to think year round.
There are lots of gift giving opportunities all year ling including birthdays, Mother's Day, Teacher's gifts etc.
Here are some ideas for homemade crafts and gifts that sell really well on Facebook:
20 Mason Jar Gifts For Everyone
How To Sell Candles From Home in 8 Easy Steps
451 Most Profitable Crafts To Sell 2022
Outdoor Furniture
The most popular item on Facebook Marketplace during the summer months is typically outdoor furniture.
The vast majority of people are not picky about the color or style when they buy this type of product, and they'll spend as long as needed to get a good deal.
Things like barbecues, outdoor dining sets and bistro tables are all really popular items once the weather gets warm.
Other outdoor items such as paddling pools, sand tables and even sleds are always really great sellers too.
Building Materials
When people aren't able to complete a DIY project, they often end up selling the leftover materials on Marketplace.
Many of these leftover materials are bought by professionals who have the time and resources to do the job properly.
Other times, they are bought by people who have small jobs to complete at home and are looking for a way to do it on a budget.
This saves them a lot of money because they don't need to buy new supplies and also helps out someone in need.
Lots of leftover building materials sell really well on Facebook marketplace including:
Leftover tiles from projects
Remnants from hardwood installs
Decking material
Paint and primer
Rugs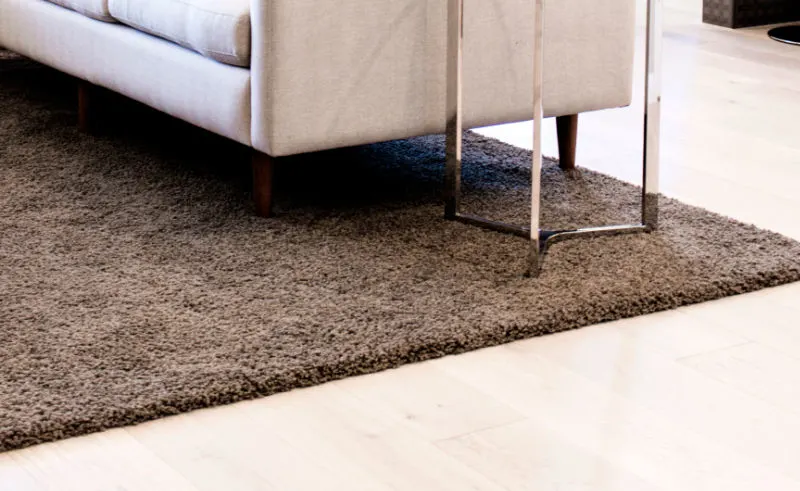 Rugs, especially vintage ones in good condition, are among the most popular items on Facebook Marketplace.
As rugs can be incredibly expensive when you buy them brand new so lots of people look for used rugs and carpets for their home.
If you are planning on selling rugs on Facebook, make sure they are clean and stain free.
The most popular sized rugs are smaller ones either 5 x 7 or 8 x 10. If you have really large rugs, you might have trouble shifting them.
As far as the kinds of rugs that sell, anything goes from vintage Persian rugs to modern abstract prints.
Outdoor carpets and runners are also big sellers as are rugs for baby's rooms.
Clothing and Shoes
Facebook Marketplace provides a good opportunity for sellers who are looking to sell name brand clothing at lower prices than retail.
Remember, however that most people are looking for a bargain so really expensive items may not attract the kinds of prices you want.
You will need to sell your items below retail in order to get them sold and you should be aware that some types of adult clothes sell better than others:
For true brand name goods you might be better selling on another site such as Poshmark.
Maternity clothing and uniforms/scrubs sell really well
Consider selling your clothing in lots for quicker sales.
Shoes are another thing that sells really well, especially if they are name-brand or on trend.
There is actually a huge market for reselling shoes and you could start your own business flipping shoes that you find at thrift stores and yard sales.
Learn more about making money reselling shoes here.
Light Fixtures
Like rugs, light fixtures are one of those items that are really expensive to buy brand new so many people look for second-hand deals on Facebook Marketplace.
Anything from scones to fancy chandeliers can be sold on Facebook.
Make sure any light fixtures you sell are in mint condition and that you note the kinds of lightbulbs they take in your listing.
Fitness Equipment
It is cliche but we all know someone who has a treadmill gathering dust in their bedroom.
These kinds of items sell really well on Facebook Marketplace because they are expensive to buy new and are often barely used when sold secondhand.
With more and more people creating home gyms in their basement or garage, there has never been a better time to sell your unused fitness gear.
Here are the most popular exercise equipment:
Elliptical machines'
Treadmills
Weights
Yoga Mats
Kettle Bells
Weight Benches
Sports Gear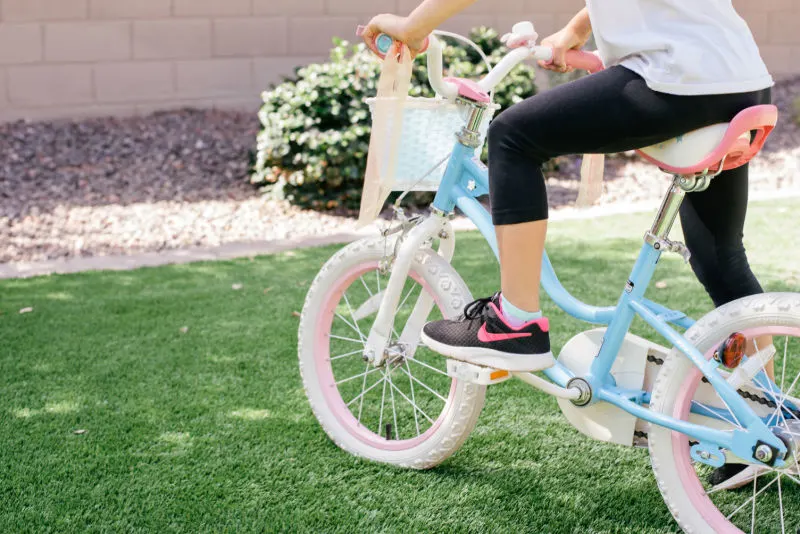 Another really hot seller on Facebook marketplace is sports equipment, especially for kids.
This is often a seasonal item but if you time it right, your item will sell in minutes.
Kids grow out of things so fast that everyone is looking for a cheaper way to kit their child out.
The bestselling sports equipment on Facebook Marketplace includes:
Hockey pads, sticks and gear
Skates
Soccer shin pads and books
Dance outfits and ballet shoes
Other things that sell really well are bikes and scooters for both adults and children.
Once the weather gets warmer, everyone realizes they want to go bike riding and they start looking for second hand options.
Collectibles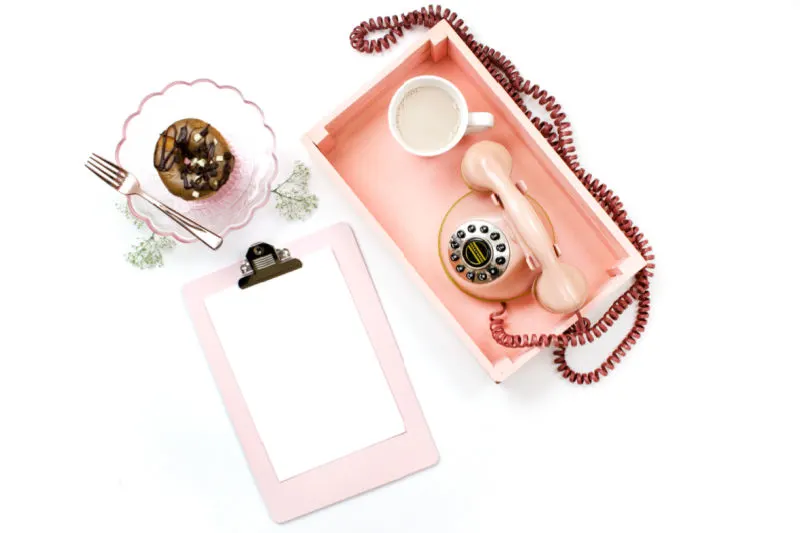 If you are a collector and want to sell your collectibles, put them on Facebook Marketplace.
You can even see how much your antique furniture is worth before deciding whether to keep it or not.
Some retro collectibles like old video game systems and china is always worth selling.
Other items such as comic books, old wine and ancient stamps all have a high price tag that can vary greatly depending on their condition.
The key to selling your collectibles for top dollar is to do your research so that you know exactly what they are worth.
Electronics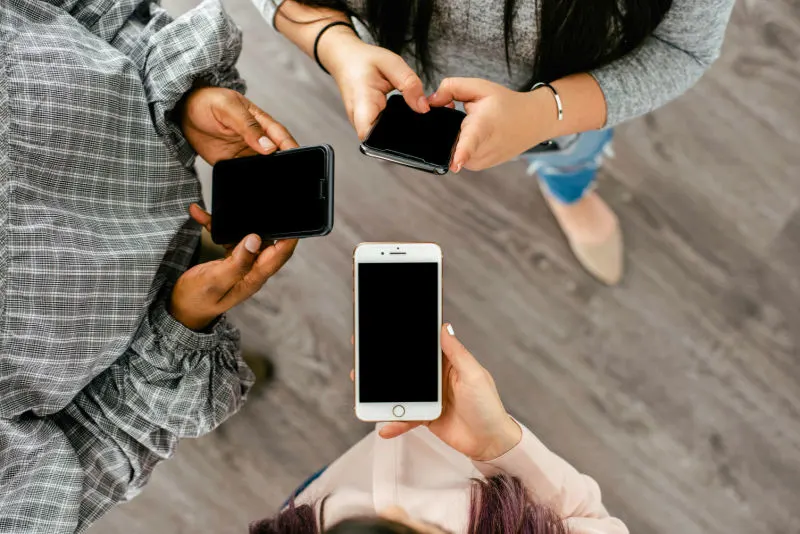 Used cell phones, video games and even things like photo lenses for DSLR cameras are all really big sellers on Facebook Marketplace.
Vintage video games and consoles are some of the most popular items on the marketplace and of course, new releases that sell out are always sought-after.
Vintage things such as cassette tape players are also really popular.
Here are the top selling electronics on Facebook:
Unlocked phones
Playstations
Headphones
Camera lenses
Vintage stereos
Vinyl records and cassettes
Home Decor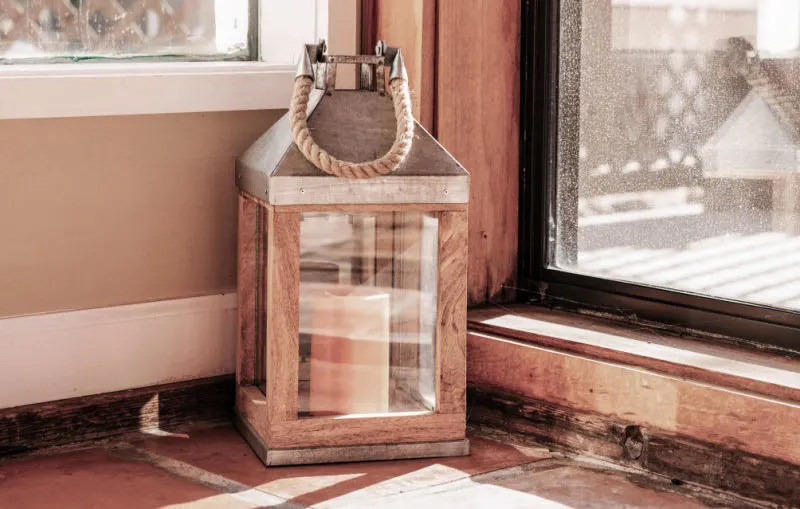 Artwork, vases and throw pillows are all really popular selling items on Facebook Marketplace.
Lots of people look for decor to give their homes. refresh, especially when the seasons change.
Home decor that sells well includes:
Facebook Marketplace FAQs
Is Facebook Marketplace a good place to sell?
The easiest platform to make money from is Facebook Marketplace
Most people check Facebook throughout the day, so it's a good place to get noticed and your item sold quickly.
Buyers can reach out to sellers via Messenger or join buy-and sell groups in their local area or niche.
What cannot be sold on Facebook Marketplace?
Items that are not allowed on Facebook Marketplace include:
Anything that isn't a physical product for sale.
You can't sell services such as therapy or house cleaning
Animals" Selling animals isn't allowed on Marketplace or buy-and-sell groups.
Healthcare-related items aren't allowed (e.g. thermometers, first-aid kits).
Before and after pictures: Items for sale on Facebook can't show a before and after picture (e.g. a photo showing weight loss).
In many jurisdictions, you are also not allowed to sell alcohol or anything "adult" related.
Your photos must match the description and title of the listing in order to be listed on Facebook Marketplace.
Tips for selling on Facebook Marketplace
Selling on Facebook Marketplace can be a very lucrative endeavour.
To get the most money from your sales, it's important to keep in mind that this is like starting a business.
It will require time and effort to advertise and market your products effectively.
The best selling items on FBM are usually those with high margins or low competition, so make sure you're considering these factors when deciding what you want to sell as well as how much of an item you want to offer for sale.
Make sure to use clear, bright photos
Include as much information as possible about the item
Mention where pick up will be
Note if you will deliver for an extra cost
Price your items according to your local market by doing a search beforehand.
When pricing your items, bear in mind that most people will try to haggle with you.
The best advice I can give is to price your items slightly higher than you really want to sell them for.
How to sell on Facebook Marketplace without friends seeing?
The issue with Facebook Marketplace is that anyone on or off Facebook can see your listings.
While this may be helpful if you're selling things for friends and family, it can also cause issues if you don't want everyone knowing your business.
To be honest this reminds me of the time my brother in law listed the birthday gift I gave him the week before on Facebook Marketplace.
Shame he didn't read this tip before posting it for sale.
To stop your friends and family from seeing your Facebook listings:
There is a privacy setting on the first page when you create a new listing that says, "Hide from friends."
Just check that and no one on your friends list will be able to see your Facebook Marketplace listing.
How to create a listing on Facebook Marketplace
It is really easy to create a listing on Facebook Marketplace:
Click on the little market stall icon at the top of your Facebook feed
On the left hand side, click on + a new listing
Choose your listing type from the following: vehicle, property or item for sale.
Fill out the details such as Description, price and condition.
Upload your photo (s)
Click "hide from friend" if you want
Click any other groups you want to add the listing to
Press "Publish".
Your Facebook Marketplace listing is now live.
Other Places To Sell Your Items
If you find your items aren't selling on Facebook Marketplace, there are some other places that you can try:
Facebook buy and sell groups
Flea Markets
Instagram
Etsy – great for handmade items – here's how to start a shop
Craigslist- an oldie but a goodie.
The best selling items on Facebook Marketplace
Thinking about selling your old stuff on Facebook marketplace?
You might be surprised by what sells the best! In this post we have shown you the best items to sell on Facebook marketplace
Bear in mind that many seasonal items and local-to-you might also be really great sellers.