More and more people are looking for home-based job opportunities in Canada as the gig economy grows and more of us are tired of long commutes and not enough family time.
The issue with many work-from-home jobs is you have to weed out the real jobs from the scams.
Pyramid schemes and direct marketing jobs are constantly recruiting people desperate to leave the 9-5 but the earning potential is often not really there.
So how can you find a legit home-based job in Canada in 2023?
Below you will find 12 ways that real people make money from home.
All of them are tried and true work-from-home opportunities that you can start this year.
This post contains affiliate links.Please read my Disclosure for more information.
Benefits of working from home
No commute, no dry cleaning, no daycare expenses!
The option to work as little or as much as you want
Flexible hours
How To Avoid A Home-Based Scam
Never pay to be employed or for training
Check glassdoor.com for reviews
Don't go to interviews without telling someone where you are.
If it seems too good to be true, it probably is.
12 home based job opportunities in Canada
1.Work At Home Customer Service Representative
One of the most popular home based job opportunities in Canada is to take orders by phone.
Large Canadian companies like Pizza Pizza and Swiss Chalet employ remote workers to answer the phone and take orders for their restaurants nationwide.
Get Started: Check out Arise Work From Home for current opportunities and more information.
2. Teach English Online
Are you a native English Speaker, if so you can teach English online at night or in the early mornings , while your kids
are asleep. This is a great way for teachers to make extra money over the summer or on the weekends.
Get Started: Here is a breakdown of the top 4 companies that are hiring Canadians to teach English now.
If you are at all craft, consider starting an online business yourself and sell crafts or Printables. Many people make a great living selling things online and you can work as often or as little as your schedule allows.
Get Started:
10 Best Things To Sell On Etsy To Make Money
How To Start Your Own Etsy Printables Business
4. Become A Transcriptionist
Transcribing medical notes, or captioning videos is a great way to work from home and make money. There are tons of courses online but you can get a lot of information from the free course offered by Transcribe Anywhere.
Get Started: Rev.com is a great place to find freelance jobs for transcriptionists.
5. Start A Blog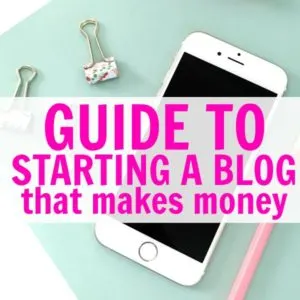 I'd be amiss if I didn't miss this home based job opportunity that has changed my whole life. I went from earning good money in a sales job to doubling my income in just 3 years with my blog, all while working from home (and saving on daycare fees).
Starting a blog is definitely not a "get rich quick" scheme but the earning potentials are limitless if you are prepared to put in the work.
Get Started: My guide to Starting A Blog That Makes Money takes you step by step through the process.
6. Virtual Assistant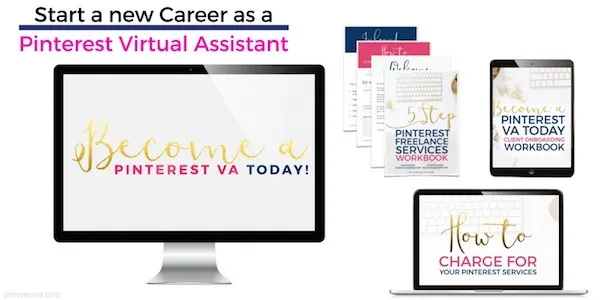 If you are organized and good with social media, you can make a good income as a virtual assistant. Many people who want to start a blog (see above), supplement their income as a VA first as it offers a guaranteed income in the beginning.
Many virtual assistants make thousands every month working part-time, from home! You can get a lot of information from the free workshop put on by Gina and Kirsten from PinterestVA.
Get Started: Attend the free workshop linked above and learn more at read my guide to getting started as a Pinterest Virtual Assistant.
7. Flip Things For a Profit
One way to make money which isn't an actual job is to buy and sell stuff for a profit.
Vintage furniture, clothing, decor etc all sell well so keep an eye out on online marketplaces and yard sales.
Upcycle and give life to old furniture. Paint, stain and revamp old pieces destined for the junkyard and then sell them for a profit.
Fleamarket flipping is a great way to make money with your hobby if you like treasure hunting and making old things new again.
Get Started: You don't need much to get started but this free webinar by the "Fleamarket Flippers" will teach you everything you need to know to make your flipping business a huge success.
8. Before And After School Care
If you have a child-safe home (eg no vicious dogs or criminals living in your home!), you can offer up your services for before and after school care. This normally involves having children dropped at your home an hour or so before school starts and walking or driving them to class.
After school, you would pick them up and entertain them or help with homework until they are picked up.
The going rate in the Greater Toronto Area is $25 per kid per day for an average of 2 hours a day. If you have 5 children, you can make over $100 a day for just 2 hours work. And you will still have your whole day free once school starts.
Get started: How To Start A Home Daycare & Make Money
9. Sell On Amazon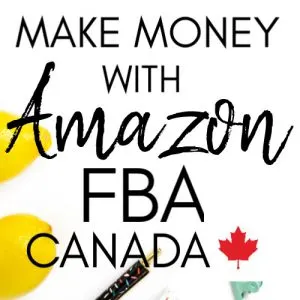 Running your own Amazon store is really popular in the US but only just catching on in Canada. It's one of the best home-based job opportunities for Canadians as you get to piggy-back off an established brand.
This makes your chances of success much higher than if you were to open your own independent store.
Get Started: Make Money Selling On Amazon FBA Canada – this tutorial has links to free resources you can use to start your own full-time Amazon store.
10. Sell Cricut Crafts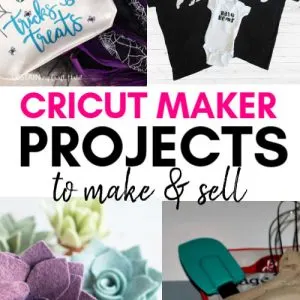 Crafts made with a Cricut are all the rage and I often see ISO (in seek of) posts on Facebook looking for someone to put a design on a t-shirt or cap.
After your initial investment of the Cricut machine, you can start yo turn a profit pretty quickly, especially around the holidays.
Get Started: 20+ Cricut Maker Projects To Sell
11. Pet Sitting
Pet Sitting is another service that you can offer up in your neighbourhood.You would be surprised how many people need help with their cat or dog when they are on vacation. Even small animals need a place to go and if you have kids, it can be a fun learning experience.
Get Started: How To Start A Doggy Daycare At Home
12. Drop-in Babysitting
If you have a great play space you can offer drop in babysitting at your house, while parents run errands or go to dinner. This allows you to create flexible hours and also potentially make more money.
Drop in babysitters often charge $15 per hour v a home daycare that charges a flat $45-50 a day so the earnings potential is more although work is not guaranteed.
More home based job opportunities in Canada
How To Become A Proofreader From Home
10 Work From Home Jobs To Start Today
How To Become A Consultant From Home
Like This Post? Pin it!