Are you looking to start an online business but are not sure where to begin? Want something a bit out of the ordinary? You'll love this list of 10 strange things to sell online!
From crazy photos to odd things to sell that you already have in your home, there are so many ways to bring in the cash.
Read on for all the fun ideas and get selling!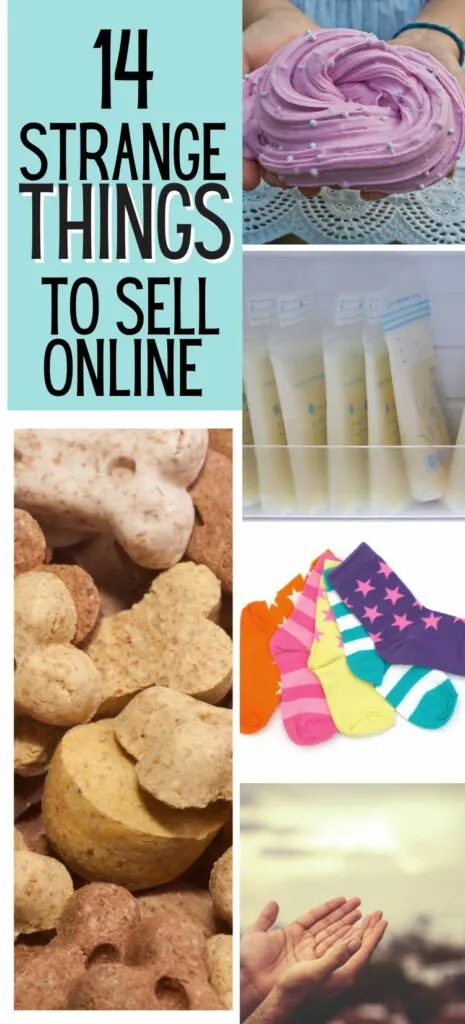 This post may contain affiliate links. Please read my disclosure for more information
MORE FUN WAYS TO MAKE MONEY
11 Easy Ways To Get Paid To Post Comments
21 Best Stuff to Sell at Flea Markets
14 Completely Strange Things To Sell Online For Cash
If you are in need of some extra money but don't really have any knick-knacks to sell or a marketable skill, you will love this fun list!

It's packed with the weirdest ideas you never thought of!

To find out more about each unique side hustle, just click the "read more" link or the photo.