Need some extra cash over the holidays? Are you feeling a bit creative? Then you'll love this list of the best things to make and sell at Christmas to turn a profit.
Now, I'm not just talking about tedious crafts you have to make – making things to sell at Christmas doesn't have to be overly time-consuming or require special skills.
In the list below you will see we have something for everyone who wants to cash in on the festive spirit while still having time for their festivities.
Whether you are a whizz with some yarn and knitting needles or baking is more your thing, we have you covered with lots of great ideas.
So don your elf hat and let's start making money for Christmas!
This post may contain affiliate links. Please read my disclosure for more information
MORE WAYS TO MAKE MONEY OVER THE HOLIDAYS
20 Best-Selling Christmas Crafts
How To Make Money For The Holidays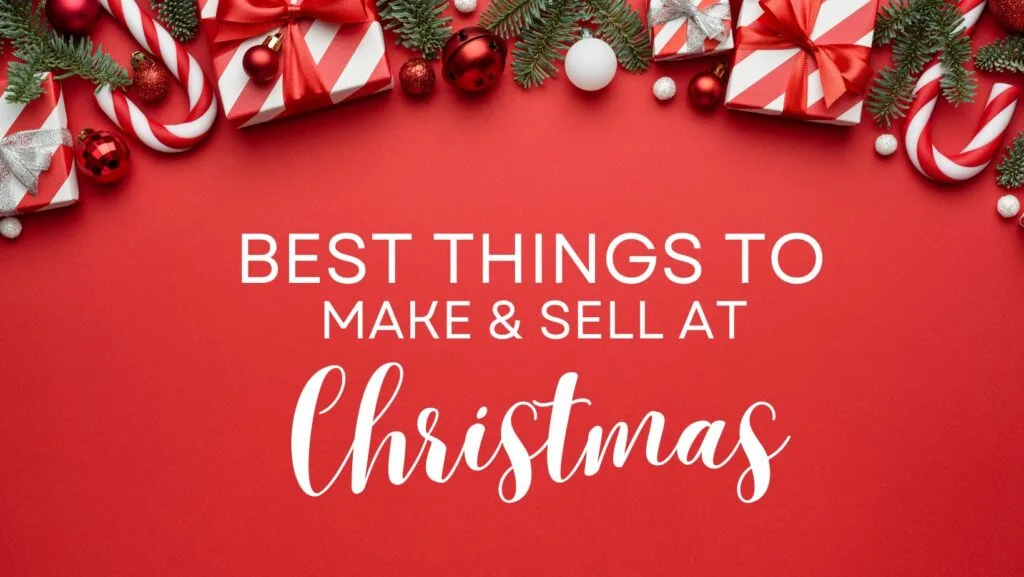 The Best Things To Make And Sell At Christmas
Tis the season for making money! If you want your stocking brimming with some extra cash this yuletide season, check out this list of fun things to make and sell at Christmas bazaars and holiday markets!

For each of the ideas below, click through the photo to learn more and get tutorials, directions and tons of ideas.