Are you ready to jingle all the way to some extra cash this Christmas season? It's time to sprinkle some holiday magic on your bank account with these 31 very merry Christmas side hustles.
Whether you want to make some extra cash to put some gifts under the tree or you are just hoping to start the new year, we have some fun and festive ways to make money.
So put on your elf hat, grab some hot cocoa, and let's get hustling!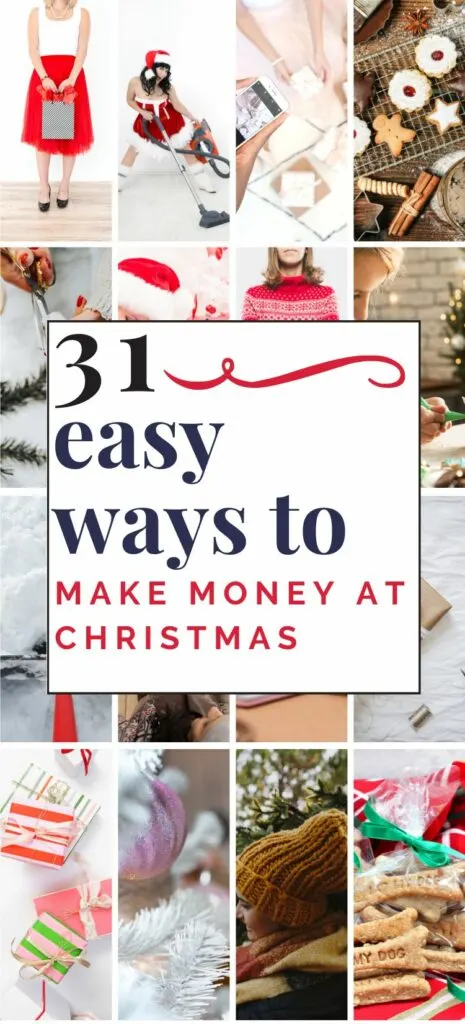 This post may contain affiliate links. Please read my disclosure for more information
MORE FUN SIDE HUSTLE IDEAS
11 Easy Ways To Get Paid To Post Comments
23 Amazing Ways To Get Paid To Drink Wine
The Best Christmas Side Hustles
Jingle all the way to a jollier bank account this holiday season with our ultimate guide on the best ways to make money during the festivities!
As the most wonderful time of the year approaches, it's not just the bells that are ringing—it's also the cash registers for savvy hustlers.
Whether you're looking to earn some extra spending money for gifts, fund that dream winter vacation, or simply want to embrace the spirit of giving by boosting your income, we've got you covered.
From creative side hustles that harness the magic of the season to online ventures that turn your skills into profit, this blog post will unwrap a delightful assortment of money-making opportunities.
So, let's deck the halls with dollar bills and dive into the top festive ways to make money around the holidays and Christmas!
1. Santa's Helper Personal Shopper
Embrace your inner Santa and become a personal shopper for busy individuals who need assistance with their holiday gift list.
From selecting thoughtful presents to braving the holiday crowds, you'll be spreading the holiday cheer while earning some festive income.
Tap into your gift-giving expertise and make the season merrier for your clients and your bank account!
2. Holiday Decorator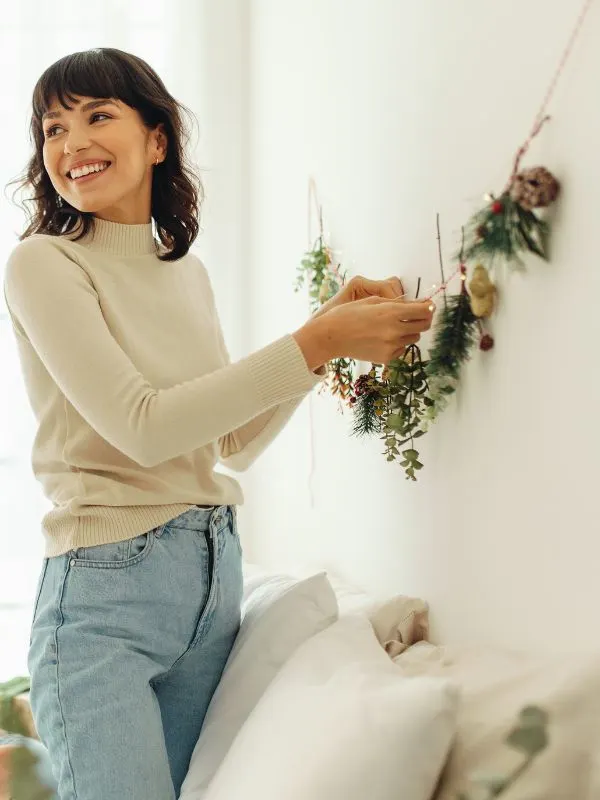 If your holiday decor could rival that of the North Pole, turn your talent into cash by offering your services as a holiday decorating expert.
Many businesses and homeowners want their places to sparkle during the holidays but they don't have the time or vision to make it happen.
By offering your decorating services, you can deck out homes and businesses with twinkling lights, stunning wreaths, and whimsical ornaments to create a winter wonderland that would make even Santa envious!
3. Sell Ugly Sweaters
One craze that doesn't seem like it will disappear anytime soon is the ugly sweater party. So why not get in on the trend and unleash your creativity by designing ugly Christmas sweaters to sell?
Even if you aren't good enough at knitting to make your own sweaters, you can still make money turning regular clothing into festive outfits.
Whether it's a classic reindeer-themed sweater or an over-the-top gingerbread house design, your unique creations are sure to bring smiles and dollars your way!
4. Gift-Wrapping Business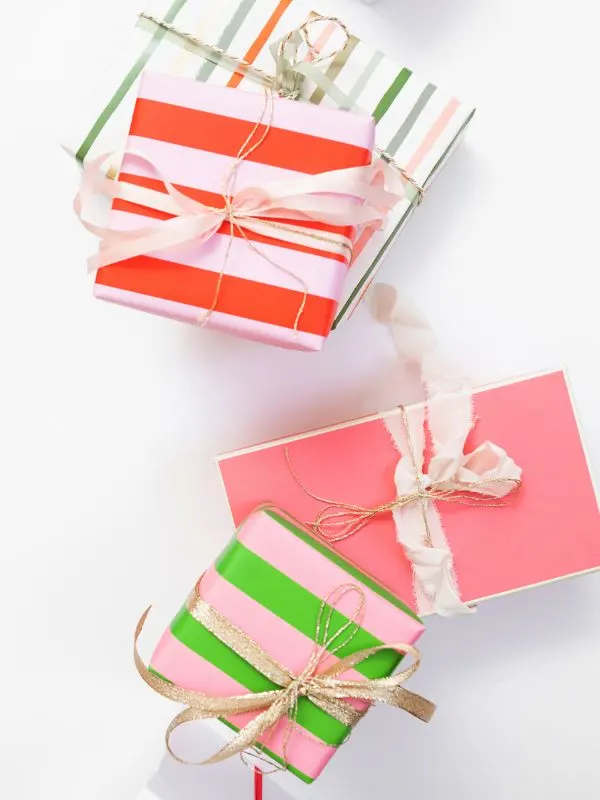 Are you a whizz when it comes to stylish wrapping?
Why not offer your skills to those who struggle with creating beautifully wrapped presents by starting your own gift wrapping business?
You can set up a cozy gift-wrapping station at local markets or malls, or even offer a home service for busy individuals who want their gifts to look top-notch.
You could also take it a step further by hosting fun and educational workshops to teach others the art of gift wrapping.
5. Seasonal Social Media Manager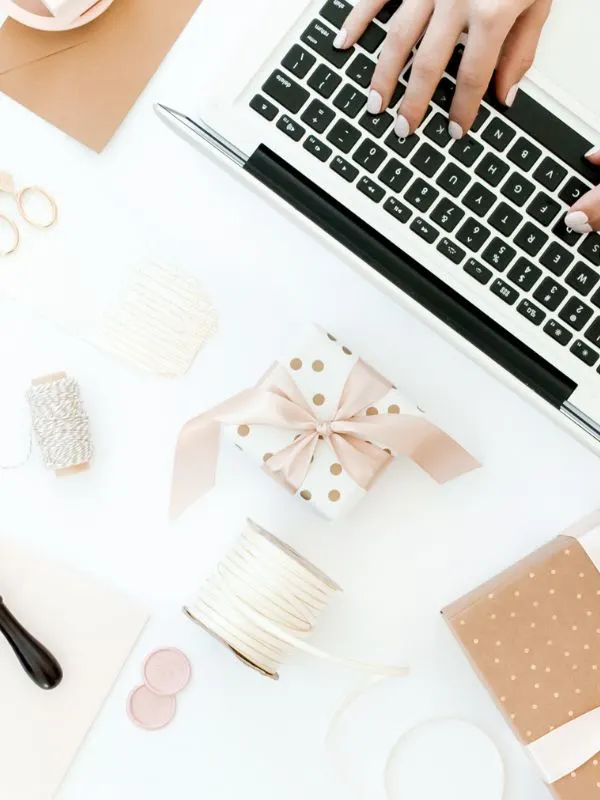 As the holiday season approaches, businesses want their online presence to sparkle as bright as the tinsel on the tree.
After all, most retail business is done in the last 2 months of the year so brands and business are all desperate to get their name out there.
If you are savvy with the socials, advertise your services as a seasonal social media manager, creating engaging holiday content, and scheduling festive posts.
Your knack for spreading holiday cheer online will be in high demand, and you are sure sleigh the competition!
6. Christmas Light Installation Service
Many people love to decorate their homes with dazzling displays, but not everyone has the time or expertise.
Save them from the tangle of wires, and you'll find yourself with a glowing reputation and a joyful boost to your bank account!
7. Customized Christmas Cards
Another fantastic home-based idea that really shines during the holidays is a greeting card business.
Put your artistic talents to good use by designing personalized Christmas cards for families and businesses.
You can sell them o Etsy or at craft fairs and holiday bazaars.
Make sure to offer a variety of designs and customization options and you are sure to have a great Christmas side hustle that will keep going beyond December 25th.
8. Gingerbread House Builder
Embrace your inner architect and craft intricate gingerbread houses for events, parties, or even as gifts.
People adore these edible masterpieces during the holidays, and they make delightful centerpieces for festive gatherings.
You can display them wrapped in cellophane at Christmas bazaars and artisan fairs and they are sure to be a hit.
Consider doing different themes and color schemes to appeal to a broad market.
With your gingerbread skills, you'll build a sweet reputation and a lucrative seasonal business!
9. Holiday Baker Extraordinaire
We all know that you can never have enough sweet treats around the holidays.
If your baking prowess is the stuff of Christmas legends, capitalize on it by baking delicious Christmas treats to sell at holiday markets, fairs, or online.
From gingerbread cookies to peppermint bark, your mouthwatering goodies will become must-have gifts and festive indulgences!
10. Christmas Tree Delivery Elf
More and more people are ditching the fake and going for a live tree.
But getting them home can be a problem for city dwellers and those without transportation.
That's where you come in!
If you own a pick-up truck or a trailer, partner with tree farms and offer delivery services to save busy people from wrestling trees onto their cars.
11. Virtual Holiday Party Host
We all know that in the last few years virtual meetings and video calls have really taken off.
While we can all meet again in person now, virtual parties are here to stay and there is an opportunity for you to make money as a party host.
If you have always wanted to be a party planner, why not take it online with unique packages that include fun games and entertaining activities such as Christmas trivia or carols?
12. Gift Consultant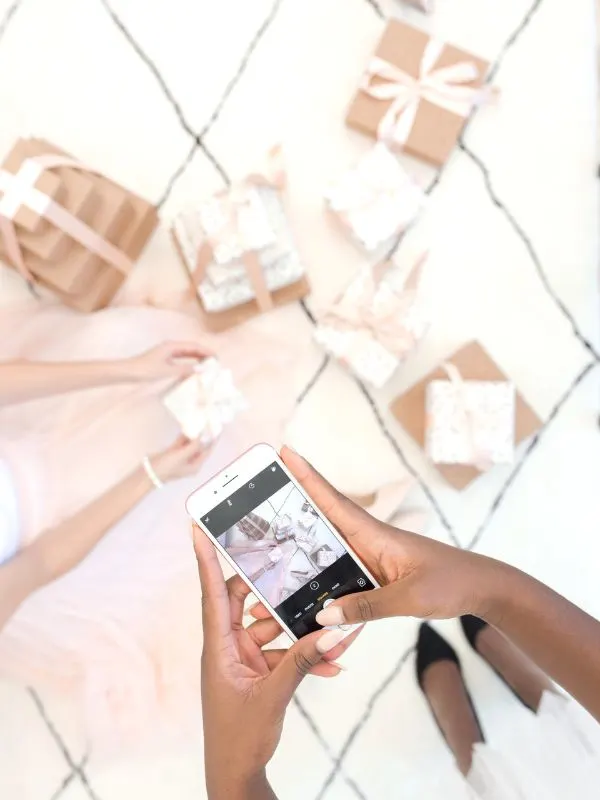 Not everyone has the gift-giving magic, but you can be their gift-giving guru!
Offer gift consultation services to help people find the perfect presents for their loved ones based on their interests, hobbies, and preferences.
Spread holiday joy by ensuring every gift is thoughtful and cherished!
13. Christmas Carol Singer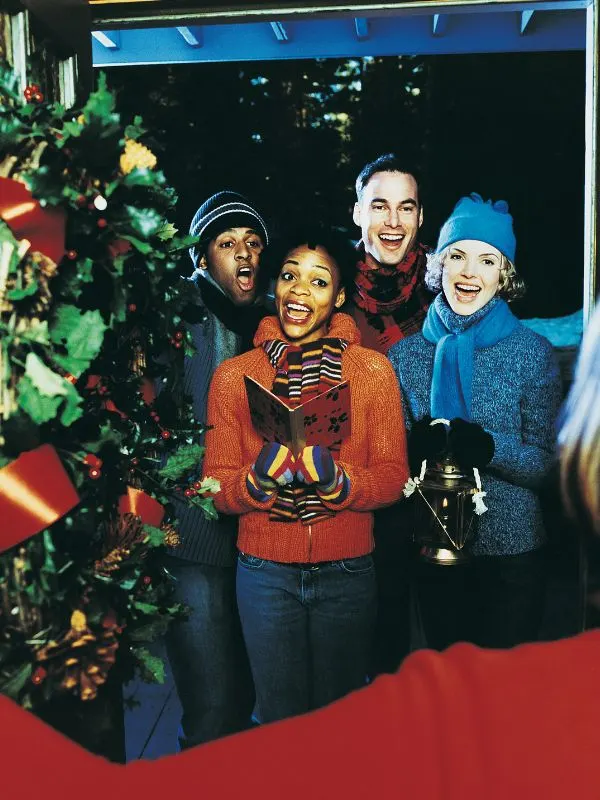 If you've got a great voice and love to spread holiday cheer, consider joining or forming a Christmas caroling group.
While you might not get rich, it can be a fun way to make money for the holidays.
You could perform at local events, restaurants, or even serenade people on the streets.
Your carols are sure to fill hearts and your hat with some extra holiday earnings!
14. Host Holiday Cooking Classes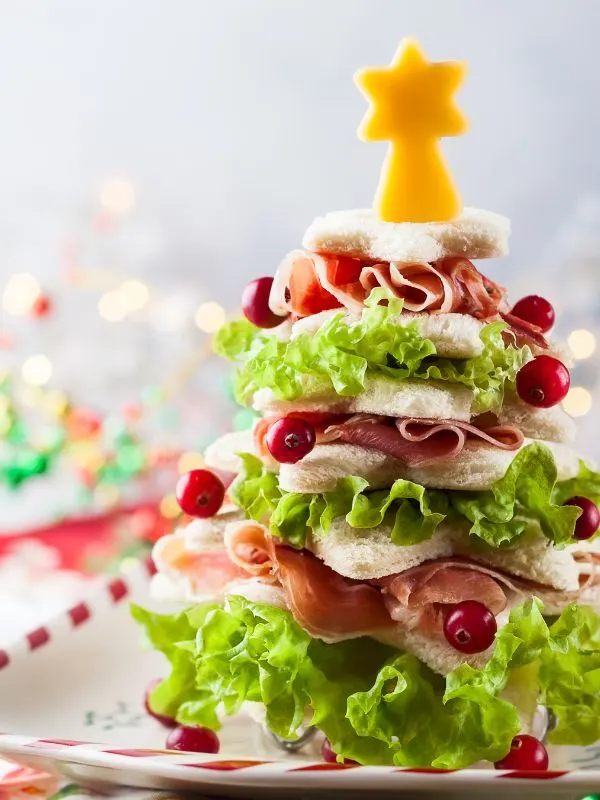 Are you a bit of an expert in the kitchen? Do you give Jamie and Nigella a run for their money when prepping the turkey?
You could transfer those skills into one of the most fun Christmas side hustles – running your own cooking classes.
That's right, you can host virtual or in-person cooking classes where you teach participants how to make scrumptious holiday dishes.
From your secret stuffing recipe to beautiful holiday cookies, this is a fun way to make money during the festive season.
15. Christmas Tree Rental Service
One of the newest trends during the holidays is the advent of reusable real Christmas trees.
For the environmentally conscious crowd, this is the perfect answer to the issue of cutting down trees just to use them for a few weeks.
Christmas tree fans get to rent a live potted tree for the holidays. Then, after the festivities are over, you'll pick up the trees, and they'll be replanted for future Christmases.
These Christmas tree rental farms are popping up everywhere and they are big business.
It's a tree-mendous way to earn green and stay eco-friendly!
16. Snow Shoveling Service
Embrace the start of winter and offer snow shoveling services to your neighbors over the holidays.
This is one of the easiest winter side hustles to make money on snowy days as people are desperate to get their cars out of the driveway.
Clearing pathways and sidewalks will not only keep you fit but also make you a seasonal superhero with extra cash on hand.
17. Make and Sell Handmade Ornaments
Channel your creativity into crafting unique handmade ornaments.
You can sell them on Etsy or at local craft fairs and they are sure to make wonderful gifts for that person who has everything.
From rustic wooden ornaments to fun festive baubles, there are lots of different Christmas ornaments to make and sell.
18. Airbnb Host
The holidays are the busiest time of year for travel with everyone looking to visit friends and family.
Cash in on this seasonal phenomenon by renting out your spare room or entire house on Airbnb.
This is one of the best Christmas side hustles to consider if you are planning on being away anyway!
19. Personalized Santa Video Messages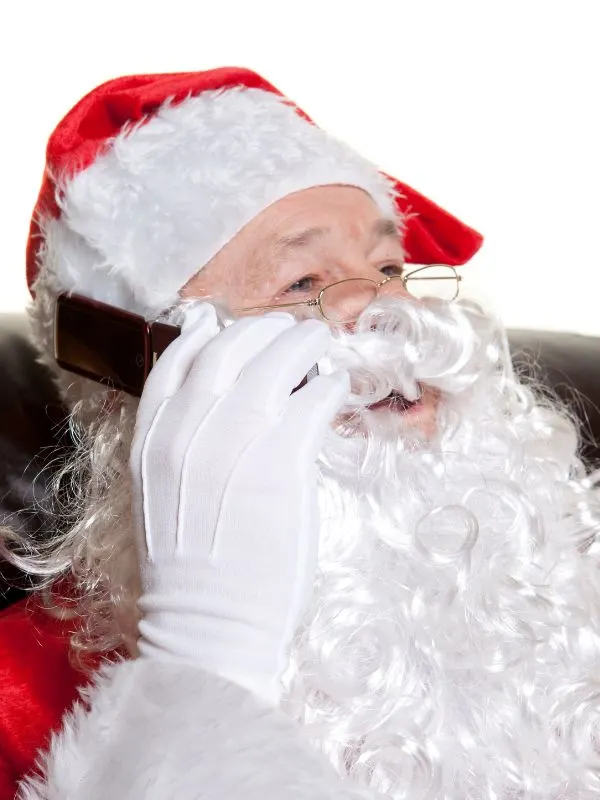 Do you have a great voice that could double as the big man or maybe one of his elves?
You could start a home-based business creating personalized video messages from Santa for children (or adults who still believe!).
20. Holiday House Sitter
So maybe you don't want to rent out your home on Airbnb but how about looking after other people's homes while they go away for the holidays?
You can water plants or feed the cat, or just make sure everything is safe and sound until they get home.
And why not double up the Christmas side hustles?
If your house sitting gig allows you to stay over at the home, cash in twice by renting your home out while you are away!
21. Christmas Cleanup Crew
There are two lucrative opportunities when it comes to cleaning services.
You can offer deep-cleaning services for people looking to get their homes ready for guests over the Christmas season.
Then, after the parties are done, you could offer post-holiday cleaning services to save people from the dreaded task of packing up decorations and tidying up after the festivities.
22. Holiday Musician-for-Hire
If you're musically gifted, why not use the season to make some cash?
Spread your festive tunes by playing at events, restaurants, or even on street corners.
Don't discount places like retirement home parties and office holiday gatherings who might be in need of some yuletide cheer.
23. Holiday Photographer
Most people are looking for that perfect photo for their holiday card or mantle.
If you are good with your camera, you can offer Christmas mini sessions to families or couples.
By working a whole day in 15-20 minute slots, you can make a lot of money in a few hours.
All you need is your camera and a fun and festive backdrop.
If you don't have a room at home to use as a studio, you could take your photos at a Christmas tree farm.
Another option is to use your Photoshop skills to create magical Santa photos by superimposing kids' images into festive backgrounds.
24. Festive eBook Creator
If you have always wanted to write a novel, why not get paid to write short stories with a holiday twist?
If fiction isn't your thing, you could write and sell your own holiday-themed eBooks, from recipes to how-to guides.
You can sell your books using Kindle Publishing or go it alone by listing them on Etsy.
25. Holiday Scavenger Hunt Organizer
Last year I purchased a Father's Day scavenger hunt for my husband and the whole family had a great time running around looking for clues.
You could plan and host holiday-themed scavenger hunts for families, friends, or corporate events if you like that kind of thing.
You'll need to come up with engaging clues and hide festive treasures to make it a memorable experience for all participants.
26. Make And Sell Homemade Gifts
Crafting and selling homemade gifts can be a heartwarming and lucrative way to make money during the holidays.
Handmade gifts carry a unique charm, reflecting the thoughtfulness and care put into creating them.
From hand-knit scarves and cozy blankets to personalized candles and artisanal soaps, the possibilities are endless.
Tap into your creativity and passion for crafting, and turn your hobbies into profit.
Market your creations online through platforms like Etsy or local craft fairs and holiday markets.
Here are some ideas to start you off:
Start A Soap Making Business From Home
20 Mason Jar Gifts For Everyone
14 Easy Things Kids Can Make & Sell For The Holidays
27. Santa For A Day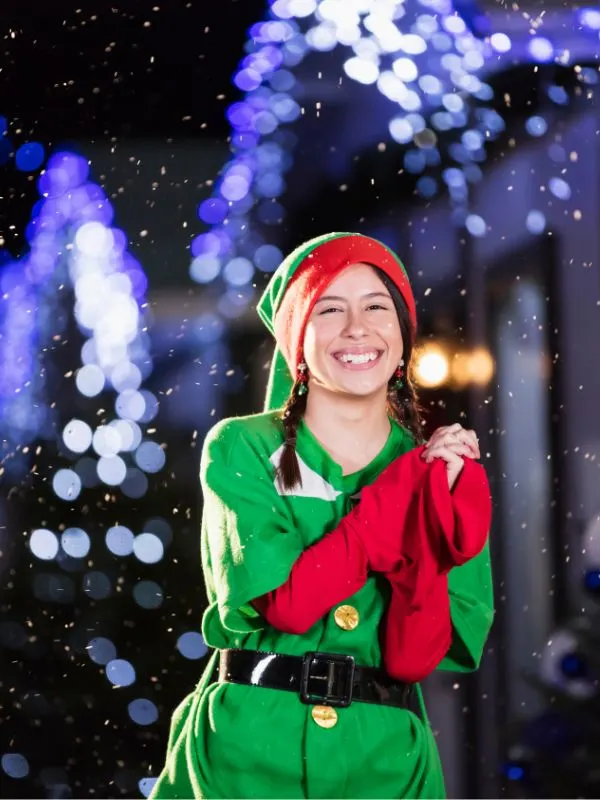 Do you look a bit like the big man himself?
Unleash the magic of the holiday season by donning the iconic red suit as Santa or embracing your inner elf at parties and events!
Working as Santa or an elf side hustle brings the spirit of Christmas alive with every ho-ho-ho and joyful giggle.
As Santa, you'll create unforgettable memories for children and adults alike, spreading cheer and granting wishes.
If you don't really have the Santa look down but you like dressing up, you could be an elf.
Whether it's at corporate gatherings, family celebrations, or charity events, your role as Santa or an elf will make you the star of the show and fill your heart and pockets with the warmth of the season.
So, embrace the red suit or the pointy shoes and prepare to sprinkle holiday magic wherever you go!
28. Pet Sitter
Many Christmas side hustles involve helping out others in need – after all, "tis the season!.
For those travelling over the holidays, one dilemma is always what to do with their pup or kitty.
And that's where you come in with your amazing pet sitting services come in!
You can open your own seasonal doggy daycare or offer in -home pet sitting so animals are in familiar surroundings.
29. Sell Festive Dog Treats
Treat the furry members of the family to a taste of holiday joy with your homemade holiday dog treat business.
Crafted with love and wholesome ingredients, your treats will be a hit with pet owners who want to spoil their pups during the festive season.
From gingerbread-shaped biscuits to chewy candy cane delights, there is no end to the creative dog treats you can make and sell.
You can sell your creations at local pet stores, craft fairs, or through an online platform dedicated to pet products.
30. Serve At Holiday Parties
Embrace the holiday hustle and bustle by working as a banquet server during the festive season!
This time of year sees more parties and events than any other meaning demand for personable and capable servers is at an all-time high.
From elegant holiday parties to grand New Year's Eve gatherings, you'll have no trouble finding work.
One bonus- the generous tips and potential for overtime hours can make it a jolly addition to your holiday budget.
31. Make and Sell Holiday Wreaths
If you prefer crafty Christmas side hustles, embrace the festive spirit and channel your creativity by making and selling holiday wreaths!
From traditional evergreen wreaths adorned with twinkling lights to whimsical designs featuring ornaments and ribbons, your creations will be the perfect centerpiece for any door or wall.
Capture the essence of the season with scents of pine, cinnamon, and dried citrus to make your wreaths even more special.
You can sell your handmade wreaths on Etsy or at craft fairs and farmer's markets.
Festive Christmas Side Hustles: Final Thoughts
The holiday season is not only about spreading joy and indulging in delicious treats but also presents a fantastic opportunity to boost your bank balance!
Whether you want to treat your loved ones to the perfect gifts, plan an unforgettable holiday vacation, or simply want some extra cash for the New Year, we've given you 31 merry money-making ideas in this post.
Now, go forth and sleigh these Christmas side hustles!
Remember, this season is all about spreading joy and making a little extra jingle along the way.
Happy hustling!