Need some ideas for genuine, scam-free side jobs for flight attendants?
A lot of flight crew are looking for ways to make some extra money, especially in the first years of their career where hours are always guaranteed.
The issue is that many supposedly great side hustles for flight attendants are actually scams that want you to pay a bunch of money upfront.
Or they promise you can make millions with just a few hours of work a week.
That's why we have put together this list of the best side jobs for flight attendants that you can actually do.
While these side gigs might not make you rich overnight, they are all real ways of making money on the side while you work for an airline.
From home-based business ideas to fun part-time ways to make some pocket change, we have you covered.
Read on for the best ideas for making money as a flight attendant.
This post may contain affiliate links. Please read my disclosure for more information
MORE FUN SIDE HUSTLE IDEAS
Get Paid To Walk Dogs (Ultimate Guide)
11 Easy Ways To Get Paid To Post Comments
The Best Side Jobs For Flight Attendants
1. Travel Agent
Do you want to work from home ( or your layover hotels) booking hotels, all-inclusive resorts, theme parks, cruises, and more?
Put your travel experience to good use by becoming a travel consultant to help plan other people's dream vacations.
You can become a travel agent -no experience needed!
With easy training provided by most companies and the ability to set your own hours, travel is perfectly suited to the flight attendant lifestyle
For flight attendants, owning their own travel business has the additional perk of offering discounted travel as well as nice commissions on bookings you make.
2. Beverage Cart Attendant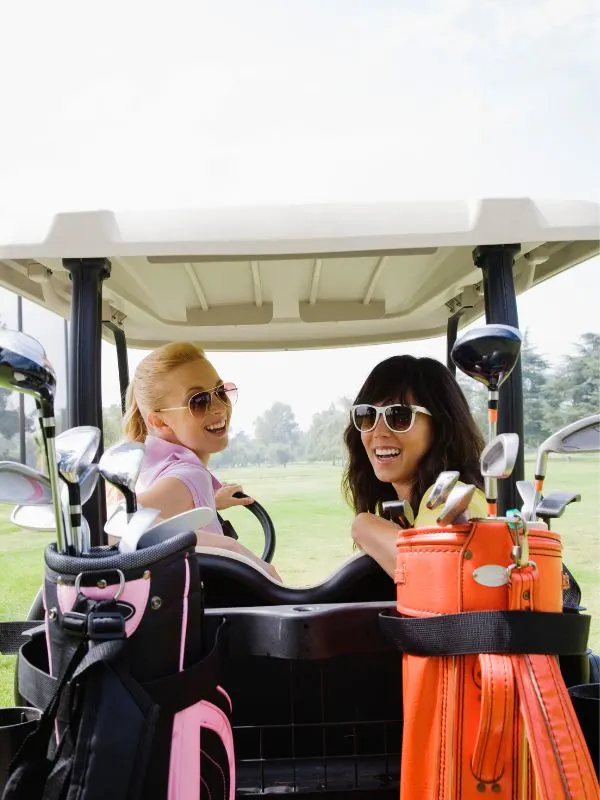 Serving people in a gracious, friendly manner is second nature to you as a flight attendant, so why not turn those skills into a fantastic side hustle?
If you like being outside working as a drink cart attendant at a golf course is fun and a great way to earn some extra cash.
This job entails driving the golf course beverage cart around the course.
It is similar to working as a flight attendant but on a golf course, enjoy the fresh air.
Your role will involve stocking the cart, keeping inventory and driving around the course, selling drinks to the golfers.
You can make awesome tips every day in this flight attendant side job and it's just you, your cart and fun people!
The days will fly by!
3. Banquet Server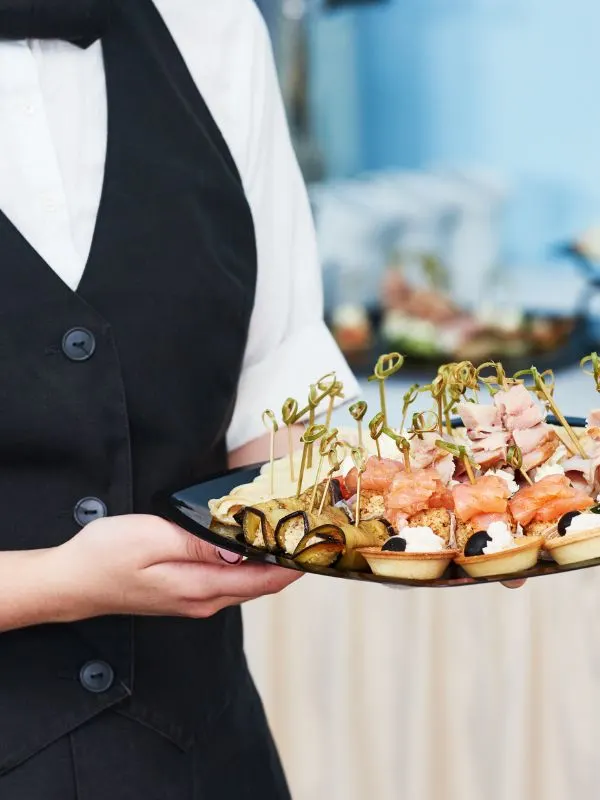 Here's another great gig for flight attendants to use their personal skills to make some money on dry land.
Many hotel chains such as Hyatt, Hilton and Marriott BonVoy are constantly hiring workers for their banquet departments.
This job entails working at corporate events and weddings
Your day-to-day tasks might include preparing tables, serving stations, or buffet tables for service as well as serving food and beverage to guests at their tables or at serving stations.
4. Promotional Work
If you are only looking for occasional side jobs for flight attendants, doing promotions for events in your hometown hub can be a great option.
You can check job sides like Indeed for promotional opportunities and you might find some really fun options.
From promoting nightclubs and new restaurants to working at special festivals and concerts, this is one job where every day is different.
5. Refer Friends For Cash
Not every flight attendant or gate agent is looking to work during all of their spare time. If you want to make some extra money without committing to a second job, how about making money with referrals?
Just by recommending different products to friends and colleagues, you can earn some spending cash without lifting a finger.
While this won't make you rich, it is a nice way to boost your income, especially in the early days if you are working as a reserve flight attendant.
Check out this list of the best sites that will pay you to refer a friend.
6. Cleaning Business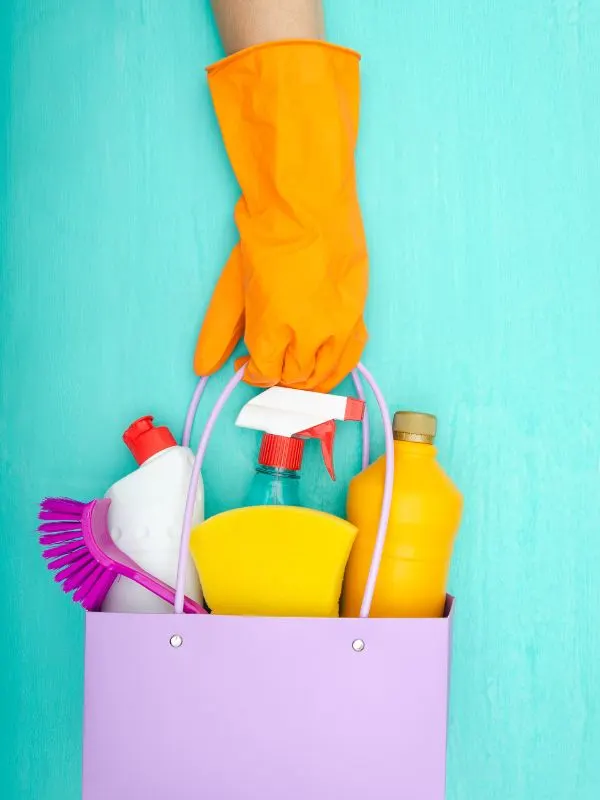 Many flight attendants want a side job that is completely different from their main job.
Running your own cleaning business is a great option because it allows you to scale a business up and hire people to work when you are flying.
You can also chill out with your headphones and not have to worry about talking to people for a few hours while getting paid.
While cleaning houses can be very lucrative, opening your own foreclosure cleaning business is the way to go if you want to cash in big.
7. OnlyFans
While not for everyone, if you have the personality and are willing to video chat with strangers for cash, you can make a lot of money on OnlyFans.
Your position as a flight attendant may actually give you a leg up over the competition on the site as it can help differentiate you can appeal to those "Mile High club" fetishists.
Again, this is not one of those side jobs for flight attendants that we all want to do but if it calls to you, then the money is there to be made.
8. Sell Products On Amazon FBA
You can either sell your own products or resell things liquidation items on Amazon. The latter is the easiest to get into (no products to create) and is often called Retail Arbitrage.
This is a fancy way of saying, buy for a low price and then turn around and sell for a profit.
You can make relatively passive income after you put in the leg work to get your business going.
Here's how to Start an Amazon FBA Store on a Tight Budget.
9. Monetize Your Life As A Flight Attendant
Instead of exploring a new side hustle why not monetize what you are already doing?
Consider creating a travel blog telling stories about your adventures.
A behind the scenes look at life in the air is another fun idea. You can blog anonymously!
If you prefer video, how about creating a YouTube or TikTok channel?
Facebook reels have really taken off too.
10. Make And Sell Digital Products
You're an expert at your job, so why not turn that into a product you can sell to others?
You can make and sell printables from your home computer then sell them on Etsy or in your own Shopify store.
What about creating a digital planner for a flight attendant?
Or digital itineraries for people wishing to travel to areas you know well.
11. Create A Digital Course
Sticking with the online creation for a moment, if you enjoy your job as a flight attendant and want to teach others the ins and outs of the job, how about creating a course on what you know?
You can create an easy video course and then list it on a site like Udemy. This is an amazing way to make money on the side.
Once you have created the course, the hard part is done and you can sell it again and again to create a passive income stream.
12. Digital Marketing
Apparently Forbes declared digital marketing AKA affiliate marketing one of the highest paying side hustles this year.
It most certainly is a great way to make money but you need to find the right, high ticket products to sell, the right way to sell them (social media, your website, YouTube etc) and above all, to avoid the numerous scams online.
I have an easy beginners guide for you to learn more about affiliate marketing here.
13. Make Products For Flight Attendants
You know more than anyone what flight attendants need to make their work life go smoothly so why not get crafty and make some products to sell?
You could create your own Etsy shop for free as well as sell to your colleagues at the airport.
Here are some fun ideas to give you food for thought:
Fun pins for your uniform
Tote bags in airline patterns
Airline Bracelets
Luggage Tags for flight crew
14. Mystery Shopping
If you want the opportunity to make money when you are off work, secret shopping can be a fun and quite lucrative.
I have been secret shopping for about 10 years now and have scored free gas, free hotel rooms and many free meals at restaurants.
While this side job won't get you rich, it can be a fun way to make some extra cash on the side.
Here are some of the best secret shopping sites to join.
15. Get Into The CrashPad Business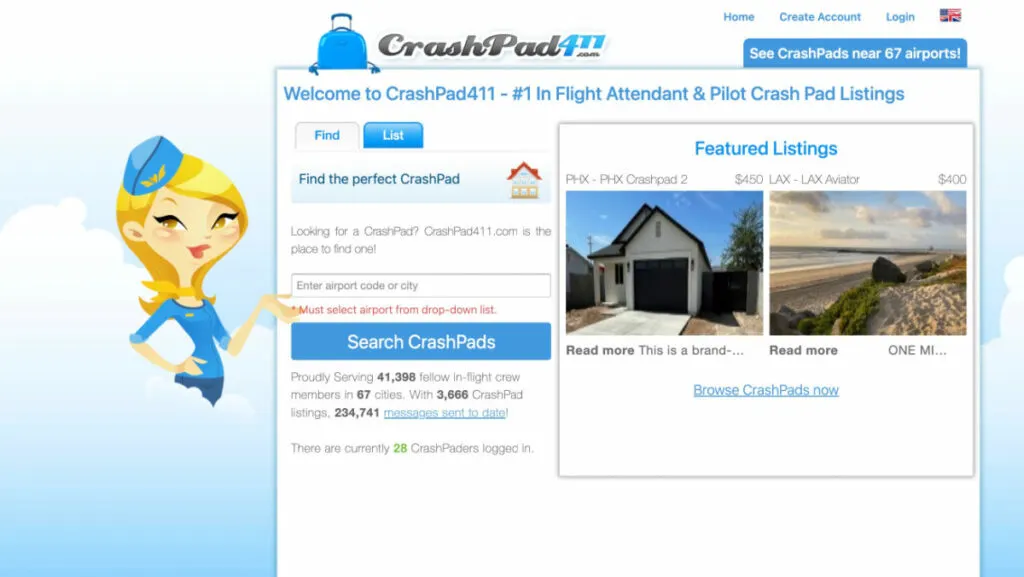 If you have the money to invest, owning your own crash pad for flight attendants is an amazing business idea.
You likely know what a crash pad is – a spot for flight crew to stay for cheap when they are not "on the clock" or in their home base.
You can buy a crashPad and rent it out on a site like CrashPad411 in order to pay off your mortgage or use the money as extra cash flow.
Eventually, you will have enough equity to do it all over again.
The added bonus is that you will have a "free" place to stay when you are in town.
16. Realtor
You already know how to charm people with your personality so why not put those skills to good use by selling houses in your downtime?
Working as a real estate agent is a great way to make a lot of money while setting your own hours and working when it suits you.
It is also one of the most fun flight attendant side jobs you can do!
17. Airbnb Host
While you are out of town, why not make some money with your house by renting it out on VRBO or Airbnb?
This is a fun way to make money without lifting a finger. You can even make money while you are in town by renting out your spare room.
18. Teach Online
Become a teacher with Outschool and you don't have to work set hours or even leave your house!
You can create your own classes based around things you love and are knowledgable about and then make money while sharing that information with your students.
My own children love attending classes on Outschool – from dance to online gaming, there really is something for everyone.
19. Flip Websites For Cash
If you like working online and want to make some money selling "digital real estate" one way to do that is with website flipping.
This work is pretty fun and once you know how to do it, it pays a lot of money.
If you would like to have a better understanding of the business of flipping sites, I highly recommend you check out The Blog Flipping Masterclass from Chelsea Clarke, the owner of a popular website reselling broker.
20. Get Into Flea Market Flipping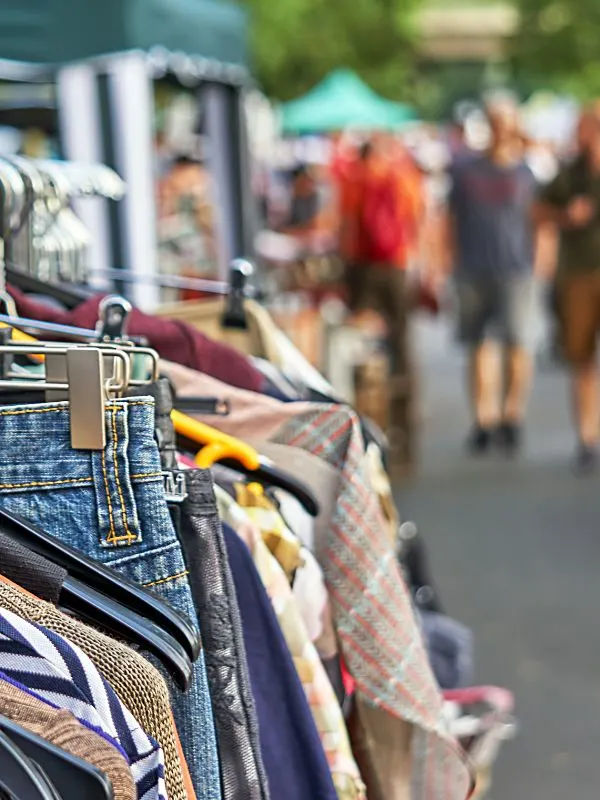 Do you like "flipping" items for cash but websites aren't really your thing?
If you enjoy doing up old furniture finds or hunting for treasures in thrift stores, then flea market flipping might be for you.
There are people making a full-time income reselling flea market finds on eBay or on Amazon.
To learn more about this fun side job for flight attendants, you can attend this FREE workshop hosted by an experienced flipper.
21. Sell Strange Things Online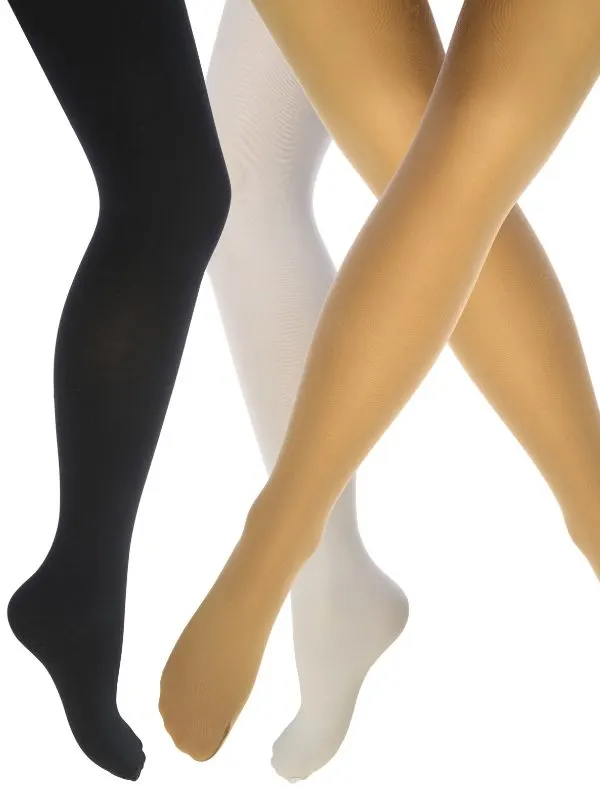 Sure, you can make a lot of money selling your old clothes on sites like Poshmark or Mercari but the real money lies in the slightly more unusual items to sell on the internet.
And I'm going to be honest with you – as a flight attendant you have a bit of an advantage when it comes to selling certain items online, if you are willing to do it.
Yes, the smelly tights that you wore on the 7 hour flight to Europe could actually be your ticket to riches if you know where to sell them.
Selling used socks for money is big business and a niche like flight attendant socks will fetch above the usual rates.
Likewise, your used underwear is more valuable on the open market than run of the mill panties from a regular gal.
Who know your chosen career could catapult you to such heights!
Not quite ready for selling your used undergarments online? Can I interest you in a feet pic side hustle?
Again your work as a flight attendant will make those cute foot photos that much more in demand so why not cash in?
The Best Side Jobs For Flight Attendants: Final Thoughts
Now you know the best side hustles for flight attendants, all that remains is for you to pick the one or ones that suit you and your schedule best.
Bear in mind that while many of these work ideas can eventually make you a great deal of money, none of them are get-rich-quick schemes.
You'll need to put in the work in order to reap the benefits.
What is your favorite of these side jobs for flight attendants? Let us know in the comments!