Have you ever wondered what the best sellers at craft fairs are?
If you are interested in opening your own small business selling handmade items, you probably want to have a booth at a craft market.
To make some extra money by selling at crafts, you'll need to either sell at craft fairs or open an Etsy shop online.
A craft fair is a great way to create a local presence for your goods and to get a lot of sales without the stress of shipping your items.
But what to sell at craft fairs to make money?
In order to sell successfully, you'll need to have products that are appealing and marketable.
It doesn't matter how well made your items are if no one actually wants them.
In this post, we will show you the best selling items at craft markets no matter how crafty you are!
Keep reading for exactly what to sell at craft fairs to make money.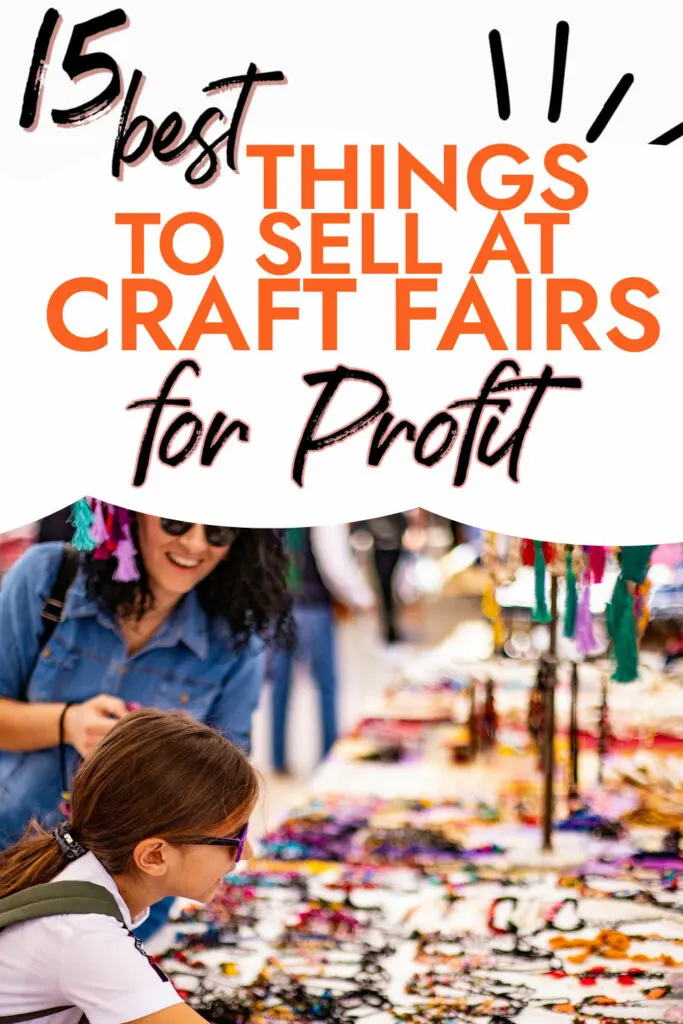 This post may contain affiliate links. Please read my Disclosure for more information
MORE CRAFTS TO MAKE AND SELL
10 Clever Ways To Get Paid For Handwriting Notes And Letters
Why Craft Fairs Are A Great Opportunity To Make Money
Craft fairs are a great opportunity to make money for a number of reasons.
First, they provide a captive audience of potential customers who are interested in purchasing handmade goods.
Secondly, craft fairs typically have a wide variety of vendors selling different types of products, so there is less competition than there would be at other types of sales events.
Finally, craft fairs usually have lower costs associated with them than other types of sales events, so they are a more cost-effective way to sell products.
Your only costs will likely be booth rental (around $100-300 depending on the size of the market) and any decorations you want at your stand such as banners and table clothes.
Overall, craft fairs are an excellent opportunity for those looking to make some extra money.
What Sells Well At Craft Fairs?
Of course, you may have a passion and already know what you want to make but it is important to know what the best sellers at craft fairs are so you can make what people want to buy.
Consider what kinds of items people are looking for.
People often go to craft fairs in search of unique gifts, so handmade items are always a good bet.
Some ideas might be things like jewelry, pottery, or even clothes.
Another option is to sell baked goods or other food items.
People love buying homemade goodies, and it's a great way to make some extra money.
If you're not sure what will sell well, take a look around at other booths and see what's popular.
Chat with other vendors and get some ideas. And don't forget to check out the list of best sellers at craft fairs below!
It's also a good idea to price your items carefully.
Don't charge too much or too little – find a happy medium that will attract buyers but still allow you to make a profit.
15 Best Sellers At Craft Fairs
Christmas Ornaments
I know you are probably thinking that this is too seasonal to be worth doing but hear me out. Even in the summer, people are willing to buy cute holiday decorations if they think they are one of a kind.
In fact, they top the list of best sellers at craft fairs for this reason.
You can make a great amount of money making and selling wooden ornaments or other handcrafted ornaments at your local holiday markets and bazaars.
All you need is a bit of creativity and some of my ideas for the best Christmas Ornaments To Make And Sell
Resin Trays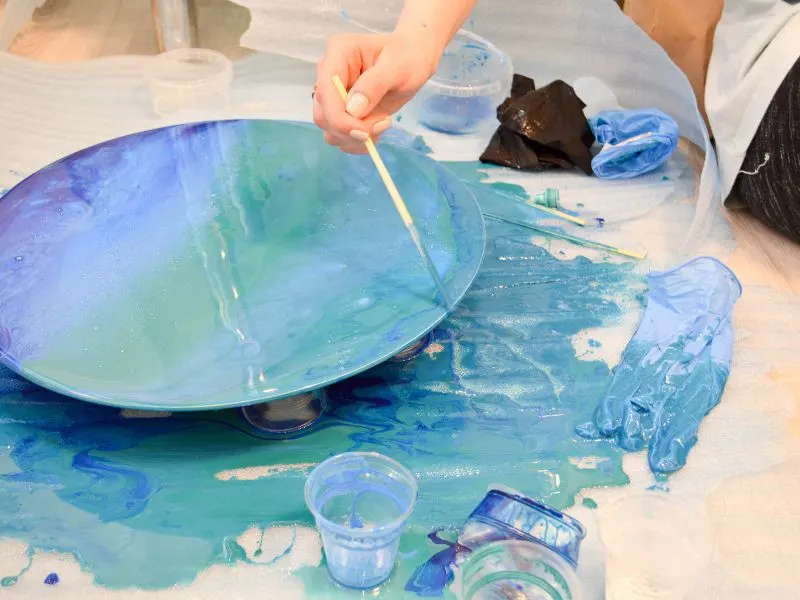 I am currently obsessed with the money you can make selling resin crafts at markets and on Etsy. I actually just bought a beautiful ocean resin tray as a Christmas present for someone.
If you know how to work with epoxy then this is one craft that is in hot demand right now and will definitely turn you a healthy profit at craft markets.
Handmade Cards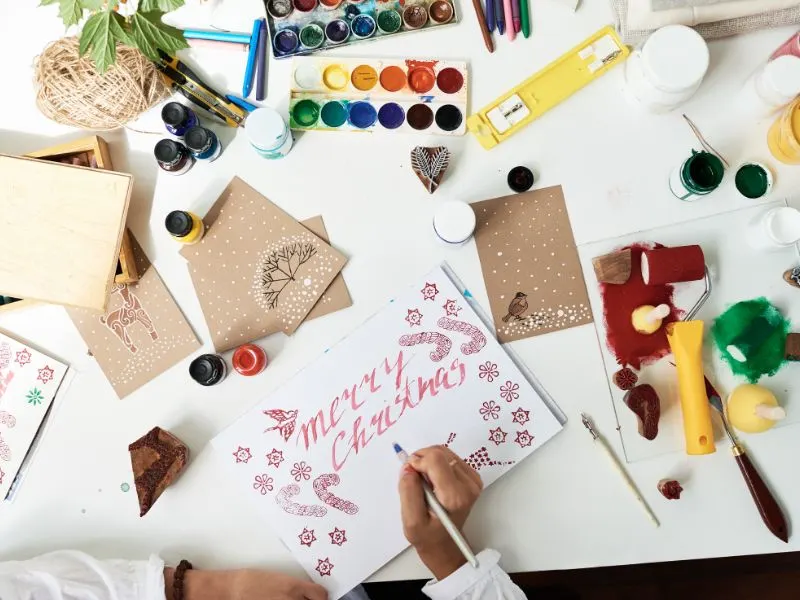 Another one of my favorite craft market best sellers are handmade cards. Most craft markets have at least one booth selling really cute cards for all occasions and I always scoop some up.
Making crafts with cardstock is something anyone can do at home with a bit of creativity.
Handmade cards are relatively easy and inexpensive to make, and can be customized to fit any occasion.
To make handmade cards, you will need some basic supplies including cardstock, scissors, adhesive, and embellishments.
You can find these items at your local craft store or online.
Once you have your supplies, simply choose a design and get started creating!
Beyond starting a greeting card business, you could add to your product line with affirmation cards and cute gift tags too.
Jewelry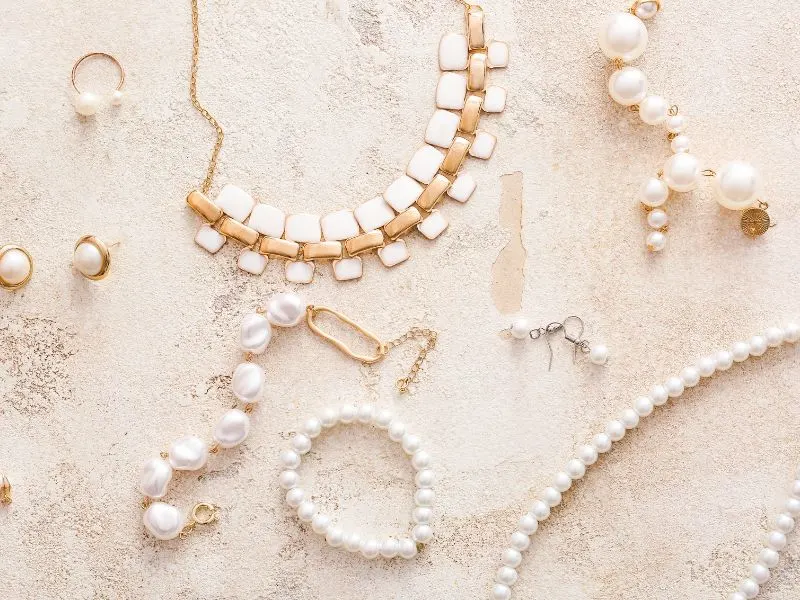 Handmade jewelry is always one of the top craft fair best sellers.
If you are familiar with Etsy, then you may know that out of the top Etsy sellers, many of them are jewelry stores.
If you are looking to make something that is evergreen and perfect for every gift giving occasion, handmade jewelry is something to consider.
People love giving unique jewelry as gifts for birthdays, anniversaries, Valentine's Day, graduations and more.
If you are interested in making and selling jewelry successfully, it is easy to get started!
Vinyl Mugs, Socks And Accessories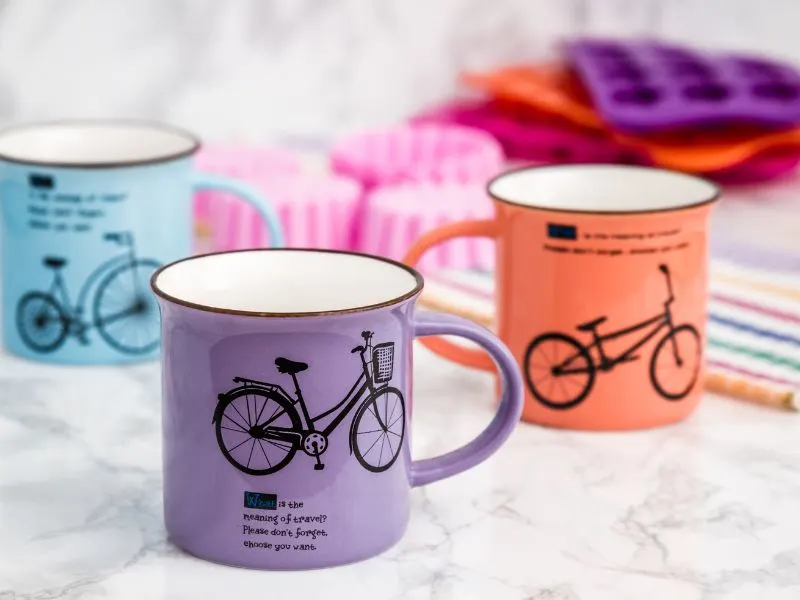 You don't have to be too crafty to be successful selling vinyl products and they are always really popular.
You will need a Cricut machine or similar and then you can get to work!
Lots of things made with vinyl lettering sell really well at craft fairs, from monogrammed mugs to vinyl decals.
For inspiration, check out these Cricut Business Ideas
Wooden Toys
Handmade wooden toys are a huge seller in craft fairs, especially at Christmas craft markets.
People love beautiful wooden toys that are safe and look great.
In fact, handmade wooden items are one of the top selling craft items for people who make and sell things from home.
Wooden toys can include old-fashioned baby items, wooden rainbows, sensory play table accessories, wooden food and more.
Knitted and Crocheted Items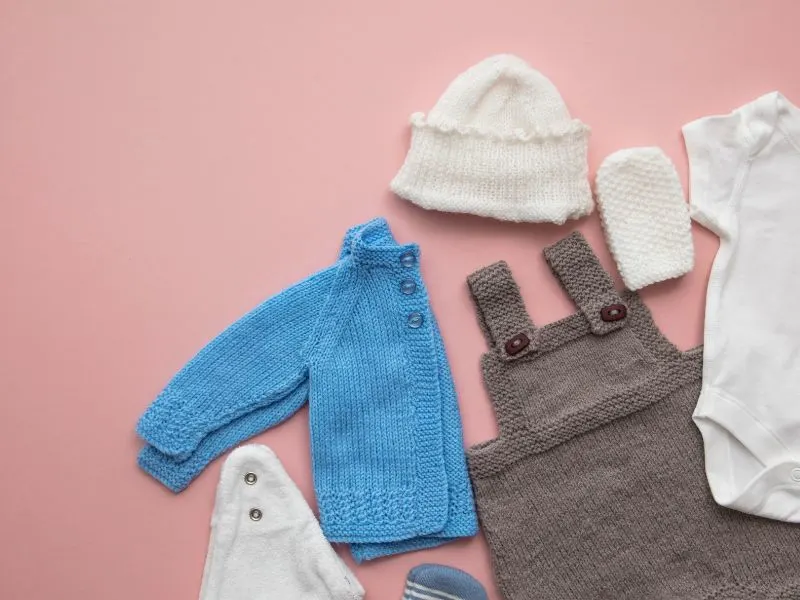 Who doesn't love a handmade baby dress or knitted booties? And a hand knitted infinity scarf makes a great gift!
If you are good at crocheting or knitting, you already have the potential to make and sell one of the best sellers at craft fairs.
While it can be very profitable, bear in mind that your materials cost will be high for good quality yarn so you need to research your prices well.
Here are some ideas for knitted items that sell well at craft fairs:
Baby clothes
Baby Shoes
Blankets
Afghans
Scarves
Headbands
Sweaters and Cardigans
Hair Accessories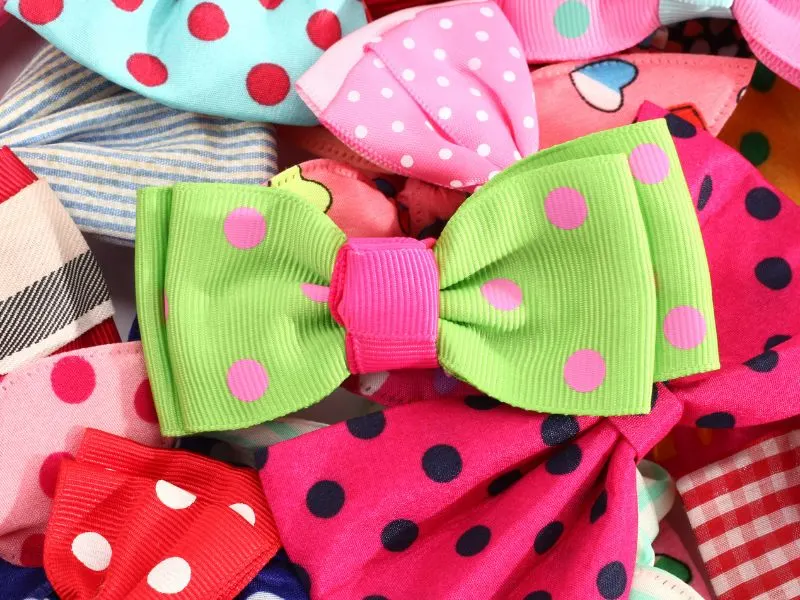 Do you want to make an easy craft that sells really well? Consider making hair bows and head bands and selling at craft markets.
Bows and hairbands for toddlers and babies sell especially well and are relatively simple to make, even if you are not overly crafty.
Dog Treats
This might seem strange but super cute dog treats are one of the most under-rated craft sale best sellers.
People love giving their pets natural, healthy treats and if they are homemade- even better!
As a vendor, selling animal treats is much easier than selling baked goods for humans because the regulations are a bit less restricted in most areas.
To get started, check out my post on how to start a dog treat business and make sure to sign up for the free recipe book!
Handmade Wreaths
In recent years, handmade wreaths have become a popular item to sell at craft fairs. They are relatively easy and inexpensive to make, and can be customized to fit any decorating style or season.
If you're looking to add a little something extra to your craft fair booth, consider selling handmade wreaths.
There are many different ways to make a wreath, so you can really let your creativity shine through.
You can use store-bought materials, or forage for items in nature.
Hand Sewn Items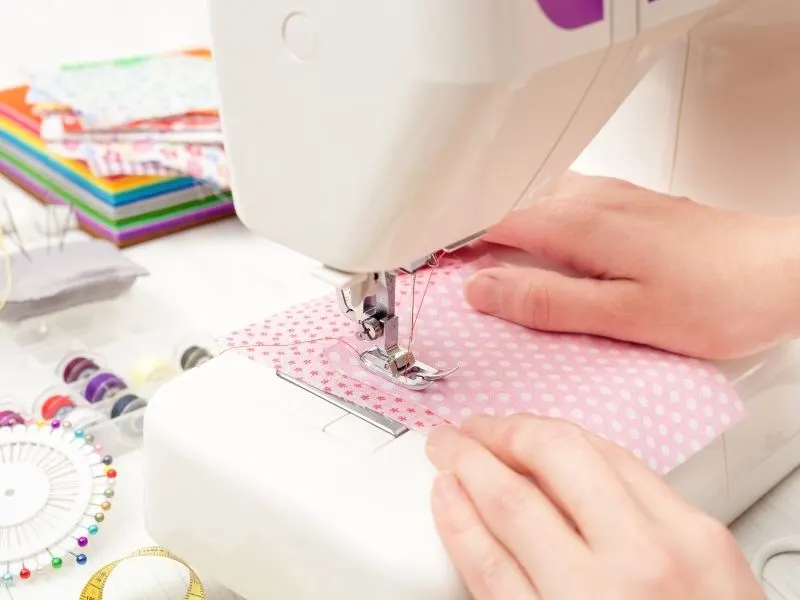 Some of the most popular shops on Etsy specialize handmade items using fabric and lace.
From complicated items such as quilts to more simple hand sewn crafts such as car seat covers or baby bibs.
Check out list of the 100 Things To Sew And Sell for lots of ideas.
Beauty Products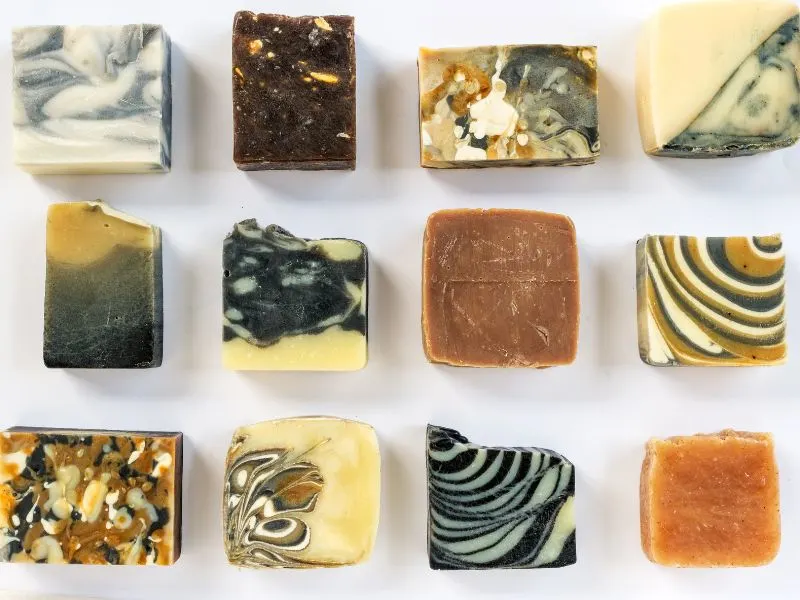 Self-care products are always huge sellers at craft markets. People love gifting handmade soaps and lip balms.
Selling bath bombs and other DIY beauty products is a great way to make money without being super crafty.
You can find lots of tutorials on Pinterest for different soaps and body scrubs to make.
Succulent Arrangements
Succulents are a great way to make money at craft fairs. They are easy to care for and can be made to fit any budget.
Here are a few tips to get you started:
1. Decide on the type of succulent arrangement you want to sell. There are many different ways to arrange succulents, so take some time to browse through photos online or in magazines for inspiration.
2. Choose the right containers for your arrangements. Succulents can be planted in a wide variety of containers, so think about what will best showcase your plants.
Terra cotta pots, ceramic bowls, or even mason jars can make great homes for your succulents.
Mason Jar Gifts
Mason jars filled with treats make great gifts! You can fill them with anything from jams and jellies to hair bows and kids items. Here are some of my favorite mason jar gift ideas.
Decorate them with pretty ribbon or fabric, and they make charming presents for friends and family.
If you're looking to make some extra money, selling mason jar gifts at craft fairs is a great way to do it.
People love handmade gifts, and there's always a market for mason jar gifts, no matter what time of year it is.
You can make a variety of different kinds of mason jar gifts, depending on your interests and skills.
Handmade Candles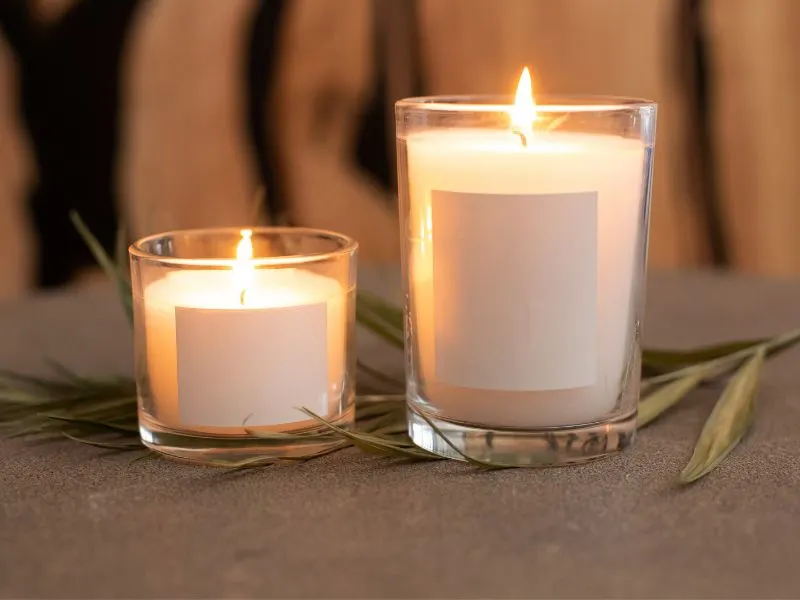 If you're looking for a creative way to make some extra money, selling handmade candles at craft fairs is a great option!
Candles are always popular items, and there's a wide variety of styles that you can make.
From scented soy candles to colorful hand-painted designs, there's sure to be a type of candle that will appeal to everyone.
The best part about selling candles at craft fairs is that they're relatively easy to make.
With just a few supplies and some time, you can create beautiful candles that are sure to sell well.
And since they're such popular items, you can often charge a bit more for handmade candles than mass-produced ones.
To get started, all you need is some wax, wicks, candle molds or holders, and any other desired embellishments like scent oils or glitter. Check out my full guide to selling candles from home here.
Tips For Making The Most Money At Craft Fairs
How to price your products
When it comes to pricing your products at craft fairs, there are a few things to keep in mind.
First, you'll want to make sure that your prices are in line with what other vendors are selling.
You don't want to be too high or too low – aim for the middle ground.
Second, consider the cost of materials when coming up with your prices.
You don't want to price yourself out of the market, but you also don't want to undervalue your work.
Finally, think about how much time you've put into each piece and price accordingly.
Promoting your products at craft fairs
If you're looking to make some extra cash the list of best sellers at craft fairs is sure to inspire you.
But before you start setting up your booth, you need to make sure you are maximizing the chance of sales.
The more people who come to the craft fair, the better for your sales!
Although the fair organizers are sure to be doing a lot of marketing and promotion, it doesn't hurt to spread the word yourself.
Start promoting your products in advance of the craft fair.
This can be done through social media, word-of-mouth, or even by creating a website or online store dedicated to your wares.
Make sure to get business cards made and even small flyers so that people can take your information home in case they want to make a future purchase.
You can also have order forms available for custom work.
Conclusion: Tips for success
Craft fairs are a great way to make some extra money, and with the right strategy, you can be successful.
Before you decide what to sell at your next craft fair, consider these tips.
Think about your target audience. Who will be attending the craft fair? What are their interests?
Choose items that you think will appeal to them.
Good luck and happy crafting!