If you are a single mom struggling financially and need to make some extra cash, you will love this list of the best side hustles for single moms for 2022.
As a single mom myself, I know how it can be to make ends meet when you only have one income.
Kids are always needing new clothes and shoes and don't even get me started on the extra-curricular activities.
If you find yourself looking for some extra cash for the necessities but you are short on time, you will be pleased to know that there are easy side hustles for single moms that you can do in your limited spare time.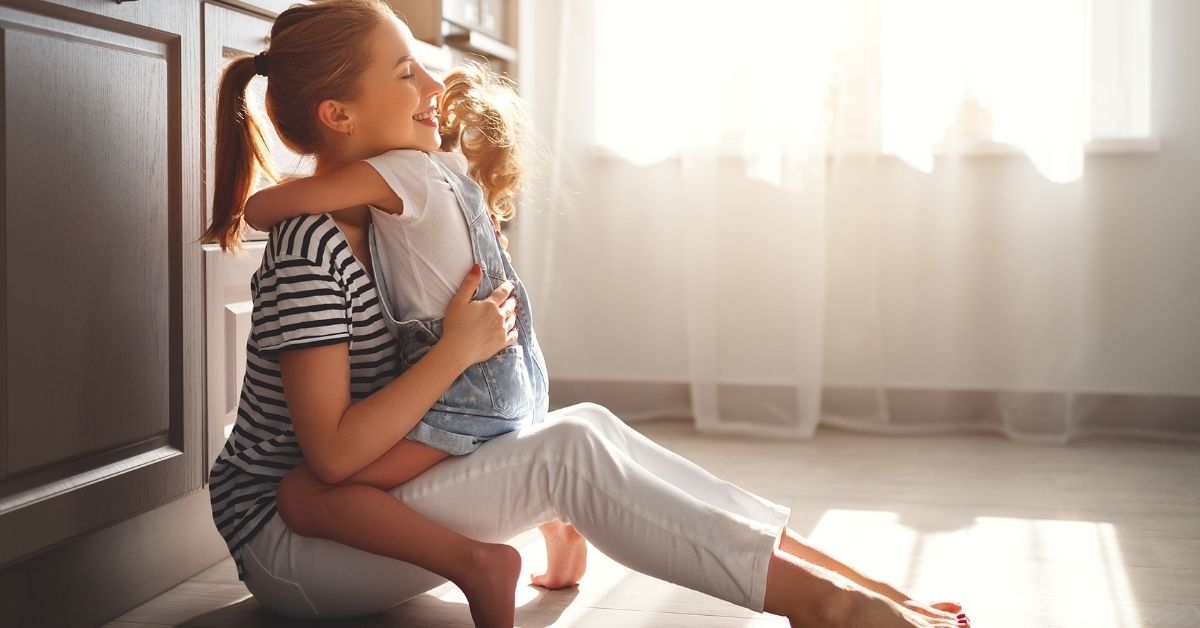 This post contains affiliate links. Please read my Disclosure for more information.
RELATED POSTS ON SIDE HUSTLES FOR SINGLE MOMS
Why Do Single Moms Need Side Hustles?
Let's face it, being a single mom (or dad) is not easy.
You have little time to yourself, you don't have a partner to support you emotionally or financially and there is a lot of pressure to provide for your family.
You might be looking at starting a side job because you need to make extra money just to get by. In fact, that's why most single moms need to look for a second or third job.
On the other hand, I think every single mom should consider getting a side hustle to provide an extra stream of income in case things go belly-up. You can put spare cash to savings, college funds or your retirement.
A side hustle can give you a bit of freedom and breathing room so that life isn't quite as stressful – at least financially.
I started my websites for the exact same reason as so many single moms – I wanted to create a little financial cushion for my family.
(Starting a blog is a great way to make money, you can learn more about how I do it here).
What Are The Best Side Hustles For Single Moms?
Not all side gigs work for single moms. Some take too much time and effort while others require such a huge initial investment that they just don't make sense.
While researching this list of easy side hustles for single moms, I looked at the following criteria:
Initial investment or "money down" required to start the job
Income Potential
Time to first paycheck
Flexibility of hours
Why are these the most important things to consider?
Initial Investment
First of all, I'm wary of side hustles that require you to buy a "kit" or some kind of starter pack to get going. I have purposely not included any multi-level marketing companies in this list for that reason.
I want you to be able to make money as soon as possible and I think there are ways to do that without a huge initial investment that you might not be able to recoup.
That being said, most side hustle do require some kind of equipment or training course before you can start earning.
The list below only contains tried and true side hustles recommended by moms that I personally know.
Income Potential
There is no point in slaving away at a side hustle for little to no profit.
The side hustles in this list are all worth doing financially – some have much larger earning potentials than others in the list but in general that correlates with the initial investment and time commitment needed.
Time To First Paycheck
The truth is, get rich quick schemes don't really work. On the other hand, working at a side hustle for a year before seeing a dollar won't work for most single moms.
I've considered this while putting together this list and have chose side hustles for single moms where you can expect to start earning in 1-3 months of work (some much sooner).
If you are a single mom struggling financially and need money, like, right now, check out these 11 Ways To Make Money This Week.
Time Commitment
Given that this is a list of ways for single moms to make extra money, I'm going from the premise that many of you already have a full-time job.
Since options to make a true passive income for single moms are not that common, I've chosen side hustles that allow you to create your own hours for the most part.
No time but need extra money? Here are 50 Ways To Make Money While You Sleep
That way if you have a busy day with the kids or are just exhausted, you can flex your time and not feel obligated to work
The Best Side Hustles For Single Moms
I've separated these extra income ideas for working moms and moms who need extra money into a few categories:
Jobs For Single Moms With No Qualifications

Work From Home Ideas For Single Moms

Easy Side Hustle Ideas For Single Moms (quick and easy ways to make some extra cash)

Business Ideas For Single Moms
So let's dig into these great ideas, there is bound to be one for you!
Jobs For Single Moms With No Qualifications
No degree or special qualifications are needed for these amazing side jobs. And that doesn't mean that you can't earn big money with these jobs, some of them are the highest paying in the list.
1. Sell Crafts Online
I would say that this is one of the most popular side hustles for single moms as you can really do as much or as little work as you like – on your own schedule.
If you are crafty, you can make a lot of money selling things on Facebook, at craft fairs or on Etsy.
You may think you are not crafty but you will be surprised at how much crafts made with a Cricut or even kid-made crafts can sell for.
Here are some of the top selling crafts:
38 Woodworking Projects That Sell
10 Easy DIY Crafts To Sell Or Give As Gifts
How To Make Beauty Products To Sell Or Gift
2. Start An Etsy Shop
An Etsy shop can start off as a side hustle and then turn into a full-time gig, as it has for thousands of creatives.
I opened my Etsy Shop about 8 months ago and it is so much fun to see the sales come in.
The good news is that you don't actually need to be crafter to become a successful Etsy shop owner, in fact the number 1 top seller on my list of 50 Etsy Shop Ideas is not a craft at all.
It costs nothing to open your own Etsy store and can be a really fun way to make extra money, with unlimited income potential.
3. Become A Flea Market Flipper
Selling things you find at flea markets or thrift stores for a profit is an awesome side gig that is so much fun.
You can get started for free by looking for no-cost items on the curb or on Craigslist. Once you have exhausted those options, you can start looking for items that you can buy low and sell high for a profit.
What items are great for flipping for a profit?
Here are the best things that you can buy and sell for a profit, you will probably be surprised at some of the weird things that people buy!
This is a great side hustle for single moms – you might be shocked to learn that there are flea market flippers who make six figures with this side hustle.
4. Be A Graphic Designer
You probably think you need to have a degree in graphic design to make money but sites like Fiverr have made that a thing of the past.
Graphic Designers are hired every day to:
Design Logos and branding for bloggers and business
Format and create ebooks and templates
Design Powerpoints and flyers
Here's how to become a Graphic Designer without a degree.
5. Get Paid To Talk To People Online
All you need is internet and some spare time to Get Paid To Chat Online .
Ladies, I'm not talking about working on "adult" (ahem) chat lines. No, you can seriously get paid to chat to lonely people, to flirt with men with no strings attached and to help people with their problems.
If you like making small talk with strangers this could be a great side hustle for you that you can do after hours on your phone or laptop.
6. Sell On Amazon FBA
I've already mentioned making money by flipping items for a profit. Another way to do this is by selling with Fulfilment by Amazon.
The idea is simple: you buy items at rock bottom prices, then resell them through the Amazon marketplace. You might look at liquidators, discount lots and places going out of business for items to sell this way.
If you are interested in learning more about online arbitrage like Amazon FBA, I highly recommend checking out this free bootcamp.
One thing that makes this idea different from some of the other side hustles mentioned here is that you'll need some cash to buy your first products to sell.
7. Sell Short Stories Online
Put your writing habit to good use and start selling your works for cash.
If you love writing, you can launch your own side hustle selling your short stories to publications or even create ebooks to sell on Amazon Kindle Publishing.
I created a big list of places to sell your short stories to get you started.
8. Affiliate Marketing on Pinterest
If you are not interested in starting a blog but want to make some money on social media, you can make money using affiliate links on Pinterest without a blog or website!
Affiliate Marketing is a great way to make money recommending products you already use and love to other people – then getting paid a commission for your work.
9. Before and after school care
The only qualification you need for this side hustle is experience with kids! As a single mom, you are more than qualified for this gig.
Many parents are in dire need of quality care before and after school and daycare programs. People often need to head to work before schools are open and many daycares fill up fast.
Expect to provide breakfast, afternoon snack, assist with homework and accompany children to and from school.
If you are looking for a full-time job in childcare, you can consider opening up a home daycare.
10. Dog Walking
If you are a canine lover, dog walking can be a regular and lucrative side hustle that requires few hours for the good money.
You can make even more money if you can petsit for people when they are on vacation. A love for animals and a safe space in your home are really all you need.
Learn more about starting your own dog walking business and find out the best apps to join here.
Work From Home Ideas For Single Moms
If you want to work from home and are willing to invest some time to create a real WFH job then the ideas below might be for you.
These side hustles are for single moms who want to work from home permanently and perhaps even turn a side hustle into a full-time career.
11. Transcription Services
Become a medical or legal transcriber and work from home in your own time. Transcriptionists listen to court or medical recordings and type down everything they hear.
This is a great side hustle you can do after the kids are in bed whenever you want.
To get you started, Janet from Transcribe Anywhere has a great free course you can take.
Learn more about working as a transcriptionist here: How To Make Money Transcribing At Home
12. Teach Online
If you love kids, why not teach classes with Outschool in your free time? You can teach literally any subject that interests you and you get to set your own schedule.
Another option is teaching English. The English as a second language industry is booming. People around the world are looking for English tutors to help their kids get ahead at school and the possibilities for work are endless.
The working hours for this side hustle are normally first thing in the morning which makes it easy to work around mom life.
You can make pretty good money too – up to $22 an hour working from home on your own schedule!
A Bachelors degree is normally required but not a teaching certificate.
13. Internet Scoping
What on earth is scoping? This little known side hustle called Internet scoping can net you $70K + a year working from home!
Scopists edit court reporter transcripts after the transcriptionist is finished.
Scoping is a great way to make extra money from home and it one of the best jobs for single moms as you can do it on your free time.
Internet Scoping School offers a free 7 day introductory course on scoping.
14. Start A Printables Business
An Etsy Printables Business is a great way to make money from home. You can make all kinds of things from printable invitations to planners and binders.
Check out this free ebook from Gold City Ventures to get your started.
15. Become A Pinterest Virtual Assistant
Today's version of a personal secretary, a VA gets paid to do tasks for bloggers and online businesses. Pinterest Managers work specifically with that platform to create brand awareness for their client.
Jobs could include setting up and maintaining social media accounts, editing images and sending emails.
16. Start A Podcast
If you have something to say, love gossip or have a passion about a certain subject, a podcast can be a really fun way to make some money. It's definitely not a get-rich quick side hustle but it can be really fun.
17. Create And Sell Courses Online
You might think you need to be qualified to teach others but all of us have a skill we could share. Maybe you are an expert knitter or know how to read Tarot Cards.
Anything you are an expert in or are very passionate about can be made into a course that you promote and sell online.
The great thing about this side hustle is that is a way to make passive income for single moms. Of course, in the beginning you have to work, making and creating your course.
However, once it is made, you could go onto sell it for years to come – completely passively.
Learn more about creating and selling a course online in my in depth tutorial.
18. Create A YouTube Channel
Similar to a podcast, a YouTube channel is a fun way to make money online.
As a single mom you are probably familiar with all the YouTube channels for kids that feature people unboxing toys or playing with slime.
Why not get in on the action? You will be amazed at the earning potential of opening LOL dolls in front of a camera.
If you can teach people something or have a hobby that people like to watch then you can make a lot of money creating videos. Here's how To Make Money With YouTube.
19. Freelance Writing
Freelance writing is an amazing side hustle for single moms who need something that is really flexible.
You might be surprised to learn that you don't need a degree in English or journalism to make good money as a freelance writer. Expertise in a niche does help though.
You can find freelance writing jobs online with no experience or you can turn your writing into a money money business all of it's own by selling by selling PLR Content that you write over and over again (true passive income for moms!).
20.Virtual Assistant
A virtual assistant offers remote services to online clients who could be executives or business owners. Most VAs makes upwards of $30 an hour for part-time work.
Your tasks as a virtual assistant might include:
Website Management
Appointment Keeping and booking
Responding to emails
Managing social media platforms
General admin duties
Gina Horkey runs a really course on becoming a VA, it only costs $19 and is perfect to get started with finding clients and starting your business. You can check out the Jumpstart VA course here.
Easy Side Hustles For Single Moms
Need money fast? These easy side hustles ideas for single moms could put money in your pocket by the end of the week.
21. Online Surveys
You can earn cash and gift cards from the comfort of home with sites like Swagbucks.
I earn at least $100 a month from surveys and it is easy to just do them for a few minutes here or there when I'm in line or waiting at the doctors.
In addition to completing surveys, you can make money on these sites by watching videos and playing games too.
22. Make Money From Your Hobby
An easy side hustle for single moms is to make money selling things you were going to make anyway. For example, lots of people make money crocheting or knitting.
You can download my free ebook on making money with your hobby for more tips.
23. Get Paid To Refer Friends
You can get paid up to $1000 for recommending products and services to friends and connections on social media and even on your own website.
Here is a list of amazing companies that will pay you to refer friends.
24. Get CashBack For Shopping
Even if money is tight, we all need to do some shopping for groceries and clothing.
I've earned over $3000 in cashback from Rakuten and BeFrugal – Combine coupons with their % cashback deals to make online shopping more rewarding.
Bonus: Get at least $10 free from each of them just for signing up, that's a cool $20 easily!
Join Rakuten Now (current bonus is $30 just for signing up)
25. Mystery Shopping
I've made $100s from mystery shopping! The work isn't consistent but it is so much fun and the pay is great so it makes a great side hustle for single moms (especially as you can take your kids on your shops)
Here are the best companies that offer mystery shopping jobs.
26. Rent Out A Room In Your House
If you have the space, you can make money from your spare room by renting it out on Airbnb or to foreign exchange students.
You don't need to live in Manhattan to offer accommodation for money. I do recommend using a site like Airbnb for this kind of side hustle to be sure that the buyer is betted and you are safe.
27. Grocery Shopping For Instacart
Here is another side hustle for single moms that lets you bring your kids to work.
Since the beginning of 2020, more and more people have opted to get their groceries delivered.
Instead of using their own staff, many large stores like Costco are using Instacart for fulfilment of grocery delivery services.
Sign up for Instacart as a shopper and get paid to do the grocery shopping for other people.
28. Sell Your Stock Photos Online
Many different types of businesses and online sites use stock photos almost daily. I use them all the time on This Work From Home Life and I pay for each and everyone.
If you are good at taking photos, even with your iPhone, you could start making some money selling them for a profit.
You can sell your photos online one of the many places that will buy stock photos for money (Here are the 15 Best Stock Photo Sites To Sell Images).
Another option is to create your own business website and offer a membership to people to access your photos. This is how I access my stock photos and I happily pay almost $300 for the privilege of having quality, beautiful photos to use whenever I want.
Some example of stock photography membership sites include:
29. Deliver Food For Cash
I don't recommend that single moms necessarily work for ride sharing sites like Uber or Lyft due to safety concerns but a great option if you have a car is to delivery food with a site like Ubereats or Doordash.
The nice thing about these jobs is you can literally choose when to work and do as many or as few jobs as you like.
You could work in the evenings with the kids in the car or on the weekends when they are at their dads or on a playdate.
30. Make Extra Cash On Fiverr
I mentioned Fiverr earlier on but it really is worth highlighting the number of ways you can make money on this freelancing site.
Take a look at the Fiverr website and you will find all different money making ideas you can do:
Voiceovers – do you have a great radio voice? Here is one for you!
Social Media management – post on the 'gram and Facebook for small businesses
Video Explainer – make the audio for video creators.
As you can see, there are all kinds of fun ways to make money on Fiverr.
Business Ideas For Single Moms
If you want to become an entrepreneur, the best way is to start with a side hustle and grow it as much as you can.
Below you will find some great home-based business ideas for single moms who want to become their own boss.
31. Start a Blog
My preferred way of making money. Start-up costs are low (under $5!) and there are many six figure bloggers out there!
If you have a passion for sharing your views with the world, a blog is a fantastic side hustle. I started my first blog in 2017 and was making over $1000 a month within 3 months.
A blog can be hard work but there is no way I could find a regular job with as much income potential as blogging, especially with such flexible hours.
Check out my step by step guide here – Start A Blog That Makes Money
32. Proofreading
If you have an eye for details, starting a proofreading business may be for you!
It's an awesome way to make money from home on a flexible schedule. You can make money working just a few hours a week.
Proofreading is also one of the few side hustles for single moms that really can make you a lot of money. You can aim for $50,000+ once you become established and work more hours.
Attention to detail is important for proofreading but other that, it's one of the best jobs for single moms with no qualification needed. In fact, you can find a ton of proofreading jobs online, no experience needed!
Good grammar, spelling and native English (or whatever language you are proofreading) is really what matters.
And what exactly do proofreaders, proofread? It could be anything from articles on websites, transcripts, court documents or publications.
If you're interested in learning more about starting a proofreading business, Caitlin from Proofread Anywhere has an awesome free course to get you started.
33. Cookie Business
One of the most popular side hustles for single moms is to start a cake or cookie business from home.
One thing that is really popular in my area are ready-made cookie decorating sets with plain sugar cookies in cute shapes, frosting and sprinkles. You don't even need to be an amazing baker to put those together.
Make sure to check your local city laws on food preparation businesses before launching.
34. Cleaning Houses
This is a wonderful option for moms who have a few hours a day to clean houses while the kids are in school. You can earn $50-100 per house.
If you want to take it a step further, you can look into the lucrative world of starting a Foreclosure Cleaning Business.
35. Start An eBay Business
A great side hustle for single moms is to start flipping items on eBay for a profit. This is a great side job as you can work it in the evenings and weekends. What sells well on eBay? Here are the 13 Best Things To Sell On eBay For A Profit.
36. Become A "Momtographer"
I already spoke about selling your photos for money but what about getting paid to take them in the first place?
If you are handy with a DSLR camera and good at editing photos, you can start your own local photography business taking pictures of families during the holidays and other events.
You don't have to be professional to take family portraits but you need to be confident you can deliver great photos.
How much can you earn with this side hustle? Well, photographers near me typically charge around $75-$100 for a Christmas mini session that lasts for 15 minutes.
Many of them do these for 8 hours a day for a few weeks every year. Duplicate it for other holidays like Easter and Halloween and you have a nice little money maker.
37. Flipping Blogs For Cash
Ok, so this is one of those side hustles for single moms that sounds a bit weird but is actually one of the best ways for single moms to make extra money.
I first found out about the money to be made in flipping blogs when I signed up for a course called Blog Flipping Masterclass this past fall.
Chelsea who runs the course makes $200-300K a year just buying up blogs then reselling them for a massive profit.
How it works:
Buy a domain or website for a discount privately or using a broker like Empire Flippers.
Spruce the site up and make any improvements needed
Sell it on for a tidy profit
Want to know more? Check out my step by step guide to website flipping for a profit.
38. Become A Consultant
Let other people benefit from your expertise. Consulting is one of those things that could mean anything and pays big!
If you have an established career or are considered an expert in your field, learn how to become a consultant from home and start cashing in on your skills.
39. Start A Soap Making Business
I have a friend who makes a legit income selling handmade soaps at craft fairs and on Facebook Marketplace. This is a nice side hustle that you can work on once the kids are in bed.
Lots of people love natural beauty products and handmade, artisan stuff is so hot right now. If starting a business making soap for a profit interests you, I have a tutorial on how to Start A Soap Making Business From Home.
More Home Based Business Ideas For Single Moms
40. Start a Gift Basket Business
41. Home Based Greeting Card Business
Even More Side Hustles For Single Moms
Still looking for the perfect side hustle to make some extra cash? Check out this post:
43. How To Become A Stella & Dot Stylist
44. How To Start A Cotton Candy Business
45-70. Use Your Smartphone to Make Money
Check out my list of 25 Side Hustle Apps To Make Money – from snow shovelling to babysitting, use your smartphone to make some cash on the side.
And one last one (It's not all adult content) – How To Make Money On OnlyFans
You can also check out these apps where you can get get paid to sext from the comfort of home.